On Tuesday, Valve announced that the Dota Pro Circuit was in for some changes following this year's The International (TI) event in August. The competitive year will now be split into three seasons, with each season consisting of six regional leagues. The end of each Dota 2 season will then lead to a Major, with TI wrapping up the full competitive year.
Introducing Regional Leagues.http://blog.dota2.com/2020/02/introducing-regional-leagues/ …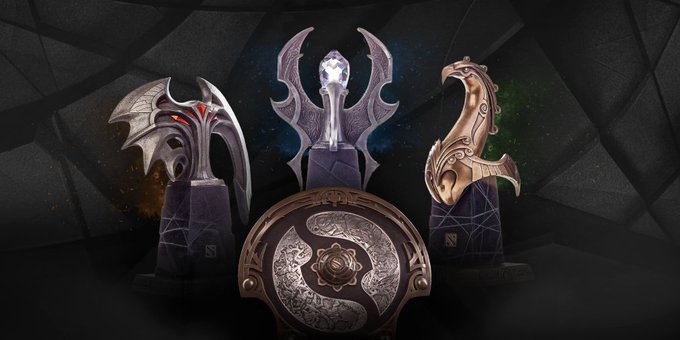 The regional league layout
Of the six regional leagues, each will have two divisions — Upper and Lower — with eight teams allocated to each division. This will create a total of 96 teams competing around the world. Teams will all fight for a slice of each league's $280,000 USD prize pool per season.
After each season, the Upper Division's bottom two teams will switch with the Lower Division's top two teams. Meanwhile, the Lower Division's bottom two teams will be eliminated and replaced with two new teams who gain entry through Open Qualifiers.
According to Valve, this setup was created so that new teams and talent could enter the scene over time:
We believe the consistency and regularity of the league throughout the year, paired with a flat and deep prize pool distribution will, over time, nurture healthy and strong Tier 2/3 competition.
Each league will run for six weeks, with each region to be a best-of-3 round robin amongst all the teams. Upper Division matches will be shown through studio broadcasts, while DotaTV will host Lower Division matches. Each region will compete three days a week, all match times being in PST, under the following schedule:
Images courtesy of Valve
Valve also stated that, for the inaugural season, they would handle placing initial teams in the Upper and Lower Divisions. Meanwhile, the remaining slots will fill via qualifiers after TI 2020 wraps up.
Prizing and Majors
Prize distribution through the Upper Division entails a cash prize of up to $30,000 USD. Placing anywhere from 1st to 5th will earn teams DPC points, while 1st to 4th qualifies teams for the wild card, group, or playoff stage of an upcoming Major.
In the Lower Division, placing between 1st and 6th will grant a cash prize of up to $17,000 USD to the team.
For each season's Major, the events will feature 18 teams from the six regions, a $500,000 USD prize pool, and DPC points. The 18 teams competing will be each region's top teams, though some regions have more slots than others. Europe and China get four each, while North America and Southeast Asia both get three. Lastly, CIS and South America receive two slots each.
You can read more about the Majors' format and regional leagues in Valve's announcement. In the meantime, keep an eye on Daily Esports for all your Dota 2 news.
Source: Read Full Article