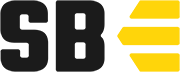 This article is brought to you by StatBanana, the best Overwatch strategy tool.
Two teams have broken a major record just three weeks into the newest Overwatch League season. In what was widely predicted to be a quick match, the Houston Outlaws and Boston Uprising played seven maps to decide a winner. The Boston Uprising came out ahead with a final score of 3-2, which included two draws.
Due to the updated map scoring rules in the 2020 Overwatch League season, teams must play until one wins three maps. The most common scenario for two close teams is five maps, which occurs when both teams are tied with a 2-2 score. The Houston Outlaws forced the technical maximum of two draws on the Boston Uprising. This match now stands as the longest regular-season match in Overwatch League history as far as map count is concerned.
Boston had a clear level of dominance over the Outlaws for the majority of the match. Control map Ilios went the Uprising's way with little intervention from the Outlaws. On second map Anubis, both teams managed to take quick points. Houston forced a draw on Boston by denying any map progress in round two.
Source: Read Full Article