The Hearthstone Masters Tour has become the most recent event to see a change due to increasing concerns over the potential spread of the coronavirus. While Masters Tour stops frequently draw top players from all over the globe at a central location, Blizzard has decided that the next tournament will instead be online-only.
This is the second change that has been made to the event. Initially, the location of the event was set for Indonesia but was relocated to Los Angeles, at the time considered relatively safe for players to travel. Now, however, the recent developments in the area have forced Blizzard to make this second change, scrapping the live event completely.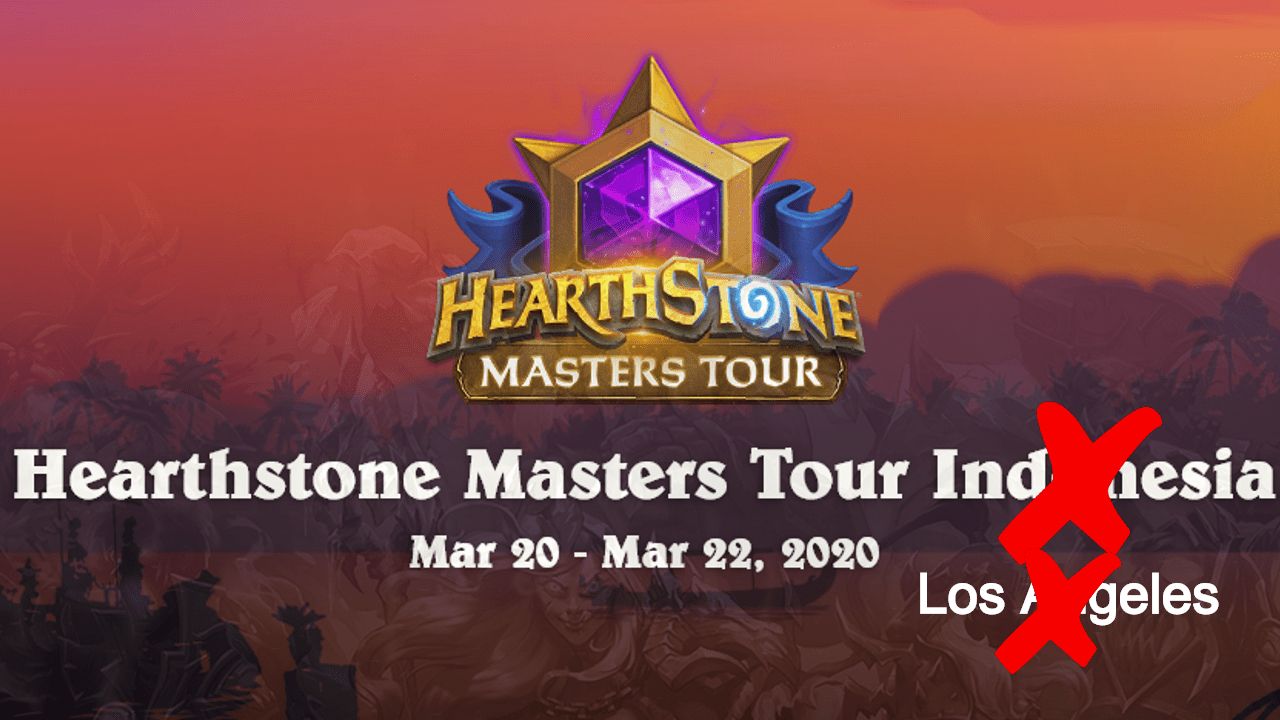 Since there are several master Tour stops around the world that players attend, there are likely players who have already made non-refundable travel arrangements. For these individuals, Blizzard has released a statement stating, "Adjusting travel plans can be a difficult ask, so we will be providing up to $1,500 in reimbursement for non-refundable travel arrangements to all qualified competitors who have already booked their travel to Los Angeles."
Invited players should be receiving information on the reimbursement process by March 12.
In the long-term, the move should not affect the progression of qualifying Hearthstone players for the World Championship. An ongoing criticism of the game is the lack of a formal competitive or tournament client, and even at the most prestigious Hearthstone events around the world, players are forced to manually add and remove opponents through the Battle.net friends list. Due to Blizzard's unwillingness to create a tournament client, the infrastructure for online tournaments is technically already in place.
For now, those looking to compete at a live Masters Tour event should keep today's news in mind. Masters Tour: Jönköping and events that follow are likely to see the same shift from a live event to an online-only tournament, so it is best to hold off on obtaining travel arrangements that are non-refundable.
Apart from the change to an online event, the matches will still take place on March 20 beginning at 9 AM PDT. Dan "Frodan" Chou, TJ "Azumo" Sanders, Simon "Sottle" Welch, and Erik "DoA" Lonnquist will be casting the event, and viewers can catch all of the action at youtube.com/HearthstoneEsports
Source: Read Full Article