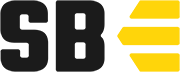 This article is brought to you by StatBanana, the best Overwatch strategy tool.
In two weeks, Hero Pools will arrive in the Overwatch League and bring some much-needed chaos.
The feature, which will also begin in Overwatch's competitive mode on March 5, will effectively "ban" four heroes from play each weekend. One tank hero, one support hero, and two DPS heroes will be disabled per weekend beginning March 7. 
While competitive Overwatch's Hero Pools will be decided by the developer team each week, Overwatch League's "bans" will affect the most-played heroes of the past two weekends. Using official Overwatch League data provided through the Stats Lab, we can easily predict which heroes are most likely to get the banhammer. The official list of disabled heroes will be announced on the Watchpoint Post-show on March 1. 
Source: Read Full Article