The celebration for Super Bowl LV is on in Rocket League as developer Pysonix revealed a new mode, Gridiron, earlier today.
In the United States, the NFL's Super Bowl is one of the most-watched television events of the year. Hundreds of millions of people watch the big game and many consider it to be a non-traditional holiday.
To celebrate the big event, Psyonix and the NFL are teaming up once again in Rocket League. Starting on Feb. 2, a new mode, Gridiron, will be playable along with fresh events and the return of the NFL Fan Packs.
Rocket League celebrates Super Bowl LV with new mode
This isn't the first time the NFL and Psyonix have collaborated together in Rocket League. Back in December of 2020, NFL-themed packs were introduced so fans could represent their favorite teams in-game.
The partnership appears to have gone well, as both parties have teamed up once again. However, this time it's a much bigger ordeal. Beginning on Feb. 2 and ending on Feb. 8, players can participate in the new Gridiron mode and complete event challenges. The previously mentioned NFL packs will also be available in the Store again.
Gridiron is a 4v4 mode that tries to replicate American football as closely as possible. The traditional Rocket League ball has been replaced with a football and Spike Rush rules apply. However, Psyonix changed up some aspects, which you can see below.
Touching the ball attaches it to the roof of your car. In Spike Rush, the ball would attach to wherever your car made contact, but in Gridiron it will always attach to your roof.

If any player touches the ball, that player becomes the ball carrier, setting up the opportunity for hand-offs to teammates or steals by the other team.

The carrier can single jump, but double jumping drops the ball. You can also pass the ball by dodging.

Each goal is 3 or 7 points: 7 points are awarded if the ball is attached to a player when entering the opponent's goal, and 3 points are awarded if the ball is passed in or if the ball is loose. All own-goals are worth 3 points whether the ball is attached or it's loose.

Stay in bounds! You'll fumble the ball if you cross the line marked on the Arena wall.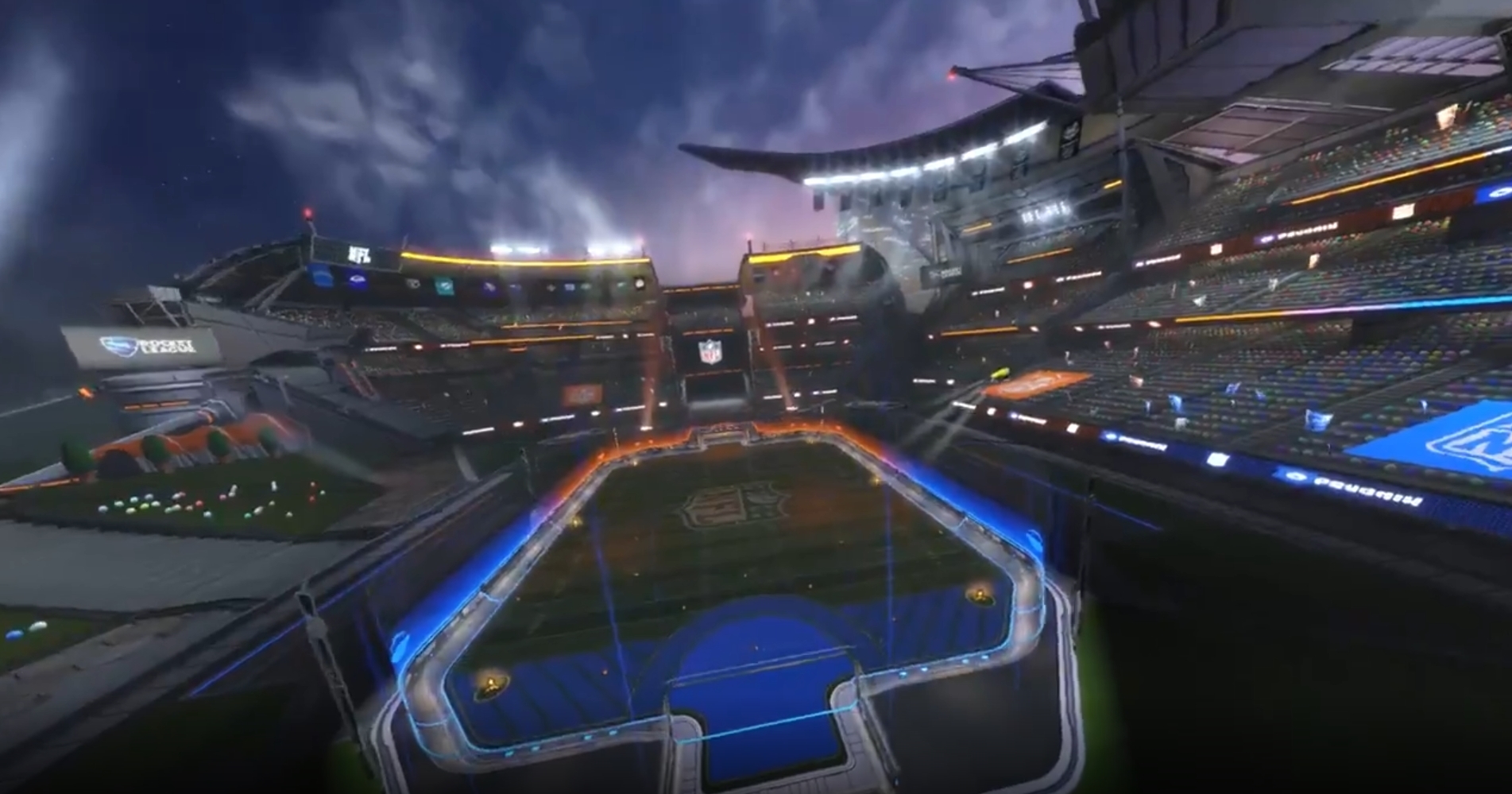 Champions Field will look a little different for Gridiron. Screengrab via Psyonix
Super Bowl LV takes place on Feb. 7 between the Kansas City Chiefs and Tampa Bay Buccaneers. If you're a fan of both the NFL and Rocket League, this is the perfect time to show off your fandom in-game.
Make sure to stay tuned to Daily Esports for all Rocket League news.
Source: Read Full Article