North American esports organization Team Reciprocity has announced the signing of Oliver "Slash" Spencer to its Rainbow Six Siege team. The former Luminosity Gaming player held the role of in-game leader and boasted three notable placements under his past organization. This included 4th at Season 3 One Game Agency PIT, 5 – 8th at 2019's United States Nationals, and 2nd at the most recent North American Qualifier for the 2020 Six Invitational.
Slash joins Team Reciprocity
"Super hyped about this team, I know we have all we need to be the best, time to put in the work and get it done," wrote Slash in a Twitter post. Sam "Jarvis" Jarvis will replace him on the Luminosity Gaming roster.
The 22-year-old started competing in 2017 and has since played for organizations like eRa Eternity, Continuum, Vertical Gaming, Rogue Gaming, and more. Most of his achievements happened while he was on the Rogue roster, which consisted of 1st place finishes at DreamHack Valencia 2019 and 2018's United States Nationals. That same dominant lineup also placed 2nd at DreamHack Montreal 2018, along with a string of 3 – 4th finishes at 2018's Six Major Paris, Season 7 of Pro League Finals, and the 2018 Six Invitational.

#Rainbow6 Player Announcement!!
The #RECPack are truly excited to announce that @SlashugR6 will be joining @TeamReciprocity!
We are very excited to bring his leadership and confident play to the team, and know he will be an excellent addition to the squad!#TimeToREC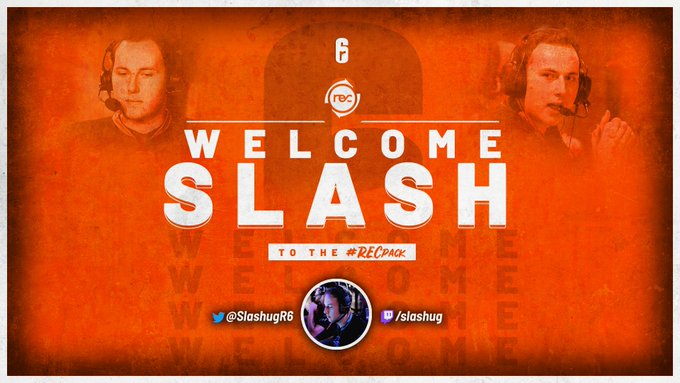 Roster changes before Season 11
Team Reciprocity recently saw the departures of Alexander "Retro" Lloyd and Zachary "Nyx" Thomas after they were benched in late February. Slash will join fellow players Franklyn "VertcL" Cordero, Gabriel "LaXInG" Mirelez, and Davide "FoxA" Bucci on the roster. While Team Reciprocity placed 2nd at 2019's United States Nationals, it also finished in the bottom half bracket at the 2020 Six Invitational.
Season 11 of North America's Rainbow Six Pro League started on Jan. 6, with the next set of matches starting on Mar. 23. Team Reciprocity will clash against first-seeded Team SoloMid and third-seeded Spacestation Gaming during their first two matches. The team currently sits at 4th place with three wins, one tie, and three losses. However, it needs to get to the top of the leaderboards before it can qualify for the Pro League Finals, which had $290,000 up for grabs during the Season 10 iteration.
Source: Read Full Article