When Ori and the Will of the Wisps launched earlier this year, fans all over the world sang its praises. It had retained the visual fidelity of its beloved predecessor, but had also introduced a variety of new features, with the combat system in particular having received a sizable overhaul. Many people thought this decision was influenced by Hollow Knight, a similar metroidvania that had used a wide of range of weapons to great success. It wasn't.
We recently had the chance to sit down with Gennadiy Korol, co-founder and lead engineer at Moon Studios. You can check out our full Ori interview at the link, but first let's dig into the Hollow Knight and Ori stuff — or, more specifically, how Hollow Knight didn't inspire Ori and the Will of the Wisps' newfound indulgence in combat mechanics.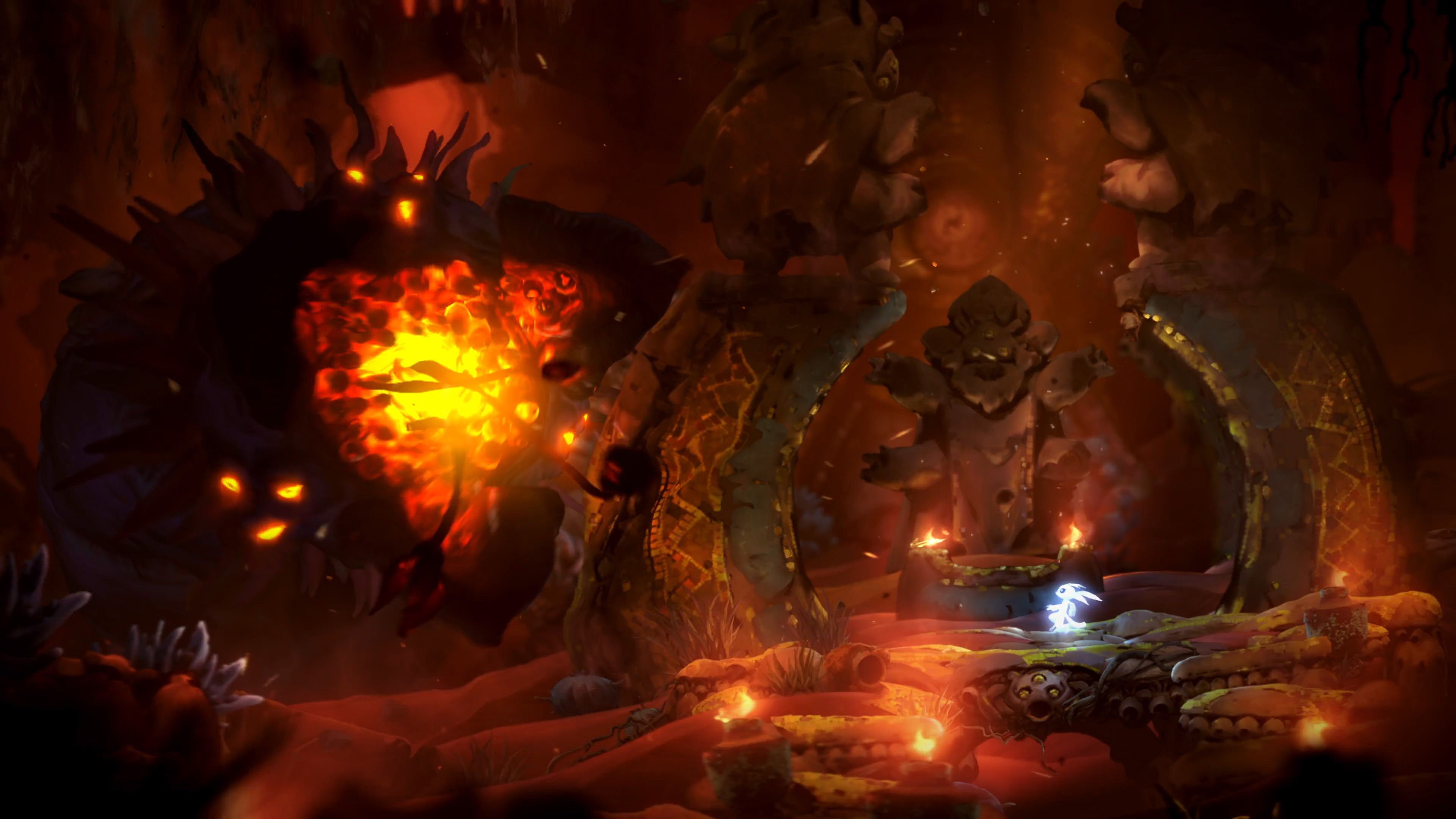 "The combat was absolutely a huge focus, because that's one of those things that people said about the original game," Korol told us. "We intentionally designed the game to elevate platforming and everything else took kind of a background role."
As Korol says, it's not that Moon didn't want the combat to be good. It's just that for Blind Forest, the studio really wanted to focus on exploration and platforming. Combat took a backseat.
"It felt like there was an opportunity there for the second one," Korol said. "Not a lot of metroidvanias have done a nice combat loop that's actually engaging, fun, and has some depth in it.
"Another funny thing: Hollow Knight. A lot of people go, 'Oh yeah, you took inspiration from Hollow Knight.' Actually, we had the design document for most of the features people would associate with Hollow Knight in Ori 2 way before they even showed their first trailer.
"We actually had the prototype of the sword in the first game," Korol explains. "We had a working version of sword fighting in Blind Forest, but it was very hard to make it work. It was such a big game and we needed to ship a game at some point."
So there you have it — Ori and the Will of the Wisps didn't get its sword from Hollow Knight, but from the cutting floor of Blind Forest. And now that Ori has a sword, he's a viable character for a variety of crossover appearances. For instance, Moon Studios told us that if Nintendo is up for it, it would love to see Ori in Smash.
Read next: I'm Enjoying Genshin Impact More Than I Ever Liked Breath Of The Wild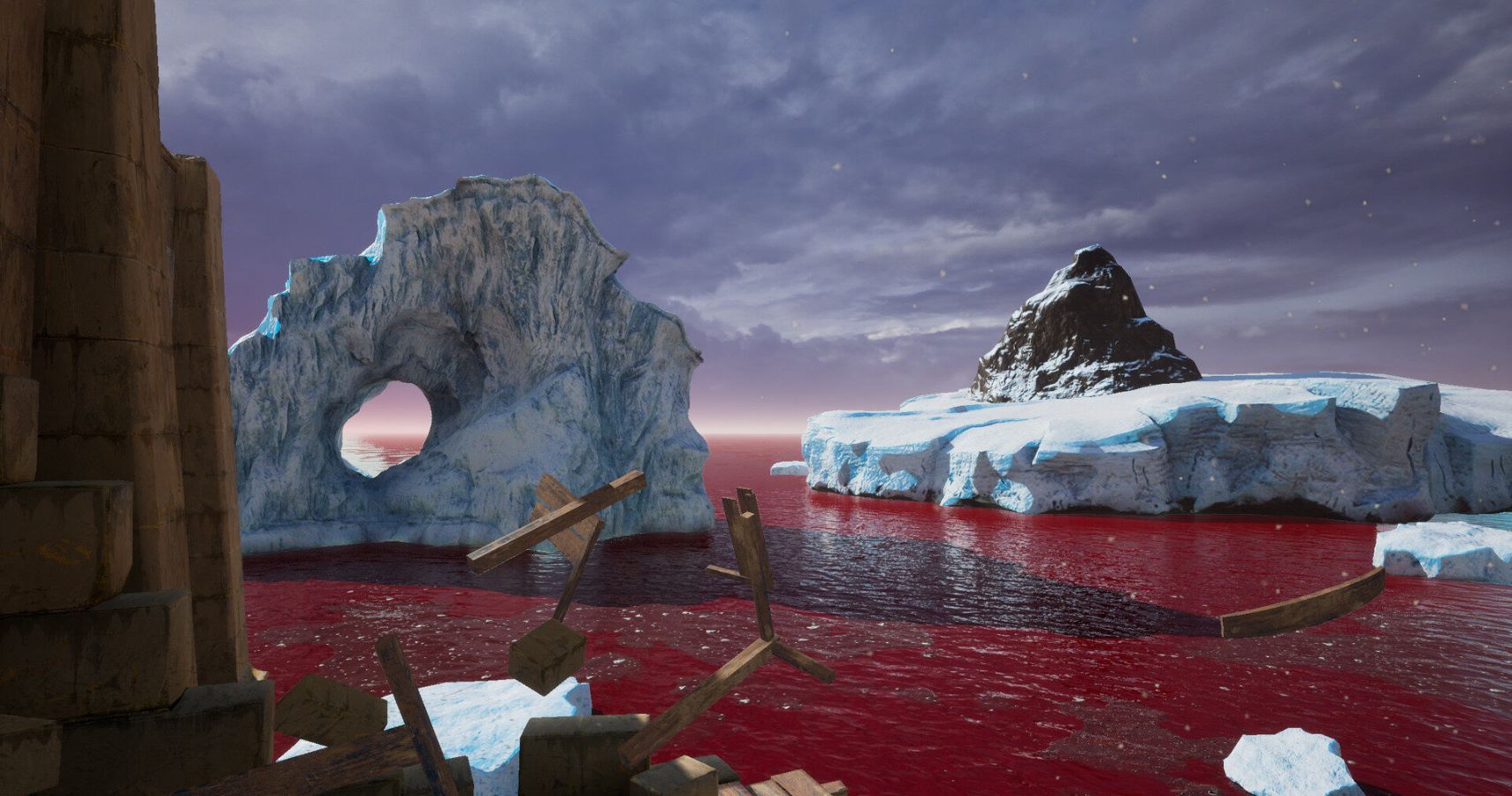 Game News
Nintendo Switch
PC
Hollow Knight
Xbox One
Ori and the Blind Forest
Ori and the Will of the Wisps
Moon Studios
Cian Maher is an Associate Editor at TheGamer. He's also had work published in The Guardian, The Washington Post, The Verge, Vice, Wired, and more. His favourite game of all time is and always will be The Witcher 3, but he also loves The Last Guardian, NieR: Automata, Dishonored, and pretty much every Pokemon game ever released. You can find him on Twitter @cianmaher0.
Source: Read Full Article