The story of Among Us is almost unheard of in gaming. After releasing way back in the heady days of 2018, InnerSloth's hidden role game achieved little to mention as a relatively unknown indie title. It was cute, but the sort of social gameplay that it offered really wasn't on everyone's mind.
And then the pandemic hit. Suddenly, social games where you actually had to talk to people weren't seen as a liability but a necessity. If you can't go out with friends, you can at least talk to them while playing a cool game. Jackbox Games made a mint with their Jackbox Party Packs, while Animal Crossing: New Horizons' social features and tranquil gameplay made it the perfect pairing to long hours of quarantine.
Among Us didn't truly arrive until last August when several Twitch and YouTube streamers began showcasing its quirky art style and unique gameplay. Then interest steadily grew until the game went gangbusters. By early September, Among Us had racked up 1.5 million concurrent players, and by the end of the month they'd hit over 3.8 million players.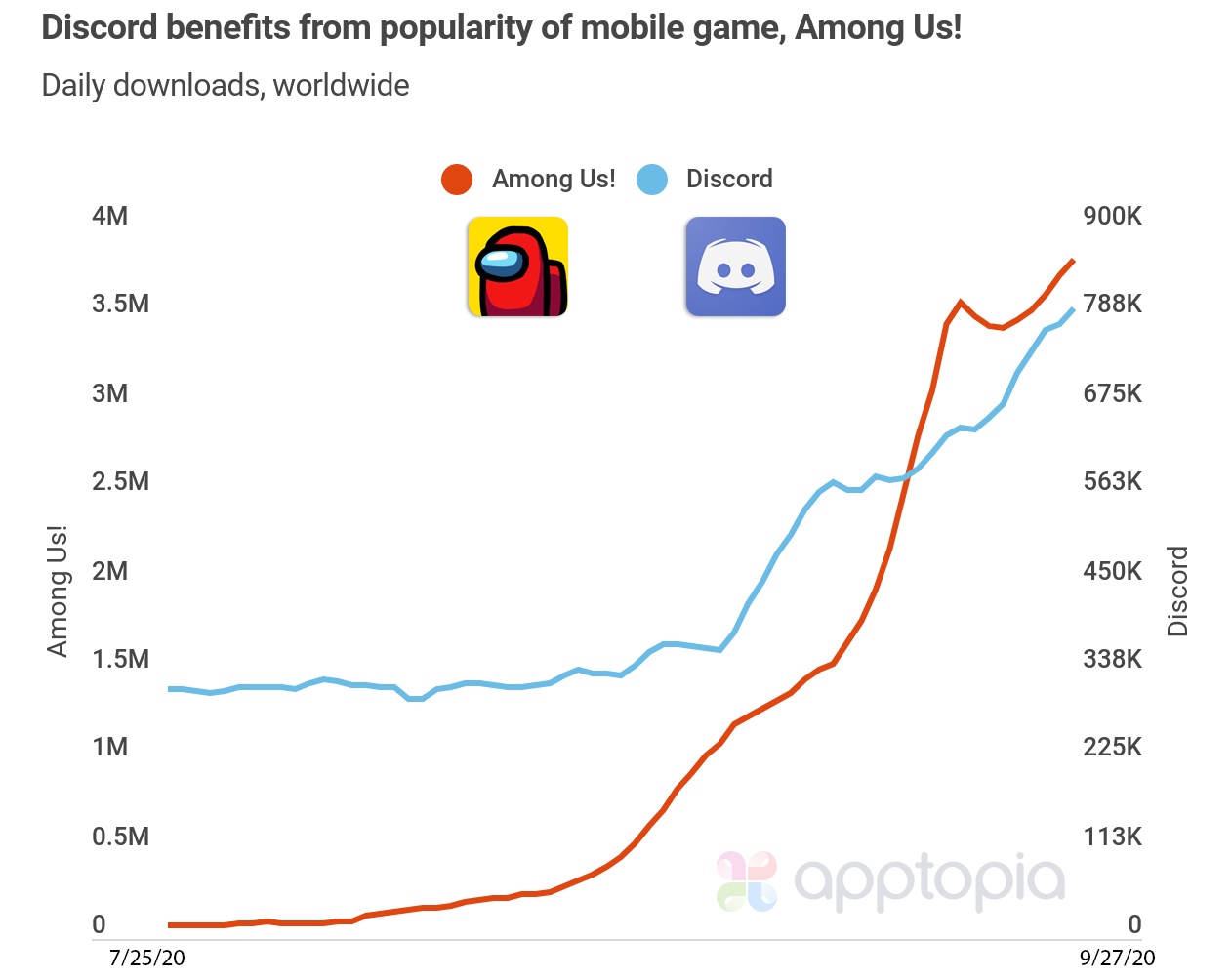 Along with Among Us's sudden popularity also came a dramatic spike in Discord downloads. Since Among Us is a party game where discussion is not only encouraged but an absolute necessity, Discord is the obvious pairing to facilitate those essential group discussions, and Apptopia reports that as Among Us's downloads grew, so too did Discord's.
You can tell from the first chart above that Discord went through the summer with a steady stream of downloads, but just as soon as Among Us blew up, Discord downloads began to rise steadily. In fact, Discord downloads have been hitting a new all-time high every day since September 5th, peeking at 800,000 downloads per day as of September 27.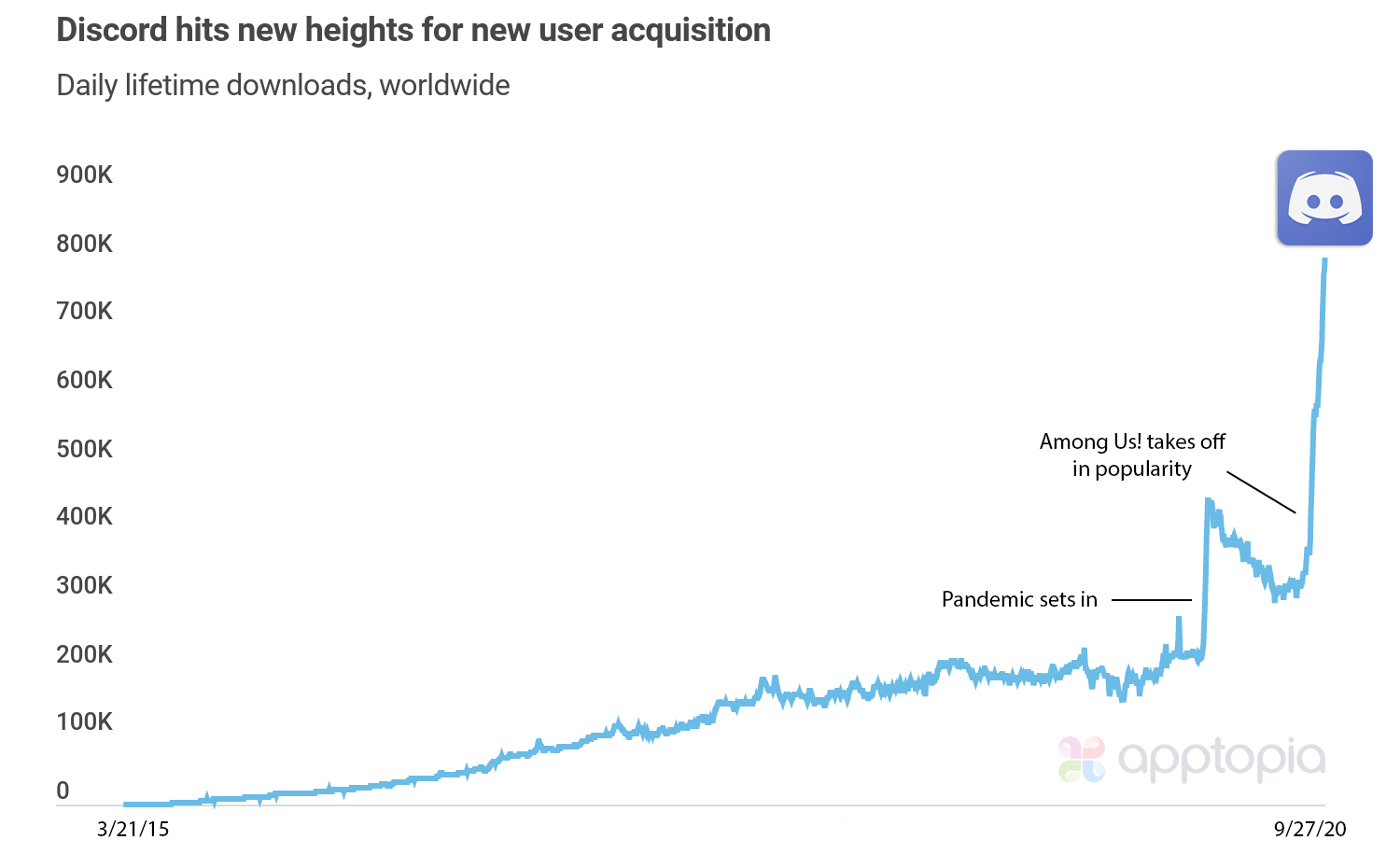 Apptopia also had some pretty impressive numbers for Among Us. The hidden role space station game was downloaded 74 million times as of August 1st, a number which includes the mobile version. Of those downloads, most of them were in the US (18.8%), while 21.5% of Discord downloads were also in the US.
Among Us has also generated $4.5 million in revenue since August, and that number only continues to grow.
Source: Read Full Article