If you've been actively playing Animal Crossing: New Horizons then there's a good chance you've come across a cherry-blossom tree. These gorgeous pink sights pop up near the beginning of Spring and rain down cherry blossom petals all over the many islands operating under Tom Nook's expansive corporate umbrella.
However, while these petals are lovely to look at, many have wondered what they can be used for. Like most other resources players can find around their island homes, there are some worthwhile crafting opportunities that involve cherry-blossom petals. Let's take a look at what we can make.
Pretty In Pink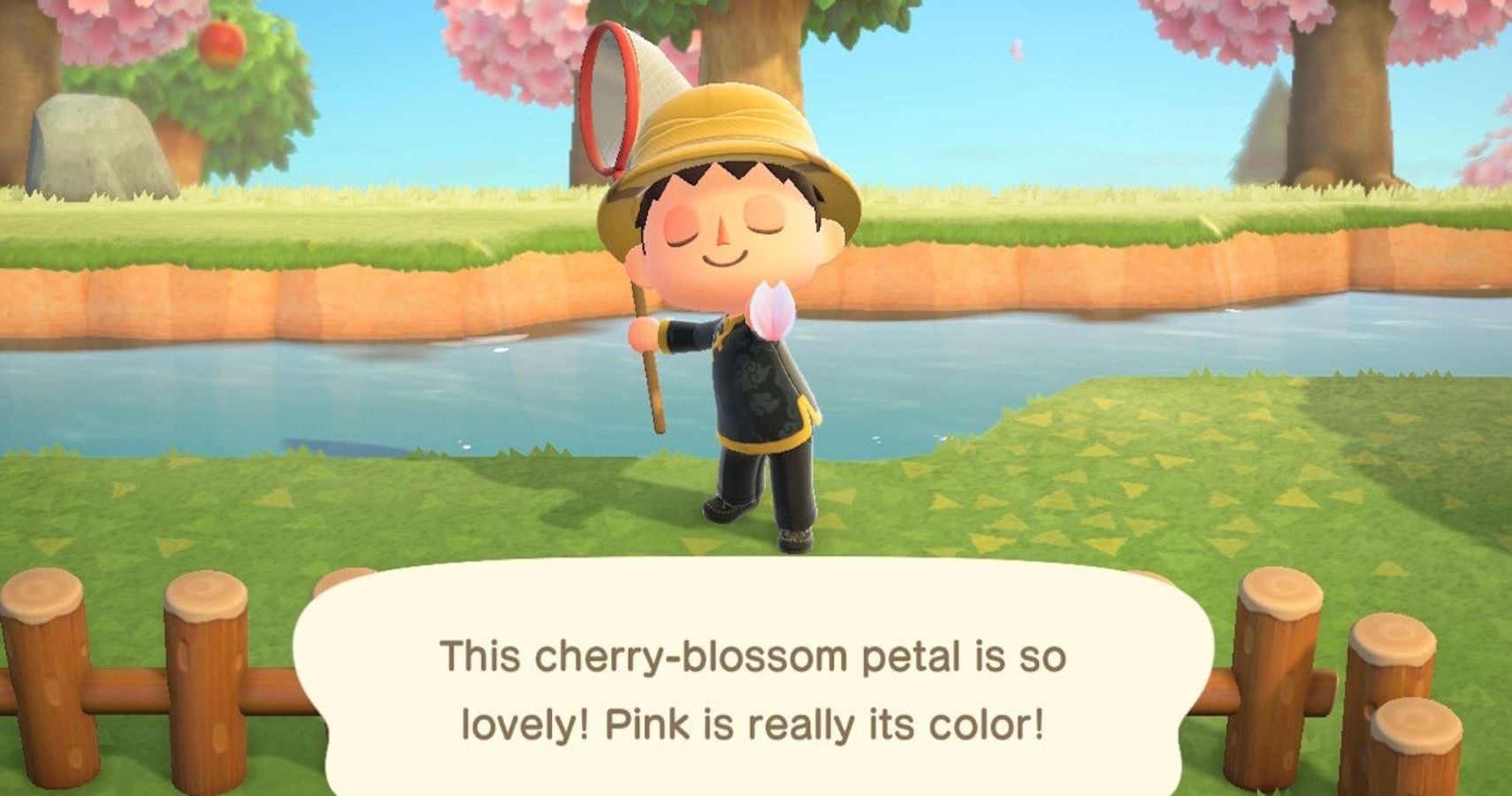 Hardwood trees will transform into cherry blossom trees starting April 1st until the 10th in the Northern Hemisphere, which is typically when the weather starts to warm up into Spring. In the Southern Hemisphere, it seems like they're likely to show up between October 1-10. To grab hold of the petals, you need to catch them while they're floating through the air with a net.
As for the DIY recipes, these are commonly found in the flying presents attached to balloons that frequently pass over the island or in the message bottles that wash up on the beach. This is true for every recipe except for the Outdoor Picnic Set, which will be sent by Isabelle to everyone's Nook-phone during a morning announcement within this timeframe. Since these trees are seasonal, if you're unable to find all the DIY recipes before the cherry-blossoms revert back into boring old hardwood trees then you'll have to wait until next Spring.
Here are the recipes that require cherry-blossom petals to craft:
Cherry-blossom Pond Stone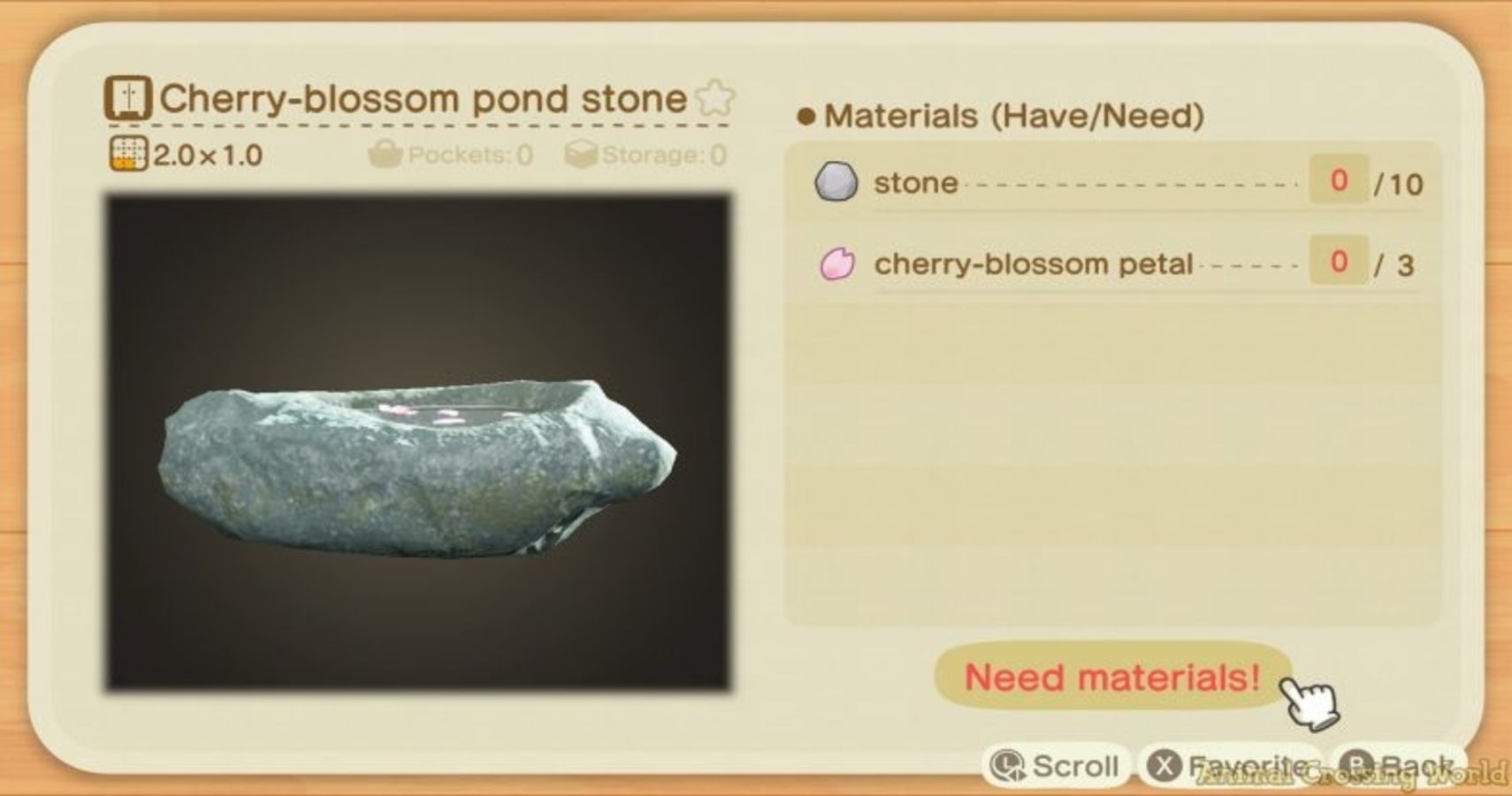 Amazing what you can do with rocks and leaves.
Cherry-blossom Wand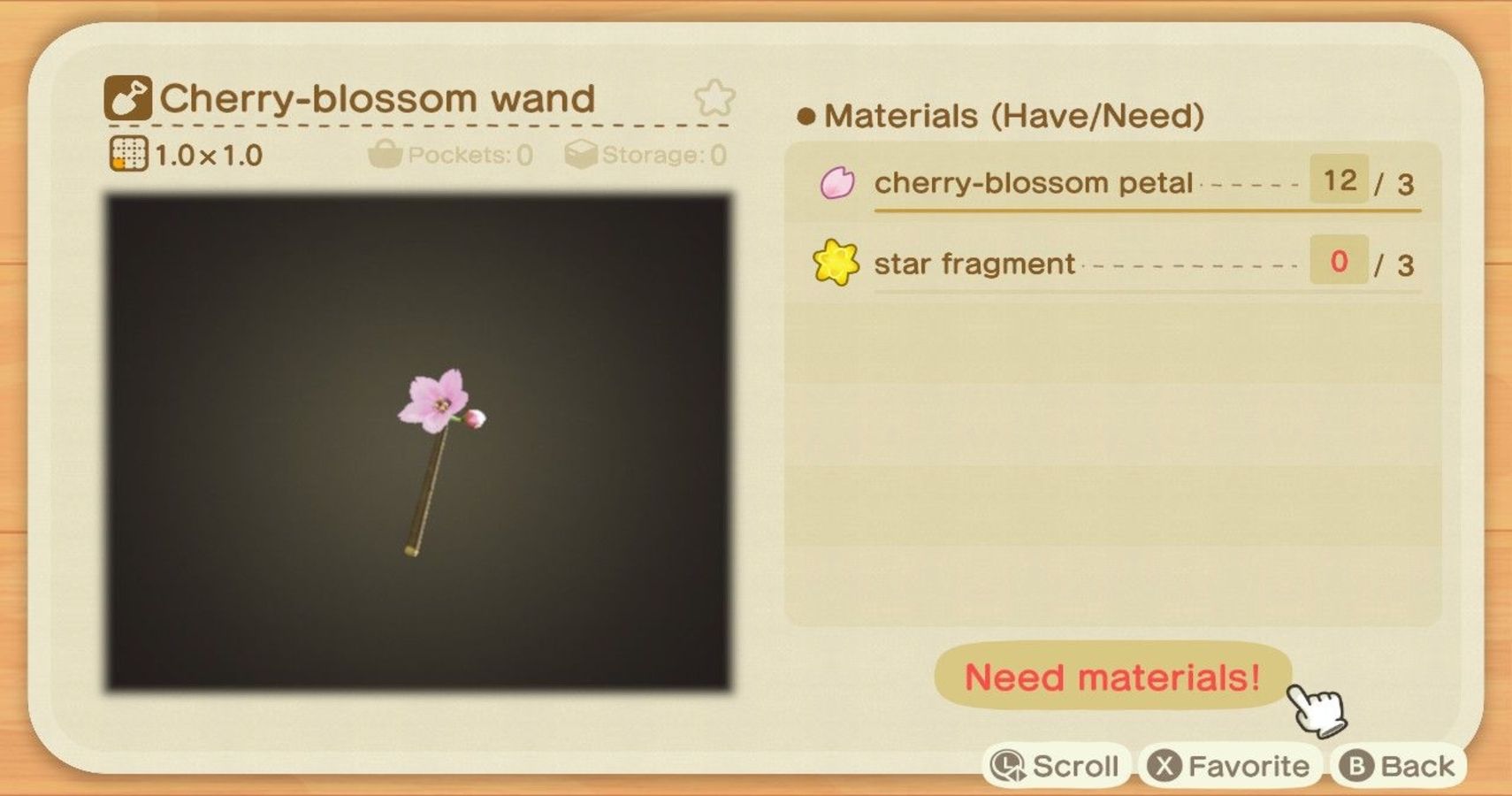 Who says powerful sorcery can't also be pretty?
Cherry-blossom-petal Pile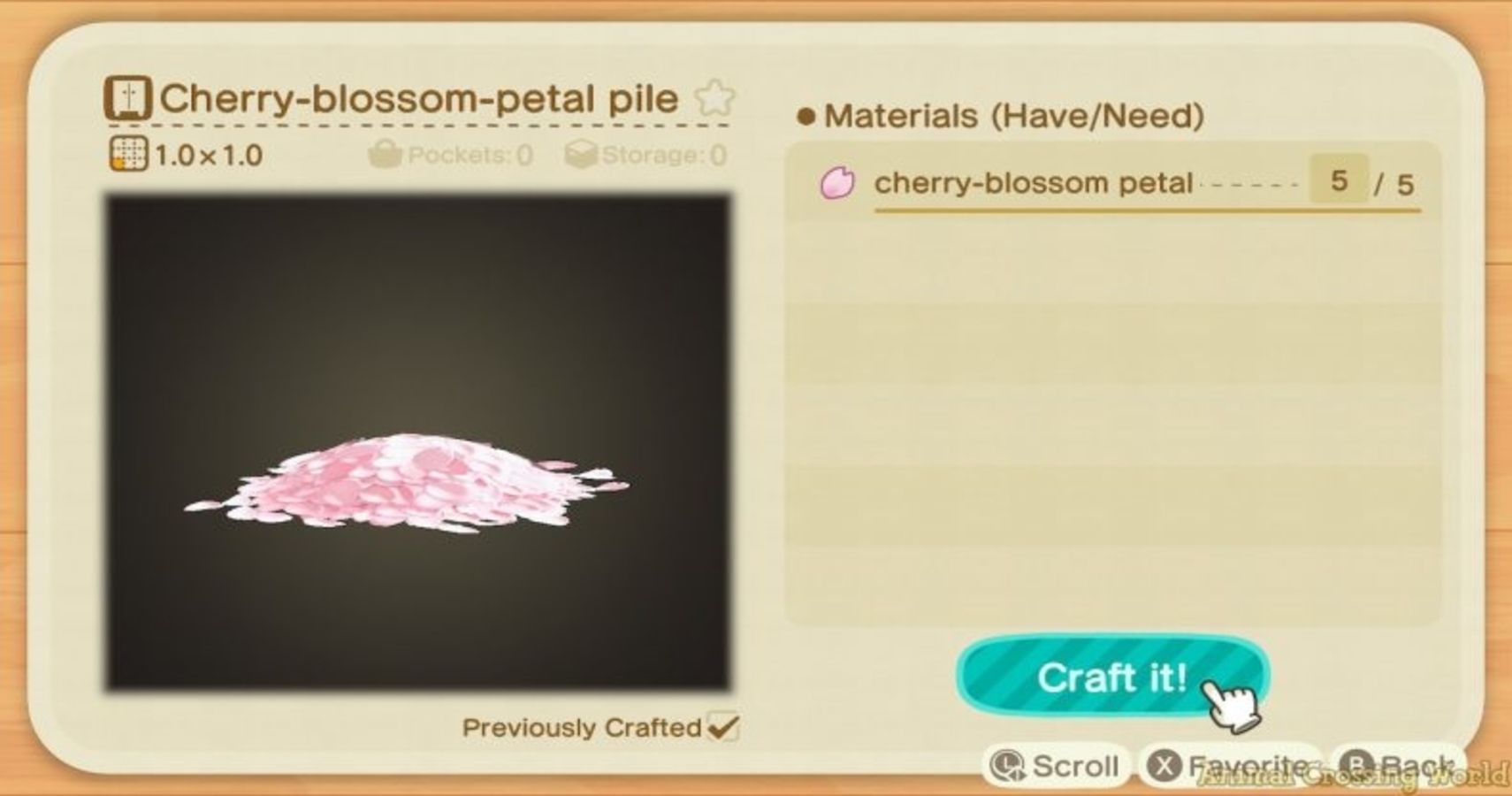 Did you just want a giant pile of petals? Here you go!
Cherry-blossom Clock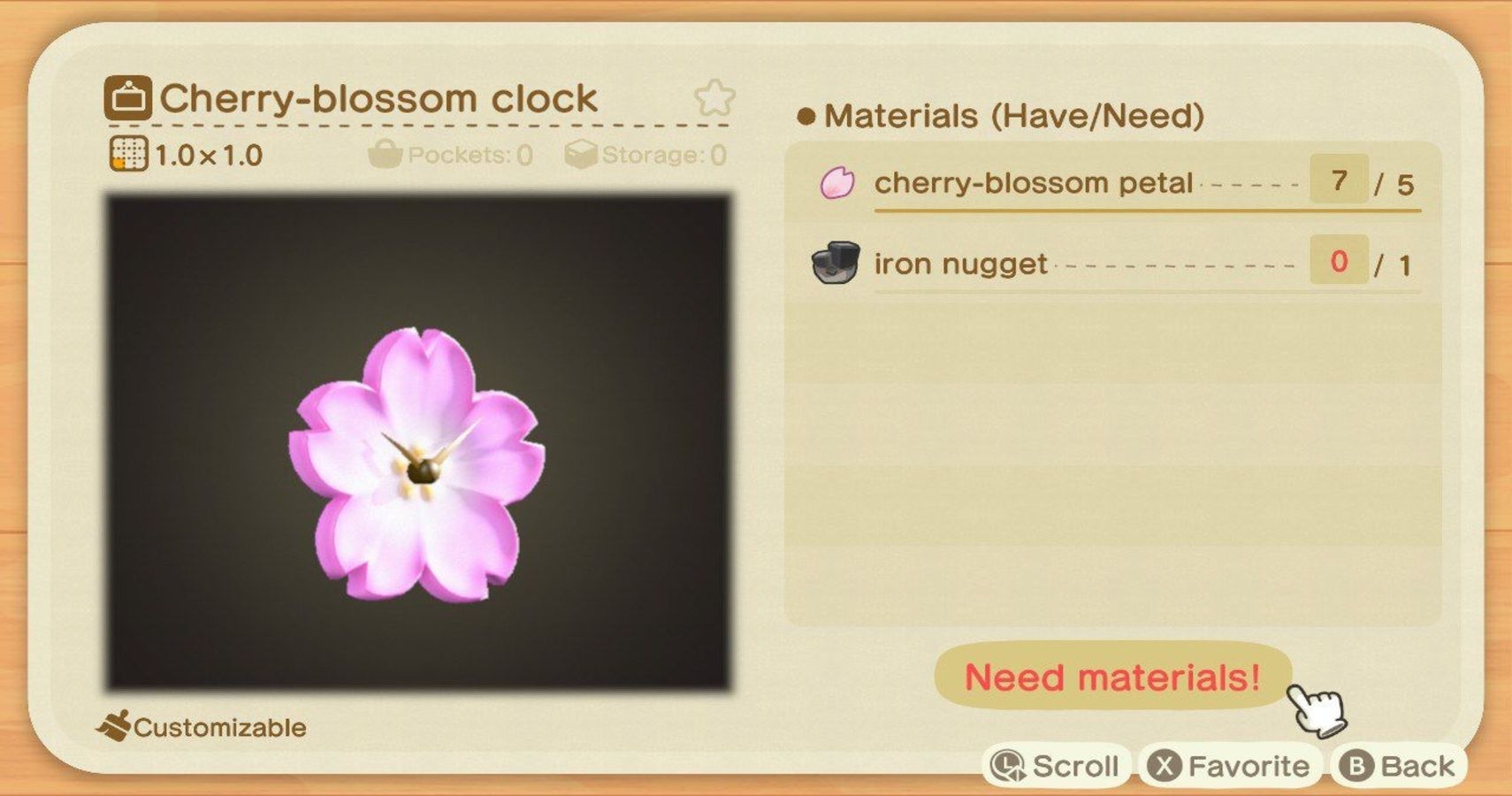 Tell the time with petals.
Sakura-wood Flooring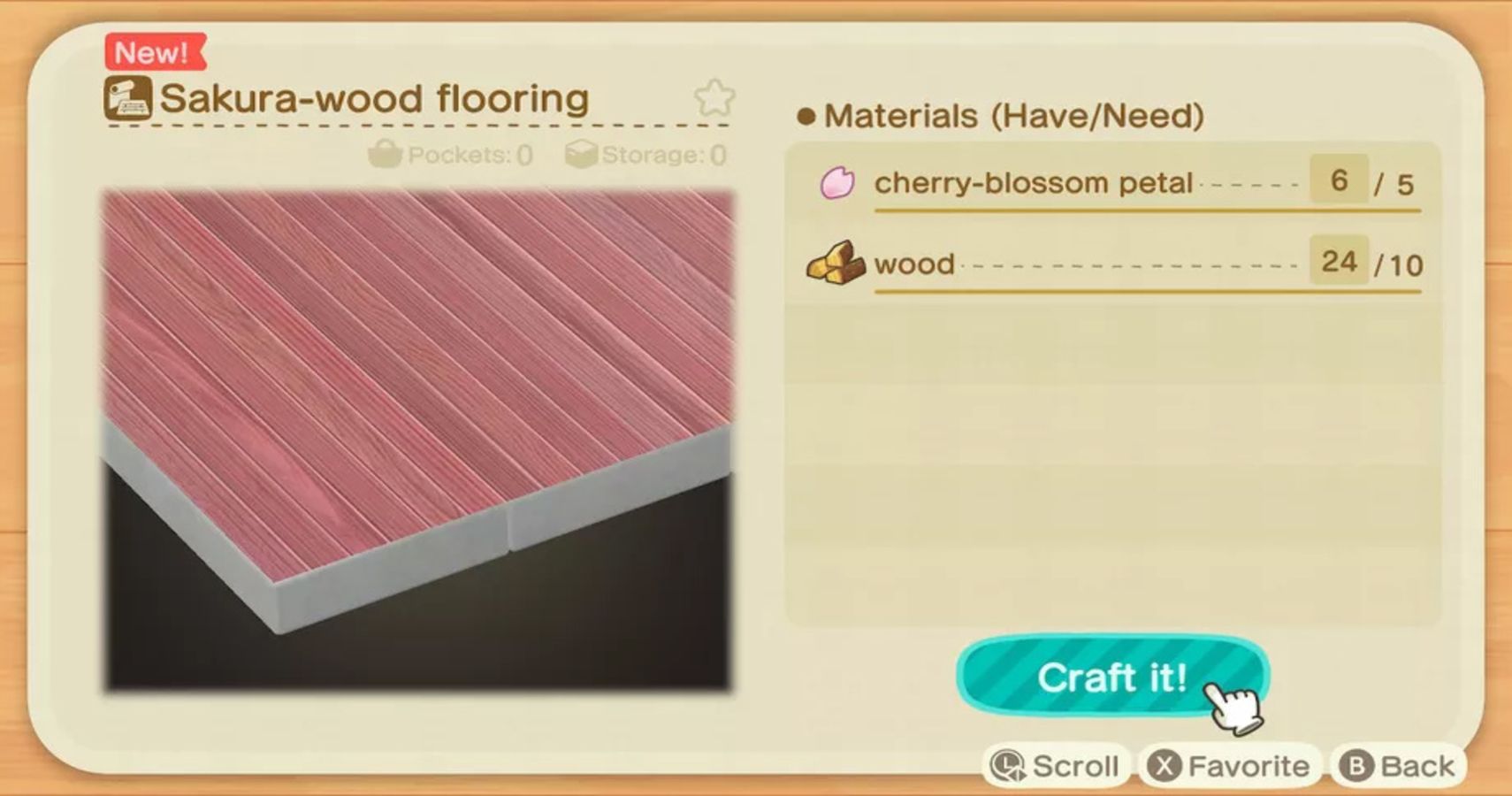 You know you want some pink floors.
Sakura-wood Walls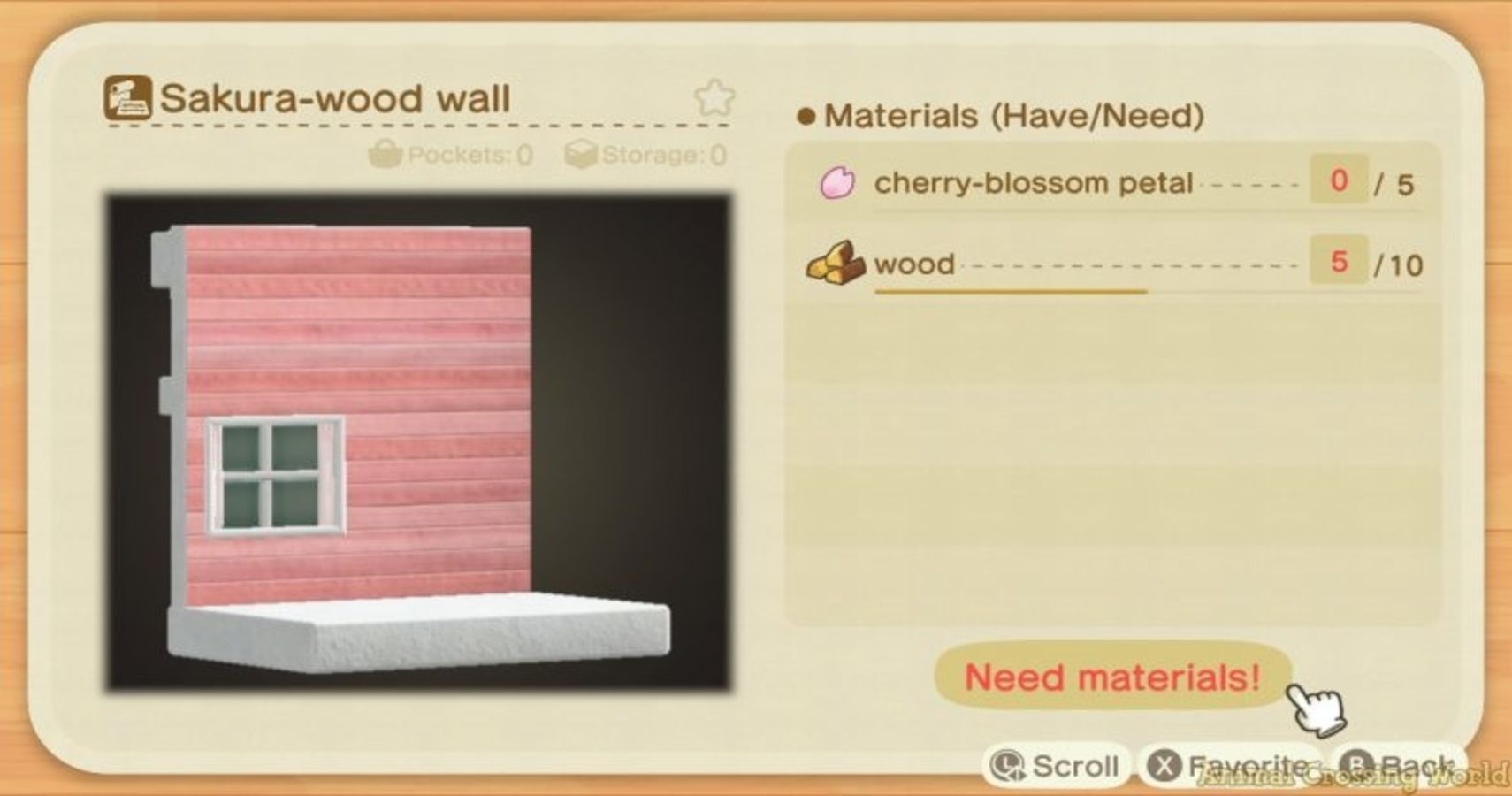 You can practically make Barbie's Dreamhouse with these petals.
Cherry-blossom Viewing Lantern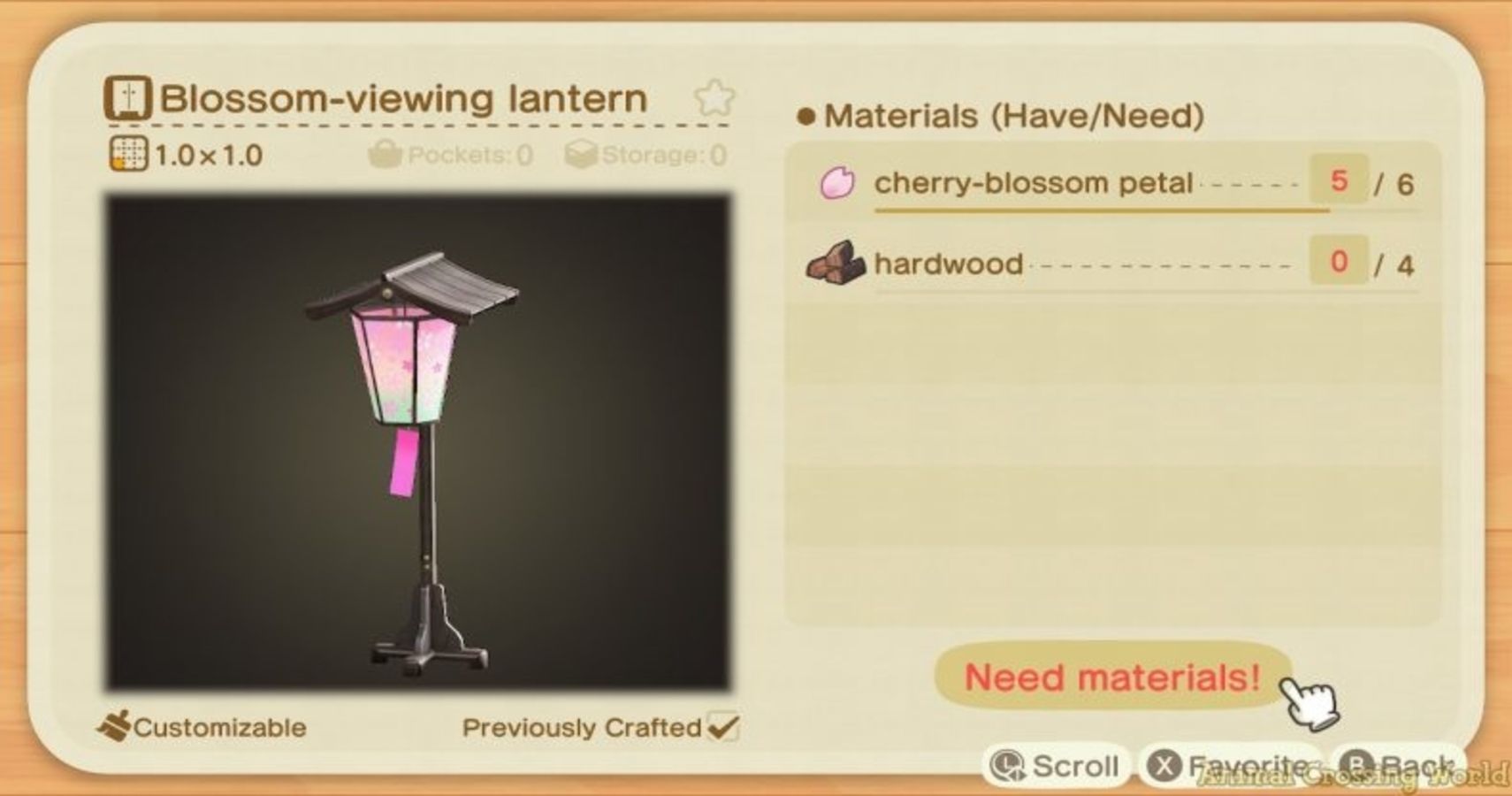 Light up your garden with some cherry-blossom lanterns.
Cherry-blossom Pochette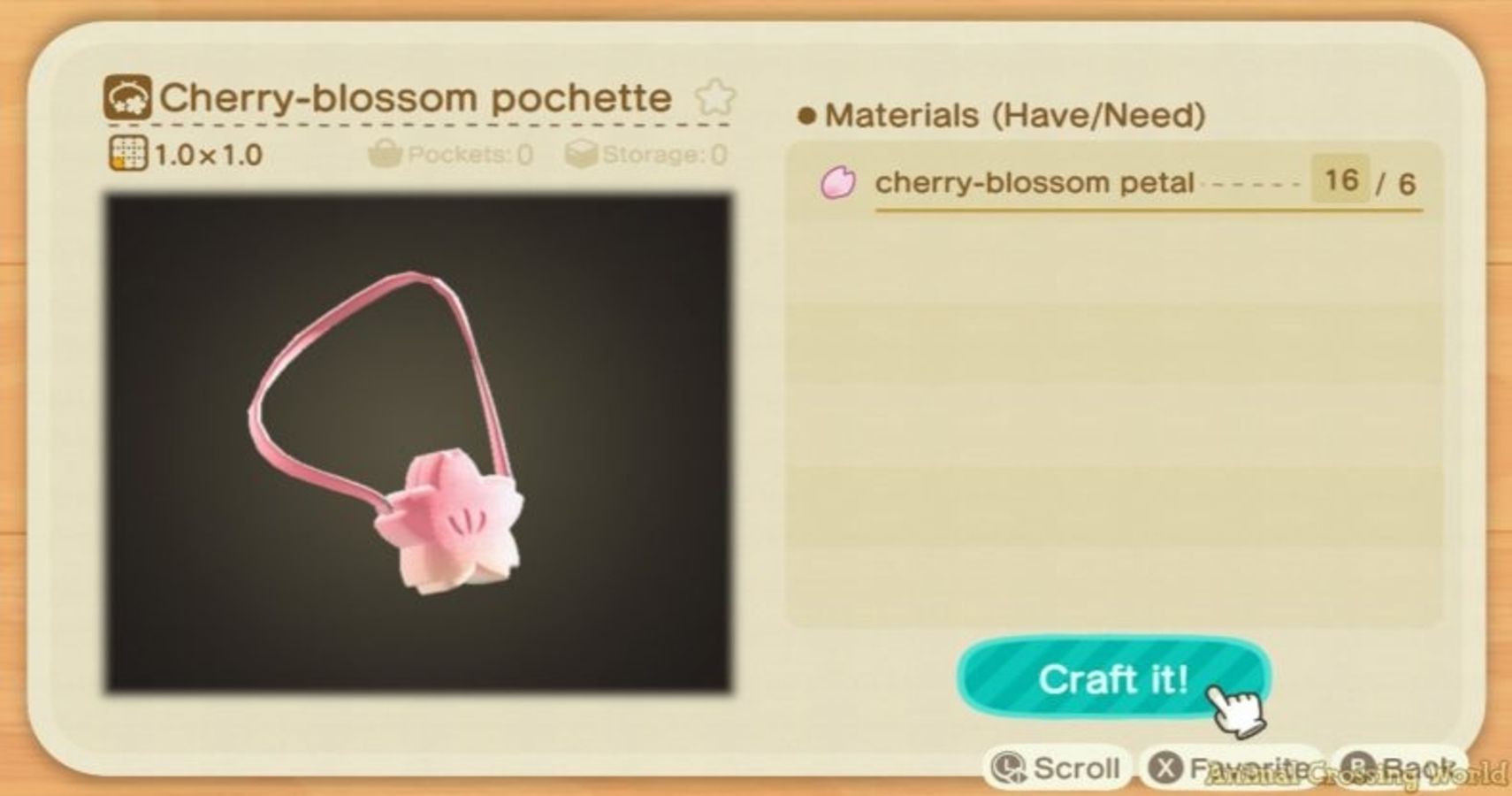 Apparently a pochette is a kind of small handbag. So that's a new word we just learned.
Cherry-blossom Bonsai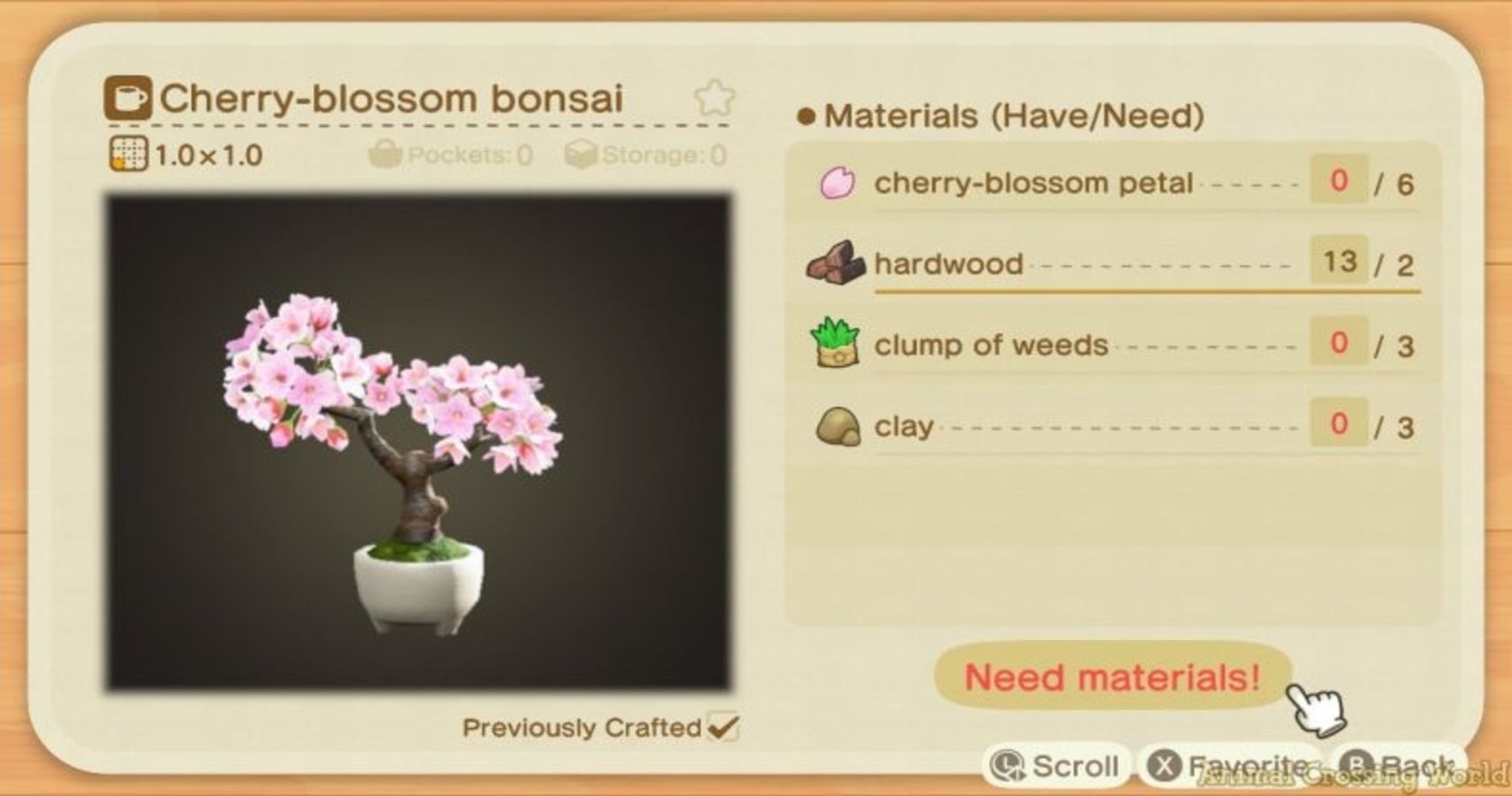 The trees are seasonal, but at least you can make your own bonsai.
Cherry-blossom Umbrella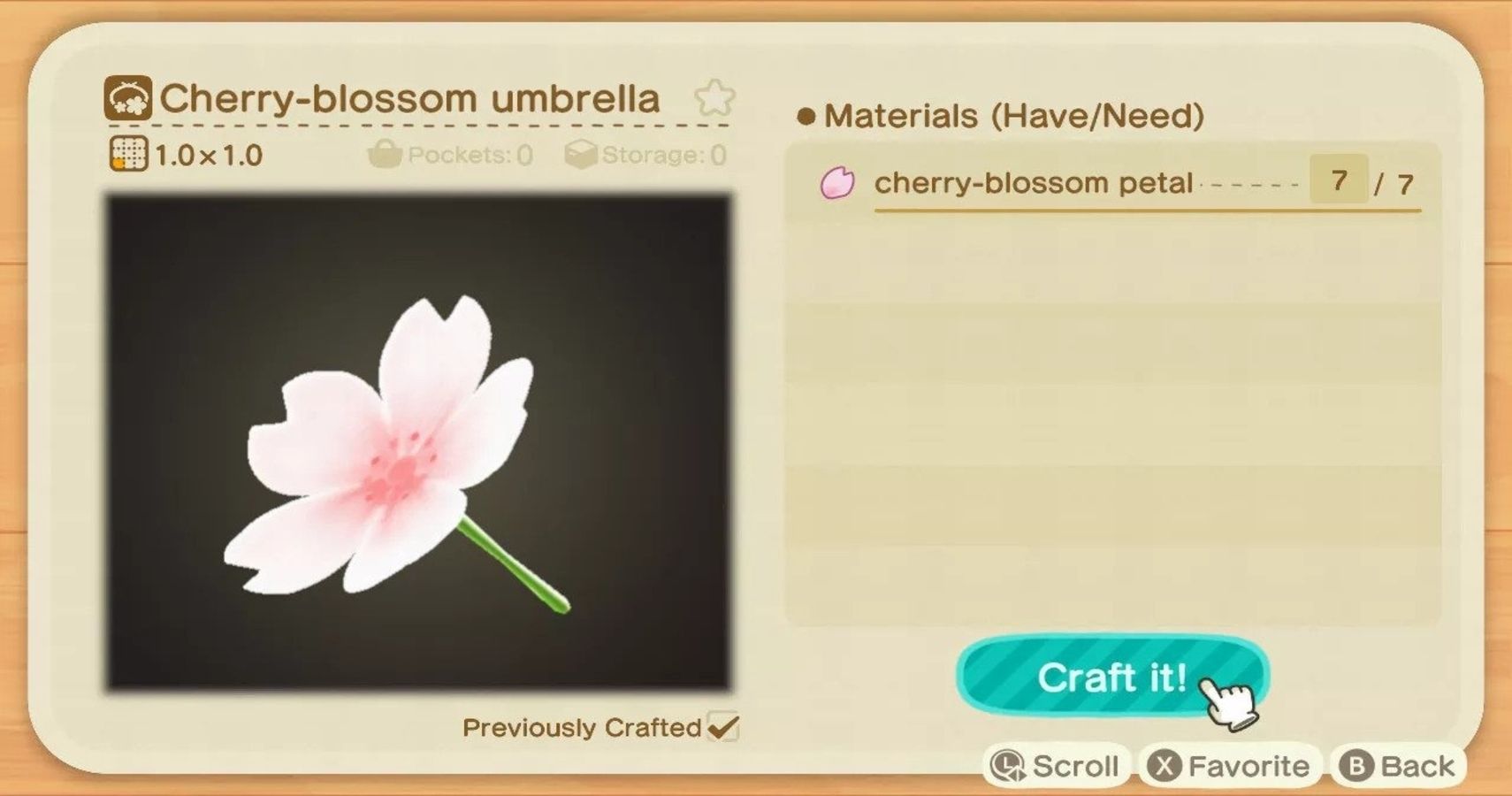 Perfect for staying dry and looking fabulous.
Cherry-blossom branches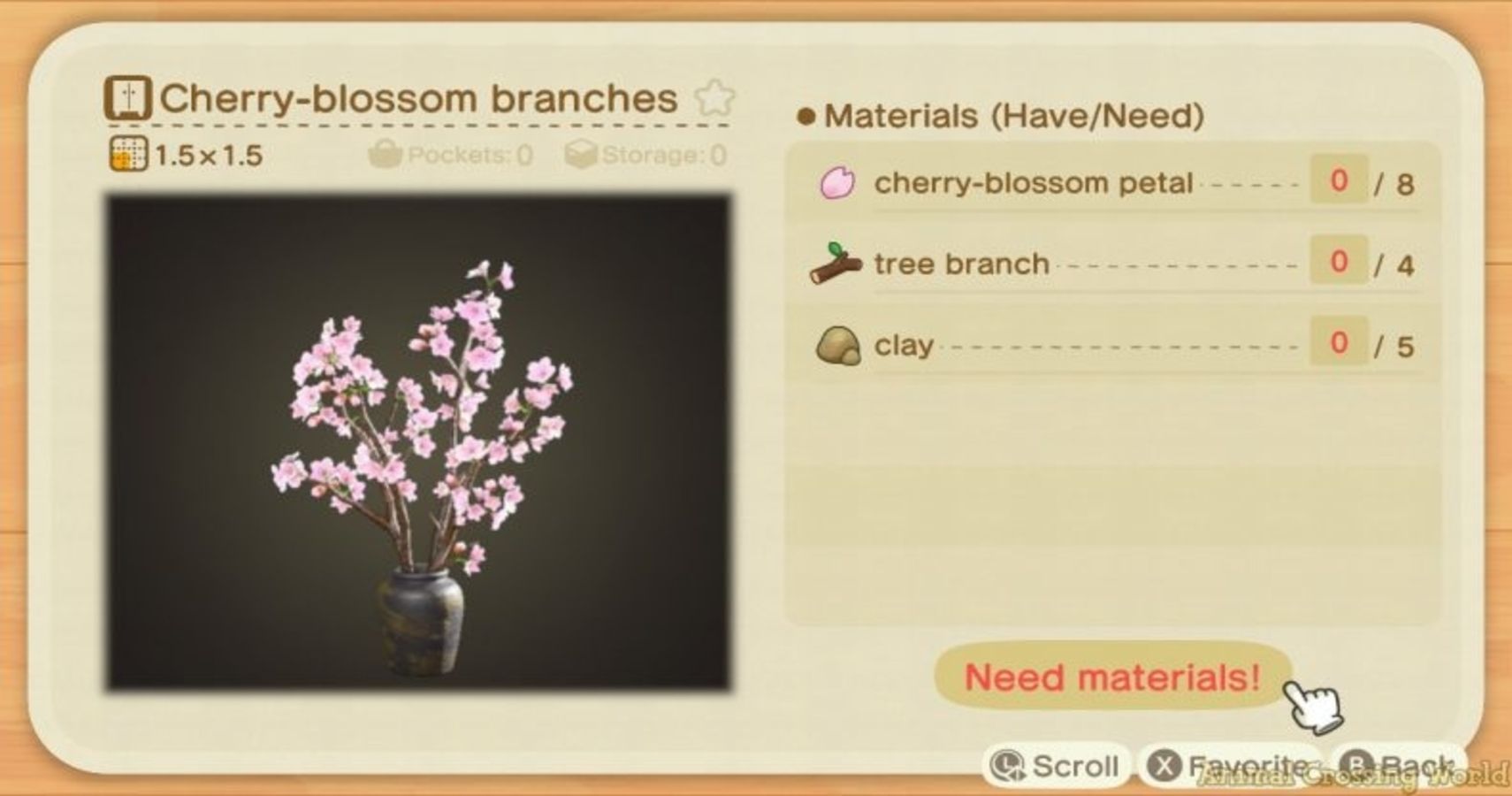 You probably have a hundred tree branches in your inventory already. Might as well glue some petals to them.
Cherry-blossom Wall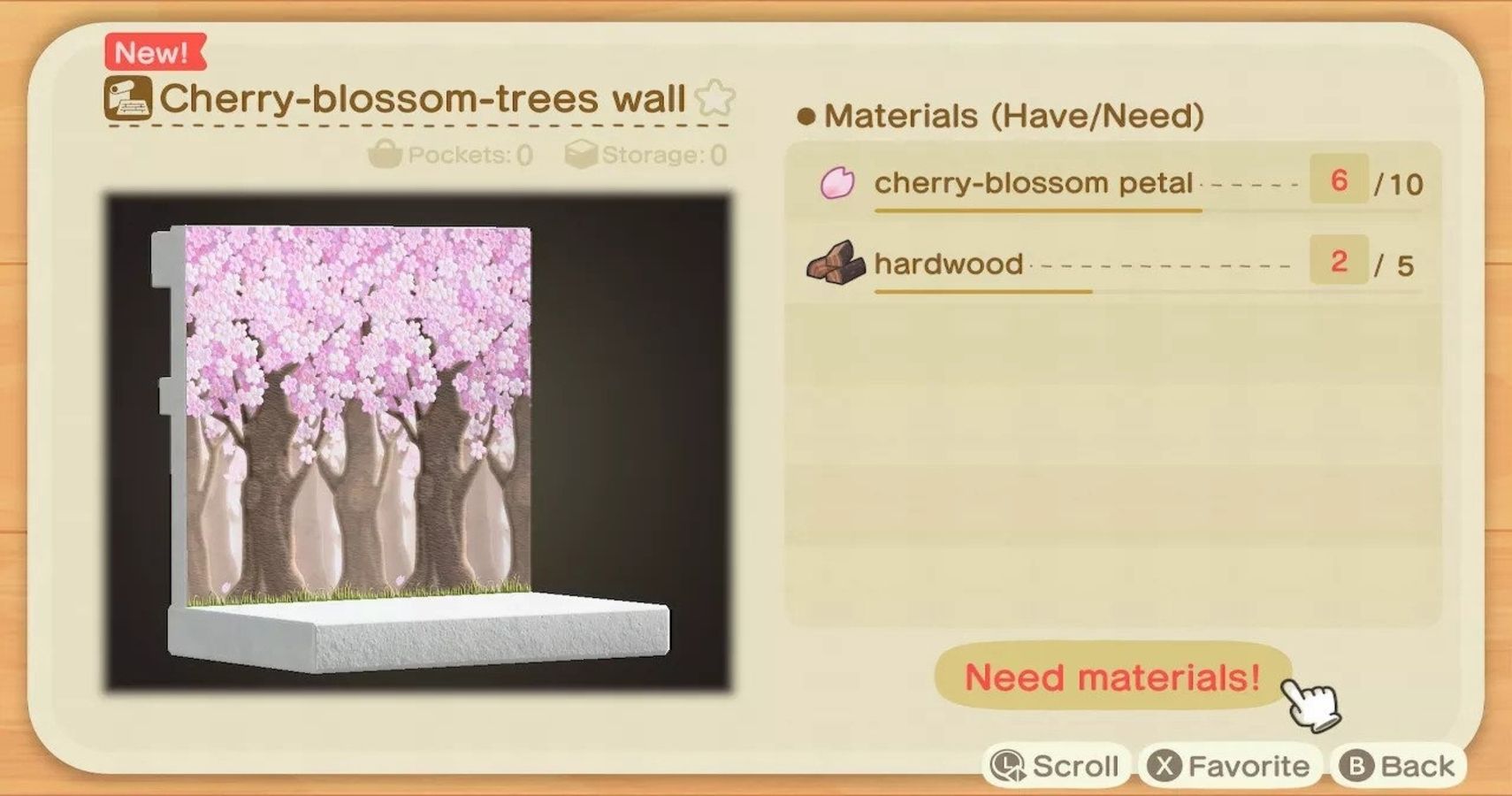 Now that's some pretty wallpaper.
Cherry-blossom Flooring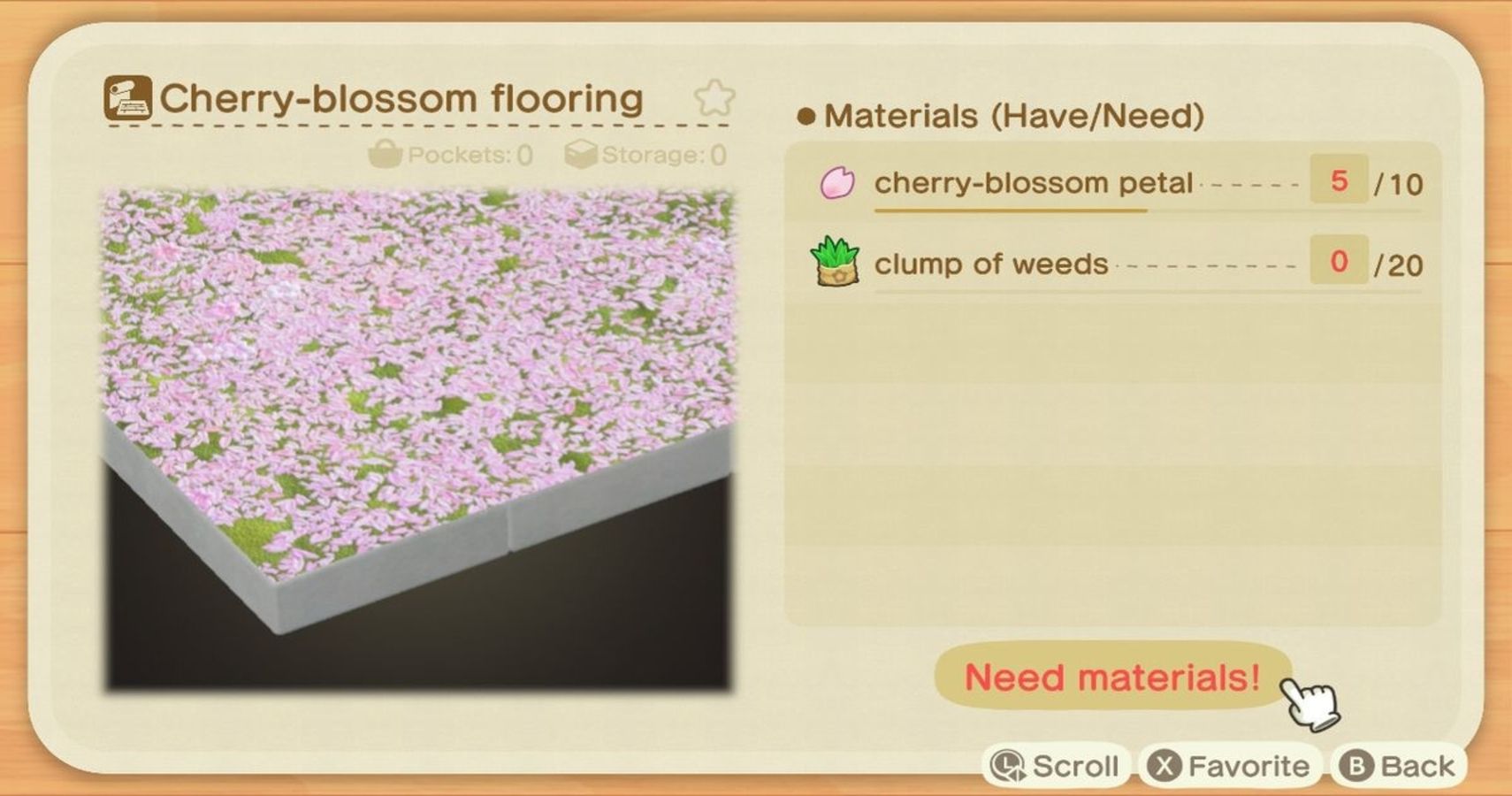 With this flooring, you can step on cherry-blossom petals all year round.
Outdoor Picnic Set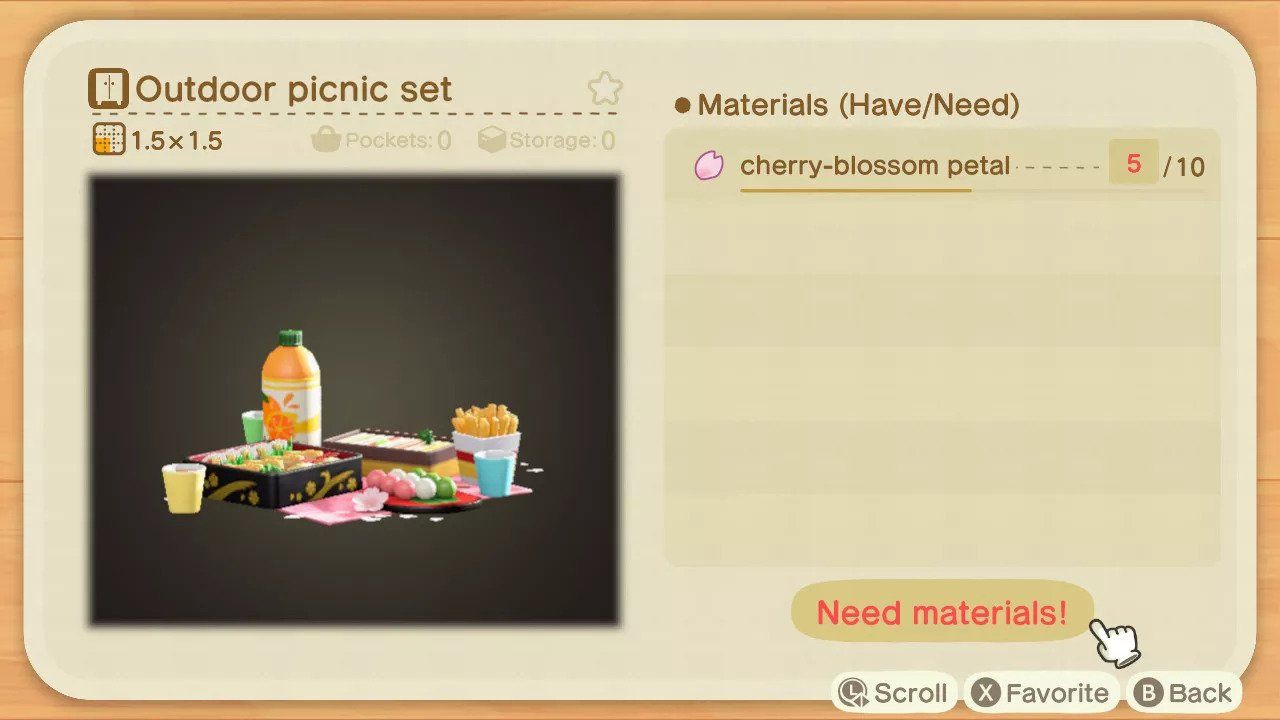 We're not sure how you make an entire picnic out of cherry-blossom petals, but who are we to argue with Animal Crossing logic?
Craft Them While You Can!
These cherry-blossoms are only going to be around for a little while longer, so if you're going to be making any of these recipes you better hop to it. You've got until the 10th when these trees leave for a full year. Unless of course, you want to do some time-traveling, although we think it's more fun to play Animal Crossing without messing up the space-time continuum.
Source: Read Full Article