Over the past few years, portable retro gaming emulators have risen in popularity thanks to improving technology, but with so many options on the market, it can be hard to choose which product is right for you. TheGamer recently got the chance to review the PocketGo by BittBoy, which is hands down one of the best options for consumers thanks to its inexpensive price point, tiny size, great battery life, and of course, strong performance in playing all kinds of retro titles.
Who Is The PocketGo For?
Put simply, everyone who enjoys video games should own a PocketGo. With many hours of gameplay on a single charge, great design, and pre-installed firmware, the PocketGo lets users experience all their favorite games anytime and anyplace.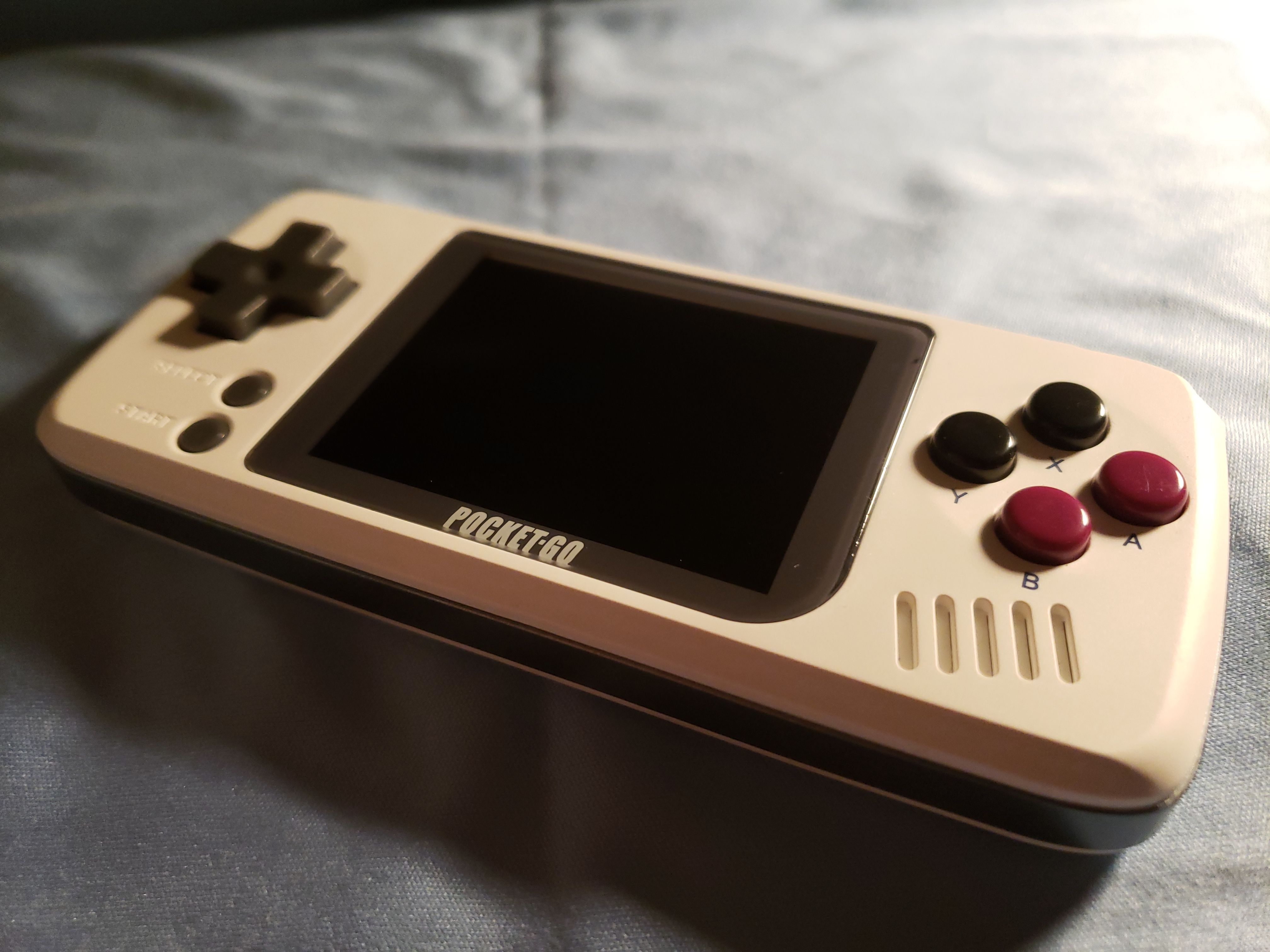 What Can The PocketGo Play?
The PocketGo comes preinstalled with firmware that makes retro gaming a snap. Right out of the box, the PocketGo supports games from the following list of systems:
Nintendo Entertainment System
Super Nintendo Entertainment System
Gameboy, Gameboy Color, and Gameboy Advance
Sega Mega Drive, Sega Master System
NeoGeo
Mame
PC Engine
PS1
Roms need to be provided by the user, and while acquisition can be rather dubious in legal terms, we are not here to get into the nitty gritty of their acquisition. For that, check out this excellent interview of Derek E. Bambauer, who teaches Internet law and intellectual property at the University of Arizona's College of Law. For this review, we used only games owned by the reviewer in their original form, keeping to the spirit of how emulation should be treated.
We tried out our favorite games on each of these emulators and are happy to say that almost all work exceptionally well, with a few notable exceptions. On both the SNES and PS1 emulators, certain titles struggled to perform, like Yoshi's Island. The PS1 meanwhile struggled with most games. This reviewer's favorite PS1 game is Brave Fencer Musashi, an outstanding ARPG from 1998 that never had a rerelease, remaster, or even made it as a PSOne Classic to the PlayStation Store.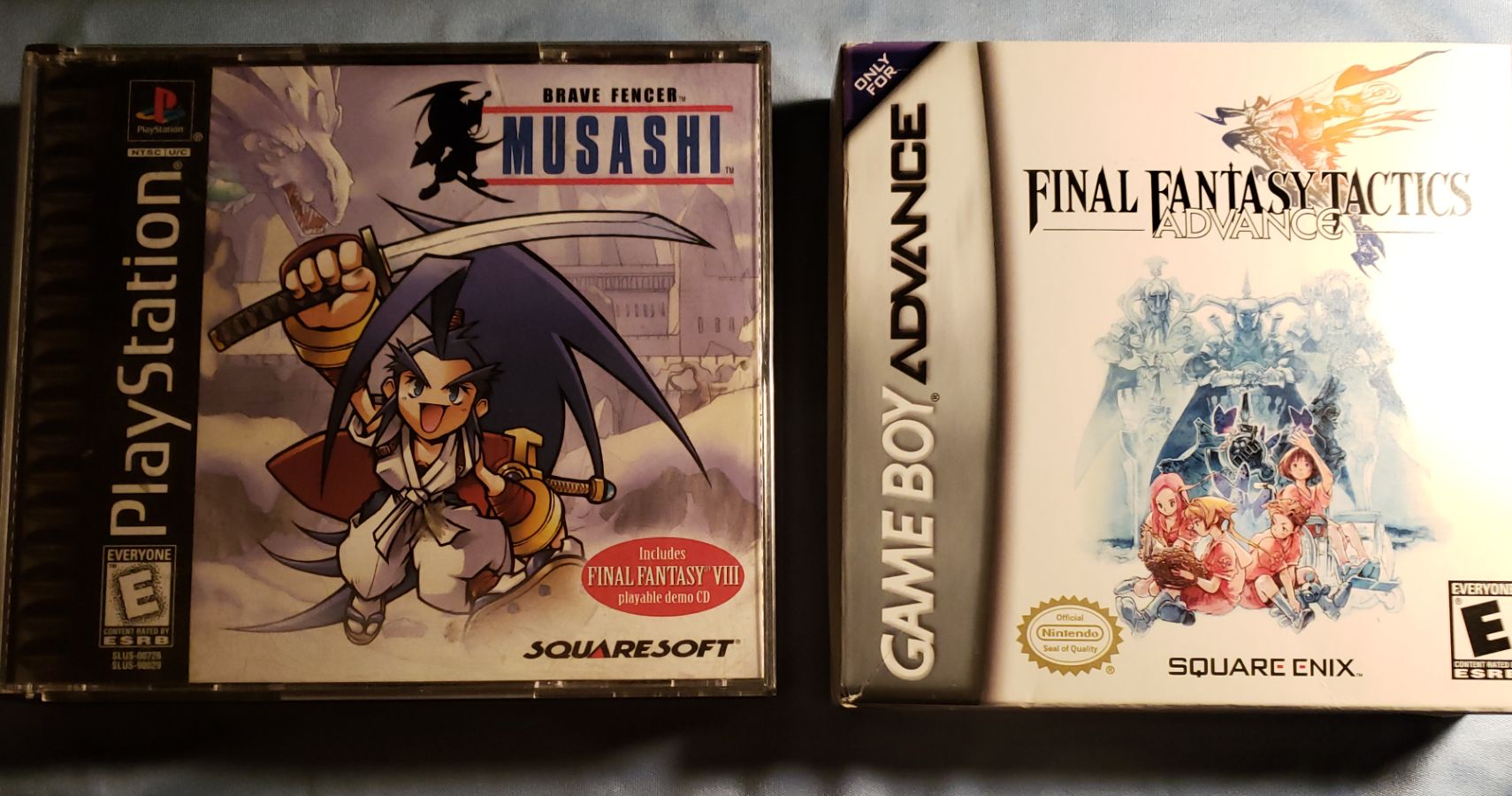 As expected, Brave Fencer Musashi and other 3D games like Crash Bandicoot 3 and Tekken 3 were virtually unplayable because of how slow they felt compared to when used on native hardware.
However, every other emulator worked perfectly, and Final Fantasy Tactics Advance felt as good as playing on the Gameboy Advance SP, providing an experience that felt as good as the original hardware, and is a great improvement from some earlier hardware produced by BittBoy.
The Most Portable Option Thanks To Its Small Size
Compared to other retro emulators, the PocketGo stands out immediately thanks to its tiny size. Measuring at 12.3cm x5.6cm x 1.4cm, a Nintendo Switch significantly dwarfs the PocketGo. As a result, this is by far the most portable option for players who want the ability to play retro games anywhere, since it can fit easily into a pocket or bag, weighing only 100 grams and staying completely out of the way.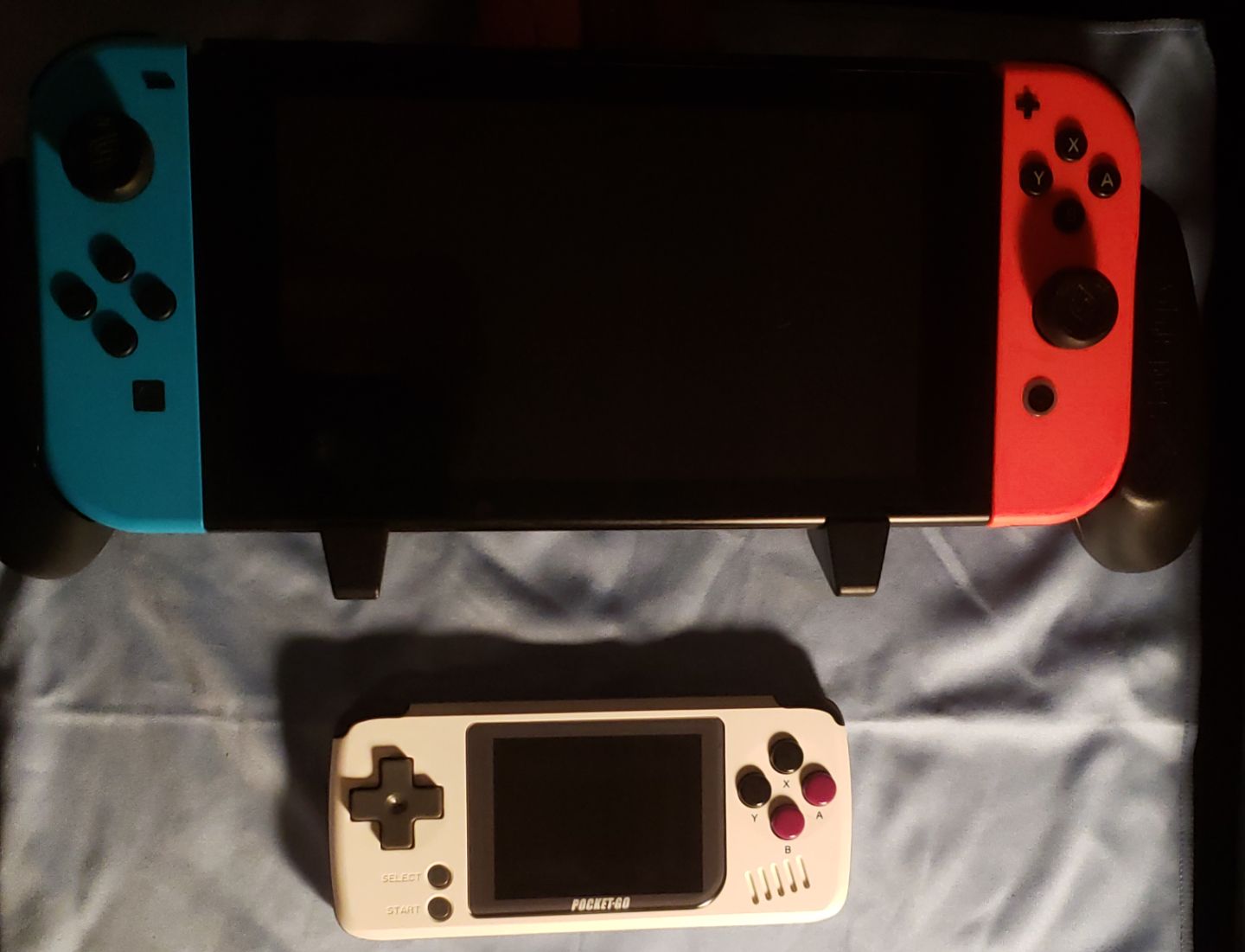 The only caveat to consider is for people who have large hands. If playing on the default Nintendo Switch console is difficult or causes hand cramps, it may be uncomfortable playing the PocketGo, but otherwise its small size is a major bonus.
With that said, the design of the D-pad is among the best on the market. This particular D-pad provides the feeling of old school stickiness found on SNES and NES controllers, and in this reviewer's opinion, is what the left Joy-Con of the Nintendo Switch should feel like. The buttons too offer a satisfying feel when used in game.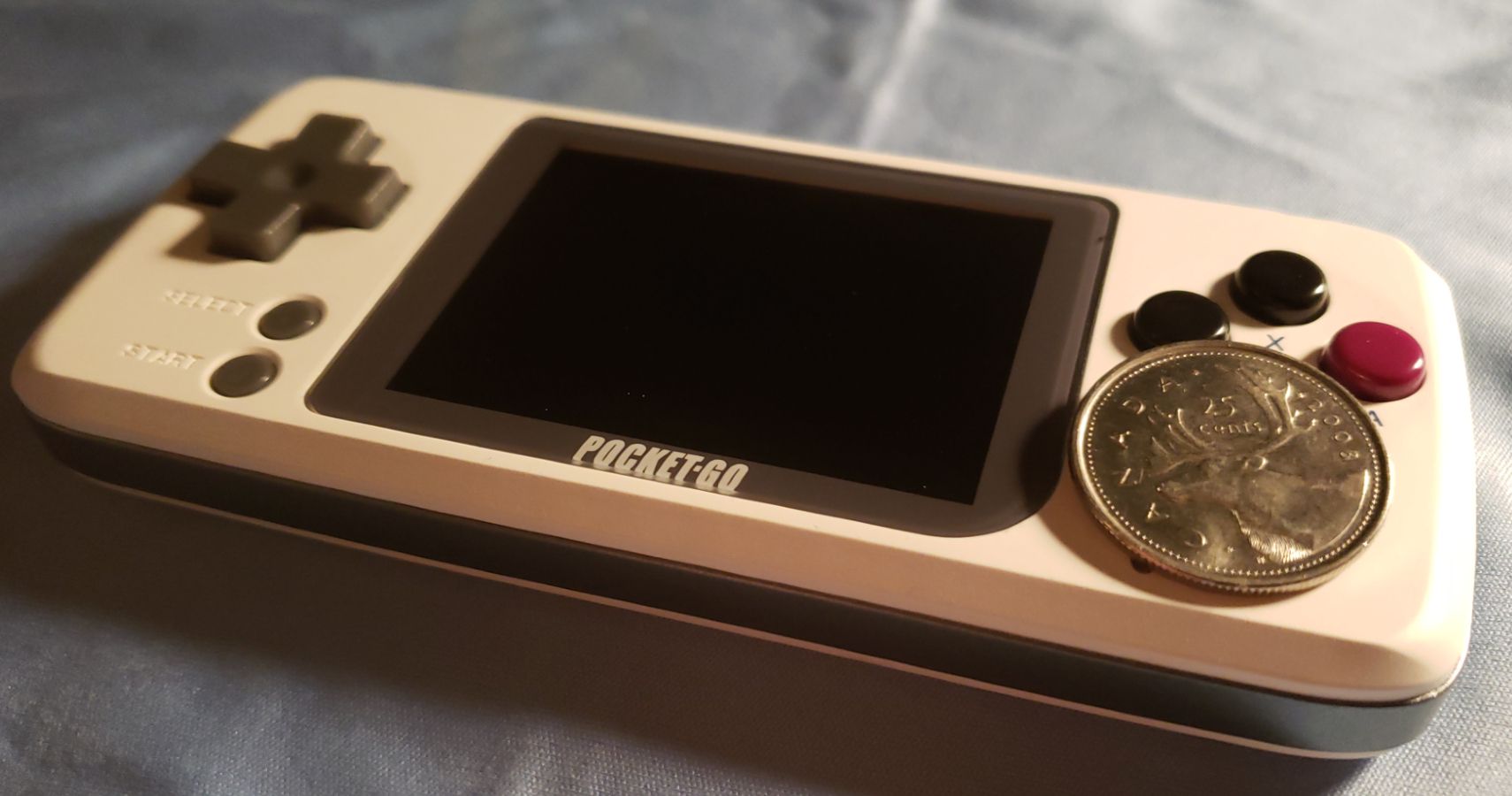 Compact Design That Does Not Sacrifice Utility
The PocketGo is not only great because of its tiny size, but for the notable effort that has gone into improving on the original design seen in the comparable BittBoy, which takes on the look and feel of a classic Gameboy console.
This newer design leans towards the Gameboy Advance, with the addition of an L and R button, which is useful for playing games that require six buttons and gives the entire handheld the feel of playing with a classic Super Nintendo Controller. The top of the console features most of the important external components, including the Micro SD slot, headphone jack, Micro USB port, A/V Out, and a Reset button. The sides of each contain a volume dial, and an On/Off Switch.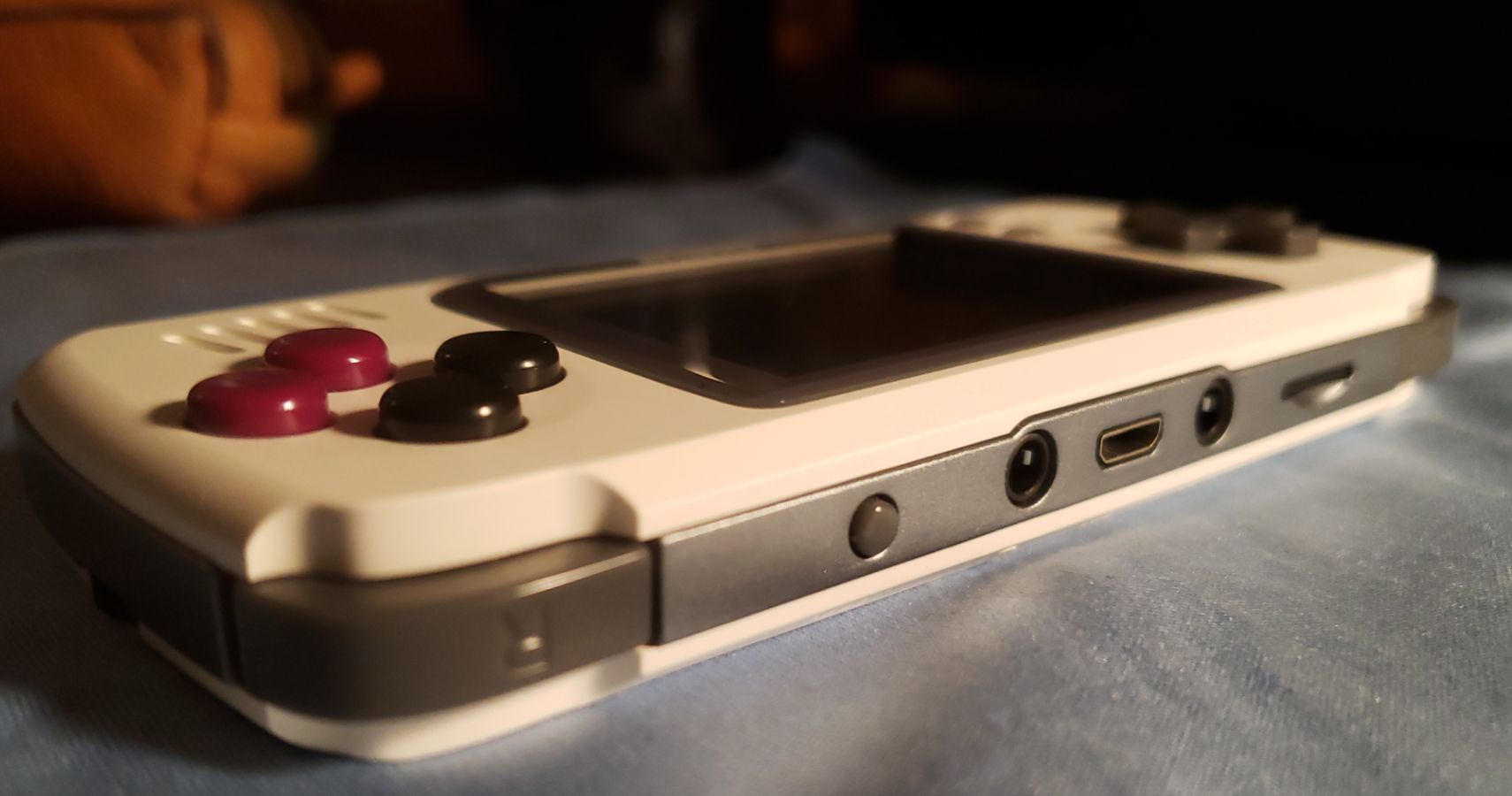 The result is a comfortable user experience with the addition of shoulder buttons with nothing sacrificed in the process. Speaking of the Micro SD card, that is where everything will be stored, and since the PocketGo will support up to a 128 gigabyte SD card, there is plenty of room to ensure that all of one's favorite games are backed up for play.
The Never-Ending Battery
A 1000mAh battery is included in the console, and on a full charge the console can go for far longer than one might first expect. We easily clocked in over six hours of continuous playtime and still found the battery to be going strong. If ever the battery needs to be replaced, doing so is a relatively simple procedure since the backplate is held in place by only four screws, which is also how one can swap out the default buttons with four more colorful ones that are included right out of the box.
A Perfect Choice For Any Retro Game Lover
The PocketGo is hands down one of the best options for handheld retro gaming emulation. It is perhaps the smallest possible emulator on the market, and the sleek, small design means that it can go anywhere and lasts far longer than we ever expected it to on a single battery charge. There are of course several other options available for emulation, but at its low price point, the PocketGo gets you the most bang for your buck, by far. One could opt for the GDP XD handheld console if they wanted more power and a larger screen, but at that point you're spending as much or more than a brand-new Nintendo Switch.
More importantly, the PocketGo represents the ongoing commitment by BittBoy to improve on their original design. This retro handheld console is not great by chance, but rather through the ongoing evolution and devotion to improve on the original design. The bottom line is that the PocketGo is sleek, inexpensive, and the perfect option for veterans of retro gaming, or a gift for a casual gamer.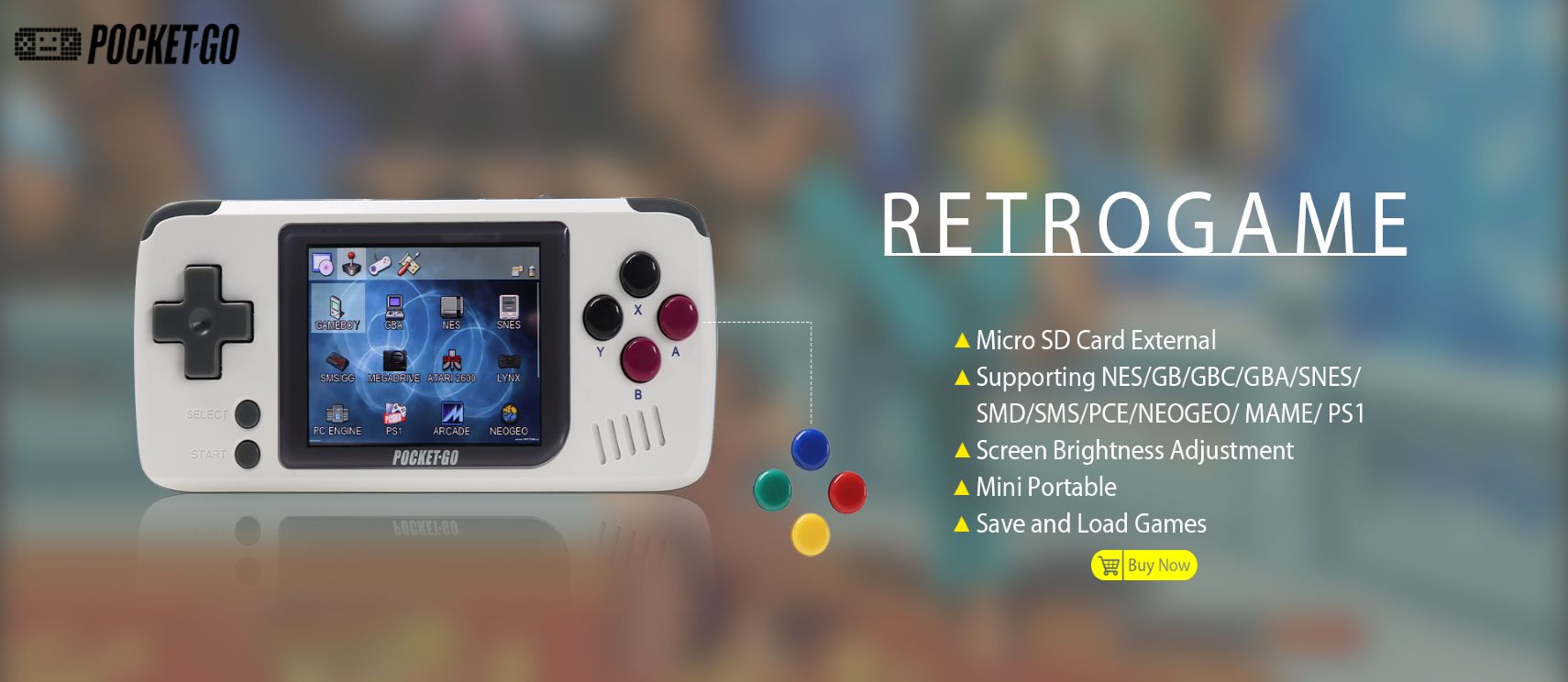 A PocketGo was provided for this review, and readers can click here to purchase one for themselves. Although we highly recommend the PocketGo, TheGamer does not receive any form of compensation for using the preceding link.
Source: Read Full Article