Bugsnax features 100 unique bugsnax to catch, each one with their own unique preferences, behaviors, and abilities. In order to catch every bugsnax, you'll need to scan each one and learn how to subdue or trap it. In some cases, however, the hardest part of catching a bugsnax is just making it show up in the first place.
In all eight zones, there are bugsnax that will only appear under certain conditions. You'll find evidence of these bugsnax even when they aren't available to capture. Scanning the peoples of candy of jelly will provide the information you need to catch the snack. In most cases, all you need to do is come back during a specific time and you'll find the bugsnax you're looking for.
There is one bugsnax, however, they will only appear when it is raining. Though it periodically rains in Snaxburg, Garden Grove, and Flavor Falls (and there are occasional sandstorms in Scorched Gorge and Sizzling Sands) there is only one bugsnax in the entire game that will only appear when it's raining: the caramel poptick.
You'll first find evidence of caramel poptick in the waterfall cave found on the back-right side of Flavor Falls. On the ground, you will find a pile of caramel goop. Scanning it will reveal that it comes from a bug that only appears when it rains.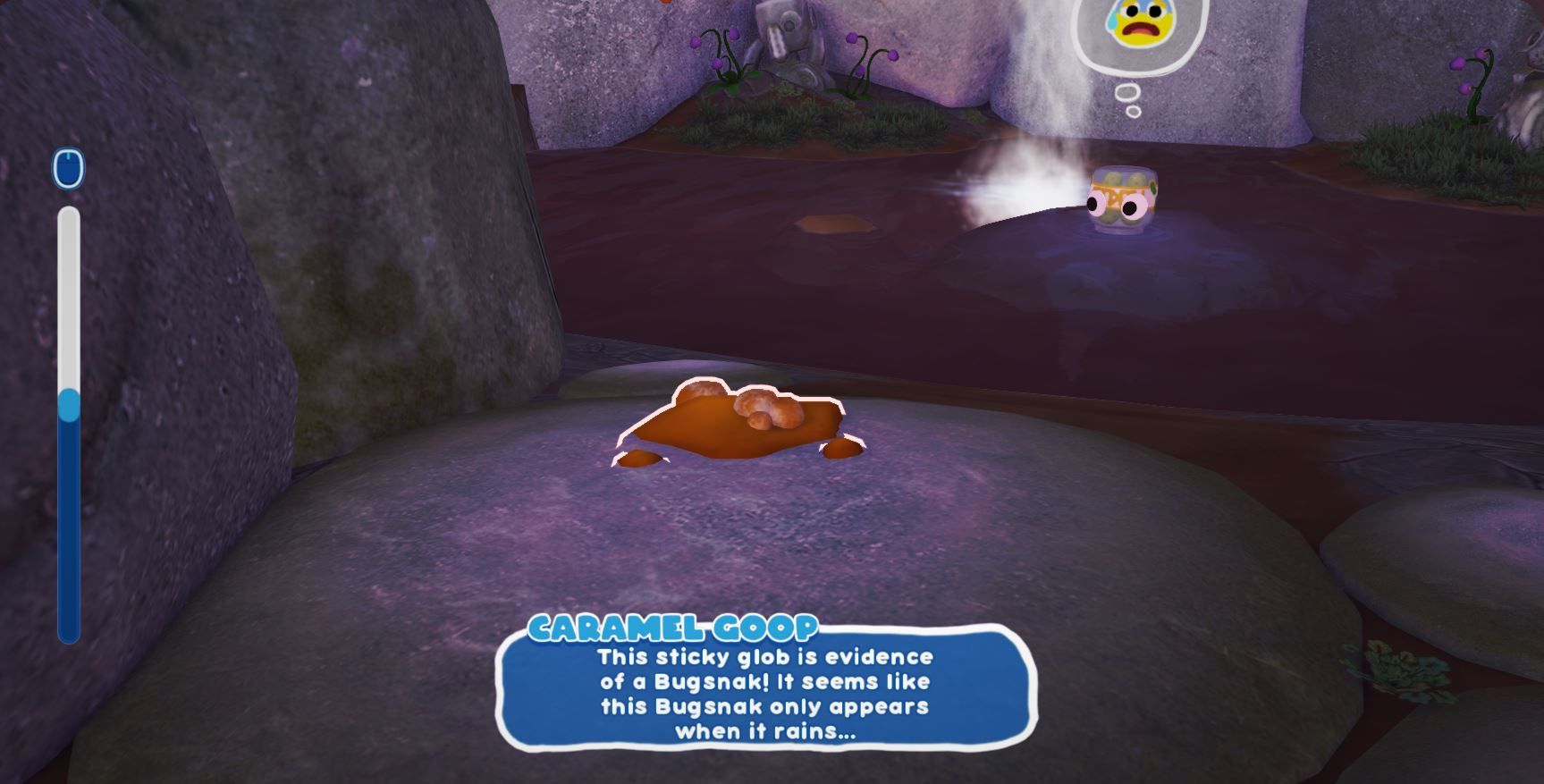 If you have other things left to do in the game, our best advice is to continue on and just wait for it to rain. As soon as you notice it's raining in Snaxburg (or if you happen to pass through either Flavor Falls or Garden Grove while it's raining) immediately stop what you're doing and rush back over to this cave to capture a caramel popcorn.
If you have nothing else to do and this is the last thing you need in order to finish your collection, well, I have some bad news: the only way to make it rain is to stand there and wait.
We've tried sleeping to reset the day over 100 times, including setting it to all different times of the day, and it's simply no use. There is no way, that I have found, to consistently make it rain.
When I finally got it to rain in Garden Grove, this is what I did:
Go to Garden Grove and sleep in Beffica's cave
Wake up at 5 AM
Head to Flavor Falls and stand outside the cave
Wait there for two in-game days
On the second 5 AM after arriving at Flavor Falls, it finally started to rain. Each day in Bugsnax is about 48 minutes, so it took just over an hour and a half for the rain to start falling. I don't think it will always take this long, and it's possible it could take longer, but this is truly the only way I could find to actually get it to rain in Flavor Falls.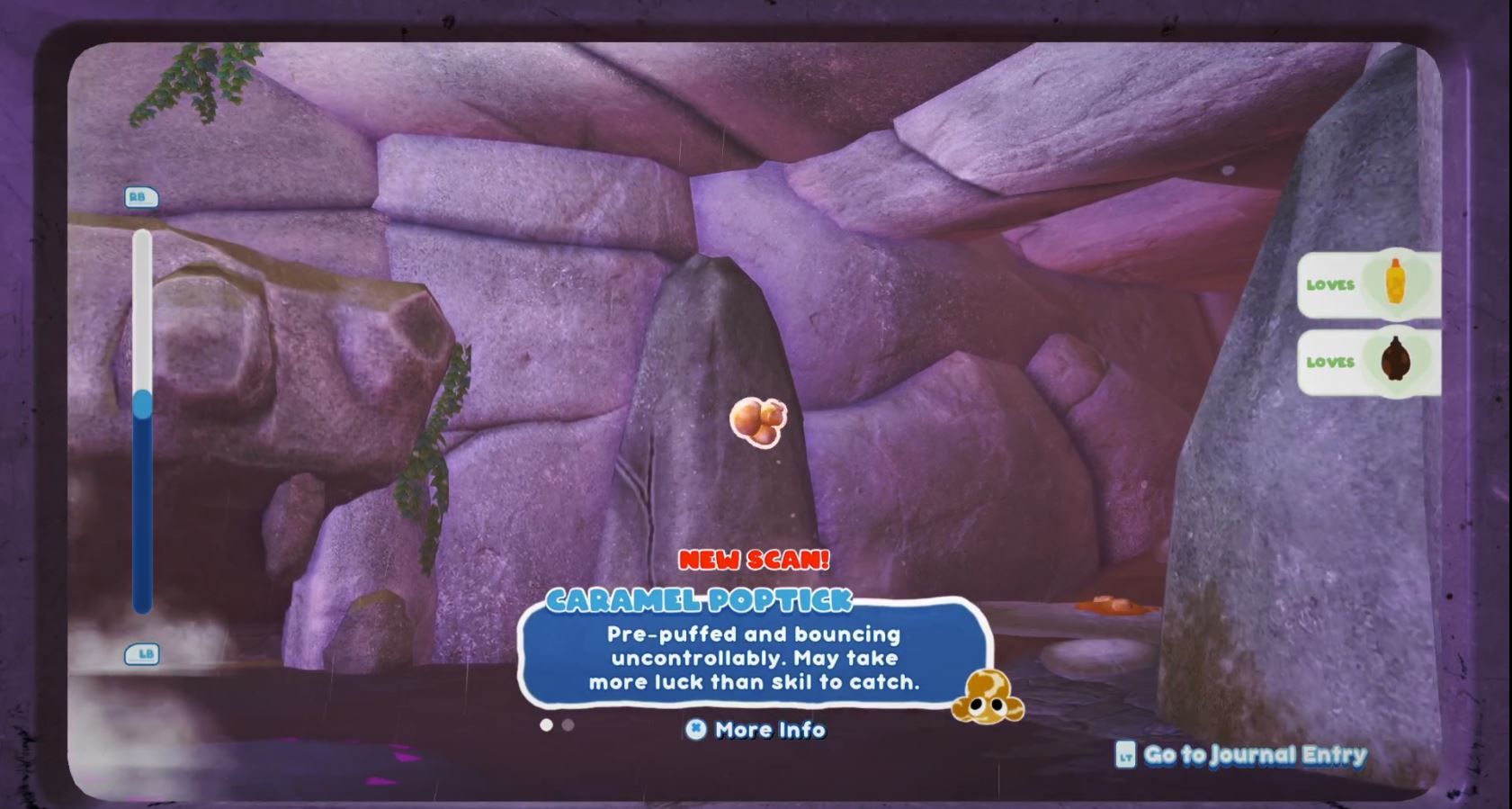 The good news is that once it does start raining, catching the caramel poptick is fairly trivial. Three of them will spawn in the cave and all you need to do is open your trap on the rock and wait for one of them to jump into it.
I'm not sure why this bugsnax is the only one that only comes out in the rain, but if you can help not waiting to do this one until last, hopefully, it will start raining and you can check this one off without having to wait around.
READ NEXT: Bugsnax: How To Catch Daddy Cakelegs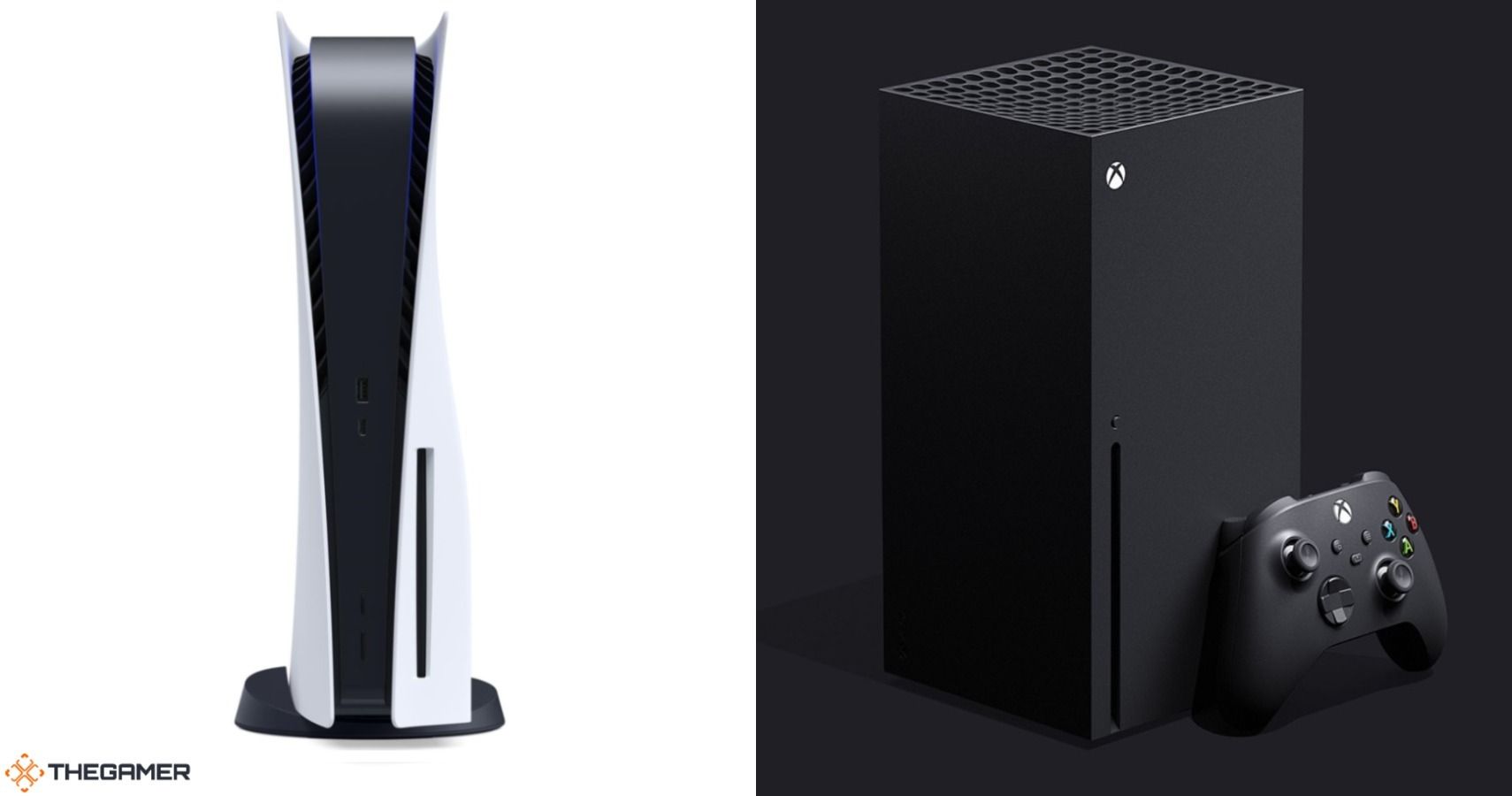 Eric Switzer is the Livestream News Editor for TheGamer as well as the lead for VR and Tech. He has written about comics and film for Bloody Disgusting and VFXwire. He is a graduate of University of Missouri – Columbia and Vancouver Film School. Eric loves board games, fan conventions, new technology, and his sweet sweet kitties Bruce and Babs. Favorite games include Destiny 2, Kingdom Hearts, Super Metroid, and Prey…but mostly Prey. His favorite Pokémon is Umbreon.
Source: Read Full Article