The long-suffering zombie action Dead Island 2 is still alive and coming to PlayStation 5 and Xbox Series X|S, skipping both PS4 and Xbox One, for better or for worse. That's according to the recent list of vacancies from Dambuster Studios, the current developers of Dead Island 2.
Originally announced in 2014, Dead Island 2 was positioned as a project for PC, PS4, and Xbox One. In 2020, fans found an indirect confirmation that the game will be coming to PlayStation 5 and Xbox Series X|S as well, as was indicated on Dambuster Studios` website. Recent intel, however, suggests the development team decided to completely scrap PS4 and Xbox One versions of the game and fully concentrate on the next-gen platforms only.
User MauroNL on Twitter drew attention to the updated list of vacancies for British Dambuster Studios. He found a hint for the reduction of listed target platforms for Dead Island 2. Also, any mentions of eighth-generation consoles have disappeared from job postings on Dambuster Studios' official website for some unknown reason. According to the new listing, the team is looking for specialists to work "on an established AAA project for next-gen consoles and PC."
While there is no direct mention of the Dead Island franchise in the "next-gen consoles and PC" job posting, mentions of the series can be found in other recent announcements. Additionally, no other projects on an acclaimed series in development at Dambuster Studios have been previously reported.
Another interesting piece of intel from MauroNL is that Dead Island 2 devs needed programmers with knowledge of DirectX 12 (or Vulkan) and DirectX Ray Tracing (DXR) hardware acceleration. Those are needed for raising the visual bar heavily on high-end platforms, using the latest rendering technologies. It is worth mentioning, Dead Island 2 utilizes Unreal Engine 4 as per the data available.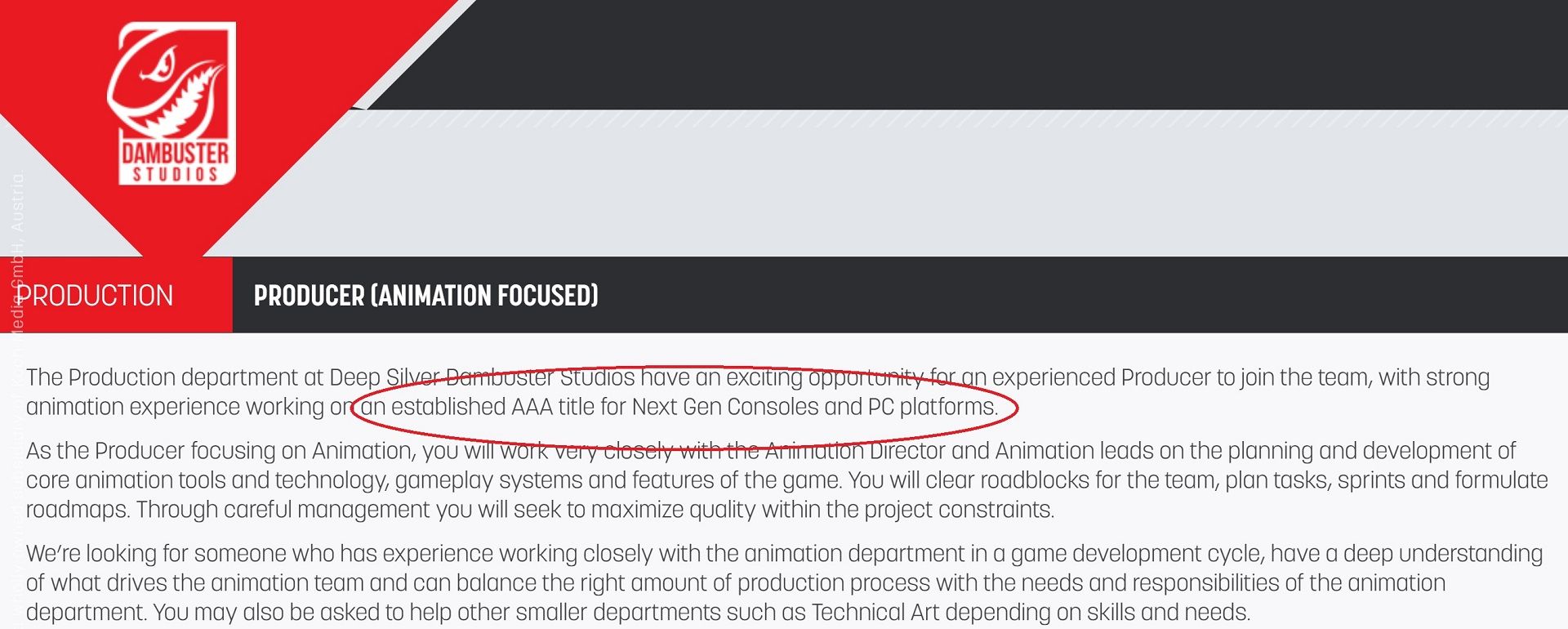 Dambuster Studios joined the project in August 2019, 5 years after Dead Island 2 was announced by Yager Development. In March 2019, publisher Deep Silver officially claimed that Sumo Digital will continue to work on the game, only to suspend the team from development several months later.
With very few updates from the developers, many fans of the original Dead Island already buried their hopes for a sequel years ago. But in December 2020, Deep Silver representatives assured the players on social media that the latest Dead Island 2 is still alive.
Source: Read Full Article