After months of waiting, you can now move on to the next stage of Destiny 2's Exodus: Preparation quest line with the release of Exodus: Evacuation and earn yourself the exotic Traveler's Chosen. There are a lot of tasks to complete here, so take our guide along to make sure you make it out alive.
We've been waiting since July to complete the Exodus quests, and now we finally can move on to the finale called Exodus: Evacuation in Destiny 2. This is a long and intricate quest, which any long time Destiny player should be comfortable with by now, and has the powerful new exotic sidearm, the Traveler's Chosen, waiting for you at the end. If you want to get your hands on this beauty of a pistol, we'll walk you through all the steps.
How To Complete The Exodus: Evacuation Quest
While this quest had already been data mined, there are still a lot of details and specifics to keep in mind when progressing this quest. While we will go over all the steps and objectives you need to complete, we won't mention anything story related, so have no fear of spoilers going forward. There are a lot of people to talk to and places to go, so get ready for a long haul.
Starting The Exodus: Evacuation Quest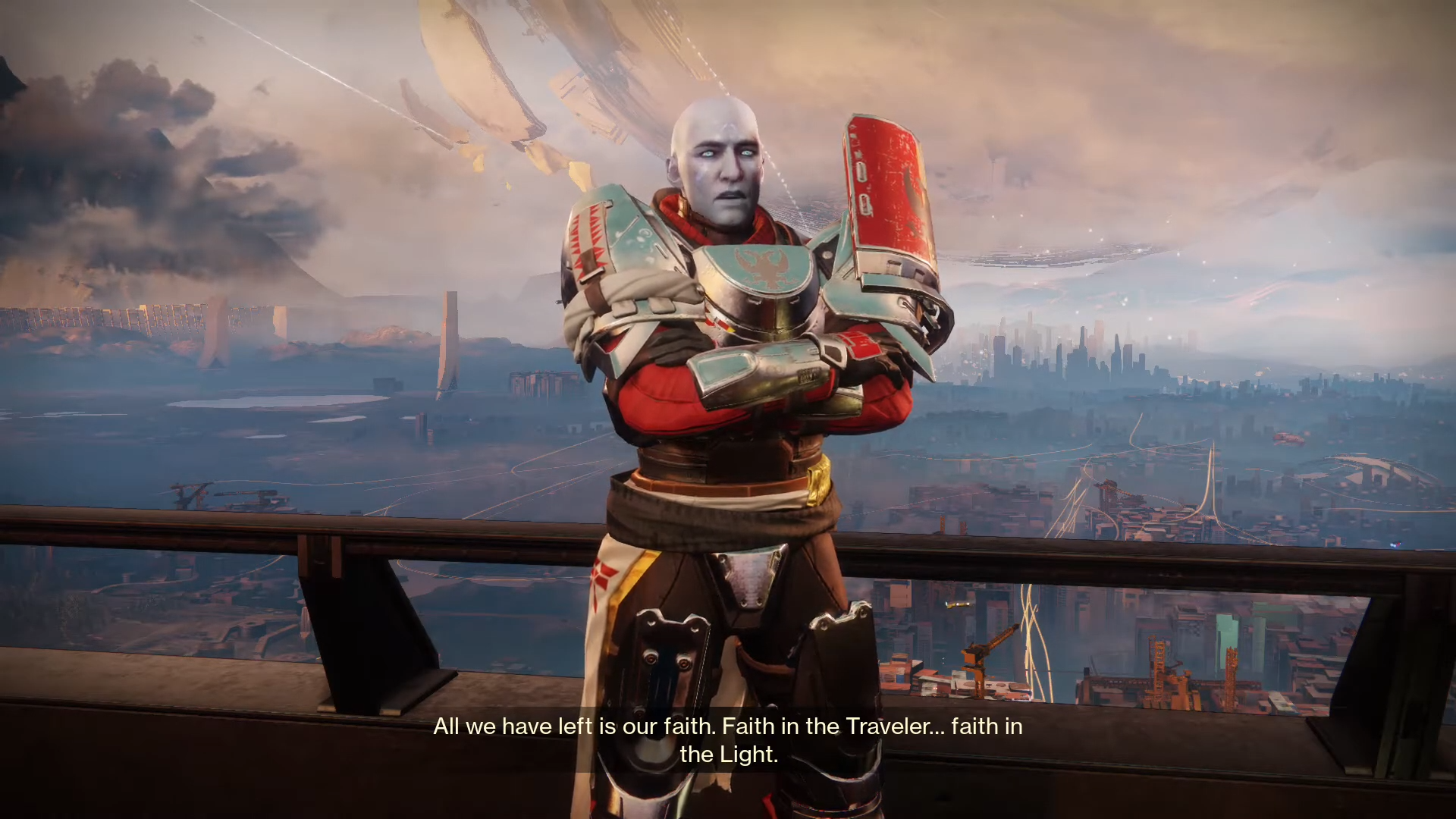 To actually begin this quest you need to start by speaking to Zavala and accept the quest. Your first task is to simply go and speak to Asher Mir on Io who has three tasks for you.
He will send you to the Sanctum of Bones lost sector on Io to collect 25 fragments from Taken mobs, kill a unique enemy, and open the final chest.
Next, you will need to go out and complete the Pyramidion Strike while collecting 40 fragments from the Vex.
You must complete the Unexpected Guests heroic adventure.
Once you have completed all of these objectives, return to Asher Mir to get a reward from Io's Nightfall Strike and then will be sent to your next destination.
Titan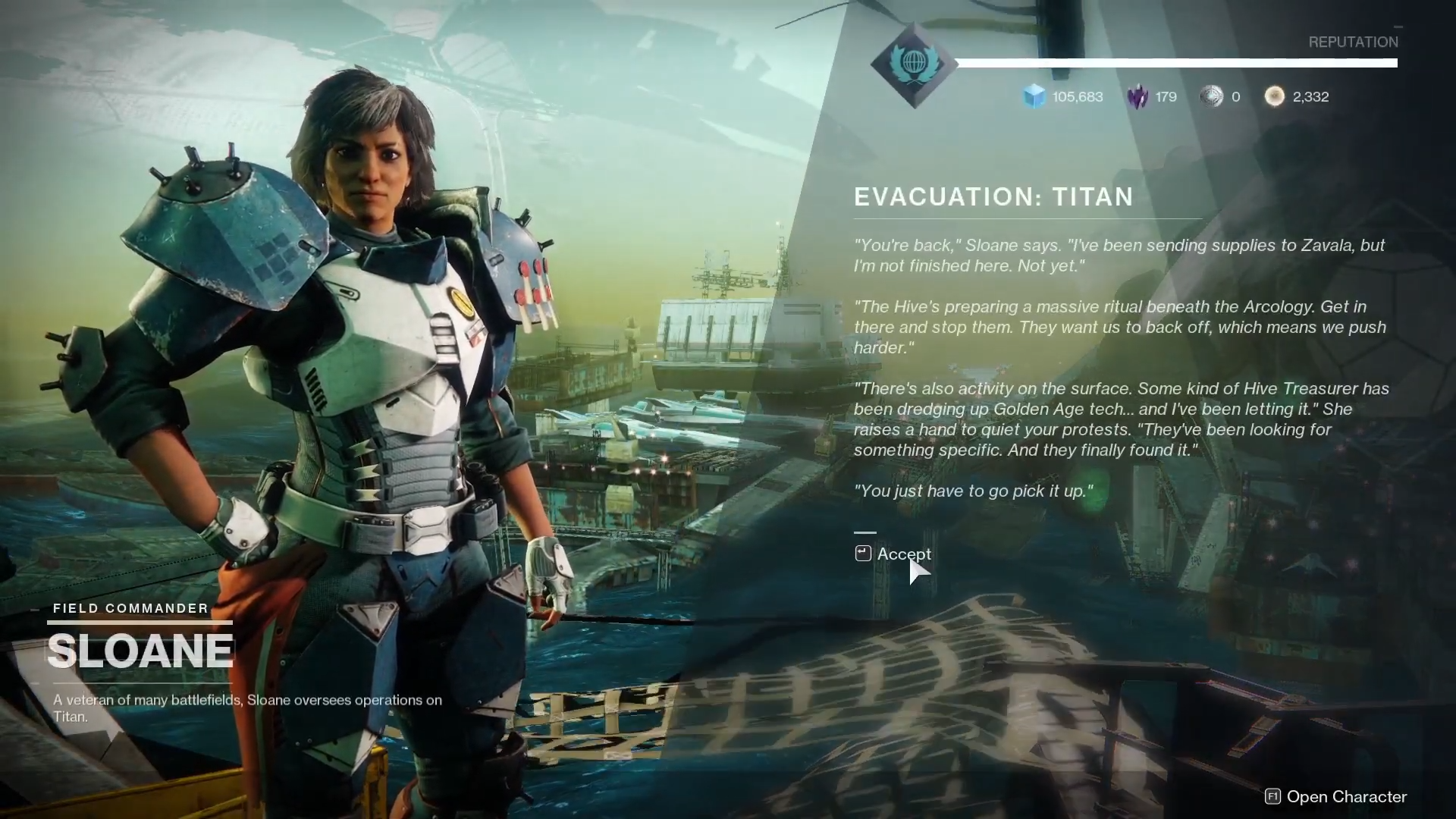 Land on Titan and speak with Sloane for another three objectives to tackle. This process should become very familiar to you by the time this quest is complete.
Go to the Methane Flush lost sector, defeat a unique enemy, and open the chest at the end.
Head to the Festering Halls and Solarium zones to open marked chests that are guarded by Hive ultras.
Finally, you need to beat the Savathun's Song strike while picking up 25 fragments from Hive ogres, wizards, and knights.
Take all this back to Sloane, get another Nightfall Strike item, and move on to the next destination.
Mercury
We're here to speak to Brother Vance who, you guessed it, has three missions for us.
Complete A Garden World strike while collecting 15 fragments from Vex minotaurs, hydras, and cyclopes.
Beat the Tree of Probabilities strike, stopping for 40 fragments dropped from the Cabal.
And simply finish the Bug in the System heroic adventure.
Turn it all in to Vance, get your item, and take off.
Mars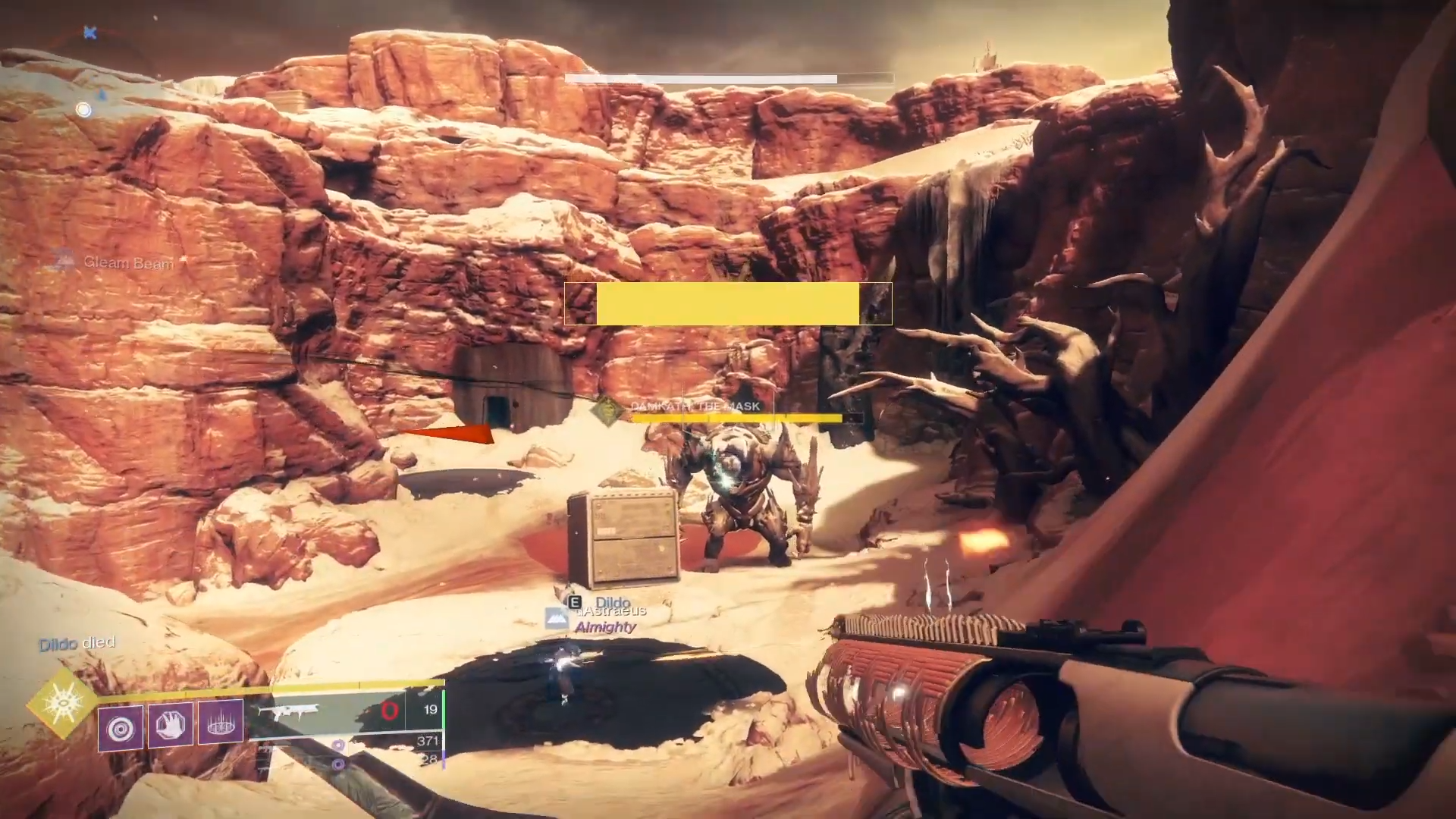 Ana Bray on Mars will be our last stop, and last time through this process. Here's what she has you do.
Investigate the Mindlab in the Rasputin zone.
Gather 5 fragments from bosses in the Escalation Protocol public activity.
Beat the Deathly Tremors heroic adventure.
Head back to Ana once more, and we're free to go back to Zavala.
The Traveler's Chosen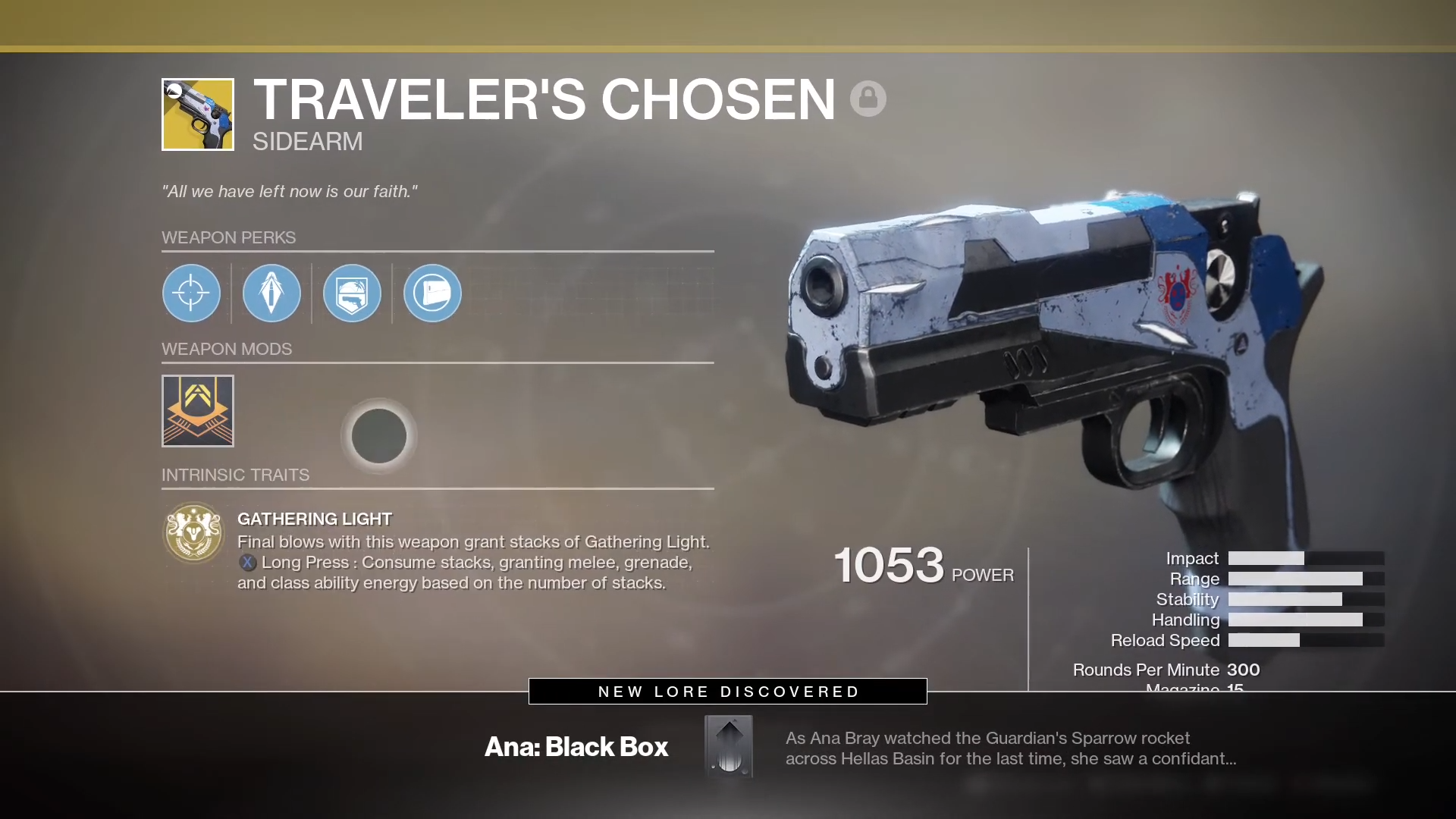 Back in the Tower, Zavala will finally hand over the exotic sidearm the Traveler's Chosen, which very well might be the final exotic add during the Season of Arrivals. Also, you will have a bunch of new lore fragments that might be pretty interesting if you're into the backstory of certain Destiny 2 characters.
Source: Read Full Article