Quick Links
How To Get Permanent Residents
Developed and Published by James Brendon, Dinkum is an immersive farming game where you're left in a big world with only one companion by your side, Fletch. The game's primary goal is evidently revealed at the start: to build a big town and bring commerce back to Fletch's dad's island.
The game is based in Australia, and features a bunch of different characters. They provide different uses, and slowly visit your world once you get your first permanent resident. The game gives you a lot of choices to design your town the way you want. Here's how to populate your town.
How To Get Permanent Residents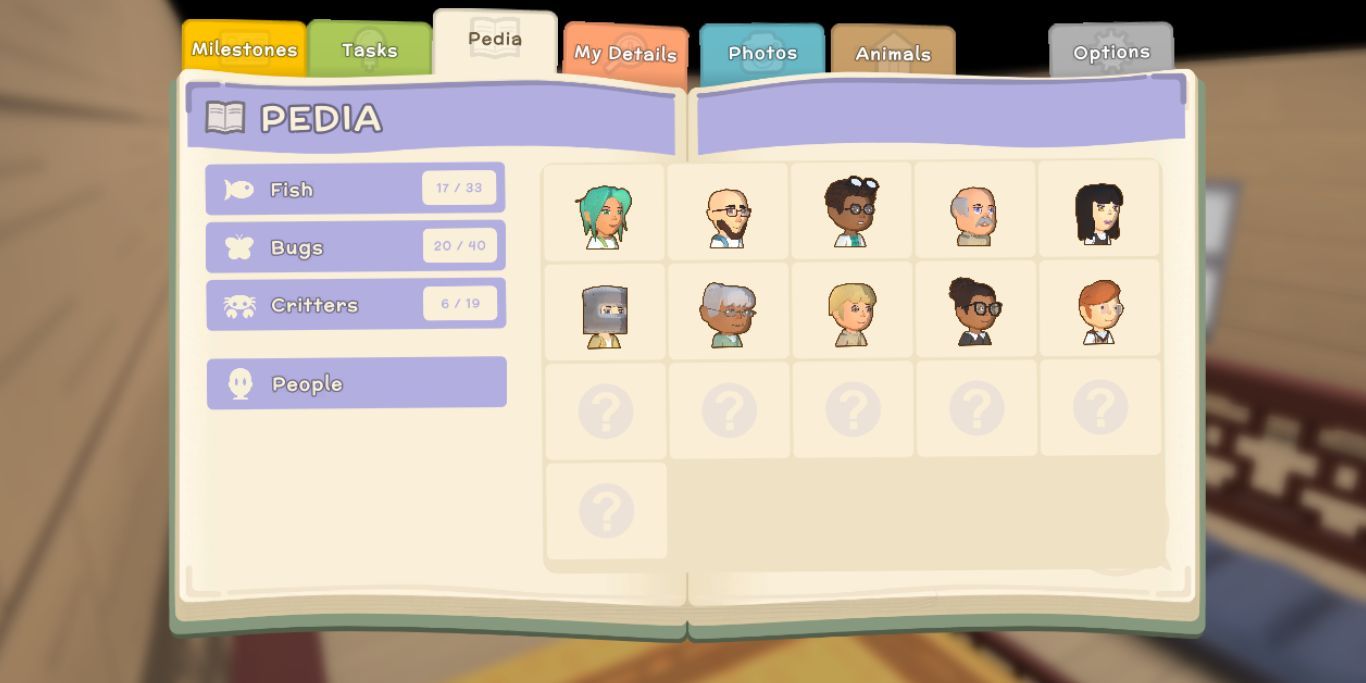 When you first start the game, Fletch will ask you to do a bunch of stuff, before telling you that John will visit the island on the second day. This is your first resident, other than Fletch, and he will take the Visitor tent that you'll build on the first day.
The first order of business is to convince John to stay on the island permanently. Lore-wise, you need to make him feel like he's going to profit by staying in your world. In terms of game mechanics, you basically need to get close to John by increasing the heart meter.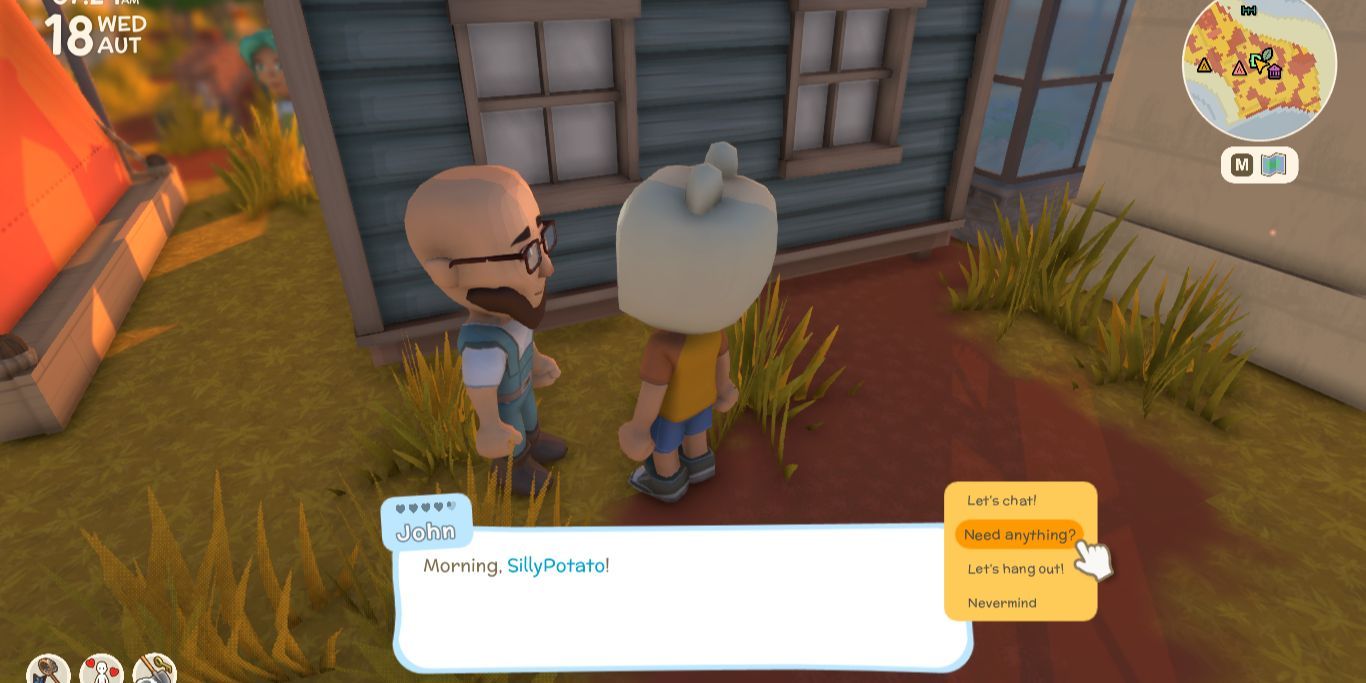 There are quite a few ways to do this. The first and the most effective is to finish his personal requests. To do this, head over to John and talk to him. Here, you'll see the option "Need anything?" or "Got a job for me?". Click on it and finish his request.
If these options are not available when you talk to him, click on the "I want to chat" or "Let's Chat" option, and you'll be able to see it there. Every time you finish a personal request, you will increase a quarter of one heart on the heart meter. The requests provided by the NPCs can be as follows:
They'll have a spare set of clothing that they don't require anymore. They'll ask you to buy it off them for a certain price. These can be sold back to John if you don't have any other use for them.
They'll ask you to catch a certain bug or a fish. This will be followed by them telling you where you can find the required item, and the time, if necessary. Find the required item and give it to the NPC.
They'll be hungry and ask for something to eat. While this request sounds fairly simple, it has its own complications. Every NPC has their own choice of food, and if you give them another type of food, they'll simply reject it, and you'll not get the heart.
They will simply ask you to give some extra furniture if you have any lying around. Just grab the furniture and hand it over to them to finish the request.
Before accepting a personal quest, make sure you can finish it in time. If the request isn't finished by the end of the same day, you actually lose some heart in the heart meter. This rule stays even if you accept a quest late at night.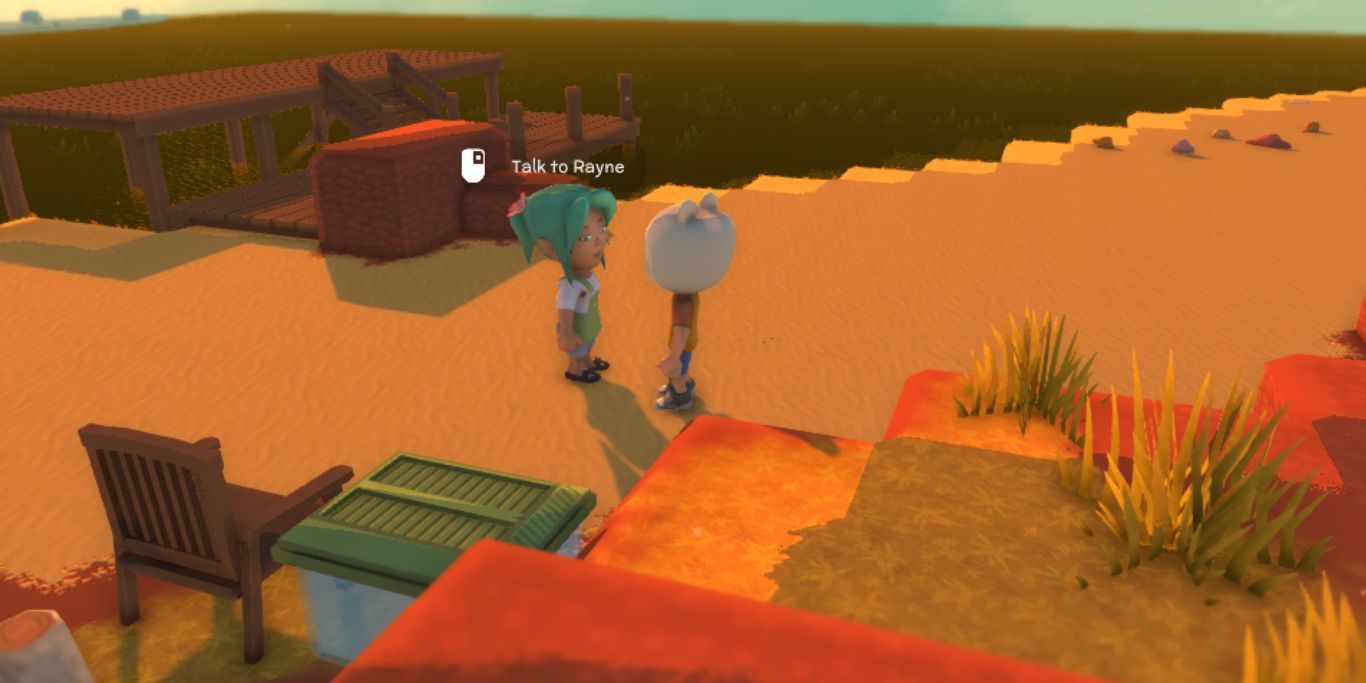 Other than that, you also get a bit of heart by simply talking to the NPC. When an NPC visits your island, you can spend money in their tent to increase their heart meter. Once they're permanent residents, you can finish the requests posted by them on the Bulletin Board to further increase it.
Every NPC requires a different heart meter to accept staying at your island. Usually, this is between half a heart to two hearts. On reaching two hearts, you also unlock the option to hang out with them. This unlocks a day after you reach the two hearts.
Once they agree to be a permanent resident, you can head over to Fletch and start the deed to make their permanent building wherever you want. Simply put in the material, and they will be there after two days.
To hang out with a character, you can simply talk to them and ask them for the same. The character will let you know the day and time they're free to spend time with you.
All Residents In Dinkum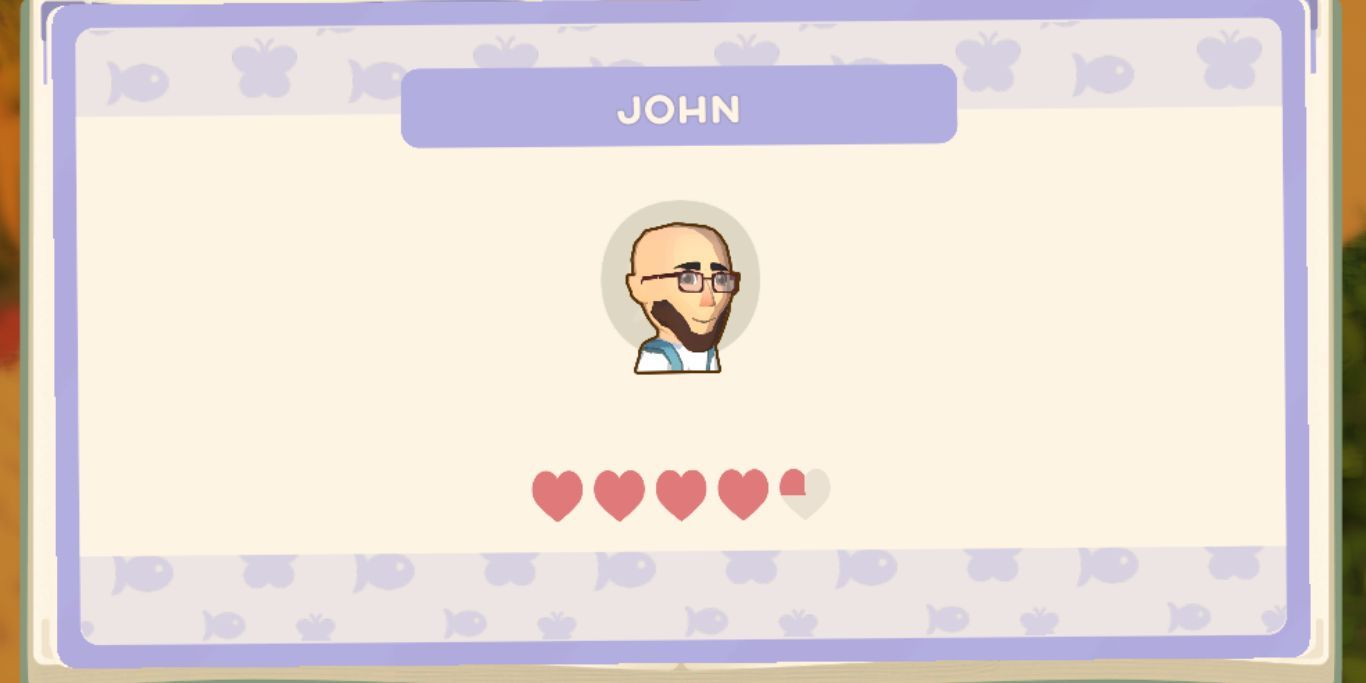 You can head over to the journal and check out the People section in the Pedia tab, to look at the hearts of all the NPCs you've discovered and interacted with at least once. Currently, there are 16 slots for town members in the journal, but there are only 11 of them in the game at the moment.
Here's a little explanation of each of their uses:
| Town Member Name | Purpose |
| --- | --- |
| John | The person you will go to if you want to sell items, or buy important equipment to help you in the open world. There is hardly anything this guy doesn't buy. |
| Rayne | The resident gardener of Dinkum. She will provide you with everything you need to start farming, ranging from crops to the watering can. |
| Fletch | Your companion from the beginning, she will let you buy licenses, start a new deed, and provide you with many useful materials at the start. |
| Theodore | Runs the museum and accepts donations for various different species that you can catch in the wild across different seasons and times. He gives you 100 tickets for each donation. |
| Ted Selly | Found randomly in the world on rainy days, and does not visit the island in normal tents. You can buy various expensive equipment from him. |
| Franklyn | The scientist of Dinkum. Give him Shiny Disks in exchange for a lot of Dinks. He also learns new items that you can commission him for as you provide him with disks. |
| Melvin | Simply head over to this guy if you want to buy some luxurious furniture for your beautiful home, or to give it to another NPC for request completion. |
| Clover | The fashionista who will give you a ton of choices for clothes that you can buy and wear, making your character look a lot better. |
| Irwin | The perfect person to hit up if you want to get a pet animal. In the beginning, he starts by providing you with a baby chook and everything you need to grow it. |
| Sally | Need a haircut? Sally is the girl for you. All she asks you to sit on the chair and select the hairstyle you like. This will cost you a few Dinks, of course. |
| Milburn | He controls the bank and doesn't visit your island like other members. You need to unlock the Bank deed and make the bank for him to arrive. |
Most of the members unlock even more items as you progress in their heart meter and make them permanent residents. So, you'd want to focus on everyone's meter until you get all five hearts. For example, John will sell better items in his shop as you progress hearts and unlock new deeds.
Sometimes, the members will also give you books to keep a track of your world. For example, Rayne gives you a book that you can use to check how many days will it take for a crop, or a tree, to mature. But, you need to reach the required heart meter for this.
Furthermore, when you reach the requirements to hang out with one of the members, just wait for the correct time to do it. During the hang-out, they will follow you around and switch equipment as you do it. For example, the member will pull out a weapon when you pull out yours, and will actually aid you in battle.
Unfortunately, the towwn members don't fish or catch bugs with you. When you do that, they will simply clap for you and make a cute face. So, if you have a liking for any particular character, you can hang out with them all you want.
Source: Read Full Article