Get ready to steal some of America's greatest treasures…again! Disney+ has announced an upcoming series based on the National Treasure franchise. This comes after rumors last year that suggested a show was in the works over at the streaming service.
According to Deadline, Disney+ has greenlit 10 episodes of a National Treasure series that will "explore the timely issues of identity, community, historical authorship, and patriotism, as told from the point of view of Jess Morales." Morales will be the new Latina lead of the show and is described as a twenty-year-old DREAMer who sets off on the adventure of a lifetime to uncover her mysterious family history and to recover lost treasure. She will be joined by a group of friends, though no casting has been revealed yet.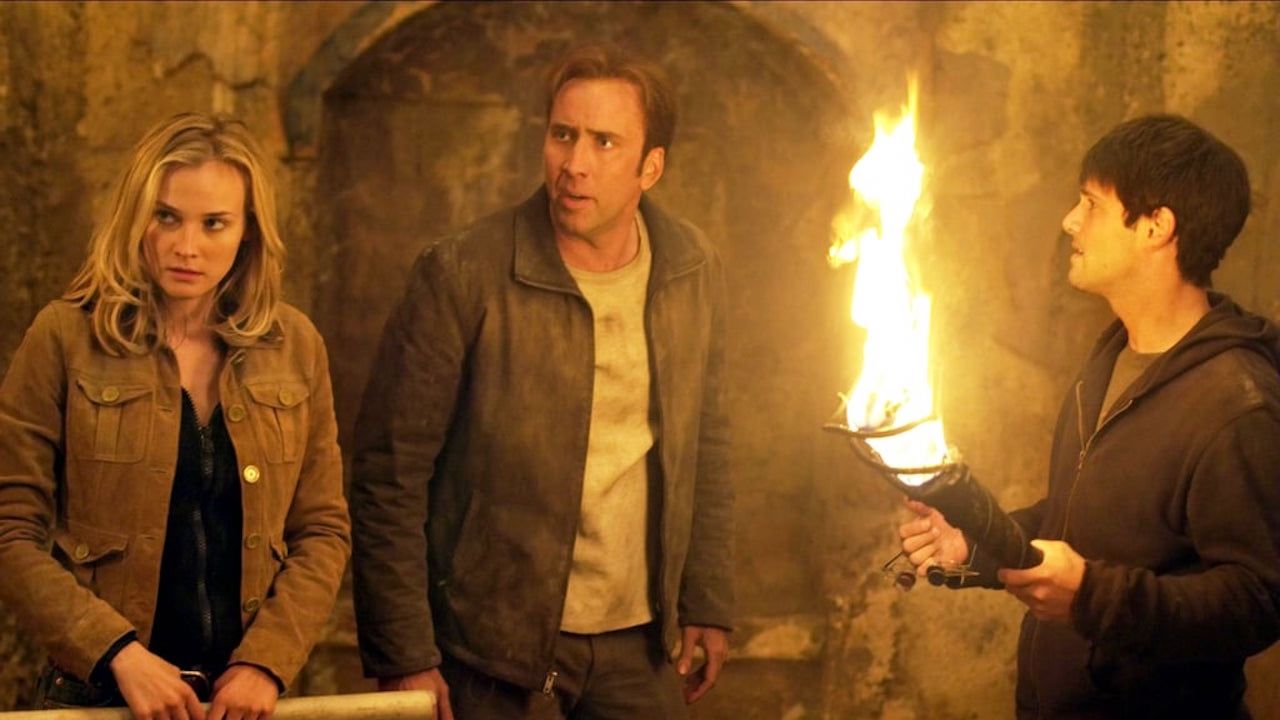 The new series will reunite Jerry Bruckheimer, producer of the National Treasure franchise, and original writers Marianne and Cormac Wibberley. Other writers from the original films are expected to join the production as it begins. Bruckheimer's involvement comes as no surprise as he told Collider last year that a project based on the franchise was in the works. Meanwhile, the Wibberley writing duo has worked closely with Bruckheimer on several films and projects, including G-Force.
The original two-film series starred Nicolas Cage as historian Benjamin Franklin Gates as he hunted down treasures hidden throughout America. While Cage will make no appearance in this series, the long-awaited third entry in the film series is said to still be in development. Last year, Chris Bremner, the writer behind the film Bad Boys for Life, was tapped to write the script for the follow-up that was rumored to focus on the search for the lost city of Atlantis.
While it will be nice to see a refreshing take on a classic premise, Nicolas Cage was a large part of what made those movies fun to watch. His unapologetically goofiness blended well with the necessary action of those films and he came off as a believable hero doing unbelievable feats. Perhaps Cage can make a cameo in the new series, if just as a mentor there to hand the torch over to this new generation of historians and treasure hunters.
Source: Read Full Article