When Netflix reversed its renewal of GLOW and canceled its fourth and final season, I made a promise to myself that I wouldn't get invested in any more Netflix shows until they were done. Even though its story was cut short, GLOW was one of the lucky ones. Netflix is notorious for canceling shows after one season seemingly regardless of how popular or successful they are. Last month I broke my own rule and binged the first season of Archive 81, only to immediately get reminded why I stopped doing that. Last week, Netflix canceled Archive 81, leaving us to dangle on its cliffhanger ending forever. I know it's kind of cringe to complain about a show getting canceled, but it's happened so many times that I have to ask: why do you do this to us Netflix?
Decider keeps a running list of all the canceled Netflix shows, starting with its first original series from 2014, Hemlock Grove. That list has grown to 74, which is a little more than 10 shows per year. Among those 74 canceled shows, more than half of them were canceled after one season. 43 shows never got a second season, 18 never got a third, eight made it three before they ended, and two shows were canceled after their fourth season, The Chilling Adventures of Sabrina and The Greenhouse Academy.
Among those canceled in their infancy include well-reviewed and popular shows like The Dark Crystal: Age of Resistance, The Get Down, The OA, Tuca & Bertie, Sense8, American Vandal, Altered Carbon, Santa Clarita Diet, and Bloodline. This list doesn't include all of the shows that Netflix has deferred renewing like Paul Rudd's Living With Yourself, which is fairly common on the platform.
Network TV shows begin and end at a similar rate, but because Netflix doesn't run pilots, but rather full seasons, it contributes to the feeling that the streaming service is always canceling our favorite shows. If series like The Get Down or The OA had been canceled after a few episodes as commonly happens on network TV, they wouldn't have had the chance to develop small but passionate audiences.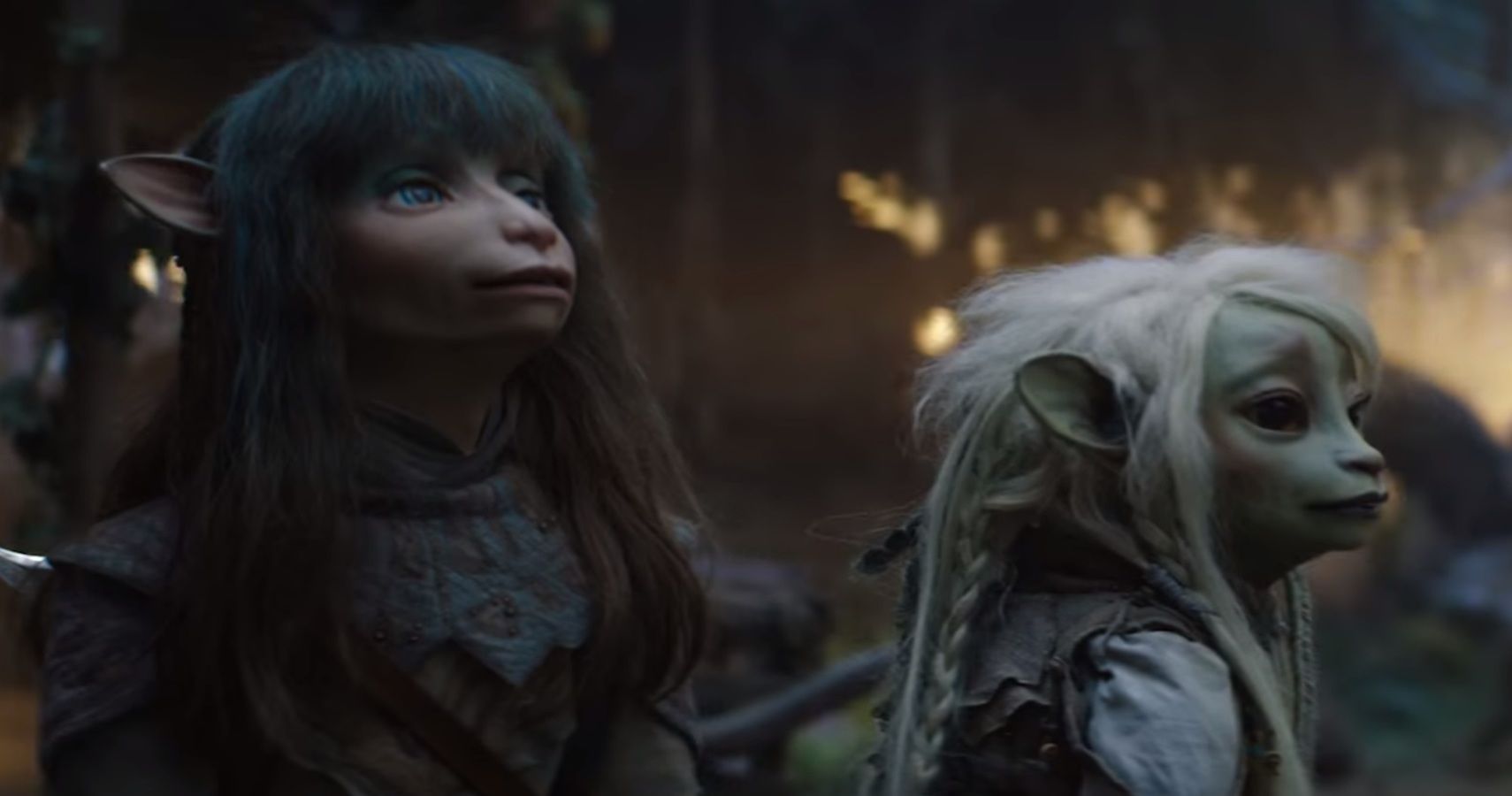 Wired has a great article that gets deeper into the business philosophy behind Netflix's decisions about which shows to cancel and which ones to renew. Unlike network TV, which uses all kinds of metrics to decide whether or not to renew a show including demographics, time slots, production costs, and broader programing initiatives, Netflix bases its decisions almost entirely on viewership. Specifically, 28-day viewership, or the number of people who watch an entire season within a month. This is why a show like Archive 81, which hit #1 on the platform in its first week, can still get canceled. Additionally, renewed shows command higher budgets and salaries than new shows, so Netflix is financially incentivized to cancel shows and commission new ones rather than renew shows it believes are underperforming.
All of that may sound reasonable from a business sense, but it neglects to account for the emotional cost of canceling so many shows in the middle of their runs. Netflix's model has created resentment among subscribers that, like me, don't want to get invested into anything that likely won't get renewed, even if it's a good show that lots of people like. If we're all collectively waiting to see if a show will survive before we watch it, then the shows won't get enough views to get renewed anyway. It feels like a hopeless cycle where only the biggest, most successful shows survive, in anything even a slightly niche is doomed to fail no matter how invested its audience is.
And so I ask the question, why do you do this to us Netflix? Clearly your customers are dissatisfied, and you're leaving your filmmakers creatively unfulfilled by prematurely ending their stories. Why are you so dedicated to this model that's contributing to a poor reputation? Is the suffering the point? Is there a pain demon in charge of Netflix that feasts on the tears of Altered Carbon fans? I don't get it, but I'm swearing of Netflix shows once again. Justice for Archive 81. Justice for GLOW.
Source: Read Full Article