A video recently uploaded by Frontier Developments shows off the new Exo-biology feature coming to Elite Dangerous: Odyssey. Basically, it involves a whole lotta space plants which can prove quite profitable.
The upcoming Odyssey expansion for the space flight simulator Elite Dangerous will let you touch down on planets, hop out of your spacecraft, and have a little up-close-and-personal gander at what sorts of lifeforms are populating the place.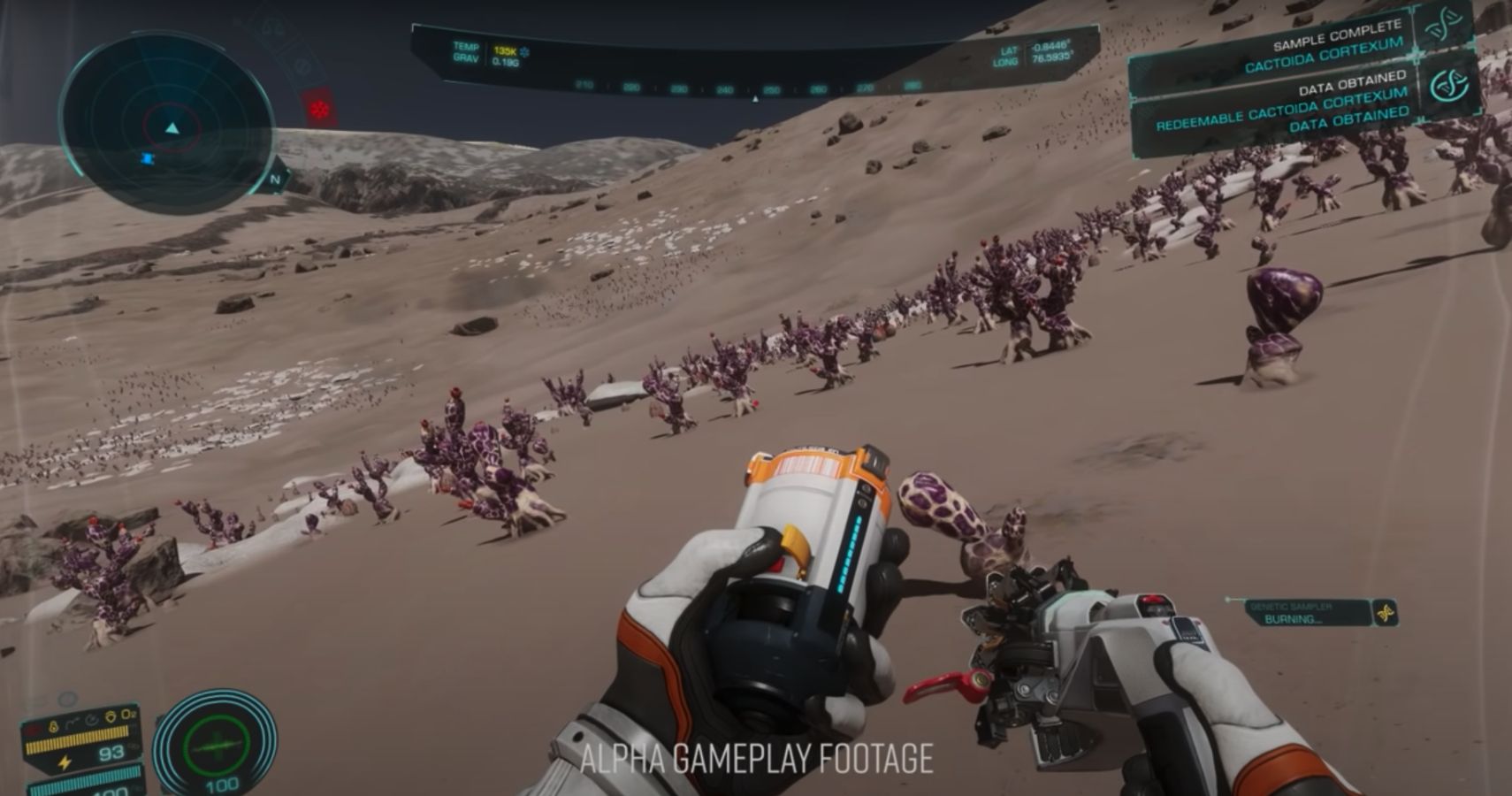 In anticipation of this feature, Frontier has performed major overhauls to the Elite Dangerous planetary systems and has apparently quadrupled the amount of space vegetation species available. "For the first time, you'll be able to sample any vegetation you might encounter," the developers explain.
Furthermore, these "Exo-biological" specimens can be scanned by a Genetic Sampler device in order to generate biodata about them. After collecting three samples of the same species (making sure they're spread out wide enough to get a good idea about its diversity), your biodata can then be sold at Vista Genomics. If you're the first Commander to log the data about that specific plant species, you'll receive a special bonus too.
Before touching down on a planet, you'll also be able to use the newly-enhanced Detailed Surface Scanner from your ship to identify spots where organic life is most abundant.
While Odyssey is set to release on PC some time in Spring 2021 (with Xbox and PlayStation releases scheduled for Fall), the Exo-biology feature can already be explored in the game's alpha version. This version has just entered its third phase of testing, and the developers are planning on releasing the stable version upon completion of the fourth testing phase.
"Explore distant worlds on foot and expand the frontier of known space," reads the game's description."Be the first to step out onto countless unique planets as you discover land untouched since time began. Elite Dangerous: Odyssey invites you to become a true pioneer."
Source: Read Full Article