Humble Bundle has teamed up with Games Workshop and the Black Library to bring together some of their favorite audiobooks from the Warhammer universe and raise money for the EveryLibrary Institute.
Games Workshop is a UK based tabletop studio famous for its popular war game series Warhammer Age of Sigmar and Warhammer 40,000. These long-established franchises have a wealth of lore available, much of which has been novelized and released through its fiction arm, the Black Library. Humble Bundle is known for its charity fundraising bundles of curated titles and sold on a pay what you wish basis, often starting as low as $1. Each bundle features several price tiers with additional titles available depending on the amount donated. This month's charity is the EveryLibrary Institute, a non-profit organization dedicated to ensuring that librarians have the resources they need to serve their communities.
As per the norm, all titles are DRM free downloads compatible with any device capable of playing MP3s. Horror fans will be pleased to hear that the $1 tier features titles from the Warhammer Horror line. This includes stories from the former Warhammer Fantasy Worlds, Warhammer Age of Sigmar, and Warhammer 40,000. Listeners can experience Drachenfels by Newman, the original novel that sparked the Warhammer Horror series, while the audio drama Perdition's Flame brings a cinematic flair to the table, taking listeners on a multi-cast affair set within the time of the turbulent Dark Millenium.
Past the entry tier, we see a host of audiobooks from Age of Sigmar and 40,000. Newcomers looking to immerse themselves in Age of Sigmar lore will find no better starting point than Sacrosanct & Other Stories. Warhammer 40,000 fans can learn about the origins of the Imperium with Valdor: Birth of the Imperium. The first novel of the critically acclaimed Eisenhorn Trilogy, Xenos follows Inquisitor Gregor Eisenhorn as he follows the trail of criminal Murdin Eyclone, uncovering a demonic cabal searching for an ancient tome known as the Nectroteuch along the way.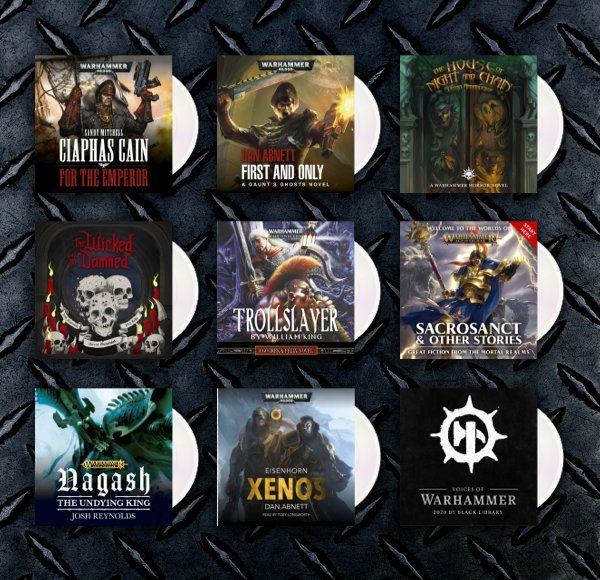 The Humble Bundle Audiobook Bundle: The Voices Of Warhammer is great value for listeners old and new, with 22 titles spanning the width and breadth of the Warhammer Universe. As always, it's worth checking if you already own any of the bundle's titles – especially if you have been taking advantage of previous bundles or Audible's recent Warhammer daily deals. For more information on this bundle, visit the Humble Bundle Voices of Warhammer page. The campaign ends on November 11.
NEXT: RPG Cinematic Turns Your Worldbuilding Ideas Into 3D Cut Scenes
Source: Read Full Article