Titles like Call of Duty: Black Ops and Resident Evil have benefited from encounters with the undead – so it only seems natural to drop them into more shooters. Now, thanks to one modder's work, you can wipe out waves zombie-like Flood in Halo 3.
There is a fair amount of new Halo content flooding into the franchise while we wait for Halo Infinite. 343 Industries has been keeping Halo: The Master Chief Collection fresh for fans by recently adding a new Halo 3 map to Season 6. The Waterfall map features the location from the cancelled free-to-play game Halo Online, which marks the game's first new map in over ten years. Brand-new challenges and rewards were also added to Season 6, but one modder decided that Halo 3 also needed the threat of hostile corpses.
Halo 3: Zombies is an official Nexus Mods addition by CrispyMods, which brings "the classic zombie survival experience to Halo". With each new round, hordes of zombies are deployed by the ever-growing Flood, and it will come down to your skills as a supersoldier to see how long you'll last. Zombies mode presents a points system where guns and other perks will be on offer to purchase, and the walking dead may also drop special power-ups from time to time as well. With any addition of zombies, the atmosphere immediately changes, and the mod's gameplay cranks up the fear factor when zombie screams fill the night.
Zombies mode boasts full co-op support allowing up to three players to unite against the Flood, where points should be shared to your team's advantage. Friends will also be able to use the mod's revive system to help teammates get back on their feet if a chomper got too close, but a Revive Ready pack will also be given to you if you're brave enough to go it alone. The mod's best weapons will come courtesy of Mystery Boxes, otherwise Wall guns will also be available.
While horror lends one of its classic enemy ideas to Halo 3, the game, in return, has given a secret to CD Projekt Red's Cyberpunk 2077. Behind one of the forbidden doors in Lizzie's Bar, a Halo 3 choir can be found, which is just one of the meme-worthy fan creations to spawn from the action-RPG.
Next: Halo: The Master Chief Collection Is Genuinely Incredible For Old-School Players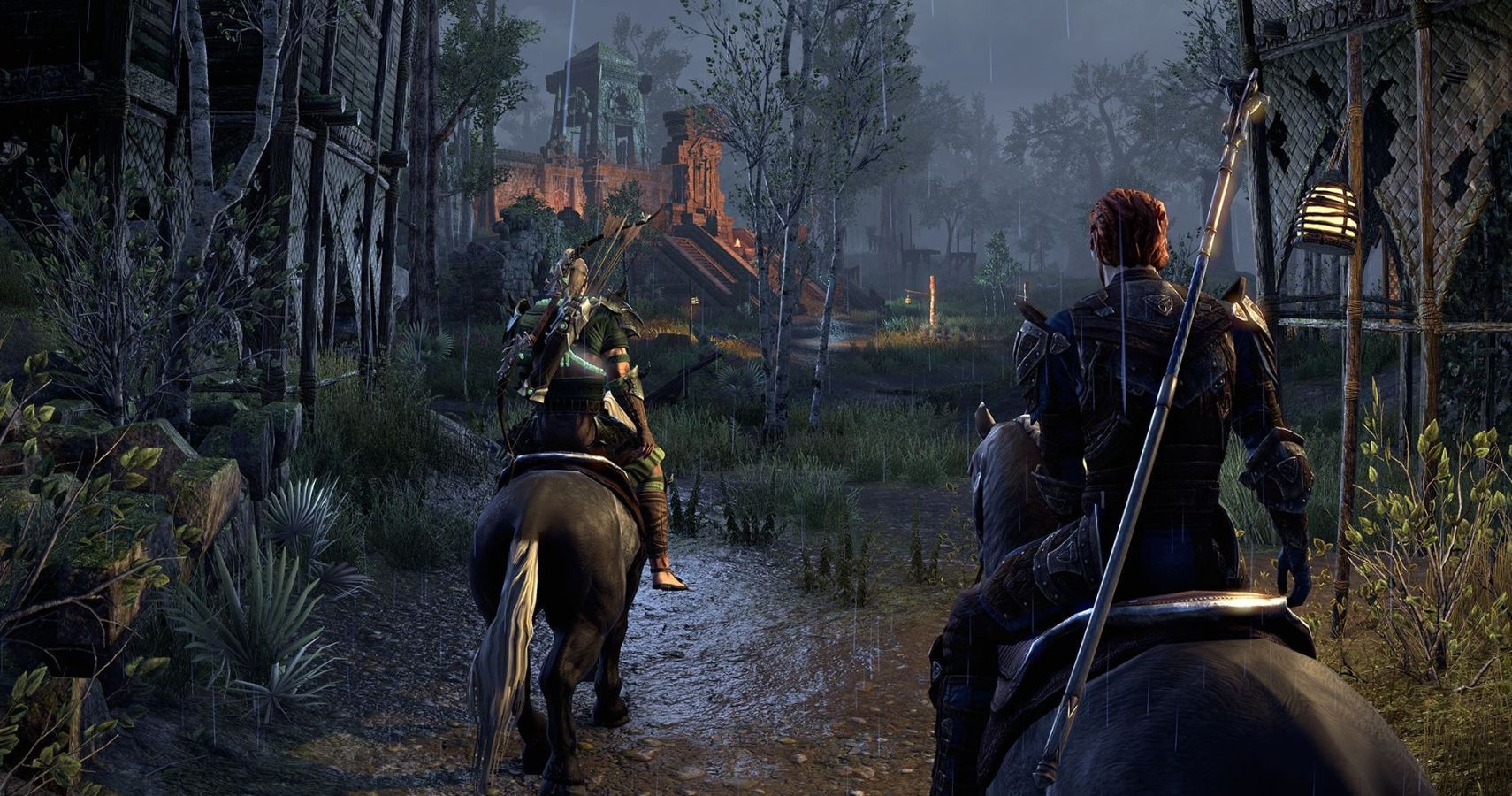 Jo recently got served a nostalgia trip playing Sony's Spider-Man, as it brought back the exhilarating feeling of web-slinging from the PS2 days. While the giddiness of gaming still remains, Jo has put the adult brain to good use by spending the last few years dissecting the games industry and marveling at its insides.
Source: Read Full Article