Final Fantasy 14's producer has asked players to stop trolling and "lethargic behaviour" in PvP.
Although most players are good sports when playing Final Fantasy 14 online, there are some that would rather see the world burn – that is, they'd rather use firework emotes to troll both their and the opposing team in the new five versus five PvP mode, Crystalline Conflict. Trolling like this is pretty common practise throughout all of gaming, but Final Fantasy 14's producer has asked players to stop.
In a new blog post on The Lodestone, Final Fantasy 14's producer, Naoki Yoshida, said, "I would like to thank you for your interest in Crystalline Conflict, the new 5v5 PvP content implemented in Patch 6.1. However, we are receiving an unprecedented number of reports concerning uncooperative/lethargic or taunting behavior during matches. Thus I'd like to warn against such behaviors by reviewing the main types of prohibited behaviors."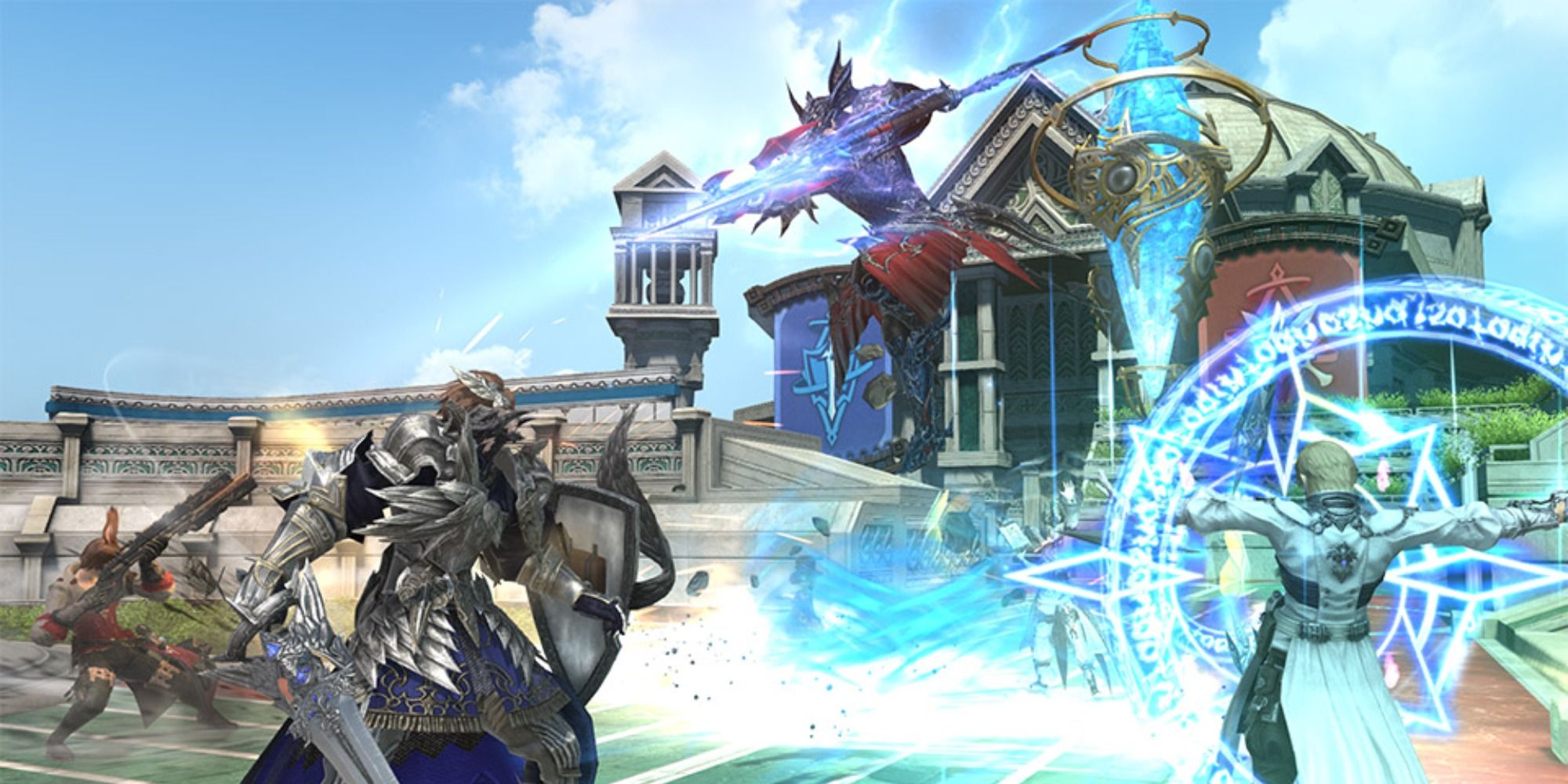 Yoshi-P then lists some of the actions that are now "prohibited behaviour". The first is uncooperative/lethargic behaviour, "All PvP content, including Crystalline Conflict, is intended to be a battle/contest of skill between players. Participants must bring their best to the fight, and for this reason uncooperative or lethargic behavior is prohibited. Let's strive to do our best even in situations where defeat is imminent, regardless of whether or not you're interested in the rewards."
Next up is Taunting/Abusive behaviour, "Taunting, abusive, or slanderous language on chat is prohibited not only in Crystalline Conflict, but in all PvP content. The following examples of target marker/emote usage and other behaviors are also considered taunting behavior and fall under prohibited activities."
Some of the examples of taunting include "disingenuously" using the 'Good job!' emote in situations that don't suit it, setting off fireworks on top of a downed player, and more. As great as it is to see Yoshi-P trying to uphold some respect in the PvP mode, it's pretty funny to see a list of all the ways the producer thinks players are trolling one another in the mode.
Source: Read Full Article