It shouldn't come as much of a surprise, but Final Fantasy 14 will be playable on the PS5 through backwards compatibility. Today, however, it was also revealed that you'll be able to take advantage of significantly faster load times on Sony's next-gen console. Square Enix's goal is to get the game running in 4K at 60fps.
When the PS5 finally launches, you'll be able to load up the PS4 version of Final Fantasy 14 on your new console. The in-game System Configuration menu will let you access the PS4 Pro settings, and you'll experience significantly faster load times throughout your playtime. The team is yet to announce if a standalone PS5 version of Final Fantasy 14 will be released in the future, or if we'll always be playing the PS4 edition.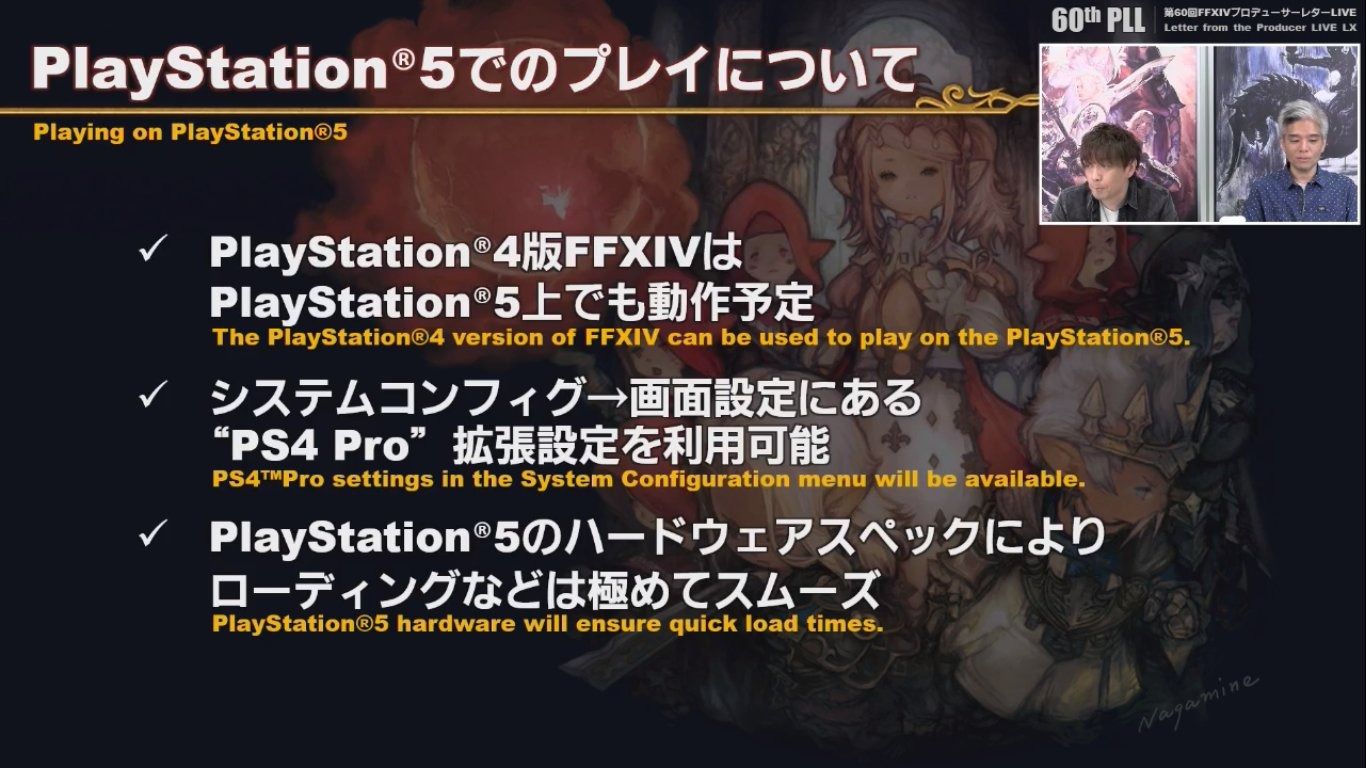 The brief announcement was made during the reveal of Final Fantasy 14's latest patch, Futures Rewritten. A slew of new content is coming to the popular MMORPG, including the new Eden's Promise Raid and a new dungeon.
Backwards compatibility for such a popular title shouldn't come as a surprise, but it's nice to get an official confirmation from Square Enix. The benefit of faster load times is sure to make the PS5 the go-to system for running around the world of Hydaelyn.
Source: Read Full Article