Final Fantasy 14–and Final Fantasy games in general–are often high-stakes stories or good versus evil where the fate of the continent/world/universe rests on the weary shoulders of a grand hero who must save the day thanks to their great deeds and even greater sacrifices. But sometimes, Final Fantasy 14 is about a weird dude with a monocle and a fancy suit who always winds up in the strangest of situations.
That dude is Hildibrand Helidor Maximilian Manderville, the star of a particular series of sidequests that bring a bit of levity to Final Fantasy 14. It's slapstick comedy as only a Final Fantasy game can produce, and Manderville's stories will continue ever onward for the foreseeable future.
In an interview with Dengeki Online (via GamesRadar), FF14 game director Naoki Yoshida confirmed the "Somehow Further Hildibrand Adventures" questline will continue in update 6.3 and beyond. He also said that Hildibrands' antics are only going to get "worse."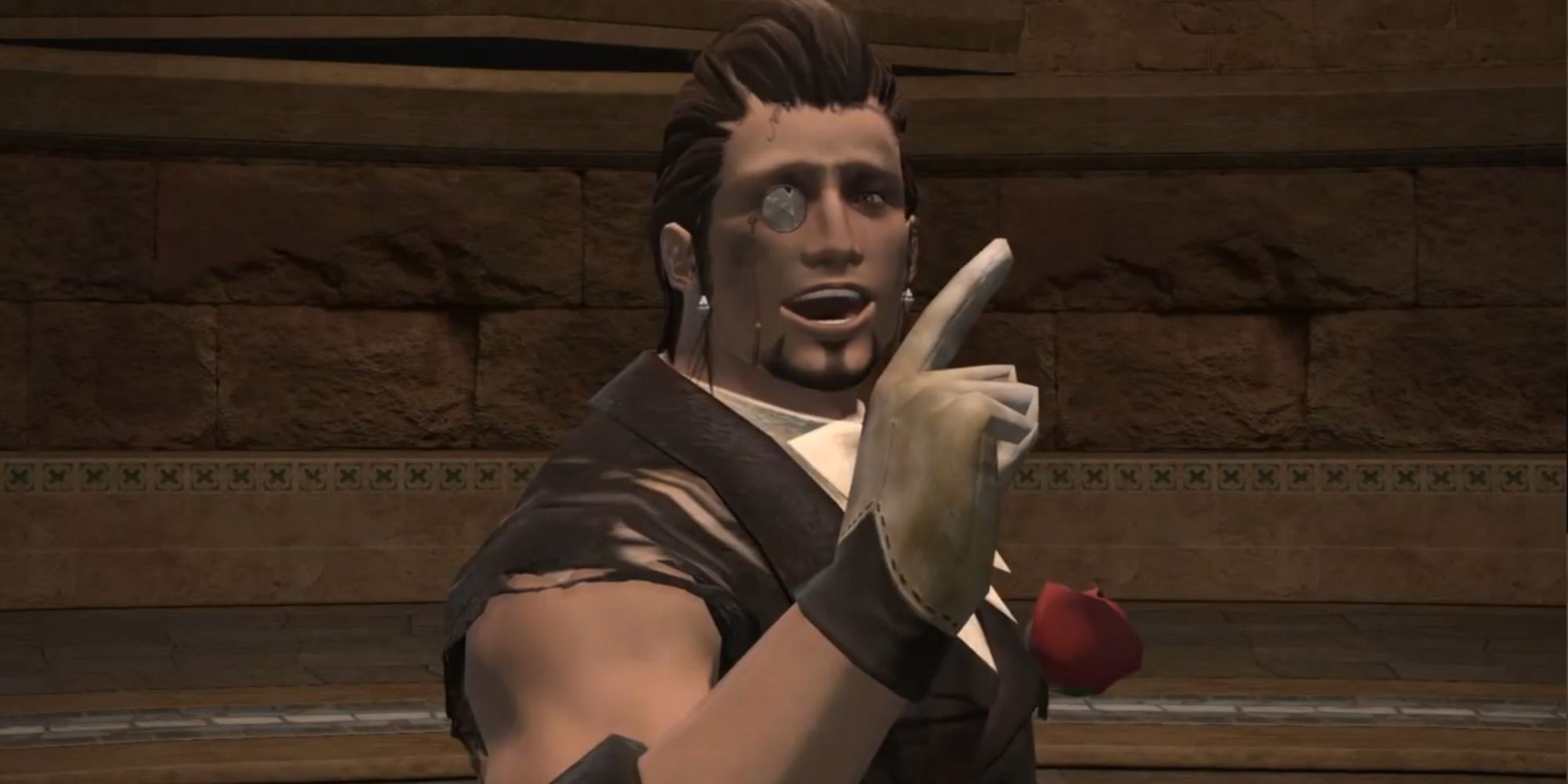 "I can't say much about this because it will be a spoiler, but there will be some returning characters," noted Yoshida. "However, it's a story that you can enjoy quickly, and this time Hildy did even more crazy, so please look forward to it."
Hildibrand's sidequests were previously optional, but Endwalker's Relic Weapon questline required players to catch up with every quest starring Hildibrand starting with "The Rise and Fall of Gentlemen." Yoshida confirmed that progressing the Manderville Weapon will require progressing the Hildibrand Adventures questline at least as far as update 6.35, although it seems unlikely for Hildibrand's story to end anytime soon.
Final Fantasy 14's next developer update presentation airs tomorrow with more details on update 6.3, but we already know at least one major upcoming change. Auto demolitions will resume with update 6.3, giving players 45 days to enter their homes or risk losing them forever. Auto demolitions were paused earlier this year, but they will resume with the coming update and pick up where they left off prior to the pause. It might be a good idea to check in at the homestead if you want to keep your abode.
Source: Read Full Article