This week's Fortnite challenges are not too difficult to do. And the best part is that they won't have you running around the entire map. You can do most of these as you play, no need to land in a specific location or points of interest.
Here are the weekly challenges and how you can complete them.
Set Structures On Fire (10)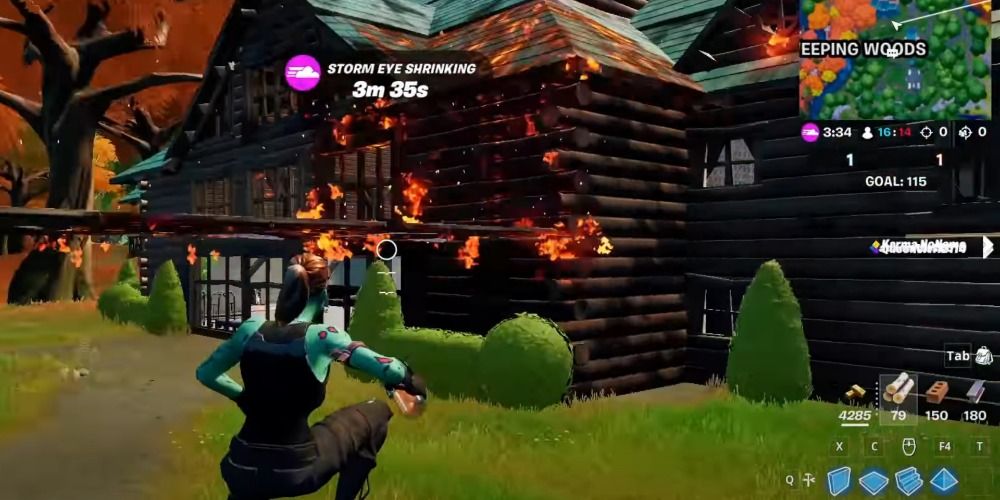 You can set structures on fire quite easily since there are multiple ways of doing it.
Use A Primal Flame Bow Or Firefly Jar
The most versatile and practical ways of igniting structures are by either using a Primal Flame Bow or a Firefly Jar. You can craft the Flame Bow and you can catch the fireflies as they are usually everywhere on the map, especially forest areas.
Use Cars Or Gas Cans/Pumps
However, if you don't have them in hand you can resort to other methods. Cars will explode and cause a fire once you get them down to zero health. Gas cans and gas pumps might be as easy to find. However, they will simply explode once shot at and the flames will begin to spread as well.
Search Chests (7)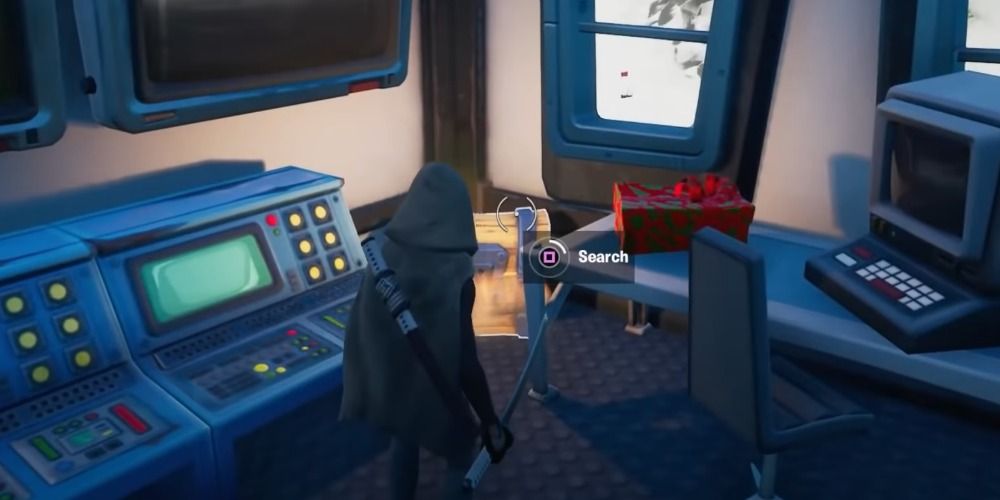 This challenge is one of the easiest ones to complete. You can easily open seven chests in one match if you land in a large POI or just go through many areas of the map throughout the match.
Eliminate Opponents With Weapons Of Rare Rarity Or Higher (3)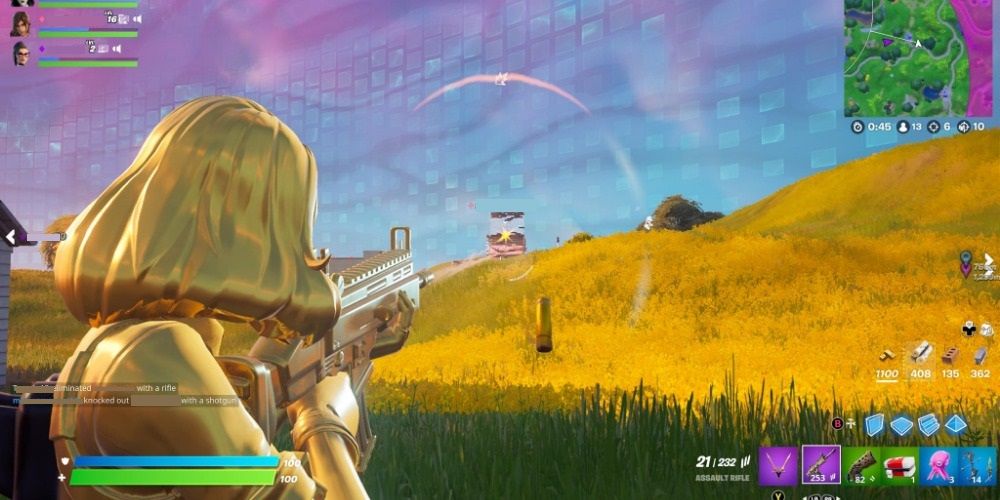 Rare Rarity weapons are the blue weapons you can find on the Battle Royale island. In order to finish this challenge, you will have to eliminate three opponents with Rare (blue), Epic (purple), or Legendary (gold) weapons.
Shockwave Wildlife Using A Shockwave Grenade Or Bow (1)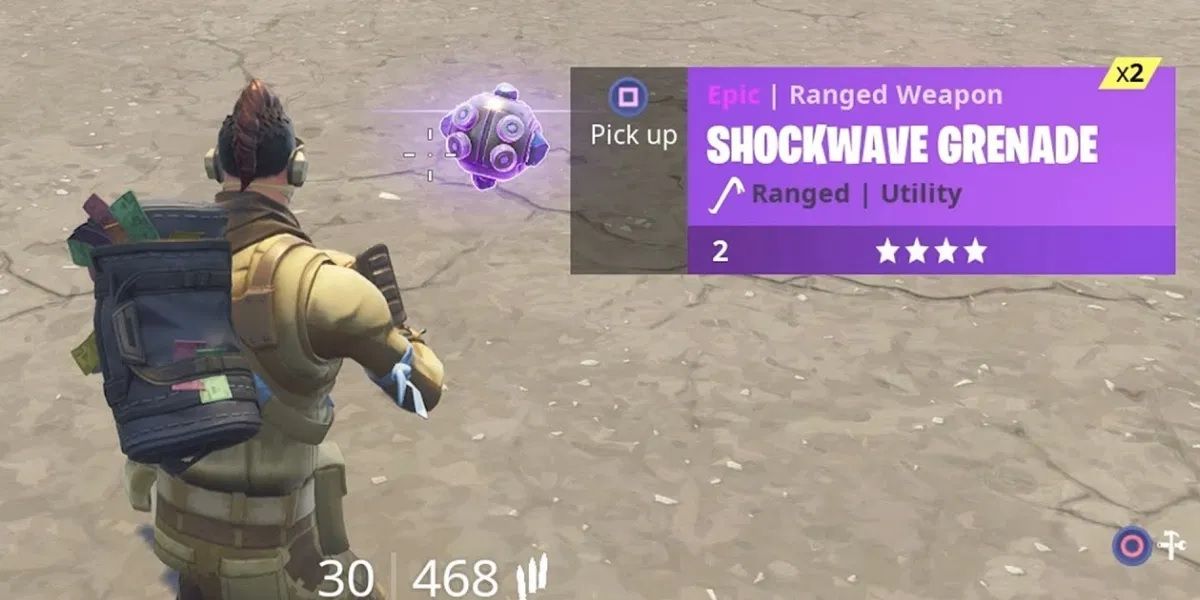 You can shockwave an animal with either a Shockwave Grenade or a Mechanical Shockwave Bow. You can craft a Shockwave Bow with Shockwave Grenade. The advantage of doing this is that you get more range. And if you have a lot of arrows, you're not as limited with your grenades.
Throw The Shockwave Near Your Target
To shockwave an animal, simply throw the grenade or arrow near it and it will be projected in another direction. If you're using a bow, be careful not to directly hit the animal with the arrow because this will kill it instead.
Tame Wildlife (1)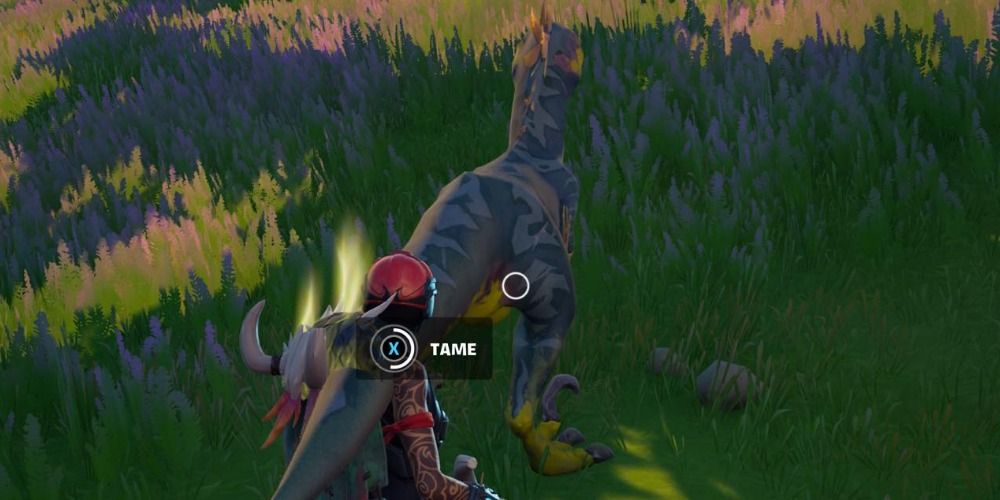 Taming wildlife can be a bit challenging. Thankfully, we have written a guide on how to tame all sorts of animals in Fortnite. You can get this challenge done in no time.
Deal Damage To Opponents With The Recycler (300)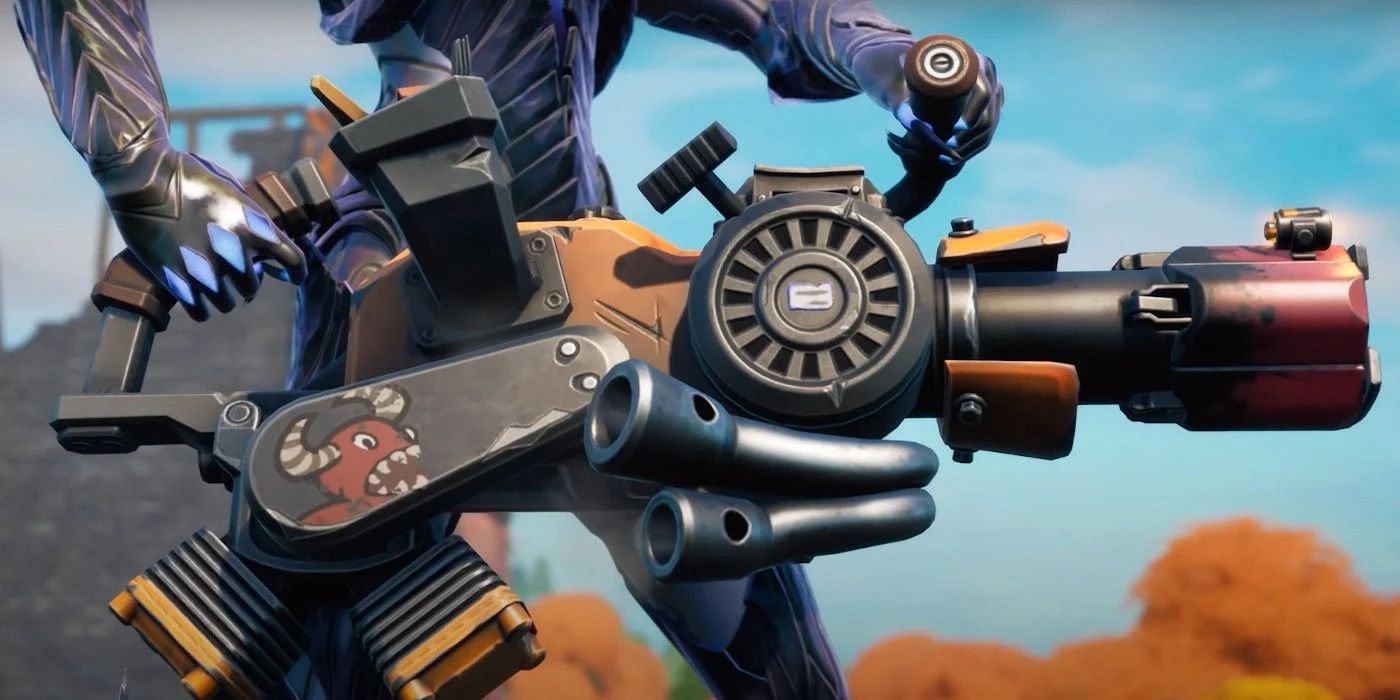 The Recycler is a new weapon in Fortnite. It only exists in Rare and higher rarities so it might be difficult to find straight away. This challenge requires you to deal damage to opponents using it.
Take Advantage Of The Team Rumble LTM
It's easier to do this in Team Rumble since you will respawn each time you're eliminated and you won't lose your weapons.
Revive A Teammate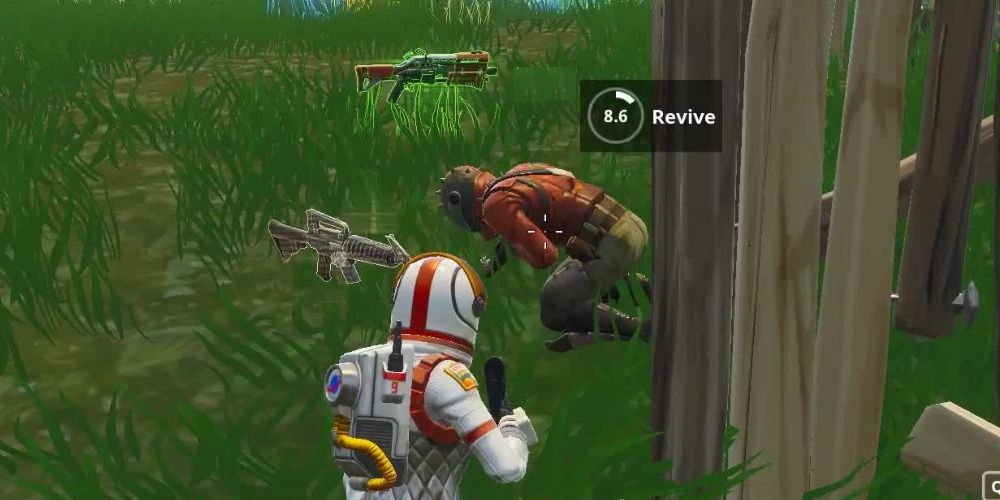 If you're not a stranger to Duos, Trios, or Squads game modes, this challenge will be a piece of cake. If you're more of a solo player, you will need to play a few other game modes so you can revive a teammate.
It's a simple task, all you need is a teammate to be knocked out but not eliminated. Then you just approach them and press the 'revive' button.
Deal Damage With Primal Weapons (2.5k, 5k, 7.5k, 10k, 12.5k)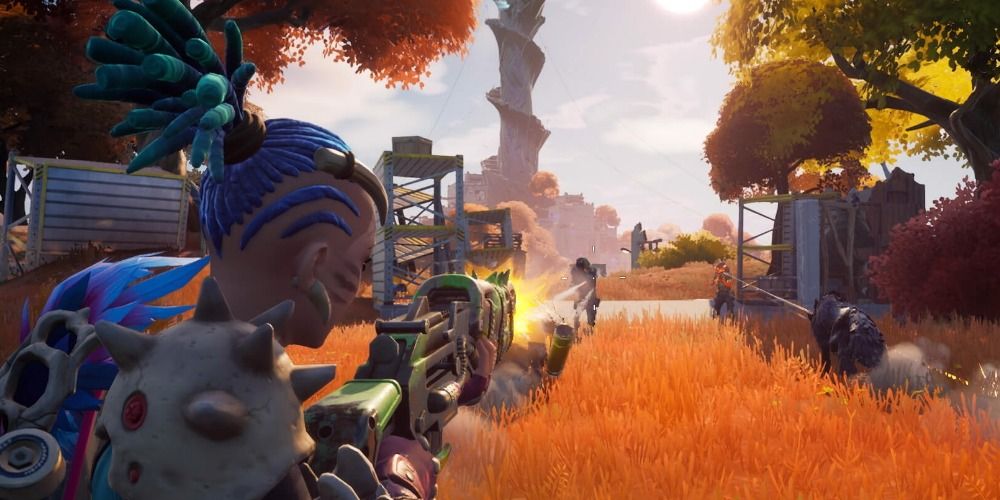 This is the only Legendary challenge you will get this week. It has five stages and each will require you to deal an extra 2.5k damage with a primal weapon.
Primal weapons are crafted from makeshift weapons and animal bones, whereas mechanical weapons are made from mechanical parts instead. So be sure to always have some primal weapons in your loadout in order to complete this challenge.
NEXT: Fortnite: Which Shotgun Is The Best In Fortnite Season 6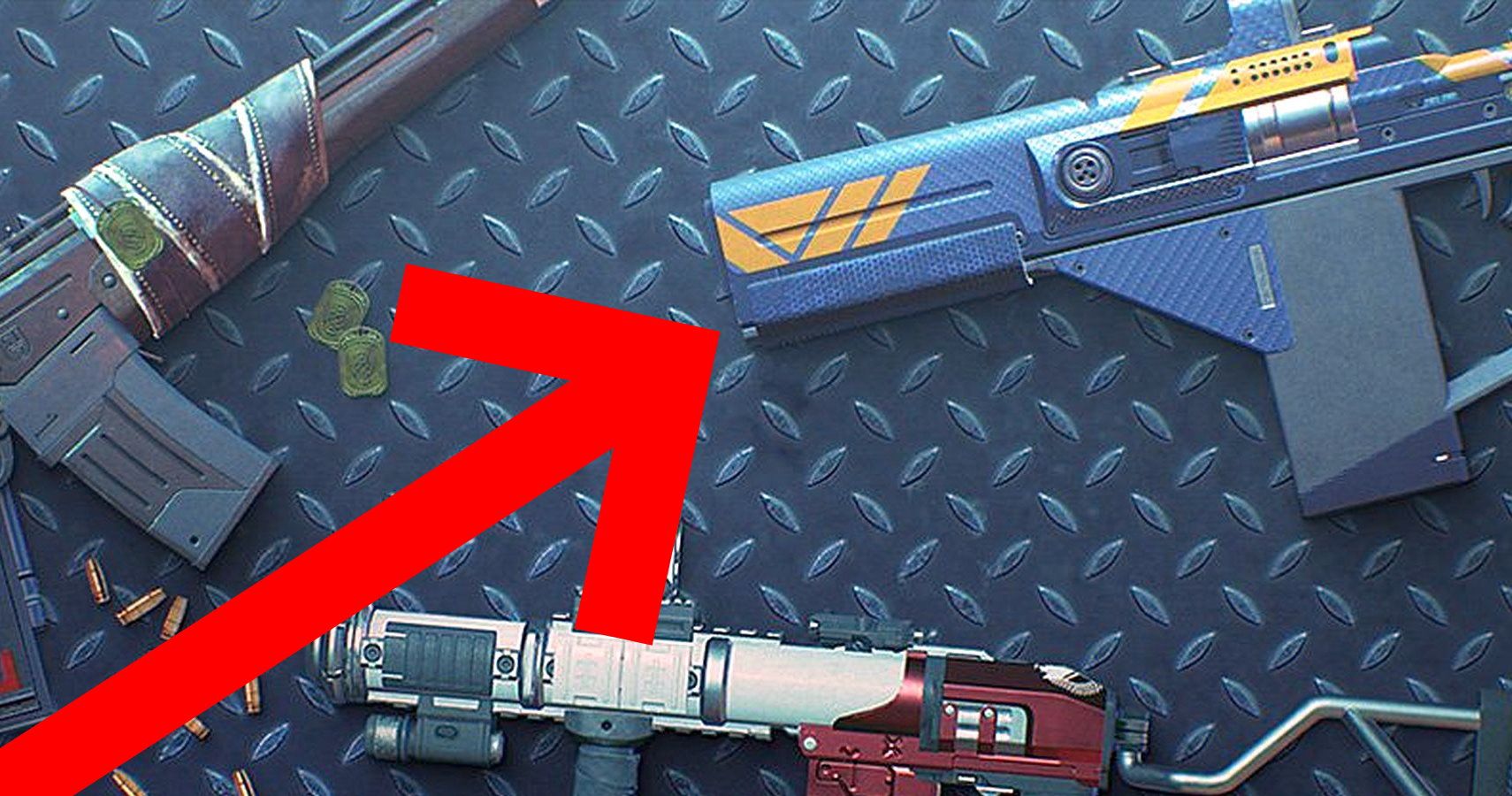 Ashely Claudino is a translator, writer, and above-all someone with a lot of love for video games. She has a Translation degree, which she obtained at the University of Lisbon in 2020. During her internship at the National Museum of Natural History and Science, she worked as a translator and editor. Now, Ashely translates indies for fun and writes about video games.
Source: Read Full Article