Season Seven added changed up the Battle Pass significantly. Epic Games keeps modifying how Fortnite is and adding new mechanics and features so players will stay hooked with this new content. It's certainly working. This season's Battle Pass looks great. If you're a Rick and Morty fan you'll be delighted to see their familiar faces on the last page of the Battle Pass.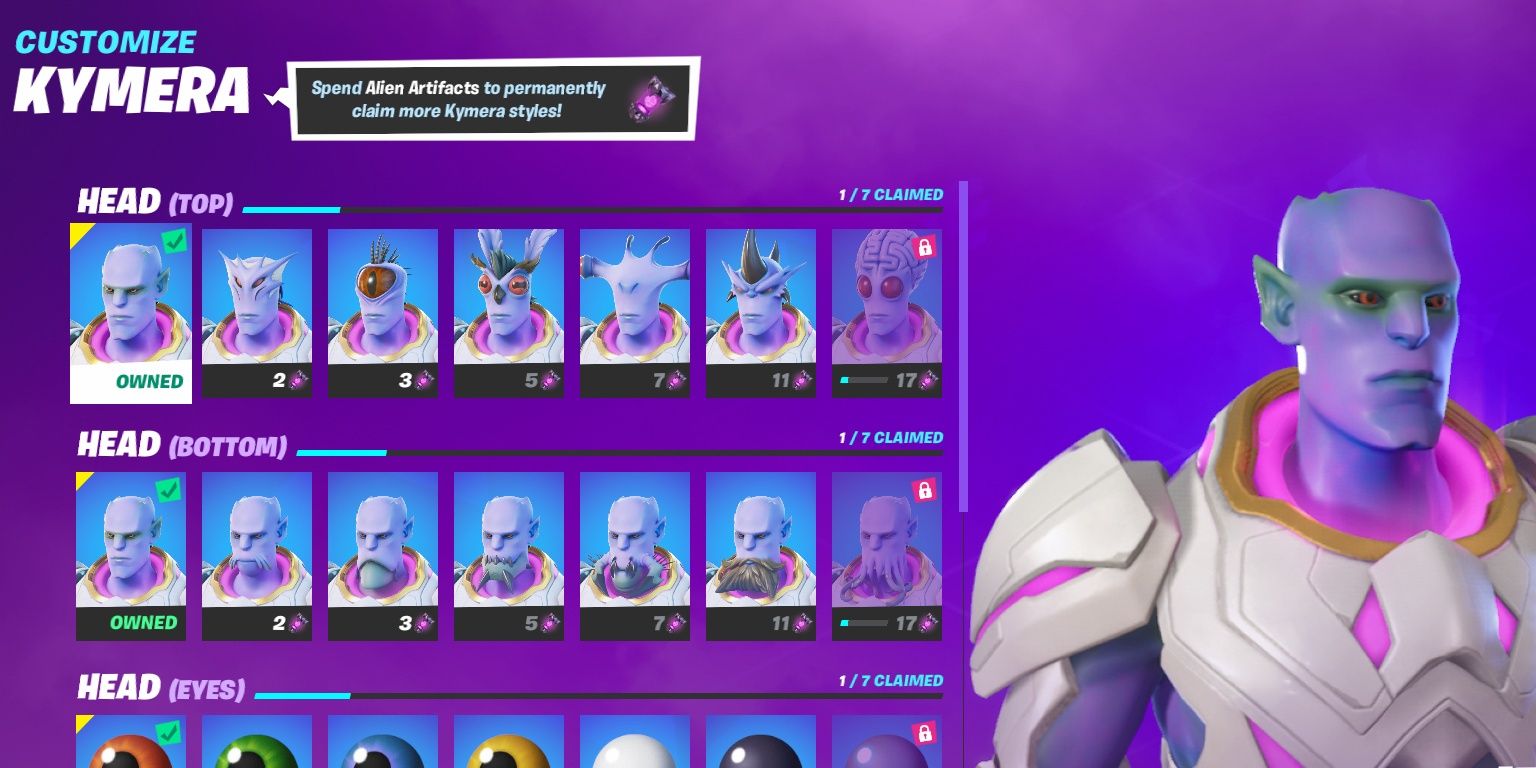 If you purchase the Battle Pass, the Kymera skin will be automatically unlocked. Although it may seem like a pretty basic and simple skin at first, there's more to it.
You can fully customize it however you want by spending Alien Artifacts on different types of features. Basically, Fortnite now lets you build your own alien.
For now, Alien Artifacts can only be exchanged for more Kymera styles. There are quite a few so it will take a while to collect all of the styles. There are over 2,000 possible combinations.
Alien Artifacts in Fortnite Battle Royale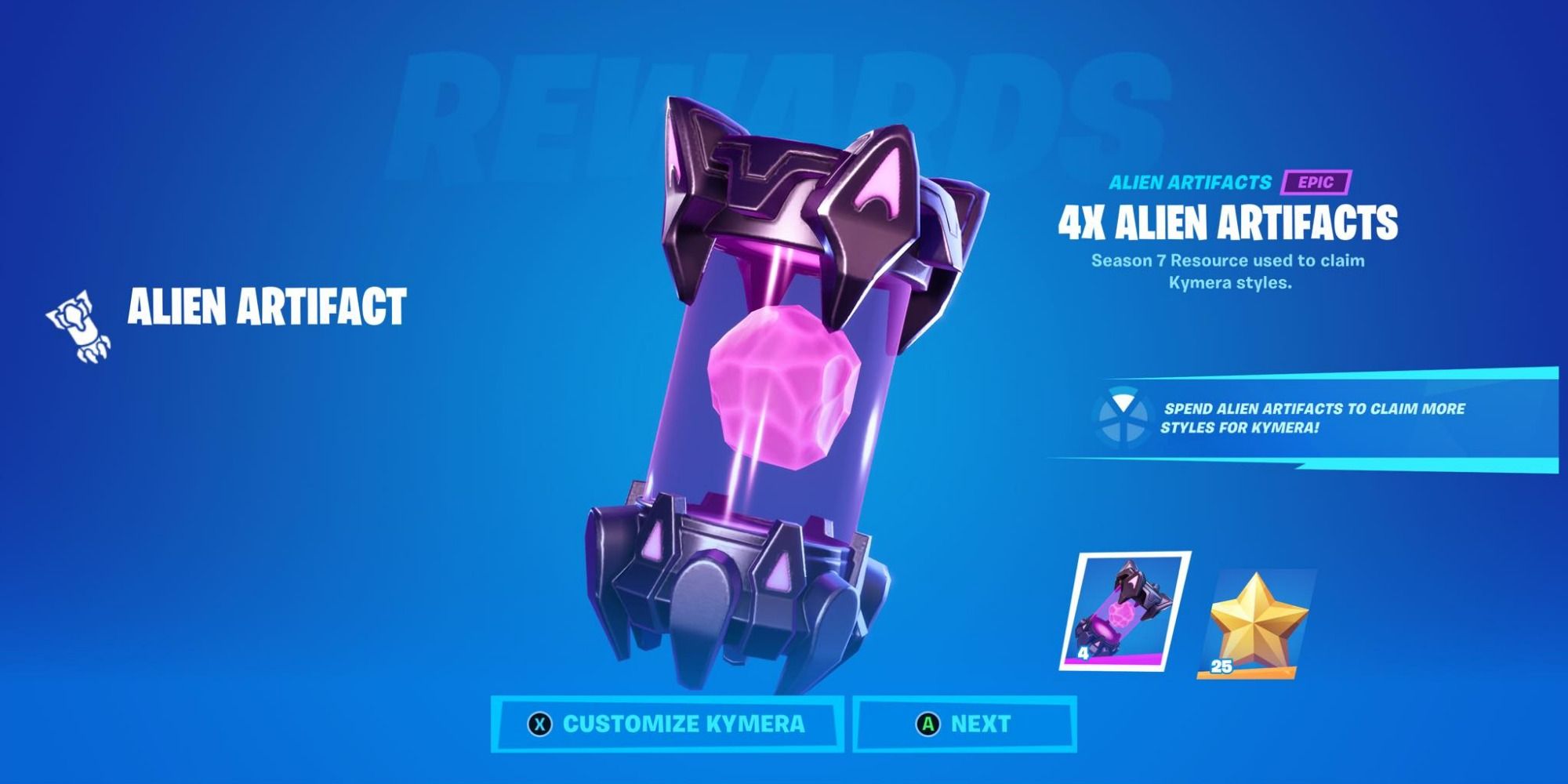 Alien Artifacts were just introduced this season. They are a new resource just like Battle Stars. There are several ways to collect them and you'll need to get on it as soon as you can if you want to unlock all Kymera style options.
There are eight rows of customizable content, anything from head and eyes to armor colors. You will need to collect 45 artifacts to unlock all styles in a single category. This means that you need a total of 360 Alien Artifacts to unlock everything for the skin.
This can actually be quite difficult to accomplish since there is a cap on how many Alien Artifacts you can get each week. So, you will have to play pretty consistently throughout the season in order to collect all necessary artifacts.
There are five Purple Alien Artifacts throughout the map, each one contains four Alien Artifacts, each week there will be new ones. Of course, we're still at the start of the season and this can change. Epic might increase this number later on in the season. Here are the locations for Week 1's Alien Artifacts: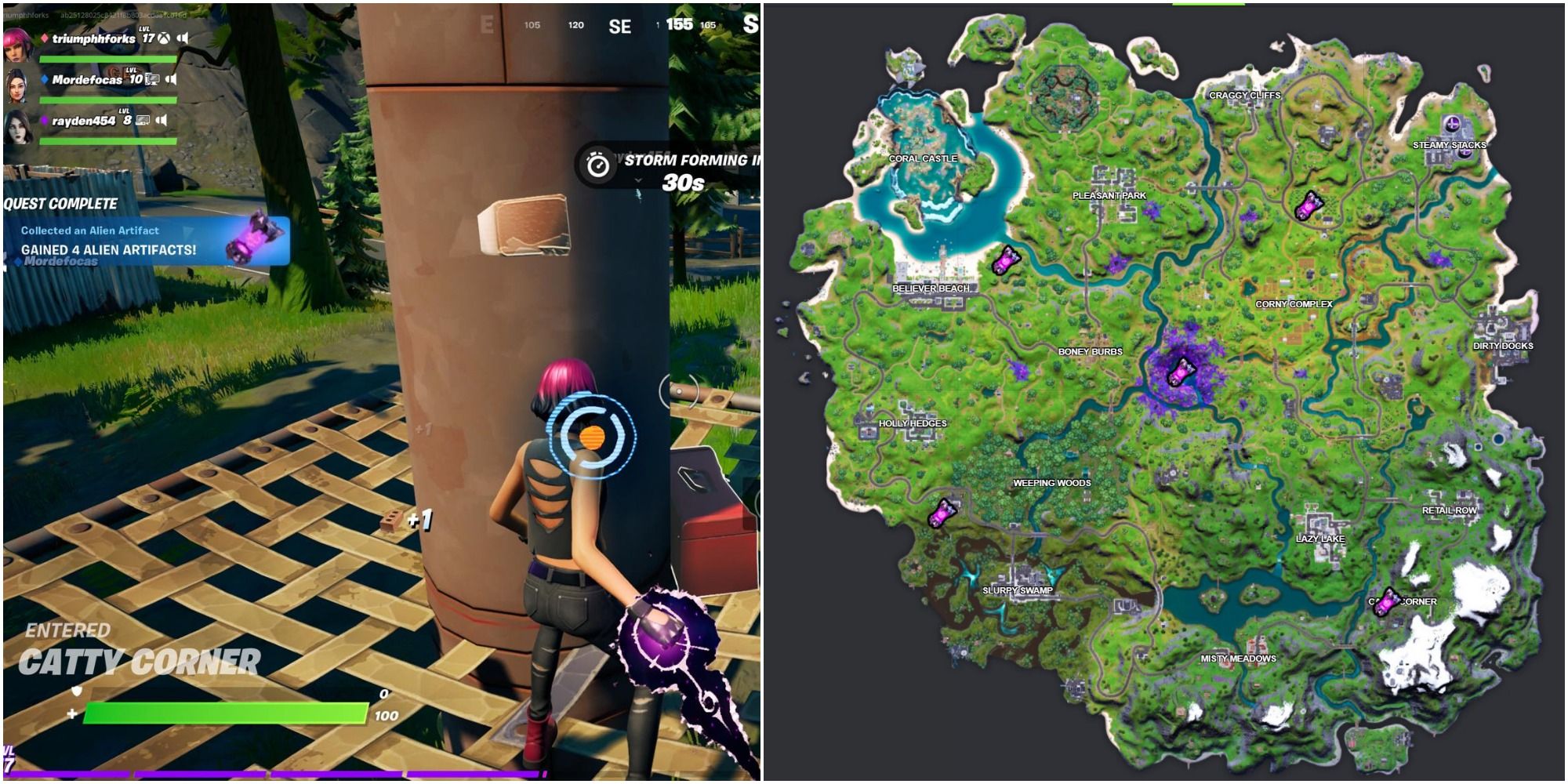 You can also receive artifacts from cosmic chests, however, it's also capped. Each week, you can only receive a maximum of 15 Alien Artifacts from cosmic chests.
Leakers have discovered that there might be a new type of Alien Artifact coming to the game soon. A known leaker in the community, iFireMonkey, reports that there will be a Golden Artifact that will grant seven Artifacts. But so far they haven't released or announced. They created this Twitter thread that provides all of the information and calculations:
There will be more information soon, but for now, there are only five weekly Purple Artifacts and those you can gather from opening cosmic chests. This season still has a lot to offer and more things are on the way. In a few weeks, Superman will join the roster as part of the Battle Pass.
Source: Read Full Article