Find a spaceship and get easy XP with Fortnite's Astro-Not challenge.
A secret challenge makes a return to Fortnite in Season two, Chapter three called the Astro-Not challenge. Frequent players of the game will find this a very familiar once they complete it, specifically if you were around for the Ancient Ship event a while back. That event tasked you with finding a spaceship's missing parts and components to fix it up and send it out into space. This new secret challenge is not quite as involved as that one was, nor does it push the story forward all that much, but is worth an easy chunk of XP. Even so, make sure you take the time to do it before August 27, when Chapter two Season four kicks off!
How To Complete The Astro-Not Challenge
All you need to do to complete this easy challenge is find and approach the hidden spaceship somewhere on the map. This ship just so happens to be the same one repaired in earlier seasons as part of the Ancient Ship mission. For whatever reason the ship has returned and sits abandoned by its pilot.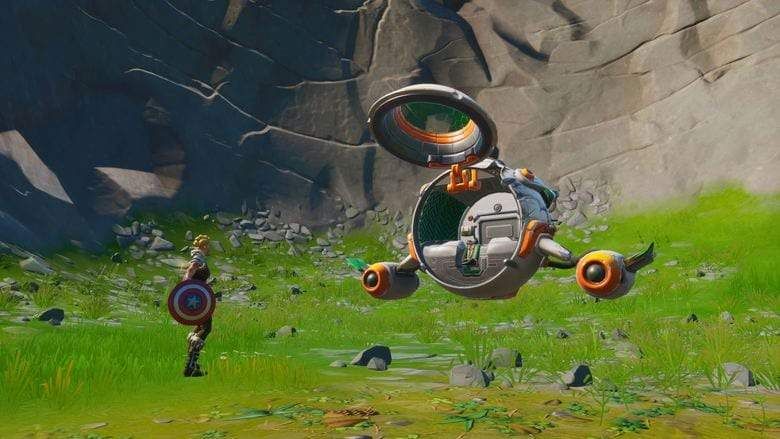 To find the ship, all you need to do is make your way to the South side of Apres Ski, just East of Rickety Rig. The ship will be sitting by the coast of Misty Meadows. The location itself isn't named, which is why it is kind of tricky to find, but it's not too terribly hidden once you're in the right area. When you approach, you'll see the ship react to your presence by activating and powering up its lights. Beyond that initial reaction, there's no other way to interact with the ship except wonder why it came back and where the pilot has gone.
For this measly amount of effort you'll be given a nice 14,000 XP. Hopefully next season will shed some light on what the ship's return actually means in the larger story. We already know to expect more details about the ongoing struggle between Ghost and Shadow. Odds are there will be something new coming related to the ship, or space in general, since there is a very popular rumor circulating that season four could be space themed.
Source: Read Full Article