Here is where you can find all the characters that sell intel.
It's the last season of Fortnite's Chapter 2 Season 5. Week 15 challenges have already been released and it's time to get them done so you can get those final levels you need and finish the battle pass at once.
Depending on which NPC you're talking to, they will have different possible interactions. There are some characters you can hire, some will even sell you a rare item, others will upgrade your weapons, and there are even characters that will sell you intel. This means that they will reveal some kind of interesting information that might be useful to you.
Certain characters sell maps which will show you the information by displaying it on your screen and letting you know how far away it actually is. Here is a list revealing which character sells what, and how many gold bars the map will cost.
Sleuth: Reveals nearby characters for 10 gold bars.
Burnout: Reveals nearby cars for 100 gold bars.
Lexa: Reveals nearby chests for 10 gold bars and rare treasure chests for 100 gold bars.
Bunker Jonesy: Reveals Bigfoot's location for 100 gold bars.
Kyle: Reveals nearby campfires for 10 gold bars.
Ragnarok: Reveals nearby treasure chests for 10 gold bars and rare treasure chests for 100 gold bars.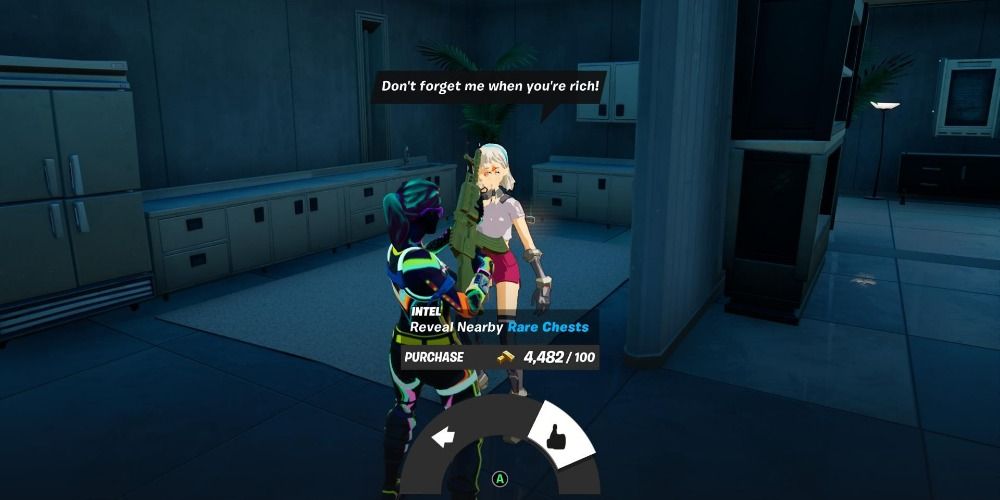 Keep in mind that Lexa and Ragnarok will only sell rare treasure chest maps if there any rare chests nearby. Otherwise, they only sell regular chest maps.
If you don't know where to encounter these NPCs, here is a map that will show you all the places in which you can find them.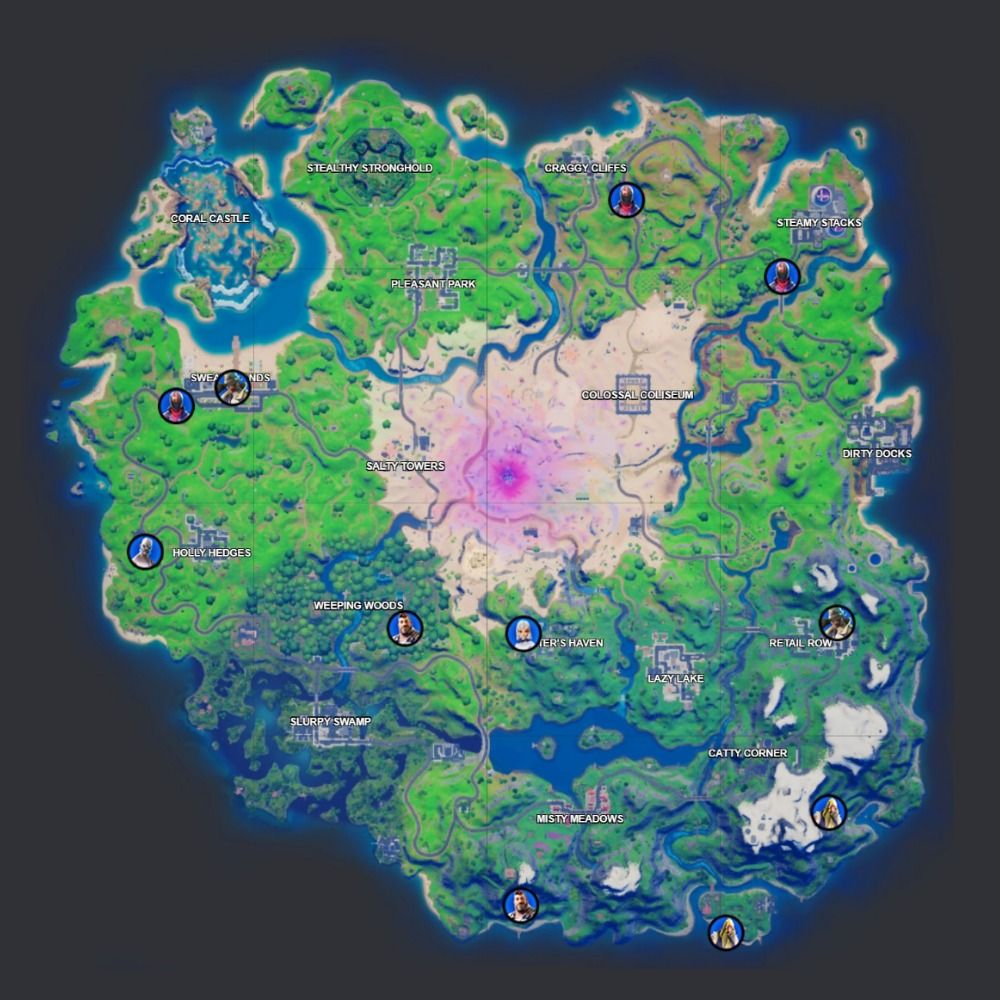 Intel might not sound like a big deal, but it can come quite in handy. If you're low on health, finding a campfire might be critical and greatly impact your final position in the match. Finding a rare chest might just get you the big shield you need or a Legendary Assault Rifle so you can ditch your Uncommon AR.
And it's not that expensive either. You get 200 gold bars for completing bounties and can easily get 10 gold bars by breaking furniture. And, since it's the end of the season and the number of gold bars players have collected will reset, it's best to spend them now instead of letting them go to waste.
The next Fortnite event is just around the corner and it's bound to be just as exciting as this one was. No one knows what changes the map will suffer yet, but there have been leaks that point towards a DC crossover.
There are rumors about a Deathstroke and Batcave POI coming to Fortnite Chapter 2 Season 6. Thankfully, fans won't have to wait much longer as the next season will begin on the 16th of March. So, be on the lookout for more Fortnite updates and news; there are bound to be a few more coming your way as soon as more information is revealed.
NEXT: Fortnite: 10 Skins Players Wish They Could Have In Real Life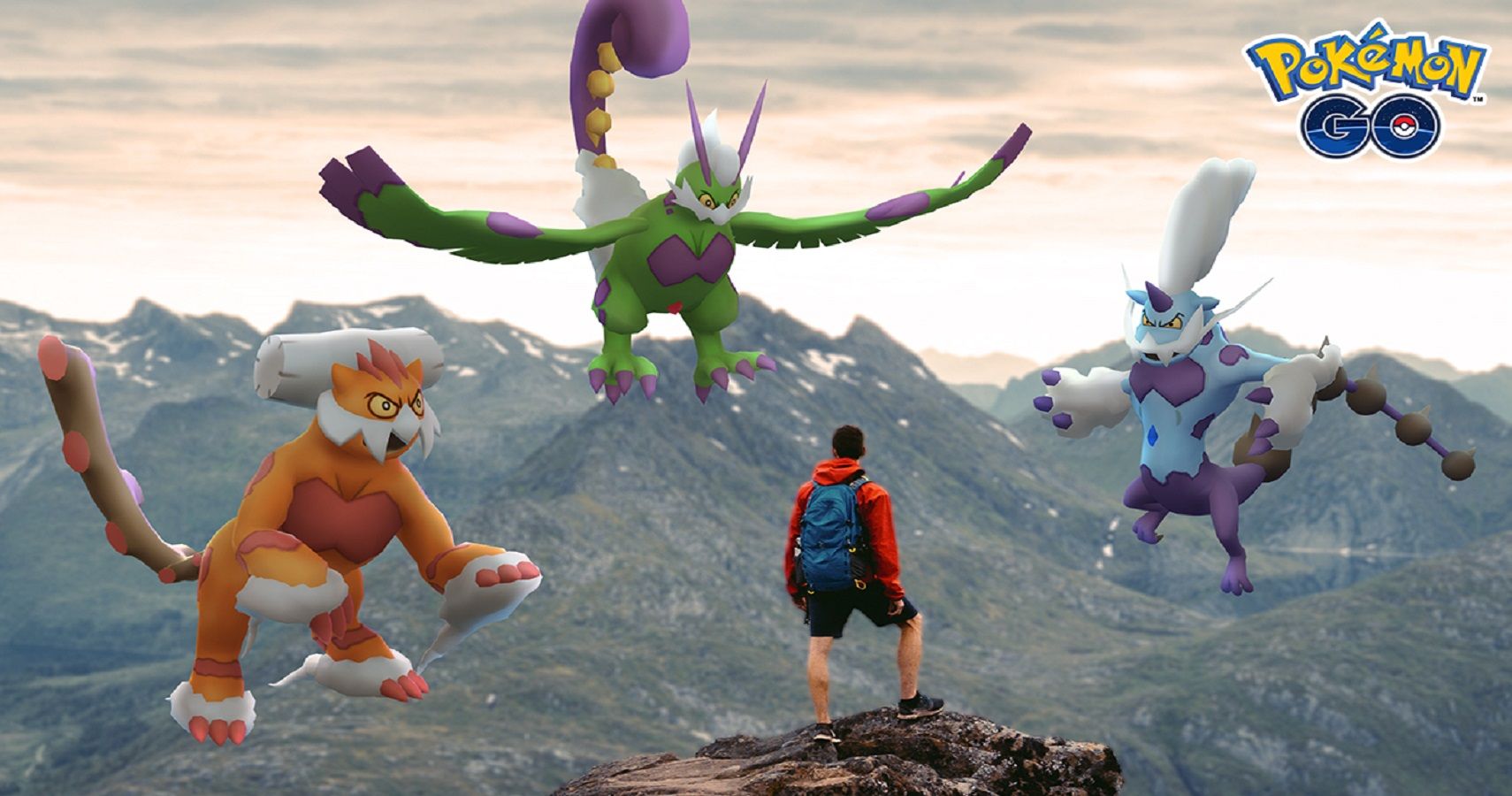 Ashely Claudino is a translator, writer, and above-all someone with a lot of love for video games. She has a Translation degree, which she obtained at the University of Lisbon in 2020. During her internship at the National Museum of Natural History and Science, she worked as a translator and editor. Now, Ashely translates indies for fun and writes about video games.
Source: Read Full Article