With almost three weeks to go until its conclusion, I've already hit Level 100 on the current season of Fortnite. Battle passes are normally a bit of a grind, demanding we invest dozens of hours into live service games to earn all potential rewards before time runs out. This might involve spending extra to ascend the ranks in fear we won't have time to play everyday to complete challenges, quests, and earn those sweet experience points, or investing an irrational amount of our personal lives into a game for rewards that just aren't worth it.
Fortnite is different. Ever since the release of Chapter 2 several years ago, Epic Games has established a cadence of progression that nothing else in the genre is capable of matching. It is arguably too rewarding. You need to be a member of Fortnite Crew or fork out a paltry amount of V-Bucks to gain access to each new battle pass, but the stream of unlockable cosmetics and surprising updates scattered throughout each season provide so much incentive to keep playing. I've already maxed out the vanilla pass, but I won't be stopping.
While they have improved with more recent seasons, games like Apex Legends and Call of Duty: Warzone so often associate battle pass progression with completing challenges and goals instead of earning basic experience. Points still play a role, but are more concerned with increasing an overall rank instead of feeding into the seasonal loop. Fortnite doesn't have a base level for each player, and likely never well, and is so much better for it.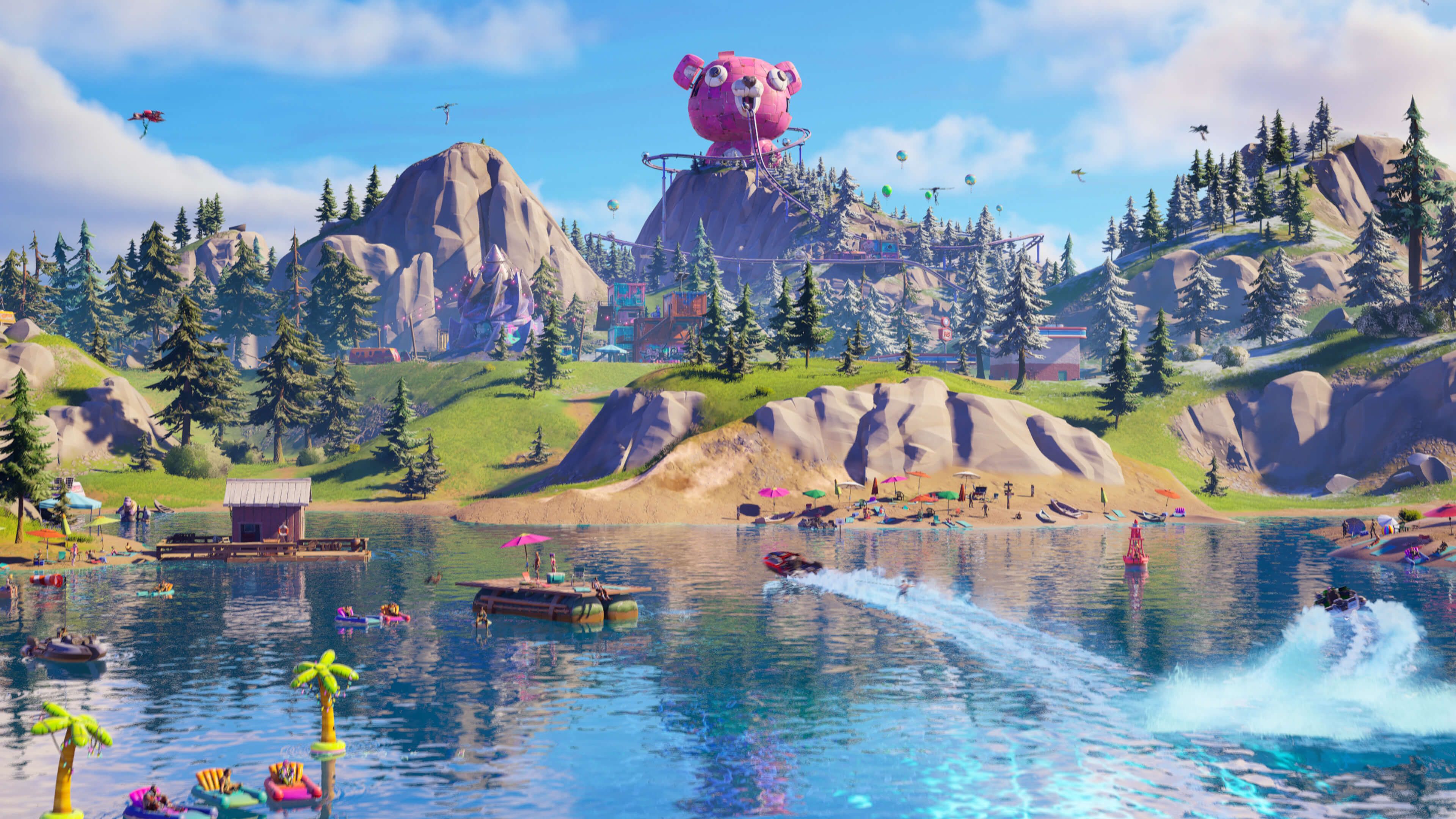 I remember dropping into Fortnite: Chapter 2 and being taken aback by how generous the free-to-play battle royale had become. It was a triumph before, but its iconic island and predictable formula had grown stale, meaning something needed to change. Instead of introducing a new map and folding it into the lore, Epic Games made the existing island a character in itself. Certain locations remained, while others replaced less memorable ones while small remnants of the changing landscape stayed the same.
The lore on offer here was so juicy and incomprehensible, but the real brilliance sat in how Fortnite wanted to appeal to an even bigger audience than ever before. The first match of this new update was largely filled with bots, a cutscene ushering our first departure from the battle pass with catchy music and a level of circumstance that made us feel like a really big deal. We weren't, but emerging victorious from a match largely geared to encourage our victory made this new chapter feel entirely necessary. Every action had an impact.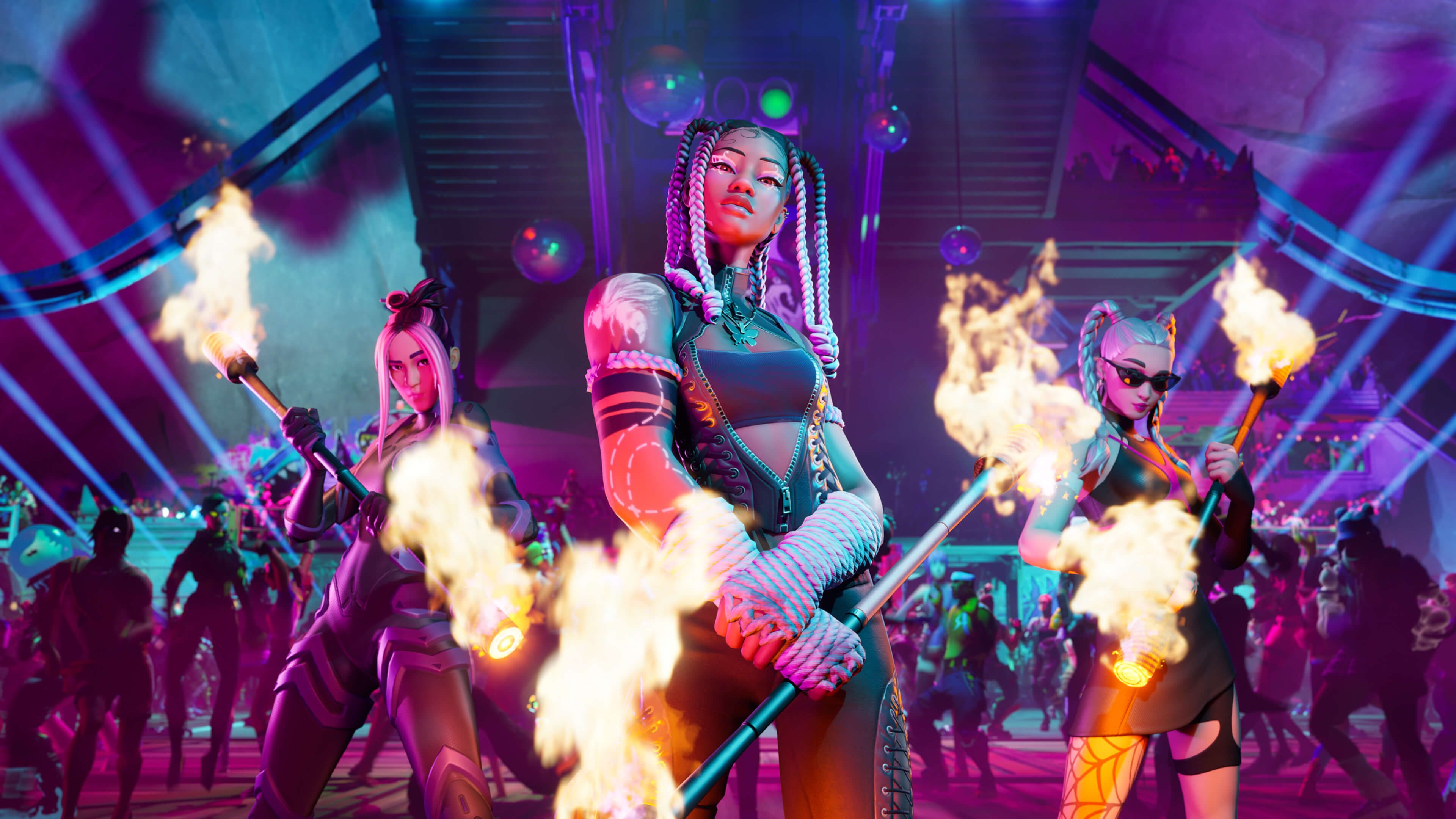 Experience points are earned for doing almost anything. Open a chest in search of weapons and ammo? Here are some points. Survive for a certain amount of time or enter another storm circle? Here's some more! Complete challenges and/or quests that are often geared around things you'll be doing anyway? Go on then, here's a bit more. I haven't even mentioned the presence of supercharged experience points – which despite being described as a bonus never seems to go away – and how it makes climbing levels so much easier. If I kill a decent amount of players and last until the top 10, there's a solid chance I'll be returning to the lobby with a healthy selection of battle pass stars to spend and so much to show for it.
I was sceptical about Fortnite's new battle pass when it first debuted a few seasons ago, but now I couldn't see it any other way. Instead of a linear manner of progression, we can now choose from whatever rewards tickle our fancy. Granted some will be mandatory before unlocking bigger spoils like character skins and emotes, but having that flexibility to spend our hard-earned currency instead of being funnelled down a road that doesn't hold much appeal makes more of a difference than one might think. I couldn't give any less of a fuck about Indiana Jones, but the fact I can complete a selection of fairly simple quests to unlock his skin is an awesome option to have. You are always moving forward no matter what you do. I can't think of any other game in the live service market that offers this generosity.
Fortnite has the best progression system out there, and it will keep getting better as more ideas, crossover skins, lore, and mechanics are folded into the overall package. You even earn experience points through creative modes engineered by other players, which Epic could have so easily nipped in the bud because it doesn't fold into its own playlists. Yet it didn't, and understands that its audience wants to play Fortnite in countless ways and deserve to be rewarded regardless of what form that might take. I can't wait to see where this game goes in the future, and what other surprises it has in store for the coming seasons.
Source: Read Full Article