Genshin Impact's 1.3 content contains the long-awaited Lantern Rite Festival event. This event highlights Liyue Harbor and helps to put the Yaksha Xiao in the spotlight. Through the event, players have a chance to earn tons of level-up items, free primogems, and they can even pick a four-star character in the Stand By Me event. The biggest problem facing players is that the festival isn't as straightforward as other events.
There are three main types of currency players will acquire in the event: Xiao Lanterns, Veneficus Sigils, and Peace Talismans. Each of these is used for a different purpose and obtained through different ways.
Xiao Lanterns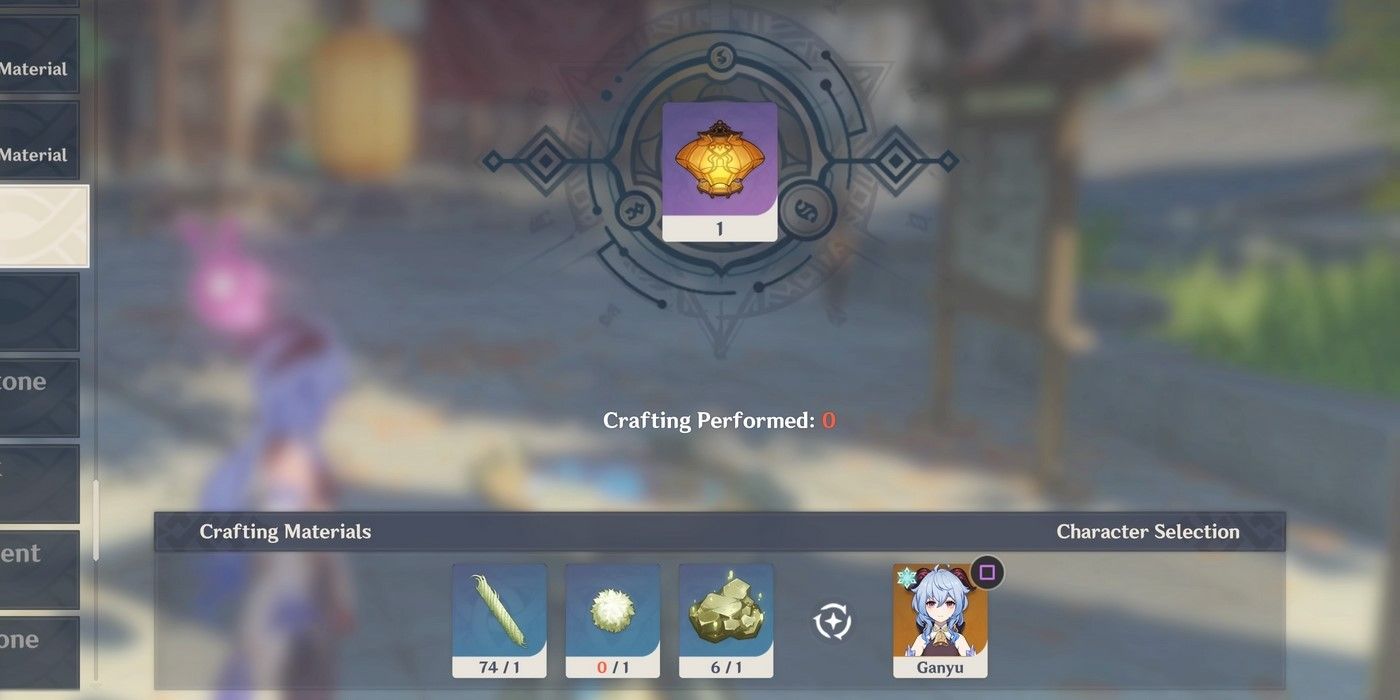 Xiao lanterns are the first thing you will learn about when starting the event. These lanterns are craftable items that are needed for fulfilling the daily citizen request and are used as payment for playing Theater Mechanicus, the new tower defense mini-game. Unlike most types of currency, players will need to collect the materials to make the items from the wild. To make these lanterns, you will need
Lantern Fiber – This is earned through collecting plants.
Wick Material – This is earned through hunting meat-producing animals and killing hilichurls.
Plasturite Shards – These are acquired through farming ore.
Each Xiao lantern requires one of each of these items to craft and 50 mora. The lanterns can also be used to place items around the map and don't appear to have an expiration date,
Veneficus Sigils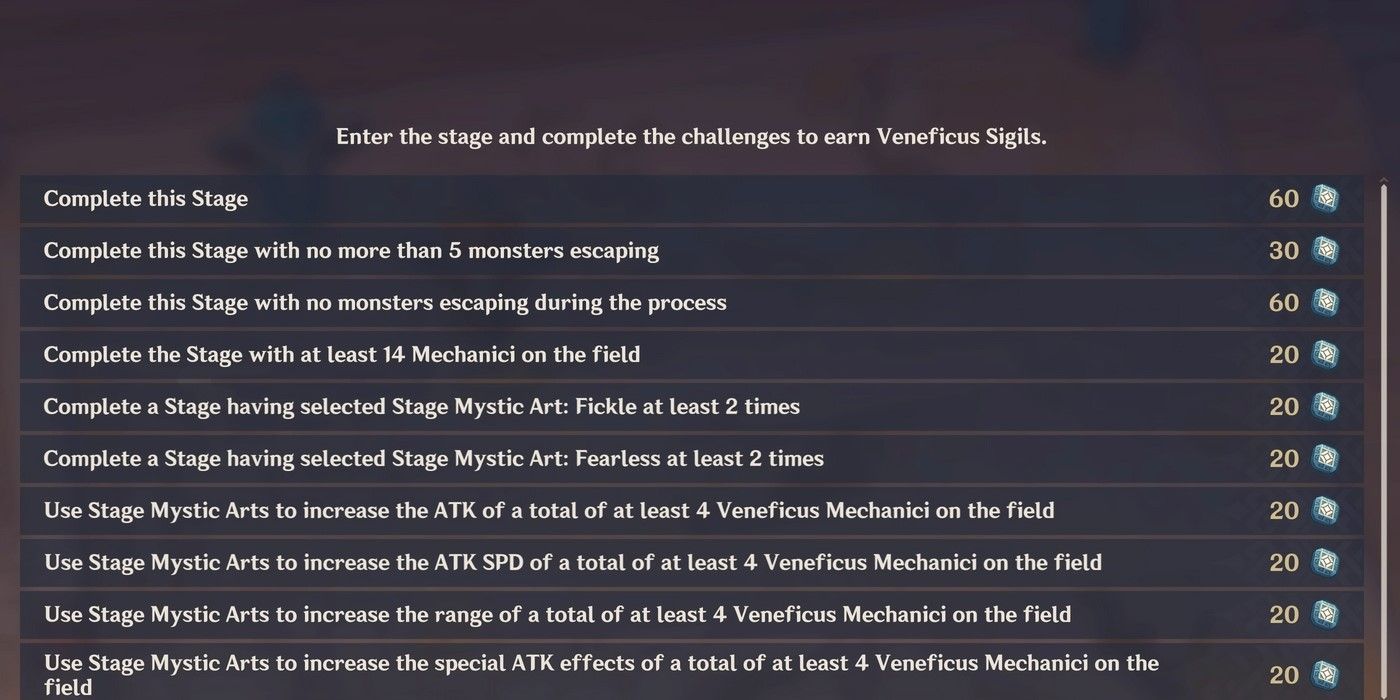 The next type of currency of Veneficus Sigils comes directly from the Theater Mechanicus game. The sigils are earned by beating a game, and the more sigils you unlock, the more things you can do in the game. Sigils can be used to buy various upgrades that will make the harder rounds of the game much easier.
You will also need to rely on the sigils in-game to help you improve your field. When you earn enough Veneficus Sigils, then you will be able to claim Peace Talismans as a reward.
Peace Talismans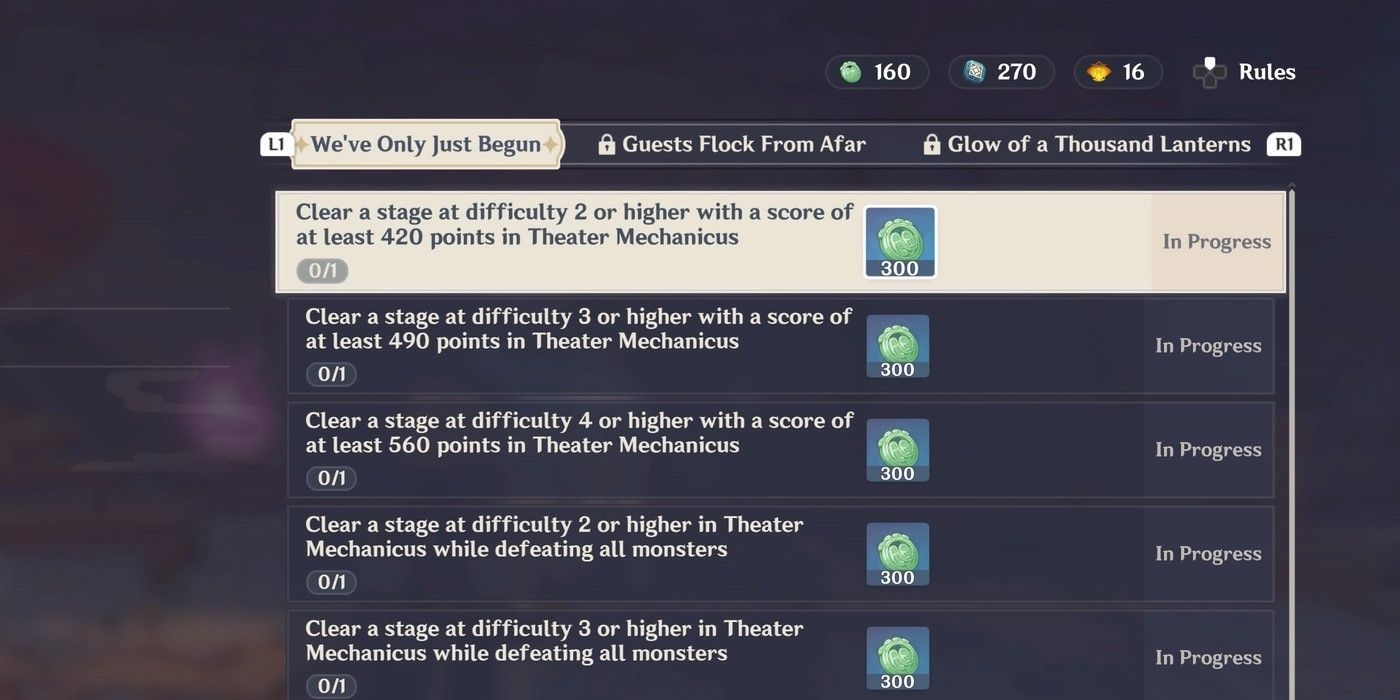 This is the currency that players are really going to want to focus on collecting. Peace Talismans work like crystals and points from other events. These are what you are going to be spending in the Xiao marketplace to unlock those level up items and books. The only way to earn these currently is through Theater Mechanicus, which can be a bit stressful for players who have never played or are not fond of tower defense games.
In addition, Peace Talismans need to be gathered in order to claim your four-star character from the Stand By Me event. To claim a character, 1,000 Talismans will need to be gathered by the player; this is also the same price players will need to pay for the exclusive Lantern Rite name card. Players who aren't fond of the mini-game can check out guides that will help walk them through the game. Luckily, there are ways to easily win, such as using Jean to throw the enemies around the field.
Next: Genshin Impact: Pro Tips For Playing As Xiao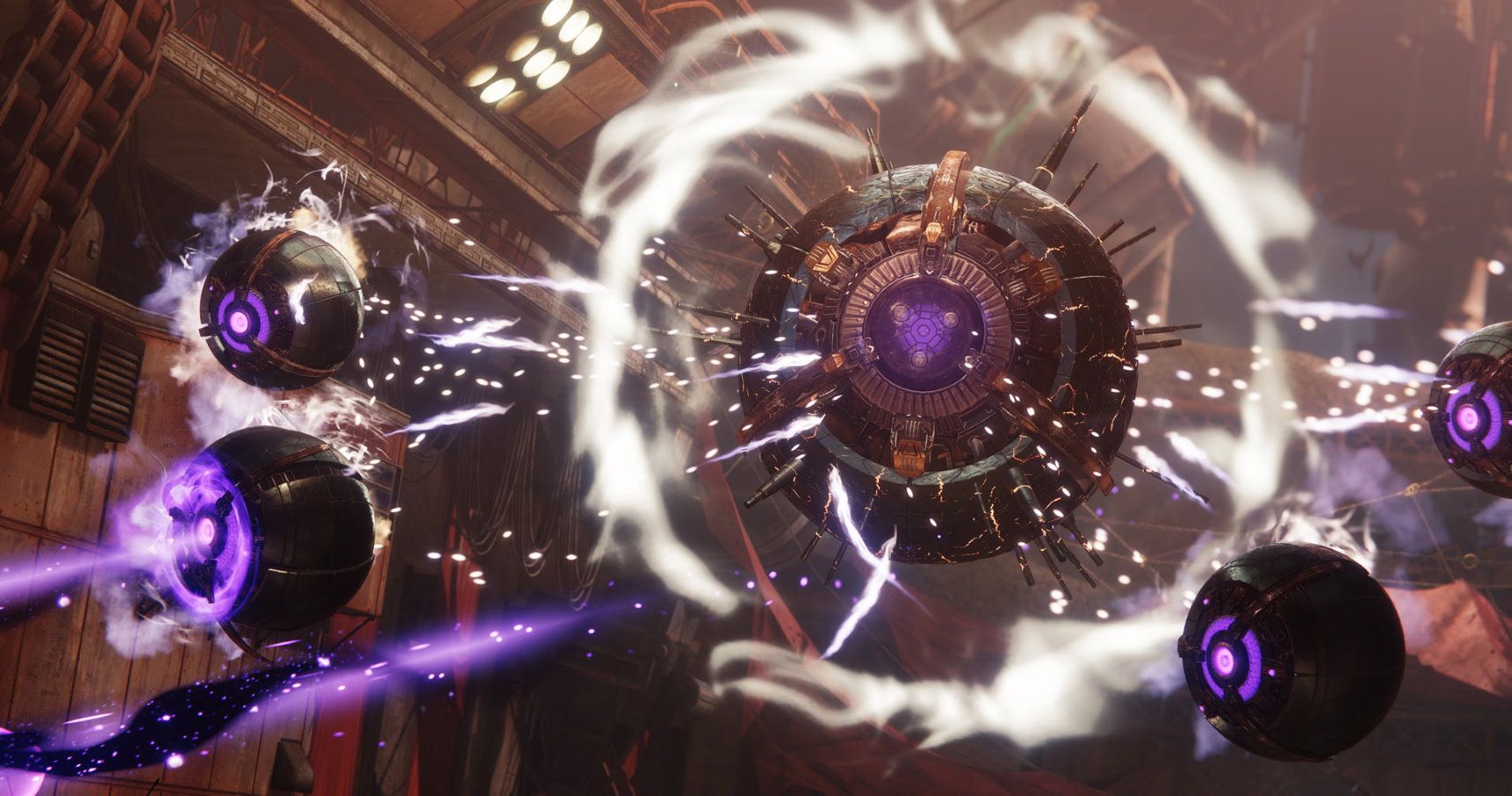 Jess has been writing for clients all around the world for years. From companies in Japan to being featured on The Kim Komando Show, Jess has prided herself in expressing her love for gaming. Her favorite console is the Nintendo 64 and she revels in replaying through Paper Mario and Megaman Legends. When not fighting Reaverbots she can be found gushing over the newest JRPGs or watching seasonal anime with her furless cat Noko.
Source: Read Full Article