Every day when you log-in to Genshin Impact, you will be given four daily commissions to complete. Each commission will grant a scaled amount of adventure experience depending on your level and ten primogems. By completing them all and turning them into Katherine at the guild, players can earn tons of items and free primogems each week. With that being said, there are a lot of daily commissions out there now, with requests being split between Mondstadt and Liyue.
With more and more requests being added all the time, it can be hard to keep up with them all. The guide below contains every request that has currently come out and their clear requirements.
Mondstadt NPC Commissions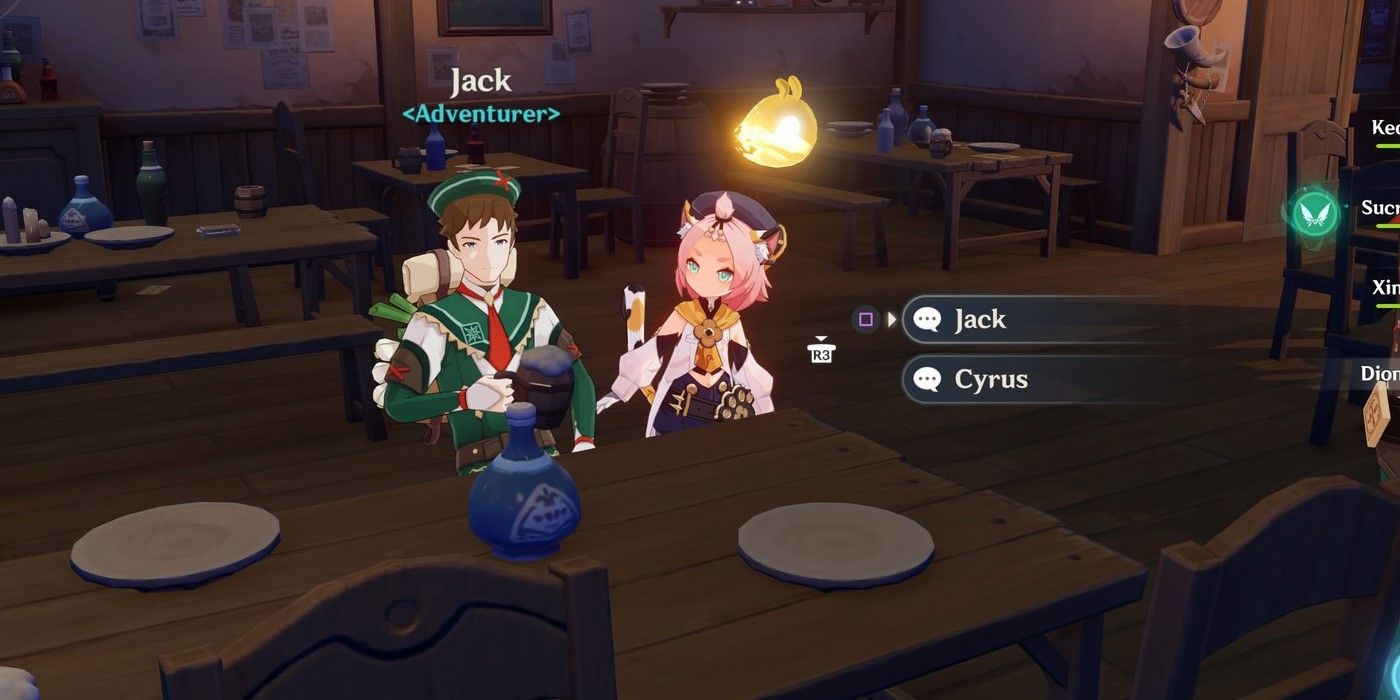 A Commission from "That Guy": Defeat Treasure Hoarders in the marked location after speaking with Vile.
A Little Booze Doesn't Hurt: Deliver Sunsetta to Eury for Nimrod to keep him out of trouble.
A New Storm is Brewing: Talk to Vind and clear the Hilichurls out of the nearby tower.
A Returning Customer: Make Siegfria some Jade Parcels.
Adventure Takes Courage!: Talk to Patchi and clear out the Hilichurl camp.
A Surprise Gift: Talk to Rudolf: you will be given four NPCs to select from. Each NPC gives a short quest like collecting three Windwheel Aster.
Big Pudgy Problem!: Get Rid of the Slimes at the Mondstadt dock.
Blocked?: Clear the road of the Hilichurl blockade and defeat all the enemies.
Cleanup At Dawn II: Use the power of anemo or pyro to destroy leaf piles at Dawn Winery.
Eat It While It's Hot: Deliver a meal from Dragonspin to Iris within 70 seconds.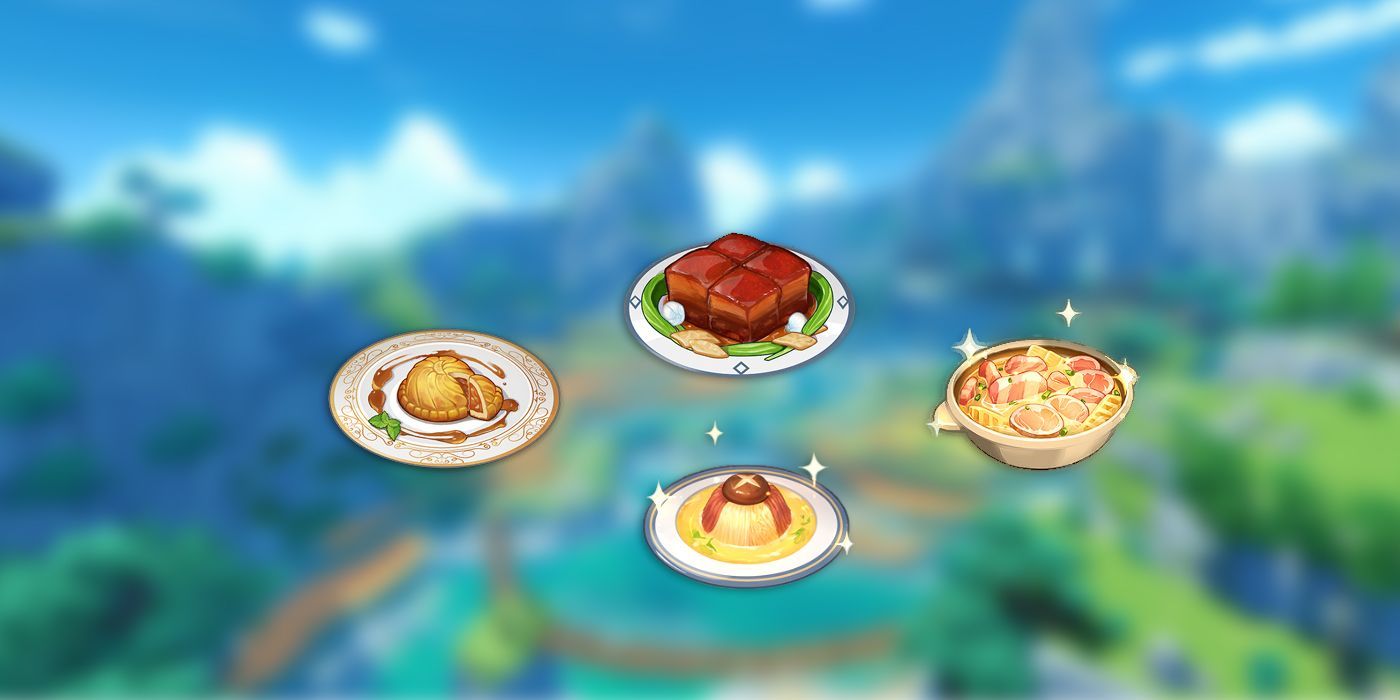 Ellin, the Wannabe Knight: Destroy all the training dummies at the same time.
Floral Fresh: Check on buried flowers at Dragonspine.
Food Delivery: Deliver food to the specified NPC within the time limit.
Fresh Flora: Bury flowers in Dragonspine
Grateful to the Gods: Clean the designated statue of the seven with anemo or hydro talents.
Guy in the Background: Give Guy his requested item.
Language Exchange: Successfully approach a Hilichurl and let Ella Mush Speak With it.
Leaves on the Wind: Find three traces of wind using elemental sight.
Long Distance Love: Deliver a letter from Godwin to Glory.
Lost Key: Use your elemental sight to track down a lost key.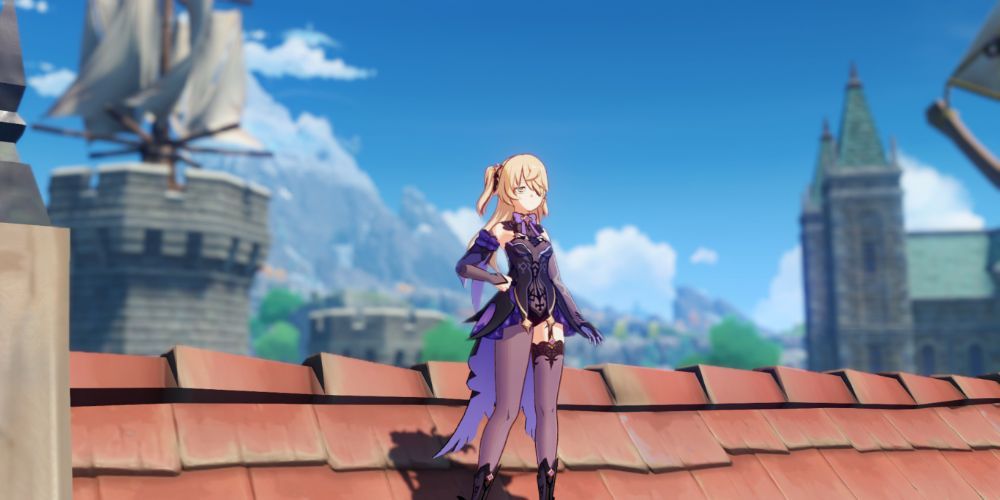 Michelle Never Stops!: Give Sunsettas to Quinn so Michelle can take the day off.
Miracle Medicine: Defeat slimes to get special medicine.
Nora, Run!: Reach the marked location before the timer runs out.
Only Half-Frozen: Guide a Seelie to Tommy in Dragonspine and then feed him Delicious Radish Soup.
Pigeon, Duck, and Child: Scatter wheat for Timmie.
Pigeons Go AWOL: Hunt down the lost pigeons for Draff and defeat the Hilichurls.
Poetry Exchange: Pick the proper language to perform poetry for peaceful Hilichurls.
Presumption of Innocence: Find evidence at Angel's Share that Nimrod is drinking again.
Question and Answer: Answer Swan's quiz correctly.
Reliable Helper: Defeat enemies in the Windwall Highland for Tsarevich.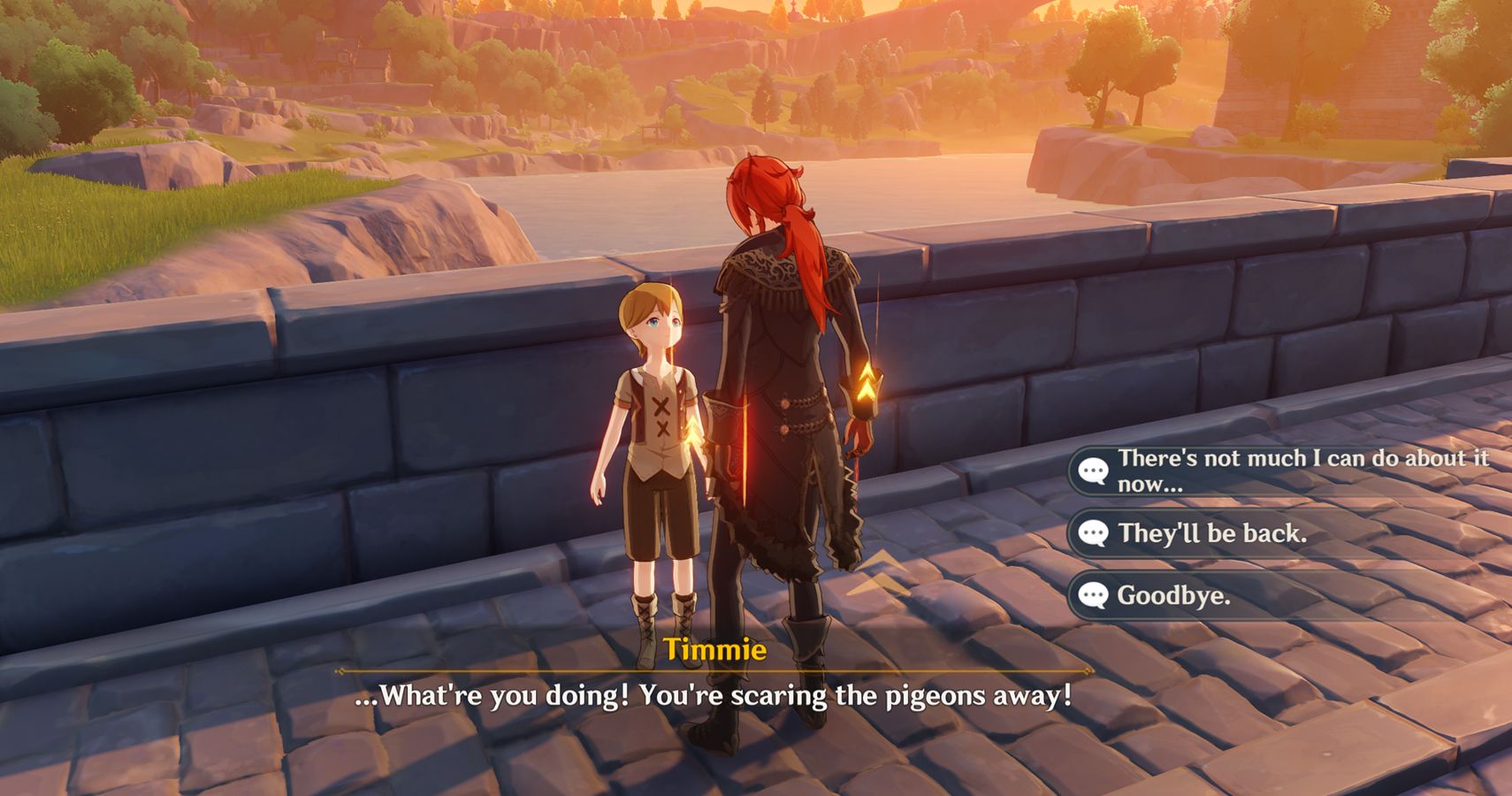 Sorry, Timmie!: Give three Philanemo Mushrooms to Grace to get a special Hashbrown for Timmie.
Stop Albert, Stop!: Clean-up around the church to get Albert to leave Barbara alone.
Tales of Winter: Retrieve loot for Viktor at the marked location.
The Best Audience in All of Mondstadt: Track down a monster with Jack.
The Limitations of an Adventurer: Retrieve a Hilichurl training dummy for Herman.
Things a Father Can Do: Give three Sweet Flowers to Tunner.
Timaeus' Alchemy Tutorial: Make the requested alchemy item.
Urgent Repairs: Help to gather materials for a cart and defeat any attacking enemies.
Whispers in the Wind: Scatter Dandelion seeds for Glory in Mondstadt.
Emergency Supplies: Place supplies at the marked locations on the map.
Liyue NPC Commissions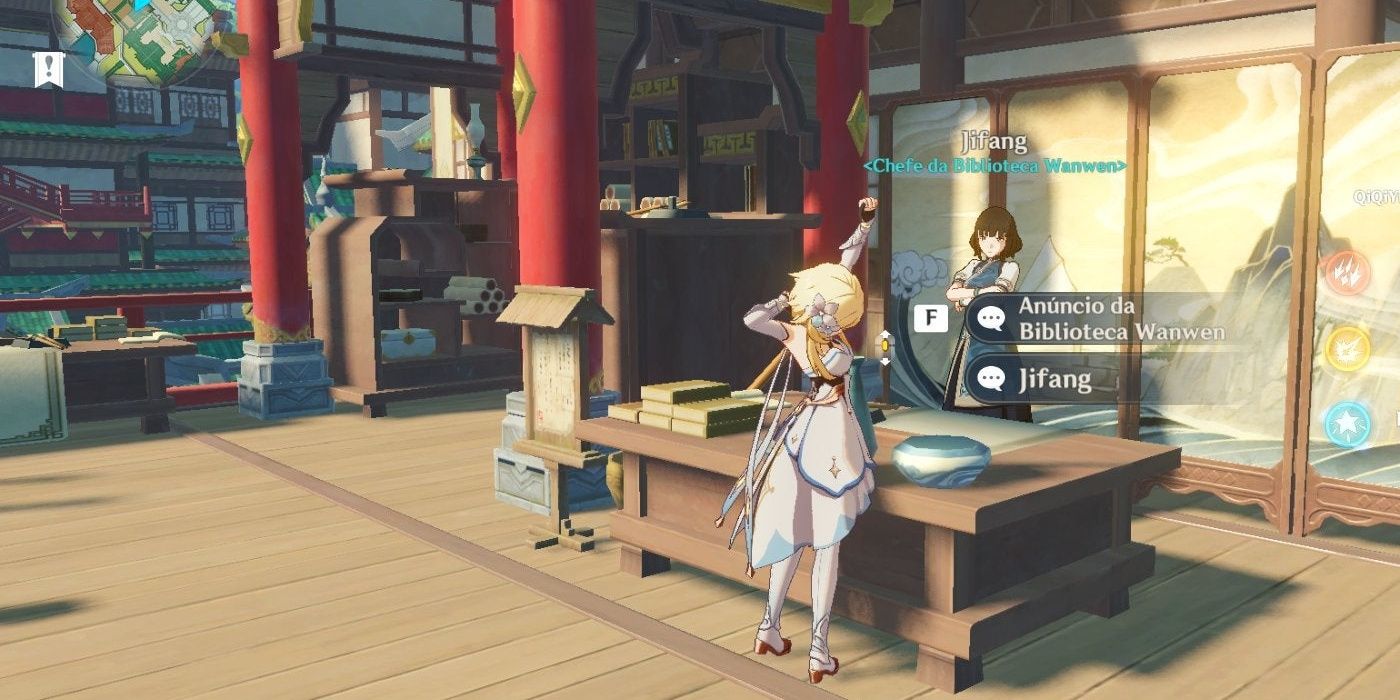 A Bottomless Appetite: Give the requested dish to Yicheng to help him feel full.
A Little Raid: Wipeout Treasure Hoarders at the marked location.
A Novel Idea: Listen to marked conversations to gather inspiration for Chang the Ninth. The player can also choose to fight Hilichurls instead.
Business in a Marsh: Defeat the marked enemies near the Inn.
Cliffhanger: Help Tea Master Liu Su finish his story by talking to marked NPCs and giving him feedback.
Diamond in the Rough: Play a game of shopping with Shitou in Liyue Harbor.
Fishing Jiangxue: Help Jiangxue continue fishing by defeating incoming Hilichurls.
For Old Time's Sake: Save Chang the Ninth from monsters at Wuwang Hill.
Geo Travel Diary: Give Musheng a Liyue related item.
Good Medicine Tastes Bitter: Deliver Almond Tofu to Chenxiang so her daughter will take her medicine.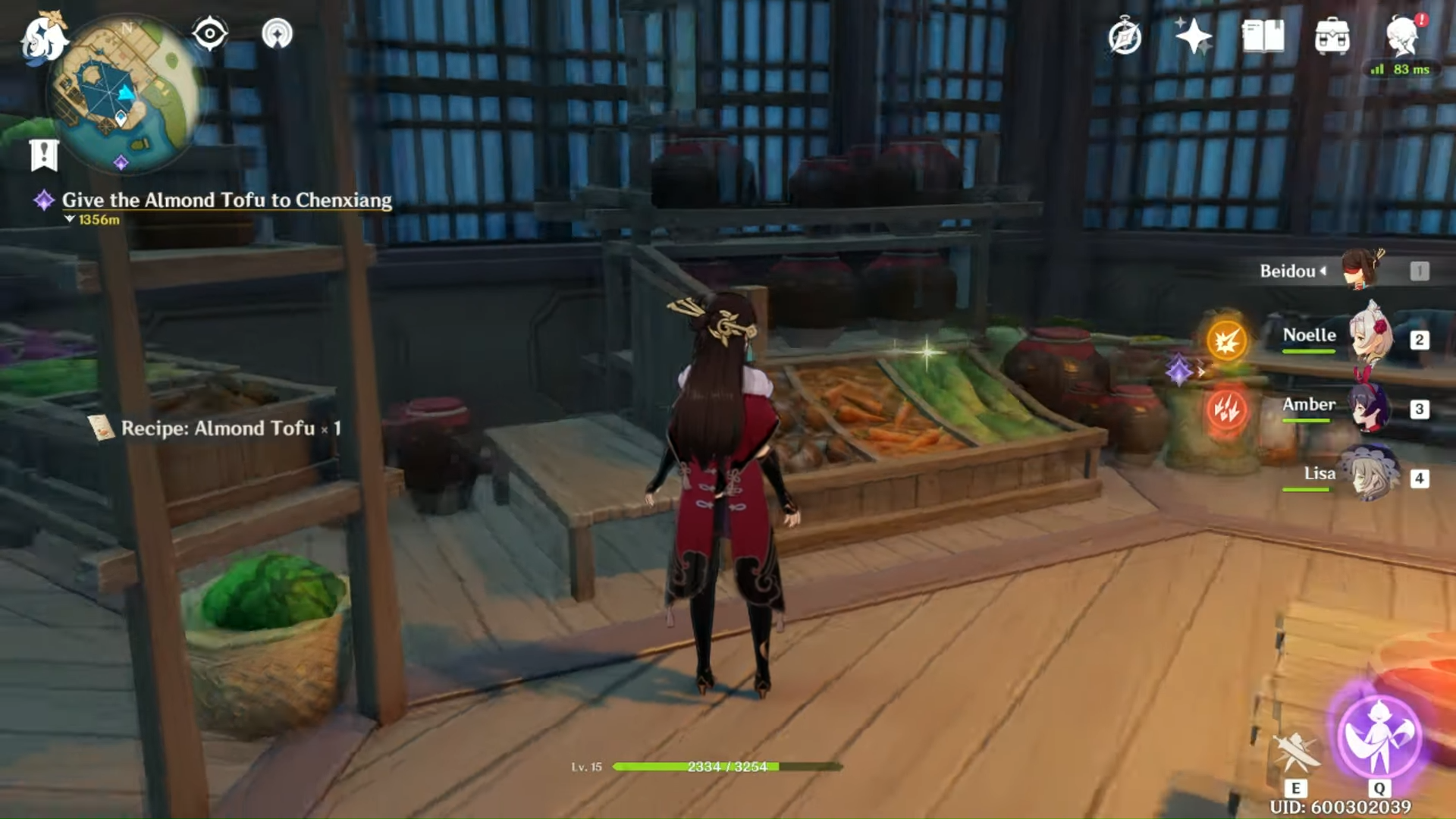 Good Sign: Look at marked locations for signs pointing to Zhihua's soulmate.
Growing Pains: Help Little Lulu acquire perfume.
Guest from Afar: Deal with Hilichurls near the Inn.
One Ship, Two Ships, Three Ships: Tell Linling the number of docked ships in Liyue Harbor.
Pirate Invasion, in Liyue Harbor!: Play a game of pirates with the kids and give them the requested item at the end.
Sorry, Linling!: Find and review goods on the marked ship.
Stairway to Wangshu: Gather materials to repair the Wangshu Inn staircase.
The Lost Relic: Find the lost items at the locations marked on the map.
The Sparrow Studies the Blade: Pick three Qingxin flowers for Sun Yu.
This Novel Is Amazing!:  Deliver Chang the Ninth novel to the Commerce Guild.
Where is the Unseen Razor?: Defeat enemies at the marked location on the map and report back to Lan.
Wine, With a Taste of Freedom: Get a Dandelion for Degui.
Yanxiao's Dilemma: Find Jueyun Chili and a Lotus Head for Smiley Yanxiao and then deliver his dish to Jiangxue.
Combat Commissions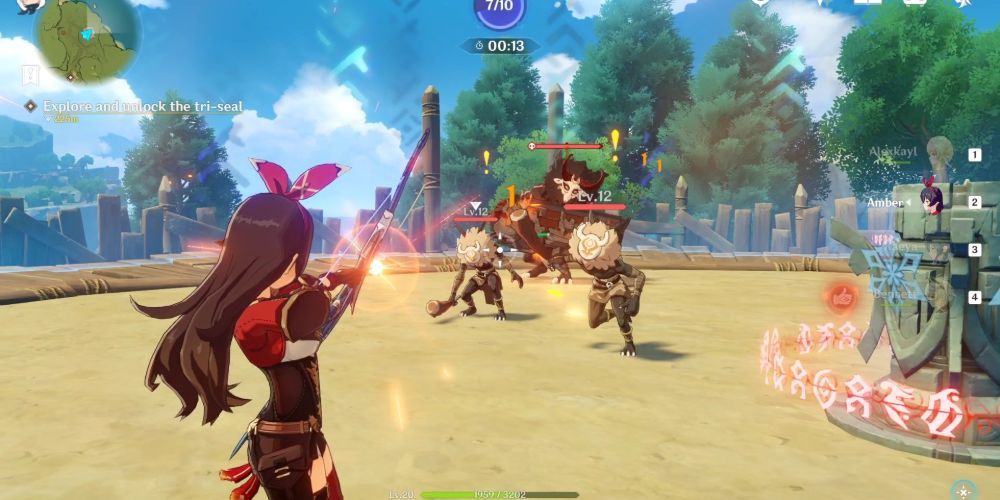 A Small Step for Hilichurls: Defeat all Hilichurls in the marked area.
Big Ice-Cold Crisis!: Defeat all cryo slimes in the marked area.
Capsizing Waves: Defeat or knock enemies into the water.
Crisis of Shields: Defeat shielded enemies in the marked area.
Dangerous Haul: Destroy the Hilichurl balloon before it reaches its destination.
Emergency: Defeat the marked enemy.
Full Speed Ahead: Reach the marked location before the clock runs out.
Icy Issues: Destroy the Hilichurl camp that is making cryo explosives.
Impregnable Defense: Protect the monolith from enemy waves.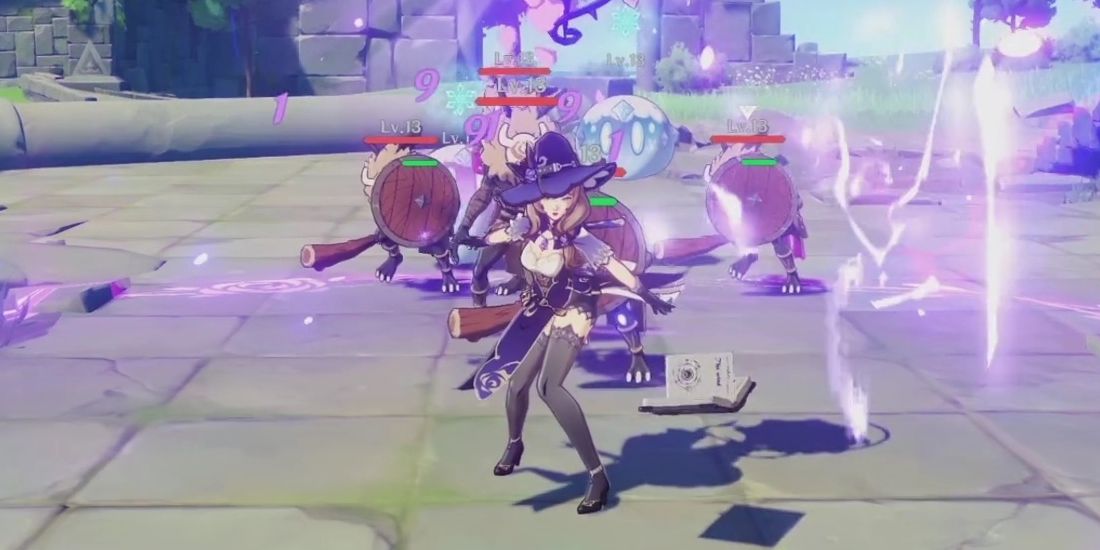 Increasing Danger: Destroy two Hilichurl towers at the marked location.
No Honor Among Thieves: Defeat the Treasure Hoarders at the camp marked on the map.
Practice Makes Perfect: Defeat enemies at the marked location to restore elemental balance.
Pudgy Pyrotechnicians: Stop Hilichurls from making bombs by wiping out the camp.
Safe Conduct:  Escort a supply balloon to its destination while protecting it from enemies.
Spreading Evil:  Defeat an Abyss Mage and their hoard of Hilichurls.
Straight to the Heart: Reach the appointed destination within the time limit.
Why Hit Rocks?: Defeat geo-infused enemies.
"For The Harbingers!":  Defeats the Fatui that are marked on the map.
Next: Genshin Impact Complete Guide And Walkthrough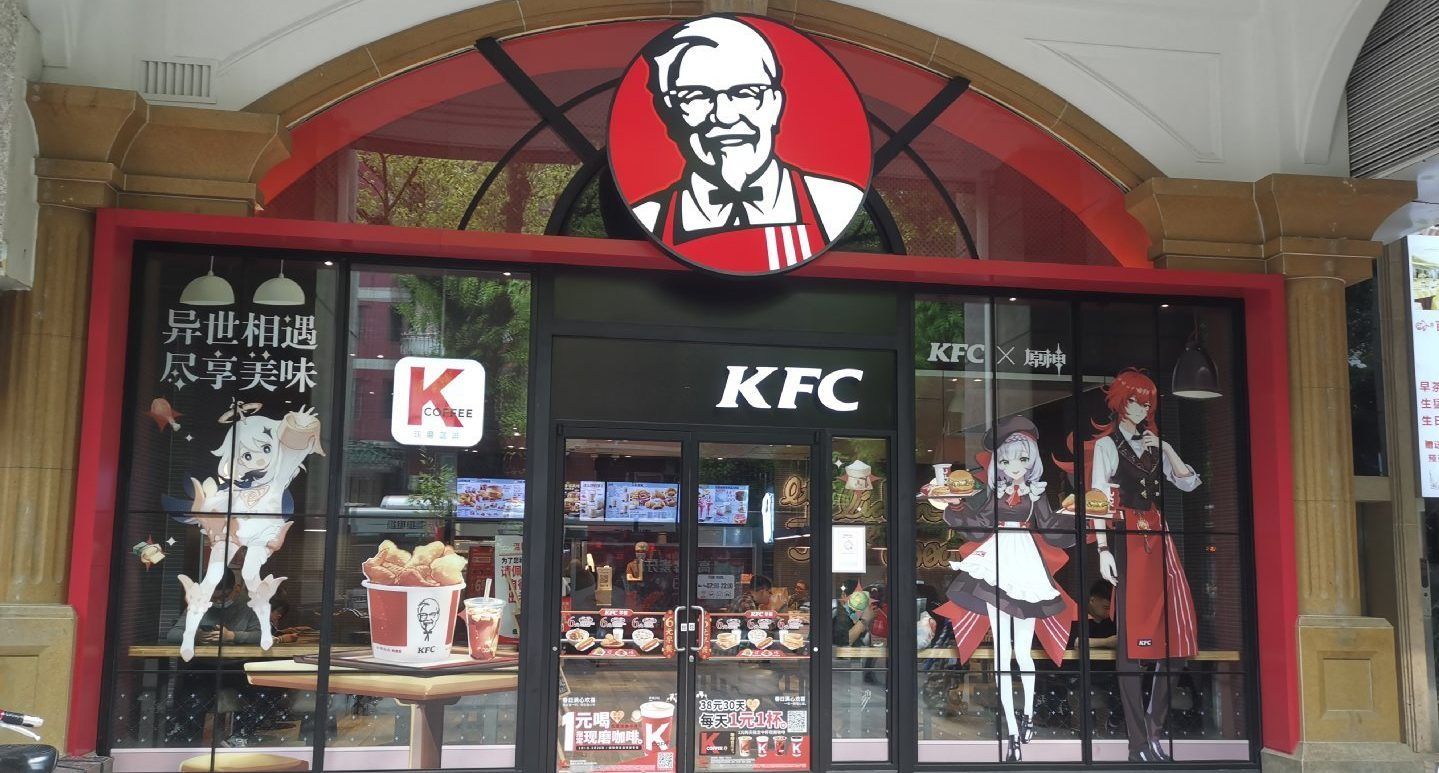 Jess has been writing for clients all around the world for years. From companies in Japan to being featured on The Kim Komando Show, Jess has prided herself in expressing her love for gaming. Her favorite console is the Nintendo 64 and she revels in replaying through Paper Mario and Megaman Legends. When not fighting Reaverbots she can be found gushing over the newest JRPGs or watching seasonal anime with her furless cat Noko.
Source: Read Full Article