If you've recently hopped on the latest games industry bandwagon, you'll definitely want to check out our Genshin Impact complete guide and walkthrough, which will help make your adventures across Teyvat as breezy as they come.
Genshin Impact has taken the world by storm over the last three weeks, having quickly enraptured players from all over the globe. It shipped 17 million copies in four days (on mobile alone), raked in over $100 million in less than two weeks (despite being free-to-play), and was recently crowned as PlayStations's Player's Choice winner for September.
So, if all the fuss has you tempted to give it a go for yourself — or if you're already playing and need a bit of a helping hand — our Genshin Impact complete guide and walkthrough will make sure you traverse the lands of Teyvat without ever having any trouble. Here's everything you need to know about Genshin Impact.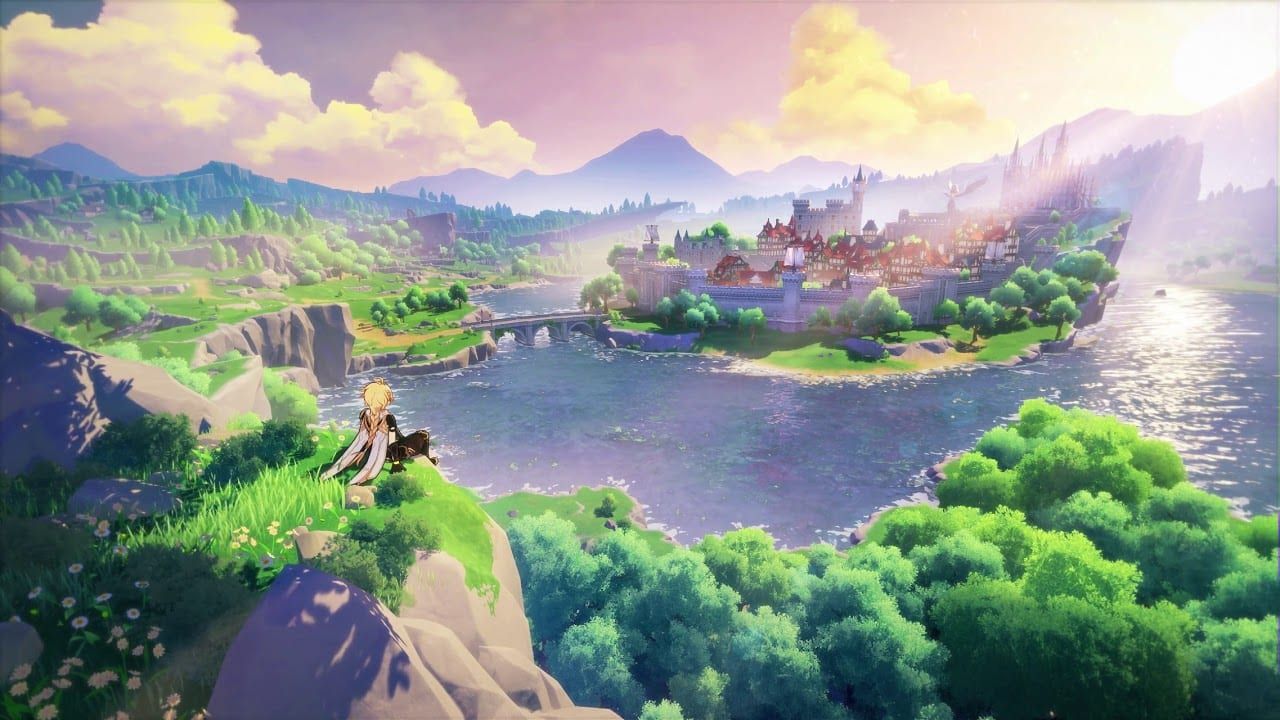 Before you start. it's worth checking out the Genshin Impact PC Requirements to see if you meet the minimum specs — if not, you can always play on PS4 or mobile, or Nintendo Switch down the line.
Genshin Impact Tips And Tricks
Because we know that a lot of beginners will be consulting this guide, let's get the spoiler-free stuff out of the way first. Below is a list of all our basic tips and tricks that will help you get started in Genshin Impact. These are the fundamental things you'll need to know to be successful on your adventures across Mondstadt, the game's starting area, and mastering them will make life far easier in the long run.
Genshin Impact: Beginner's Guide
Genshin Impact: How To Fast Travel
Genshin Impact Adventure Rank Guide — How To Increase Adventure Rank Fast
Genshin Impact Daily Reset Time Guide – When Is The Daily Reset?
Genshin Impact: How To Raise Friendship Levels
Genshin Impact: How To Re-roll For Better Characters
Genshin Impact: How To Play With Friends
Genshin Impact Crafting, Fishing, And Trading Guides
The next thing you'll need to understand about Genshin Impact is how its systems work. Like many traditional RPGs, Genshin Impact includes crafting, fishing, and trading, but it puts its own unique spin on each of them. You'll need to find ingredients and cook food to restore health and complete quests, while you'll regularly chat to merchants in order to get important items — here's everything you need to know about crafting, fishing, and trading in Genshin Impact.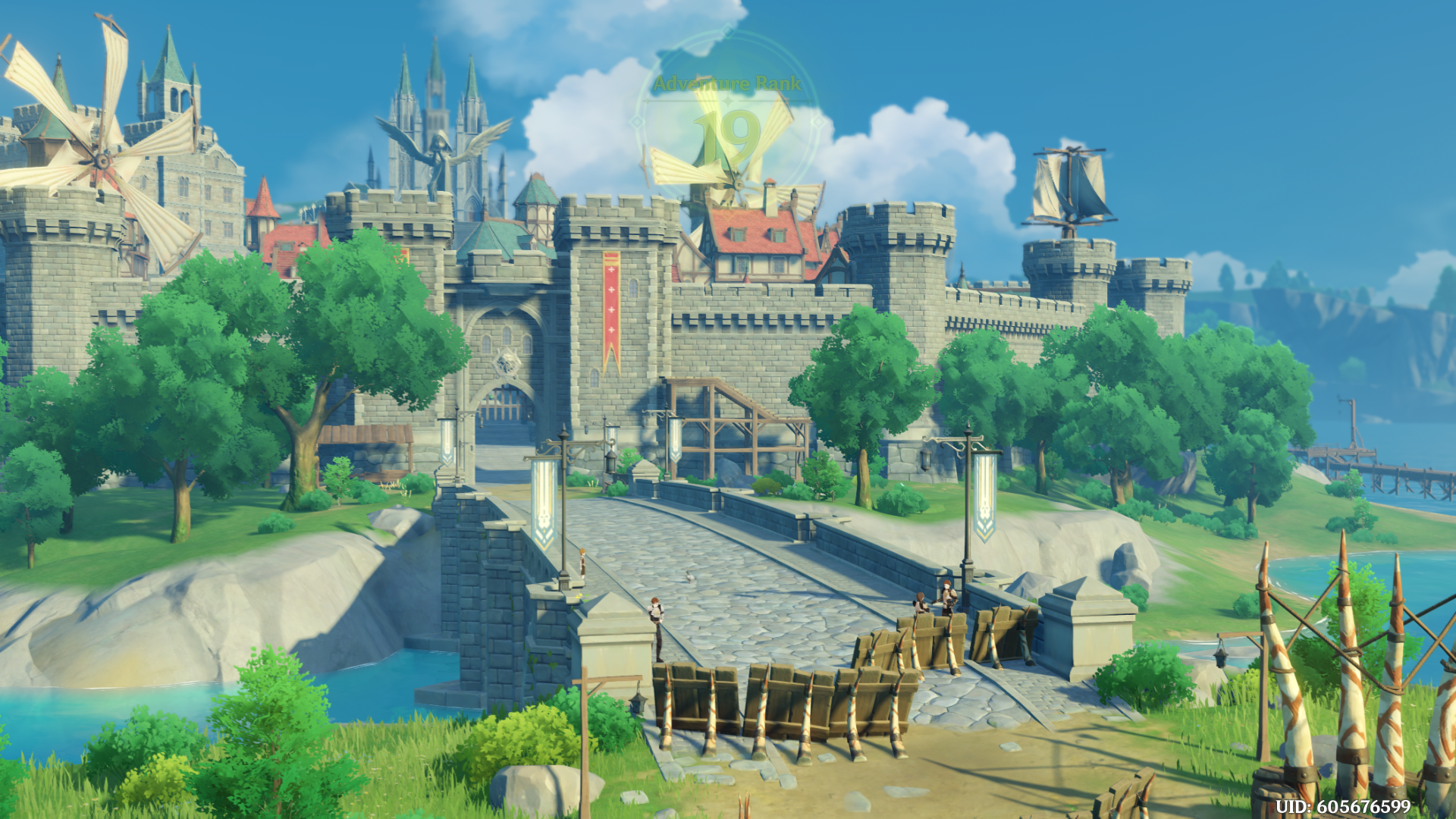 How To Process Ingredients In Genshin Impact
Genshin Impact: Complete Cooking Guide
Genshin Impact: How To Fish
Genshin Impact: All Currency Guide
Genshin Impact Character Tier Lists And Best Team Compositions
Once you've got the tips and tricks ingrained in your brain, and have successfully mastered all of the microsystems tied to crafting, cooking, and fishing, it's time to focus on maximizing the efficiency and effectiveness of your party. To do this, you'll need to know who the strongest characters in the game are, as well as which ones go well with one another. If you're worried your team is too weak, be sure to consult the re-roll guide from the tips and tricks section. After that, everything you need to know about who the most powerful characters are is below — we've even put together some specific guides for individual fighters, too.
Genshin Impact Tier List — Best Characters For Your Party
Genshin Impact: Top Tier Team Compositions
Xingqiu Genshin Impact Build Guide
Qiqi Genshin Impact Build Guide
Elements
Now that you understand synergy, it's all about converting theory into practice. Below is everything you need to know about using elemental versatility to your advantage, which should make most combat encounters a total breeze.
Genshin Impact: Elements Guide
Genshin Impact Super Conduct Explained
Genshin Impact Ascension Item Locations
Now that you've got a powerful party and understand how to get the most bang for your buck with elemental combos, it's time to make sure everyone you're using is properly kitted out. Although you can purchase a range of ascension materials from Marjorie in Mondstadt — who owns the With Wind Comes Glory curiosity shop — you'll have to find some character and weapon ascension items for yourself. Here are the locations for some of the most well-hidden ones.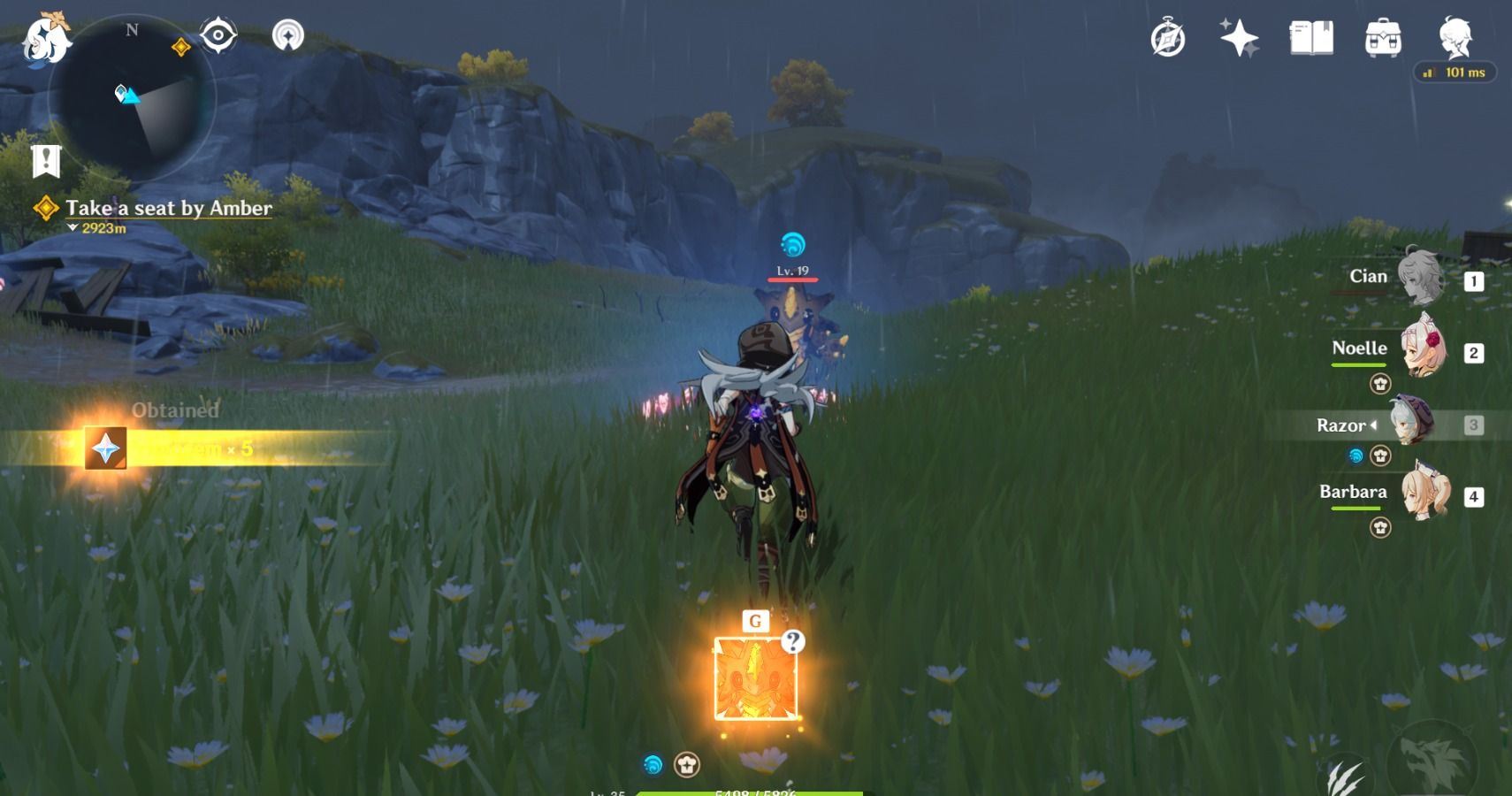 Genshin Impact Geovishap Hatchlings Guide — Where To Find Fragile Bone Shards
Genshin Impact: How To Get Hoarfrost Cores
Genshin Impact Violetgrass Location Guide — Where To Find Violetgrass
Genshin Impact Bosses, Puzzles, And Quests Guides
While most of your objectives in Genshin Impact are quite straightforward, some are significantly tougher than others. As a result, we've taken the liberty of collecting detailed walkthroughs covering the ones we struggled with most — if you're stuck and don't see the quest you're currently stumped on here, be sure to let us know so we can add it to the list. Also, be sure to have referred to all of the above steps prior to tackling a tough quest — the best advice — aside from specific solutions for puzzles and challenges — is to build a variety of teams for different elemental situations, which the last couple of sections are specifically devoted to.
Genshin Impact: Elite Opponent Guide
Genshin Impact Elemental Energy Overflowing Guide — How To Beat The Elemental Crucible In 3 Minutes
Genshin Impact: Spiral Abyss Guide
Genshin Impact Cecilia Garden Guide — How To Unlock Cecilia Garden
Genshin Impact Incomplete Writing – Statue Puzzle Guide
Genshin Impact: How To Observe The Shadow On The Sundial In Time The Wind Quest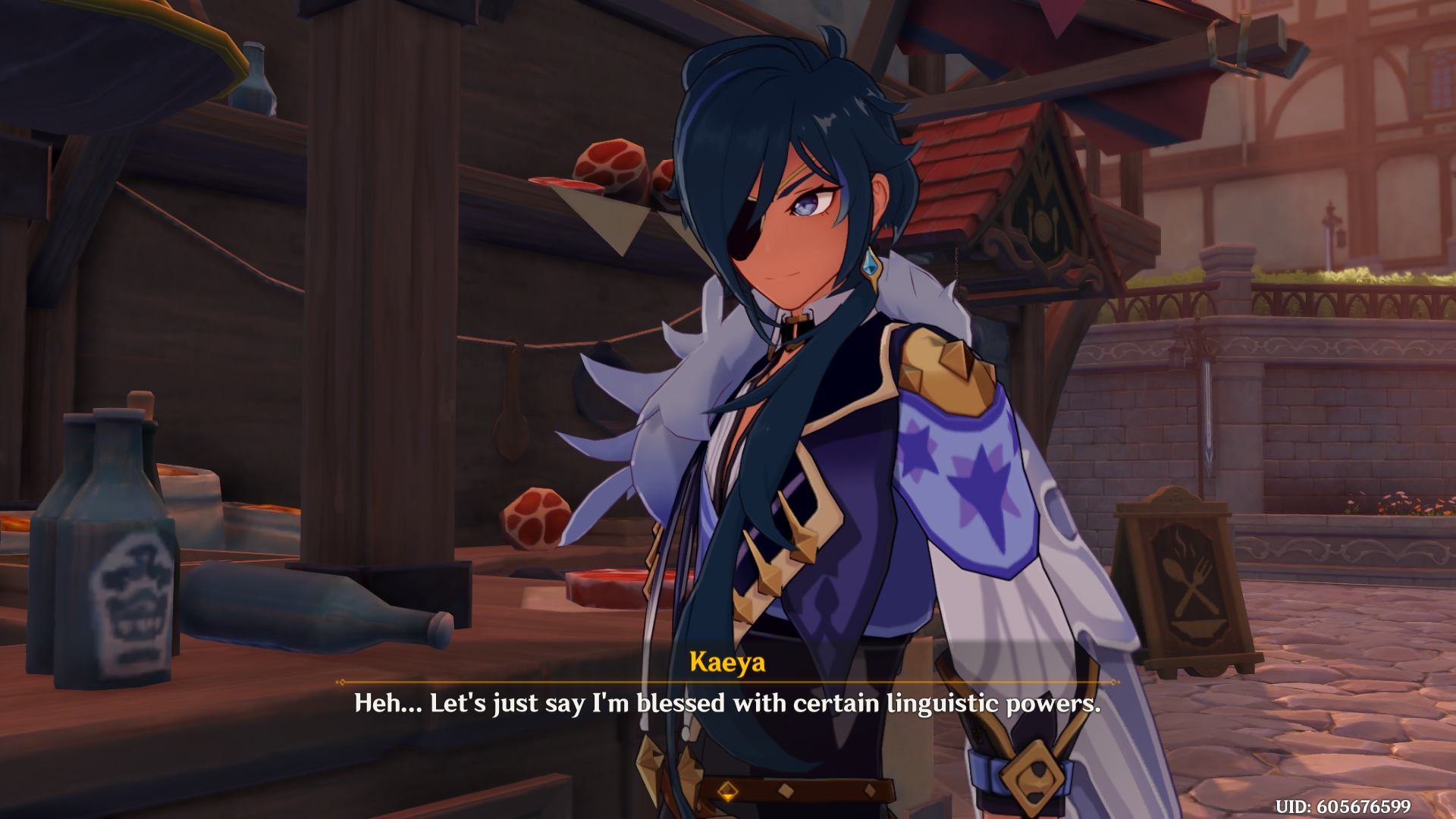 Genshin Impact Error Codes Solutions
Genshin Impact is still very new, so it's only natural it's currently suffering from errors. Fortunately, most of these issues are easy to fix — below is a list of problems we've been able to diagnose and solve so far.
Genshin Impact Error Code 4201 — How To Fix
Genshin Impact Shop Not Working Error — How To Fix
Genshin Impact Failed To Check For Updates Error – How To Fix
That's pretty much all you need to know to get the most out of the current state of Teyvat. If you're curious for more Genshin Impact, be sure to check out everything we know about Genshin Impact patch 1.1, which is set to launch on November 11. We also have a page devoted to the introduction of the Dragonspine region, which will be Genshin Impact's first expansion. It's scheduled to launch on December 23.
Read next: I'm Enjoying Genshin Impact More Than I Ever Liked Breath Of The Wild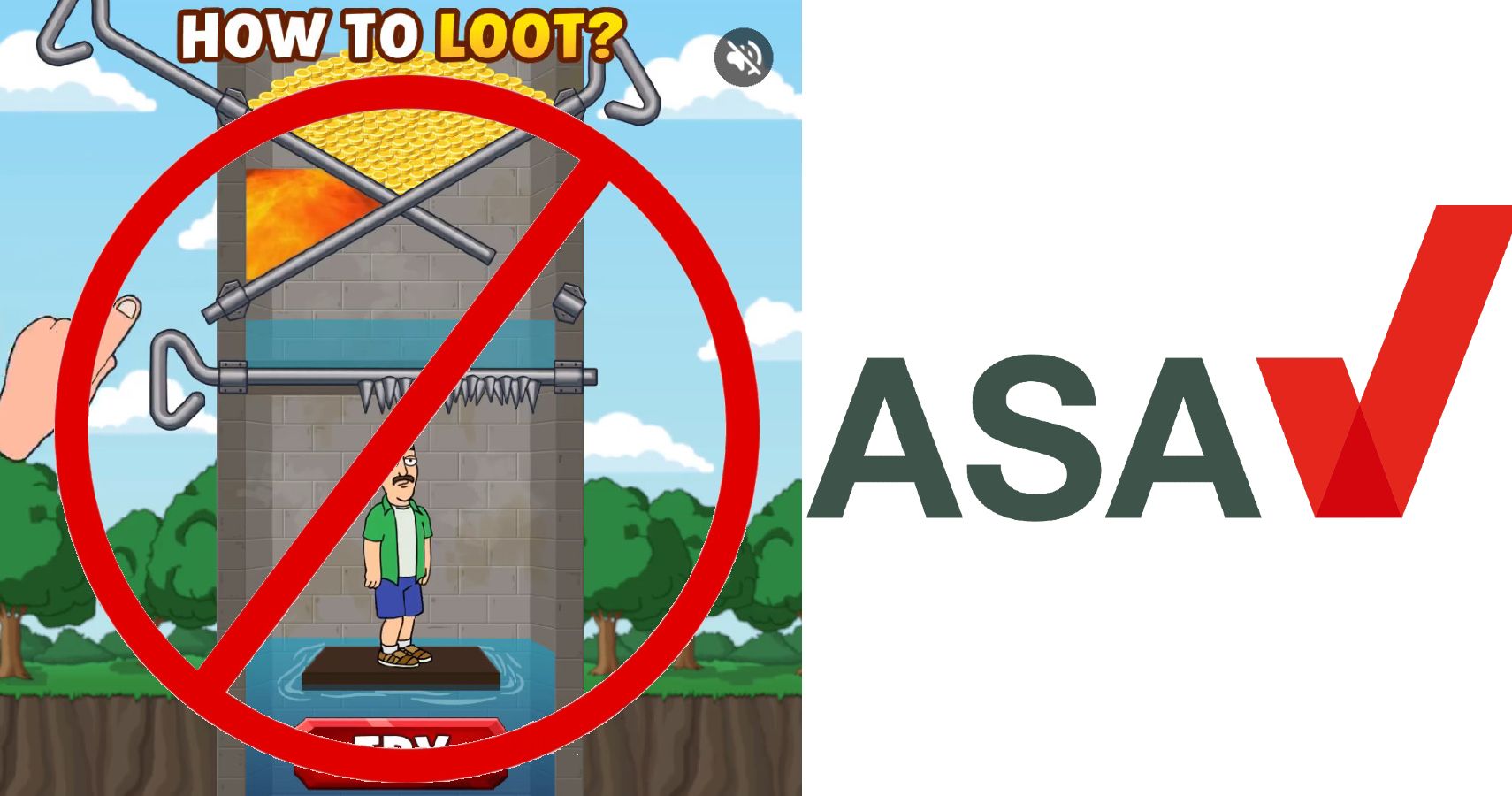 Guides
Nintendo Switch
PC
ps4
Genshin Impact
miHoYo
Cian Maher is an Associate Editor at TheGamer. He's also had work published in The Guardian, The Washington Post, The Verge, Vice, Wired, and more. His favourite game of all time is and always will be The Witcher 3, but he also loves The Last Guardian, NieR: Automata, Dishonored, and pretty much every Pokemon game ever released. You can find him on Twitter @cianmaher0.
Source: Read Full Article