Seablip's successful Kickstarter campaign recently ended, and it looks like the game will be launching sometime 2021. Though that may seem like a long time away, we here at TheGamer got our hands on some new scenes that might help pass the time.
Though Seablip draws its inspiration from Stardew Valley, the new pirate-themed adventure allows players to explore and battle on the high seas. However, the two games have one big thing in common: their art style. Similar to Stardew Valley, Seablip uses a pixel art style. Pixel art is reminiscent of a simpler time, but Seablip keeps things fresh with its breathtaking ocean views.
TheGamer got in touch with Seablip's developer, Jardar Solli, who provided us with some exclusive, in-progress images.
Here's a closer look: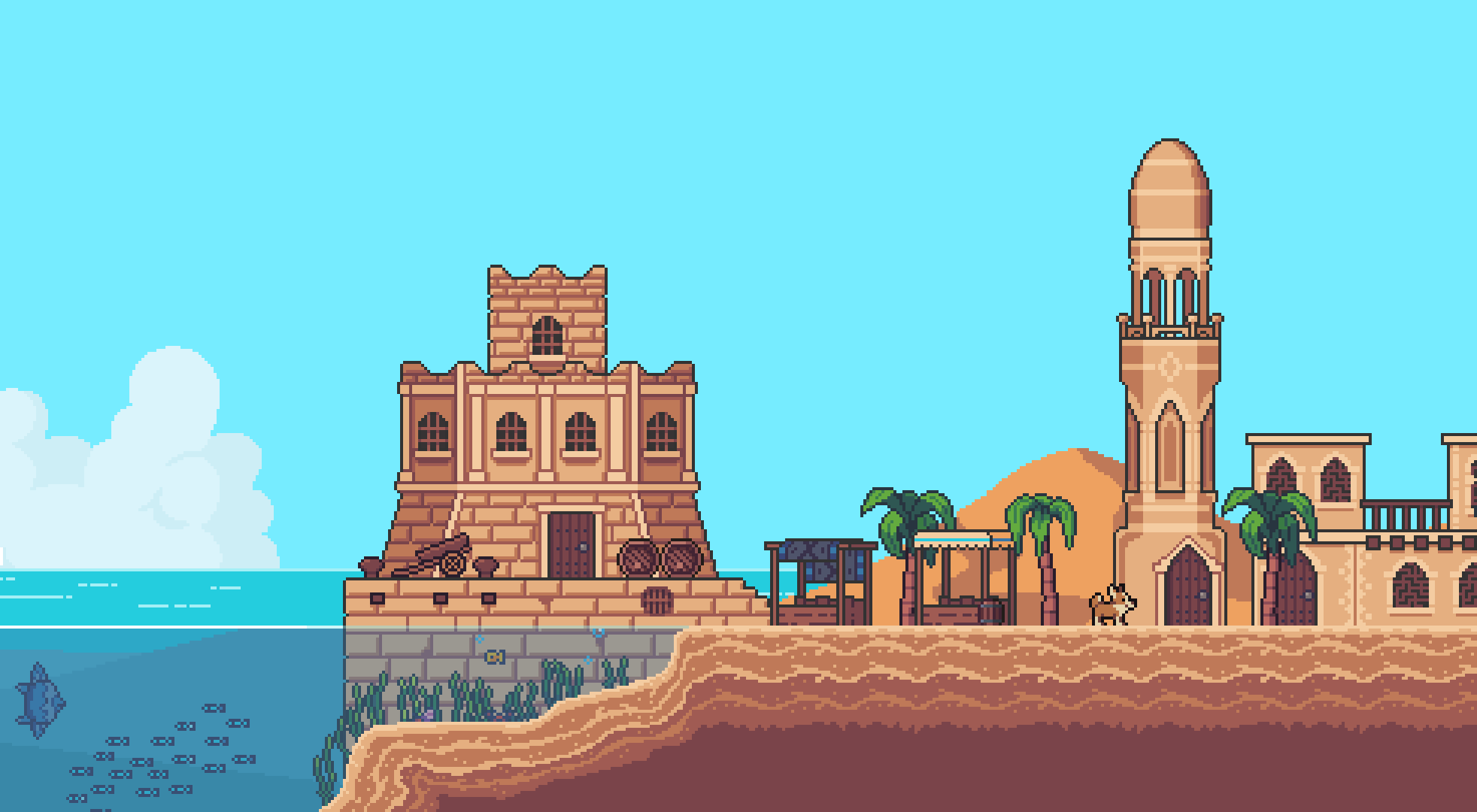 Seablip follows the journey of a captain who lives on a small island called Seablip. As captain, players get their very own ship that they can use to explore the game's massive world. However, the waters are brimming with countless dangers, so players must be wary.
Players can discover and visit various islands in the game and, according to Solli, this island (which can be seen above) is an important trading port. This likely means that players will be able visit this town to buy and sell various items throughout the game.
Although this image provides a glimpse of a desert island, part of Seablip's story will also take place up north, as there is a "mystic sound coming from the north" that players can investigate. This means that we'll also see a lot of wintery scenes with snow and icebergs, which could make for treacherous seas.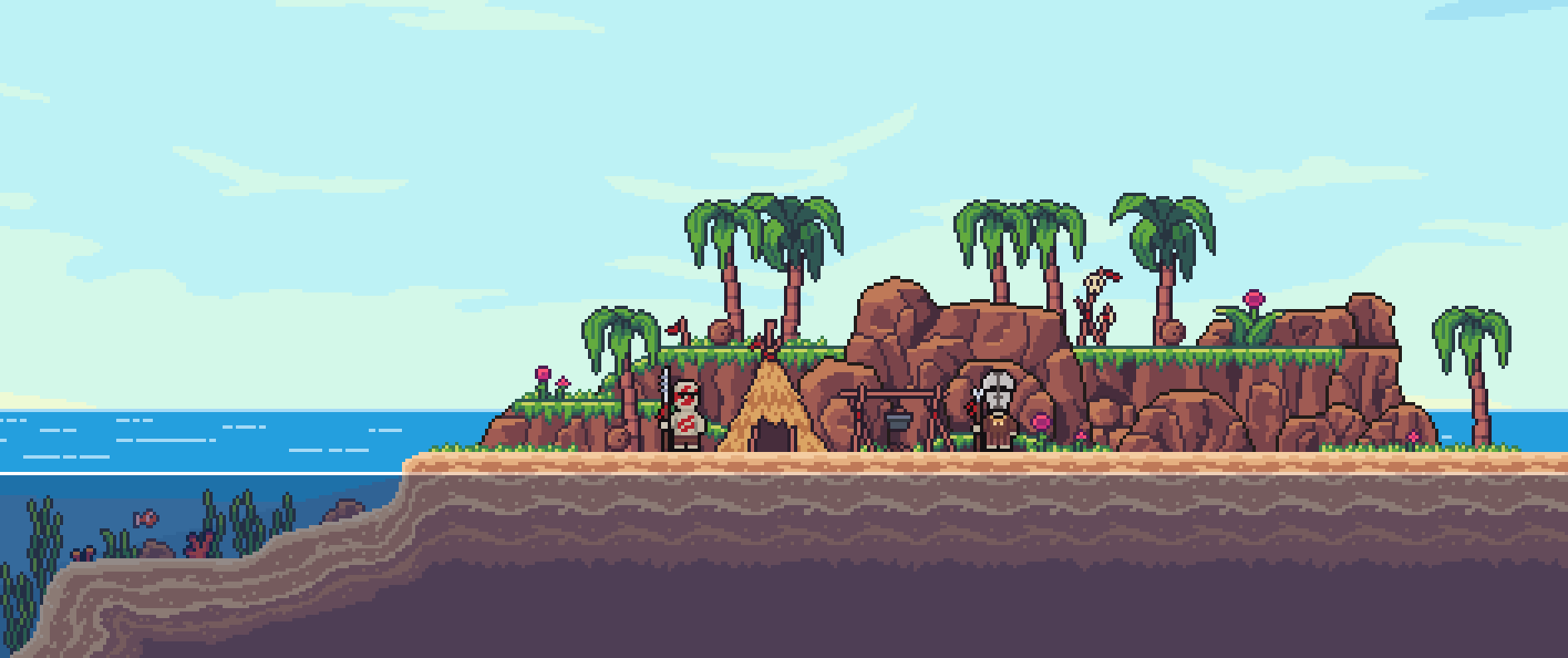 Since part of Seablip's story focuses on the "mystic sound" in the north, it seems like players will have a lot of exploring and investigating to do in order to find out what exactly is going on. The image above shows off an island inhabited by two tribes. These two tribes feel a close connection to nature and are therefore concerned about melting ice in the north.
Though these two tribes live closely together, they are both unique with distinctive ships and weapons. Players will likely see a lot of different ships within the game as they explore new areas and meet new characters.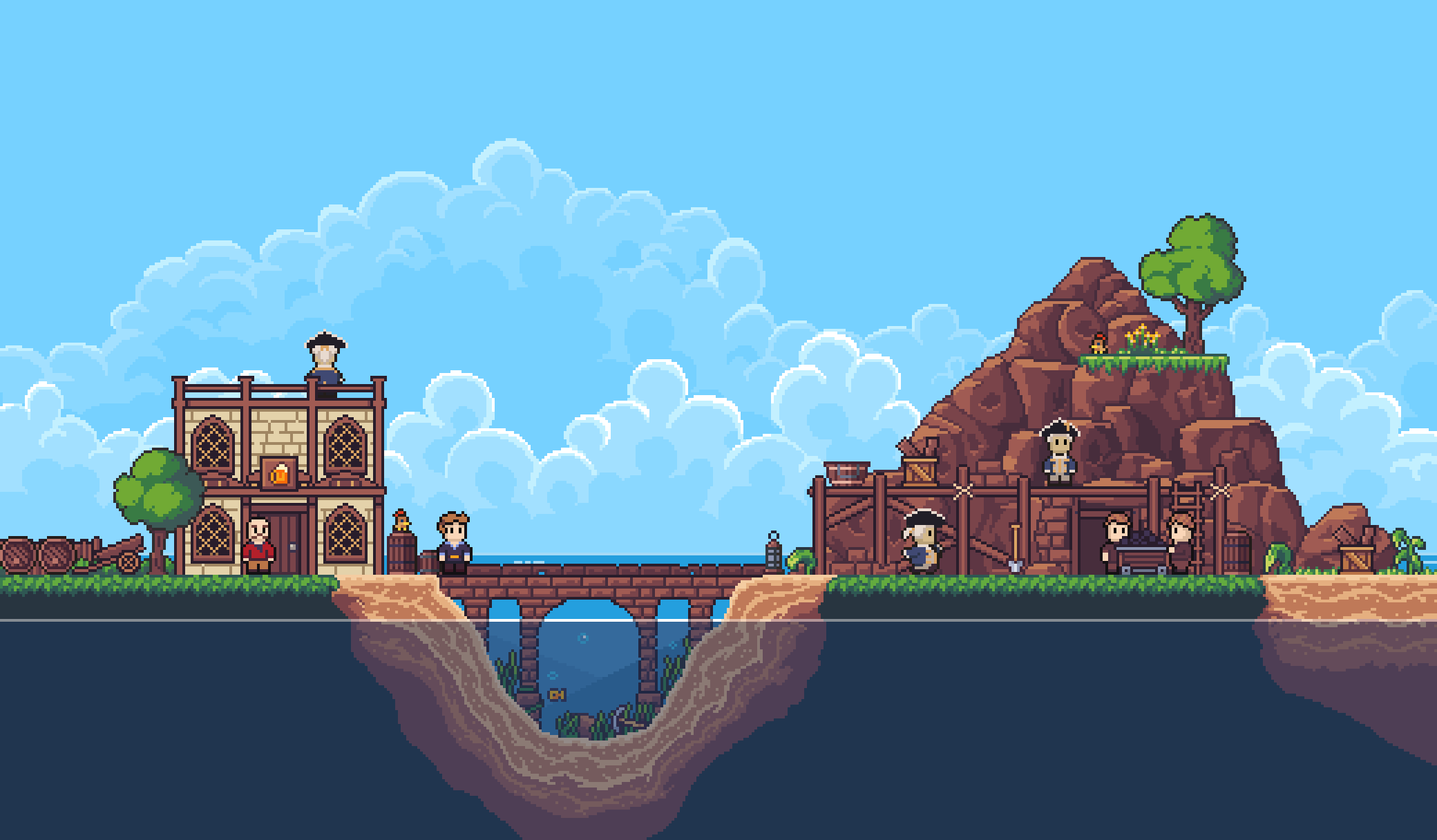 This image was provided to Seablip's Kickstarter backers and shows a cave occupied by the Bluecoats. In Seablip, the Redcoats and Bluecoats have fought in a seemingly-endless war for more than 100 years — and it doesn't show signs of stopping anytime soon. Players are given the option of either siding with one group and fighting with them, or choosing to go rogue.
According to Solli, this cave is used to deliver weapons to Bluecoat forces. Should players choose to side with the Redcoats and visit this cave, we can speculate that this island might take up arms and fight against them.
Seablip initially gained traction on Kickstarer and has since more than met its funding goal. Though the campaign is now over, Solli had previously stretched the Kickstarter goals to include new features, such as fishing. Seablip is currently slated for a Q4 2021 release and we're hoping that we'll see more images and videos of the game as we get closer to its launch date.
Seablip is planning to release sometime in Q4 2021 on PC and Mac.
Source: Read Full Article