Mods make the gaming world go round. Community-made content for the community. But most games don't directly support and have a way to manage mods, making it complex to actually do by yourself. If you're one of the many people who get too confused and frustrated at trying to manually install mods for video games, specifically your favorite farming game known as Stardew Valley, look no further.
There are only two small steps you need to make before directly downloading mods to ensure the mods work correctly with the game files and are supported. Installing SMAPI and Content Patcher are those first two steps.
Installing SMAPI
SMAPI does the work for you once you install it from here. This is a small program that allows mods to be loaded and managed into Stardew Valley. First you must extract the downloaded SMAPI file into any location you want that isn't the game's main folder. Once you do that, double-click the file name for the operating system you use.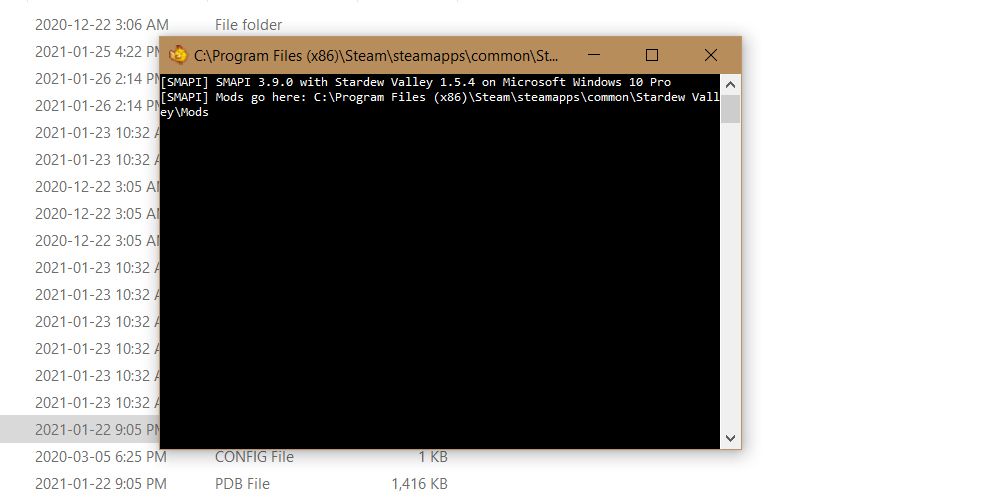 From there a small, black square window will pop up doing the rest for you. It will point you in the direction of where to put your future mods inside the game's folder. Whenever you run Stardew Valley, SMAPI will check for any out of date mods. After you set SMAPI up, you'll have to redirect Steam to the correct application to boot up. SMAPI creates a "StardewModdingAPI" file inside the game folder. You can either directly click this within the game folder to load up modded Stardew Valley or you can redirect Steam's game launch to that file so that when you press play in Steam it opens the modded version.
To find the modded Stardew Valley application:
This PC > Local Disk (C:) > Program Files (x84) > Steam > steamapps > common > Stardew Valley > StardewModdingAPI
To redirect Steam to the modded version:
Right-click the Stardew Valley game in your library
Click properties
In the General tab at the very bottom will be "Launch Options" with a text box. You must enter the designated location of the API file into here word for word.
Type this into the text box, including the quotations and percentages: "c:\program files (x86)teamteamapps\common\Stardew Valley\StardewModdingAPI.exe" %command%
Installing Content Patcher
After installing SMAPI successfully you'll want to download Content Patcher here. This is the thing that will allow your mods to actually work within the game and not break anything.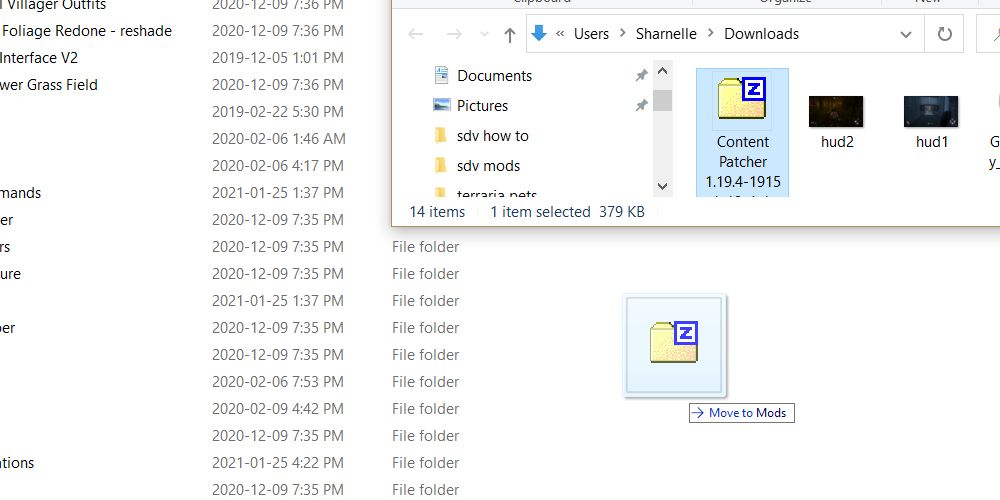 When you install the zip file, you'll want to move it to the Mods folder in your Stardew Valley folder and then extract it inside the Mods folder. The easiest way to move the file there would be to move the window that your Downloads folder is open in, or wherever you downloaded the zip folder, to one side of the screen. Then open a new file window on the other side that has your Mods folder open. From there, drag the Content Patcher zip folder into the Mods window. Once the zip folder is extracted into the Mods folder, you're done!
To get to the Mods folder:
(c:) > Program Files (x84) > Steam > steamapps > common > Stardew Valley > Mods
Finding Your Files
Now that those two things are out of the way, all you have left to do is extract any mod files you want into your Mods folder and then open the game like you normally would.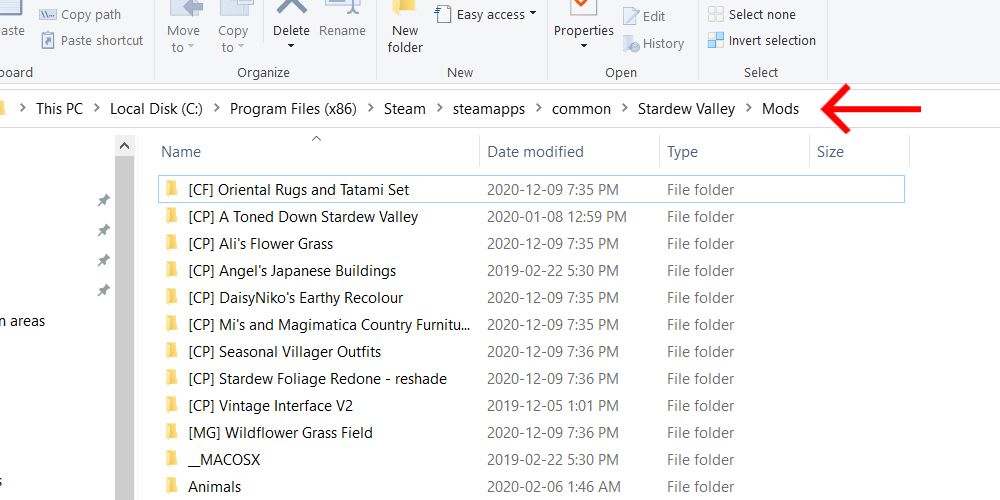 When you find a mod that you like online and it's supported with SMAPI and Content Patcher, just put the zip file into your Mods folder and extract it there. When you open Stardew Valley, all the mods should be loaded in. Just remember to either open it by clicking the StardewModdingAPI application in the Stardew Valley folder, or by redirecting Steam to the application so that Steam opens the mods for you.
Next: 10 RPGs Where the Story Is Totally Optional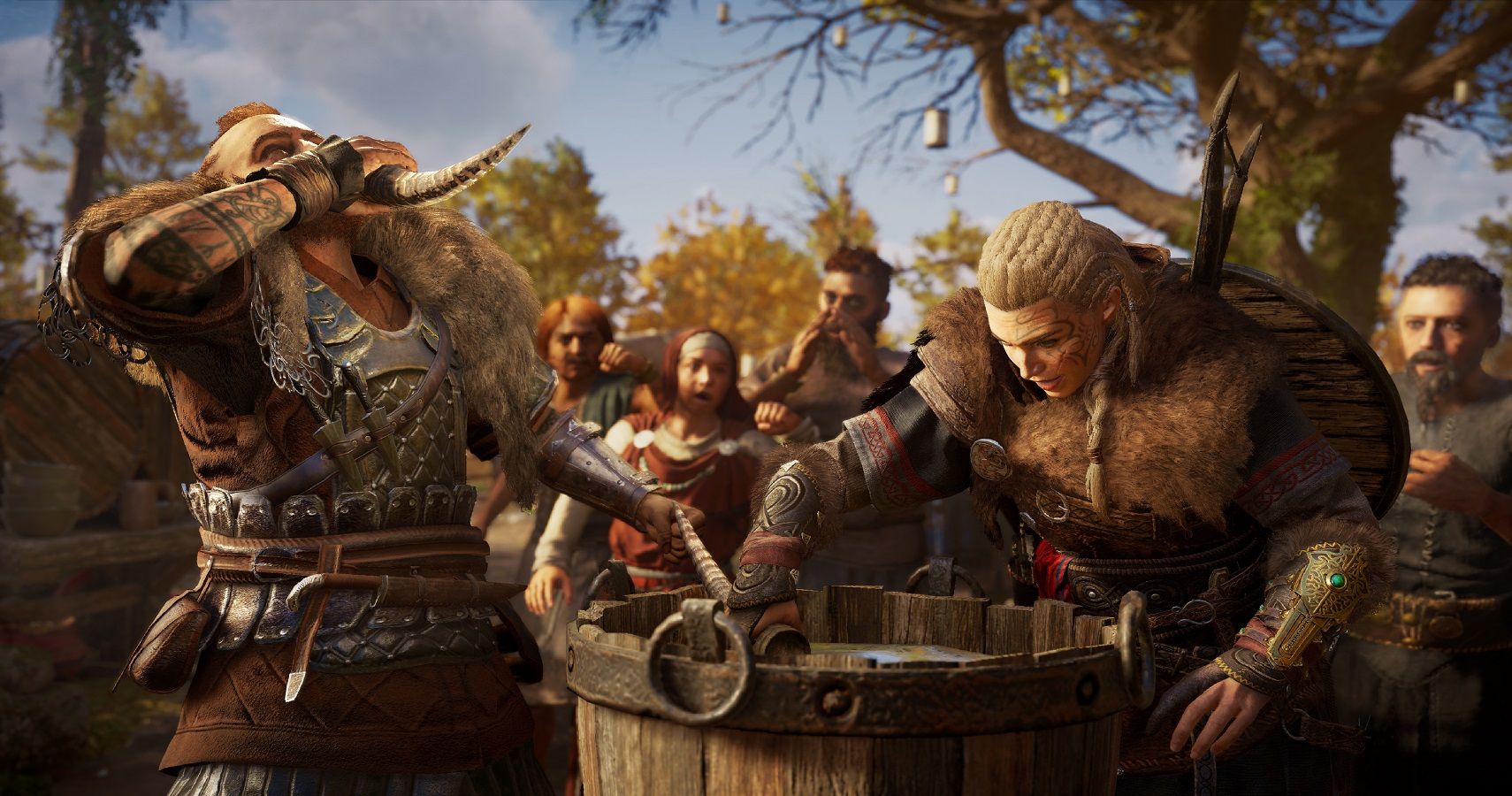 Sharnelle is a small town Canadian writer and gamer with an interest in all things fashion and fantasy. She dabbles in writings from articles to screenplays and spends most of her time drinking tea and playing video games.
Source: Read Full Article