Developer Nodding Heads Games and publisher Super.com have announced October 15, 2020 as the launch date for their Indian folklore action-adventure game Raji: An Ancient Epic. Raji is currently available on the Nintendo eShop for the Switch, and will launch on the October date for PC, Xbox One, and PlayStation 4.
Raji: An Ancient Epic tells an enchanting tale immersed in the classic Indian folklore, music, and art style of Pahari, the ancient tradition of Indian miniature painting. The story is set in India's venerable past, and involves you taking the role of Raji, "a young girl who is blessed by the Gods to defend the Earth from an onslaught of demonic beings" who seem to be intent on destroying the world.
Raji's task has been appointed by the gods themselves, and while defending the human race from the onslaught of a demonic invasion sent by the demon lord Mahabalasura, she must also seek to save her younger brother, Golu. As their chosen one, the gods have given Raji formidable powers and deadly weapons that you must help you learn to use and master strategically with each new increasingly difficult task.
Raji is the first video game developed and published to be set in ancient India, and to be influenced by and incorporate Hindu and Balinese mythology. The game features a rich and heartfelt story of two siblings suddenly separated by a demonic invasion and swiftly caught in a terrible war. The Pahari art style and historical design are exhibited throughout the game's architecture and environment in a beautiful hand-painted pattern, and brought to digital life in 3D. Even Raji's weapons portray the Pahari and Indian prominence, from the traditional Trishul (trident) to the Sharanga bow.
Steam has a demo version of Raji free and ready to play, which was recently updated with a few bug fixes and an extended run time (until September 20). While you're there, check out the other Super.com games in the Steam library (Alchemist Adventure, Broken Lines, and more) to see if you need to add any others to your own library.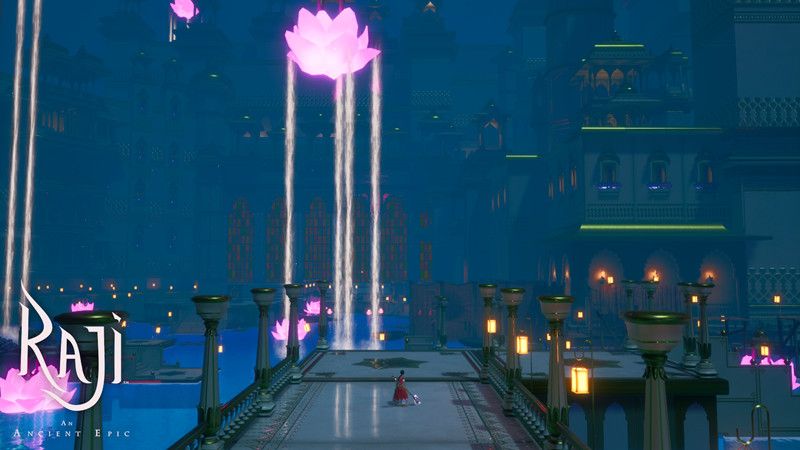 Raji: An Ancient Epic launches October 15 for PC, Xbox One, and PlayStation 4, and you can find more info on the official website and the game's Facebook, Twitter, and Instagram channels.
Source: Read Full Article