Sweden-based independent video game developer Tanja Leonova has launched a Kickstarter drive to help fund her dream for The Dream, a puzzle adventure game about escaping the island you've become trapped on and finding your way back home. The project has launched with a goal of $33,965, and as of this writing, has 34 days remaining in its run.
According to the Kickstarter notes, this is Leonova's first Kickstarter drive, and their first commercial video game product. Depending on the final Kickstarter funding, Leonova has The Dream currently scheduled to hit Steam Early Access in February 2023 with a $20 price point. Also as of now, the game is only set for a Windows and Linux release.
Leonova describes The Dream as "a first-person puzzle and adventure game", with your goal being to solve numerous curious and engaging puzzles in order to discover a way off the island you've somehow been relocated to. The accompanying intro video sparks feelings of Myst, The Talos Principle, and The Witness, and that's without any of the game's actual puzzles shown being investigated or solved. Leonova states "there will be a total of 200 puzzles in the game which can be solved in about 6-7 hours" initially, with more content and many more puzzles being added in relation to your support and the total amount when the Kickstarter ends.
In sharing a list of the features you'll find in The Dream, Leonova shares that the game world and environment are about 95% complete, with work now focused primarily on the puzzles. Hopefully, over the next two years, they'll be working on all the puzzles, including creating them to work in the game's day and night cycles, underwater, and during the various season and weather effects.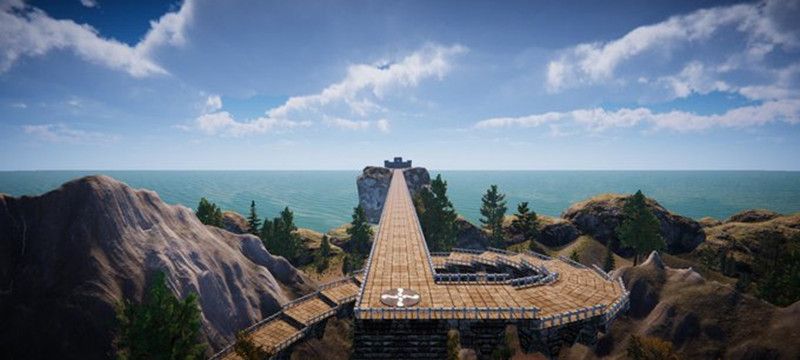 The Dream project has 11 reward tiers available to lend your support through, ranging from €1 (about $2) all the way up to €500 (about $607). Rewards include Steam keys for Early Access and the final launch, digital wallpaper packs, extra Steam keys for your adventure-puzzle-loving gamer friends, and your name added as a co-producer in the game's credits. Other cool rewards include having your name prominently engraved onto an in-game monument, and even getting to co-create a puzzle with Leonova that'll be added into the game.
Leonova states that they want the puzzles here to be outstanding, "otherwise the game will feel dull and uninteresting". With your support, they'll be able to devote 100% of their time and effort into The Dream to make it the best game they can, and that you will enjoy playing.
Source: Read Full Article