The Guide Fall video games website recently launched a Kickstarter drive to help crowdfund the creation of From Gamers Magazine, a new print magazine designed, written, published, and hopefully read by video gamers. If the Kickstarter drive goes well, the first two issues of the magazine are expected to be published starting this May.
The drive has launched with a $5,000 goal, and has secured just over $1,500 in support as of this writing, with 48 days remaining in the drive. As expected, updates will be posted to the Kickstarter page, but if you support the drive and would like to get more info and deeper involvement in the process, you can join the newly-created From Gamers Magazine Discord channel.
As it's explained in the drive's intro video, From Gamers Magazine is the heartful creation of Andrew Smith, founder of the Guide Fall website, and video game journalist who has written for IGN, GameSpot, Prima Gamers, and more. From Gamers Magazine "will be filled with content from different voices from the community", and will highlight everything in the video game genre by gamers and for gamers, from "cool artwork to features, previews, reviews, and unique perspectives".
According to the press release, Smith "aims to bring back the joy of physical and print gaming media in a professional and unique manner" through From Gamers Magazine. During their video game journalism career, Smith stated they have met and befriended many other like-minded gamers, and is bringing their voices together in this unique magazine. More importantly, Smith wants to add voices from the whole width and breadth of the video gaming community to the magazine, stating that "anyone within the gaming community is welcome to send in a pitch and has an opportunity to be featured in the magazine."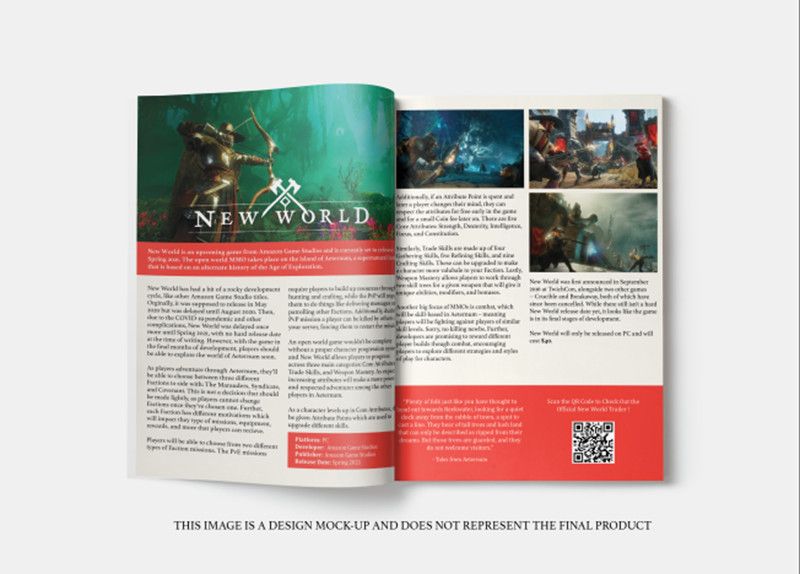 The Kickstarter drive has seven pledge reward tiers available, ranging from just $6 up to $70. Your support at these tiers will earn you digital and physical copies of the first two editions of From Gamers Magazine, as well as a special shoutout on the Kickstarter page, your name immortalized as a Kickstarter backer in the magazines, and physical poster-style prints of both of the magazine covers. Half and full-page ad spreads are also available if you have something you'd like to advertise within the first two magazine editions.
The From Gamers Magazine Kickstarter page has more info on what you can expect to find within the new magazines, and you can check out the Guide Fall website and Twitter channel, as well.
Source: Read Full Article