In what appears to have been an accidental leak by Penguin Random House, we now know that the next Dungeons & Dragons campaign setting will have an ancient Greek flair.
The new book is Dungeons & Dragons: Mythic Odysseys of Theros. As you might guess from the title, the campaign setting will be that of Theros, which, like the 2018 Ravinica campaign setting, has been ripped straight from Wizards of the Coast's Magic the Gathering universe.
While Theros does not directly reference any ancient Greek gods or heroes, it's hard to miss the ancient Greek influence, with its aesthetic figures in robes and breastplates, its clear references to myths such as the Trojan Horse and the fate of Prometheus, and its overall theme of famous tropes involving the clashes between heroes, monsters, and gods.
Also, there's Hydras and Minotaurs, which is a pretty big tip-off.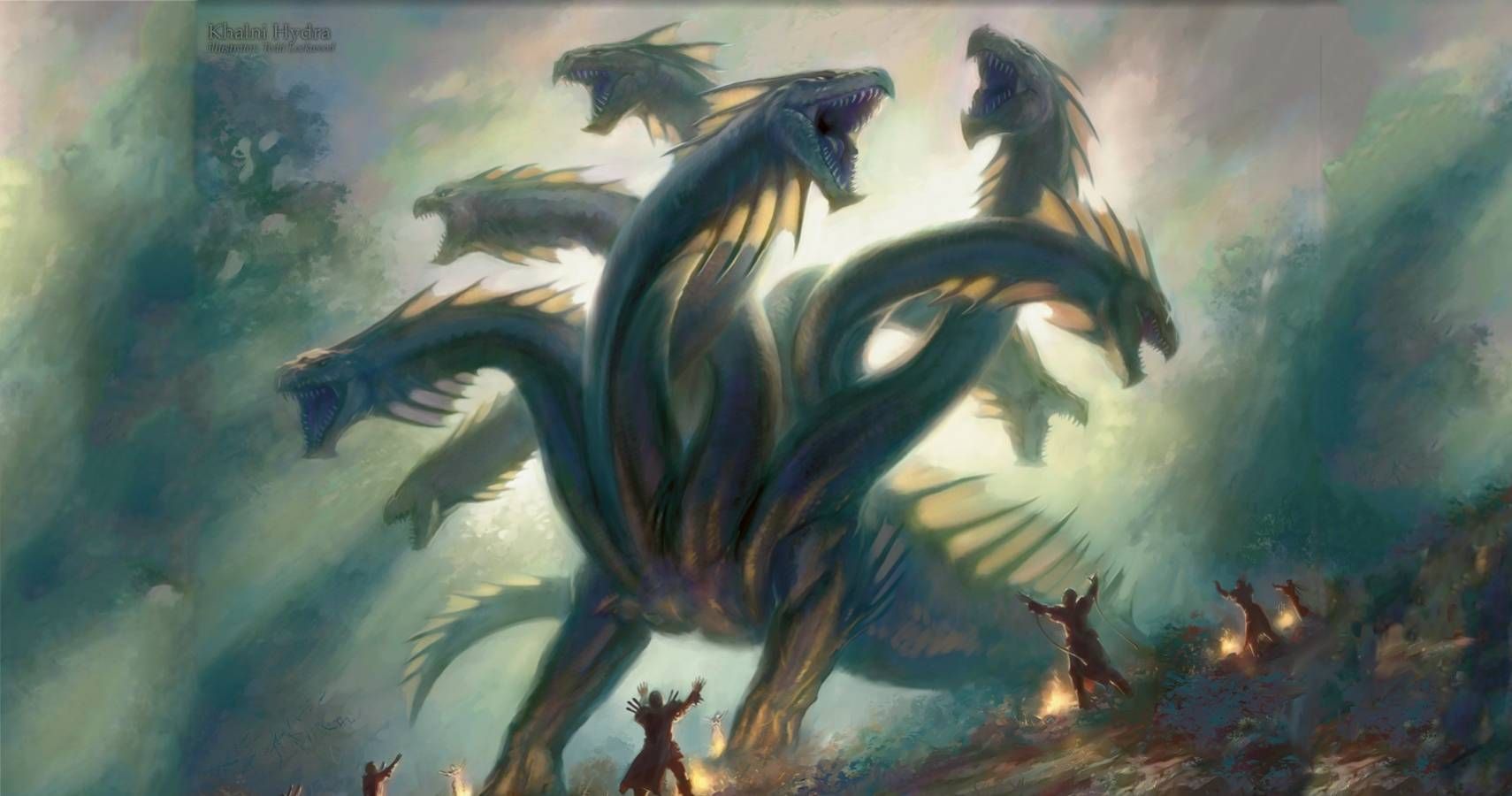 Not much is known for sure about the content of the campaign setting, other than the short blurb on the front of the cover that states "Clash with the gods of Theros in this campaign sourcebook for the world's greatest role-playing game."
However, it's likely to include all of Theros' five major gods and eleven minor gods, along with the dozens of creatures contained in the MTG set, including cyclopses, titans, griffins, krakens and satyrs. There's also plenty of different locations to look forward to, including the Sparta-inspired Arkos, the Athens-inspired Meletis,
Dungeons & Dragons has been around for over 45 years, and the greek pantheon has been a regular part of the Gods, Demi-Gods & Heroes supplement since 1976, so this is hardly the first time that greek mythology has played a major role in Dungeons & Dragons, However, even though there are plenty of third-party examples of Hellenistic campaign settings, there hasn't been an official campaign setting that takes place in a pseudo-ancient-Greek universe before.
If the Penguin Random House leak is accurate, we can expect Dungeons & Dragons Mythic Odysseys of Theros to release on May 19, 2020. The cost for the bacchanal is $49.95.
Source: Read Full Article