Hold onto your hats as Quicksilver is coming to Fantasy Flight Games' tabletop masterpiece, Marvel Champions.
FFG's Living Card Game line was birthed way back in 2008 with the releases of Call of Cthulu: The Card Game and A Game of Thrones: The Card Game (1st Edition). It has proved popular over the years and has expanded into popular IPs such as Arkham Asylum and The Lord of the Rings. Marvel Champions was added to the list in 2019. An LCG is a variant on the popular collectible card game format that sees players construct decks from a set number of cards. Rather than distributing via booster packs, expansions are released as a complete set in one go. The LCG format sees regular releases that expand the game's cards and rules. In the case of Marvel Champions, these have been in the form of hero packs, scenario packs, or big-box campaign expansions.
The Quicksilver Hero Pack is a welcome addition to the game and introduces us to another Marvel comics favorite and friend of Quicksilver, Multiple Man. He arrives as the game's first non-unique Hero with up to three copies of the Hero allowed in a deck. Add to this the fact that when you first play Multiple Man, you are allowed to search your deck for a second and bring it into play straight away. Plenty of new strategies to build around this for sure!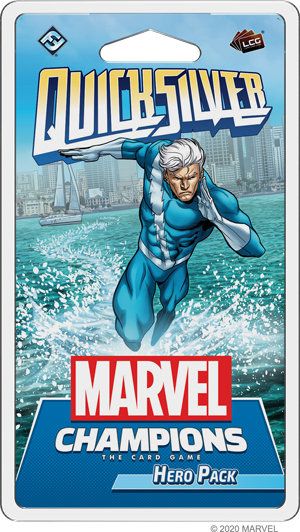 Quicksilver introduces a new ability to the game, Super Speed, that allows you to instantly ready Quicksilver after you use one of his abilities. In layman's terms, this gives you two attacks or thwarts per turn, or better still combine them to give you one of each. Quicksilver is also able to use his Hero ability once per phase giving him the ability to defend and then be ready to attack immediately as well. All this goes some way to alleviate the relatively low stats that he has; the low hp value of nine will limit your choices and result in more downtime for our hero but even this has its benefits. While resting you can cycle your hand to set up your next actions.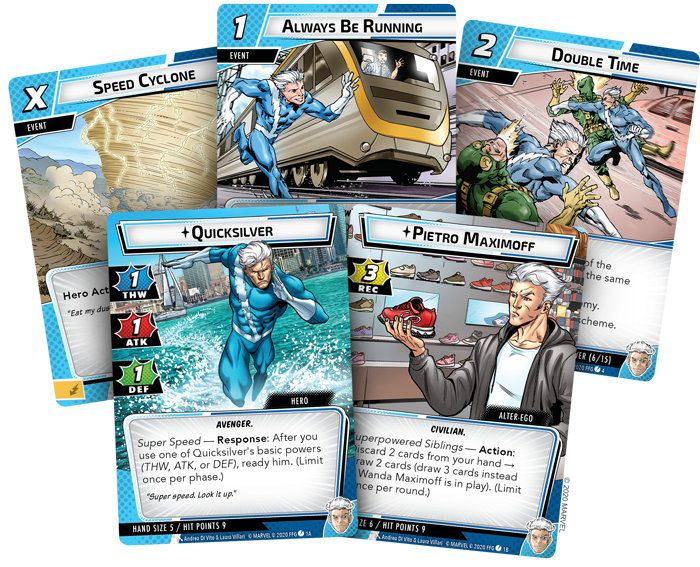 The Quicksilver Hero Pack can be preordered soon on the FFG website and at your independent local games store.
Source: Read Full Article