Whether you love them or think they're the creepy spawn of Satan, Funko Pops! are everywhere. And if you thought your phone was safe from their beady lifeless eyes and disproportionate head-to-body ratio, then think again!
Funko Pop! Blitz is a brand new mobile game now available on iOS and Android platforms worldwide. Published by N3TWORK and Tic Toc Games, it is a free-to-play match-3 puzzle game with in-app purchases. Players must match three icons of the same design either horizontally or vertically in order to earn points and clear stages.
The company released an official launch trailer on its YouTube page showing some of the gameplay elements players can look forward to.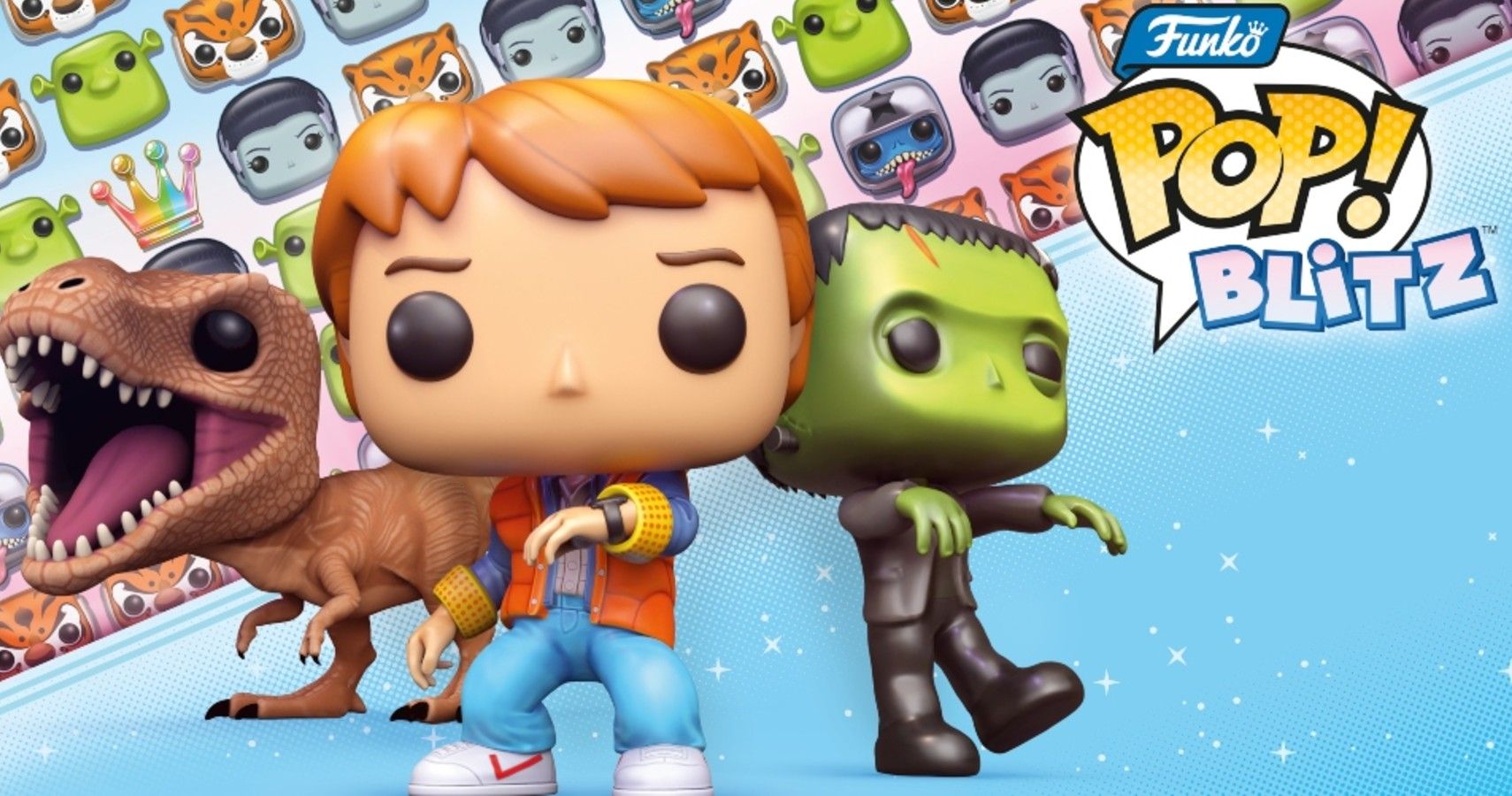 The trailer also showed a few different recognizable Funko Pop! collections that players can expect to see in the game. These collections include figurines from popular and recognizable movie franchises like Back to the Future, Jurassic Park, Shrek, Kung Fu Panda, and many more to come.
Similar to other match-3 games, such as Candy Crush or Disney's Emoji Blitz, each unique character icon will have its own "Super" move that will affect the playing board in some way. Each "Super" move will have something to do with the movie that the character is from. For example, Shrek's Puss in Boots will be able to use his charming eyes to his advantage.
The game will also feature weekly events that correspond to a different TV show or movie. The launch event will focus on Jurassic Park, allowing players to collect familiar characters like Dr. Ian Malcolm, Dr. John Hammond, Dr. Ellie Sattler, Dennis Nedry, and the Dilophosaurus in their Funko Pop! form.
When describing the game, Neil Young, the CEO of N3TWORK, called Funko Pop! Blitz "the ultimate pop culture mashup game." He went on to describe it as "an accessible yet endlessly delightful game that blends the puzzle game mechanic with beloved characters from some of the world's most popular entertainment franchises."
Funko Pop! Blitz is now available for iOS and Android devices via the App Store and Google Play, respectively. The game is free-to-play with in-app purchases.
Source: Read Full Article