The idea of being content with a workspace or somewhere to relax is pretty straightforward. You sit down to work, recline to play some games or watch some TV shows, and you don't think much more of it. Being comfortable, however, takes a lot more to achieve, and the Mavix M7 with the new FS 360 Armrests delivers in spades.
Going from my somewhat cheap computer chair, bought from the vast catalogues of Amazon, to the Mavix M7 was like night and day. My old chair was fine, it did the job, and I had no complaints with it, but I have nothing but praise for the Mavix M7, and that takes some doing for a piece of furniture I need to sit on for at least eight hours a day.
The fully adjustable FS 360 Armrests mean that I don't feel like any corners are being cut, and I'm not left wishing that one thing was a little different. Instead, it's way more than I could ask for – but what it asks for is a high price. At the time of writing, the cost is $777.77 for the M7 Chair (down from $859.99), and an extra $164.99 for the newer FS 360 Armrests – is it all worth the investment?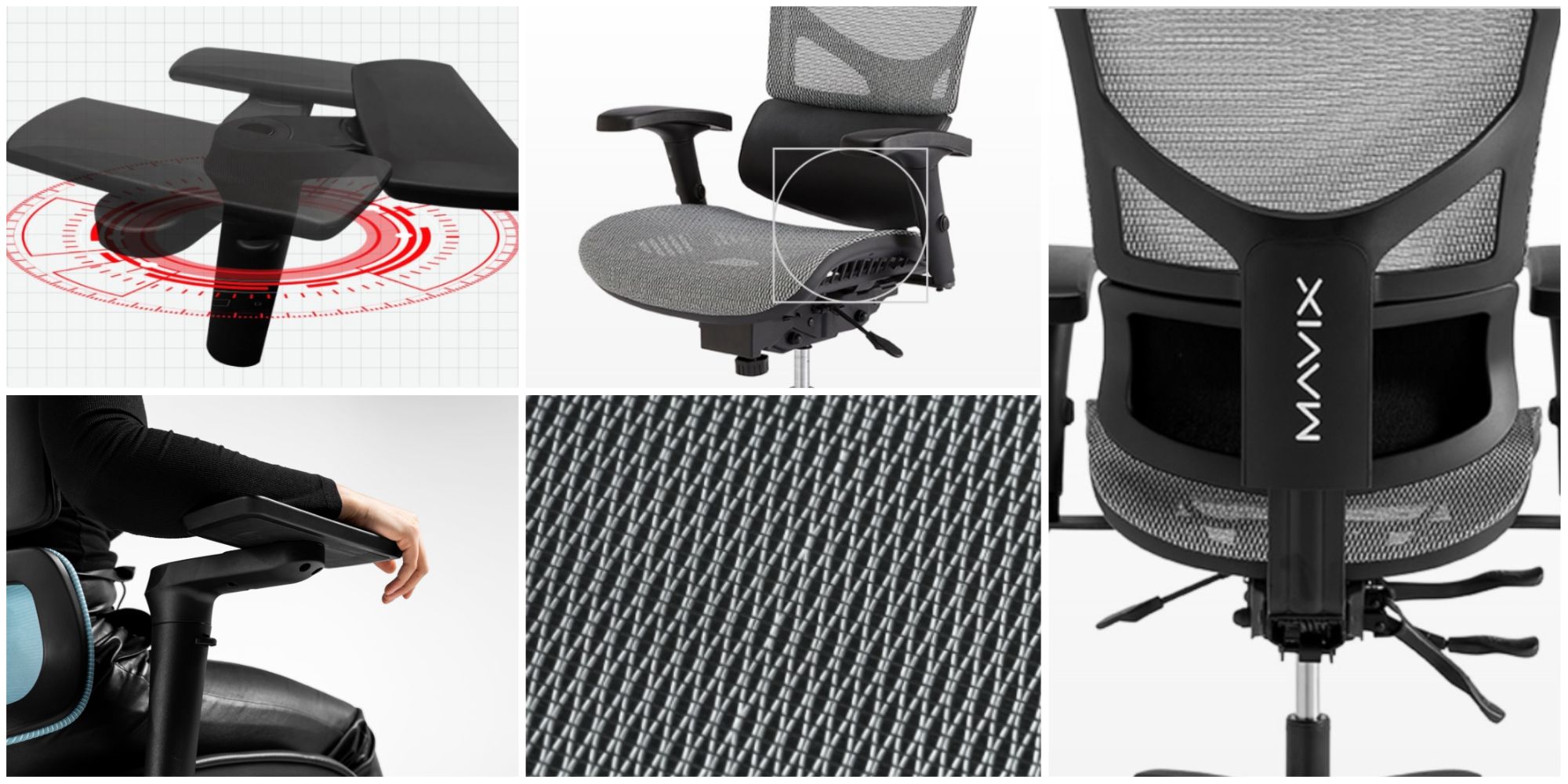 First and foremost, the most important aspect of any chair is comfort. Sitting down for extended periods of time, whether it be to work or to relax, you want to be comfortable above all else. After using the Mavix M7 daily for work, gaming, and reading, I can easily say it is the most comfortable office chair I have used. The posture and lumbar support are excellent, and the mesh material means that the chair does not feel harsh or grow uncomfortable over extended periods.
To add to this is the adjustability; the Mavix M7 can be tweaked in almost every way to your liking. The backrest height, headrest position, seat depth, multiple reclining options, and adjustable tension for the reclining makes this a chair that you can easily tweak whenever you need to. Sit upright and supported to your preferences during work, and set to a specific and relaxing reclined position for when you're taking it easy – one way or another, it has you covered.
The wheels are not unlike that which you would find on a roller blade, which is certainly unique for an office chair – but I have to say, the aesthetic it provides remains sleek and professional, and the overall look is well suited. Each wheel can also be locked in place individually, so you can have the chair exactly where you need it, how you need it.
The cherry on top of the adjustability is the FS 360 Armrests. While they're an additional cost to the already costly chair, I would say the benefit is worthwhile. The armrests can be rotated, the arms themselves rotated, the height adjusted, and they can even be brought forwards to extend their reach. They're easy to use, too – I often adjust the arms throughout the day as I change how I sit, and it becomes second nature as they are so simple to maneuver.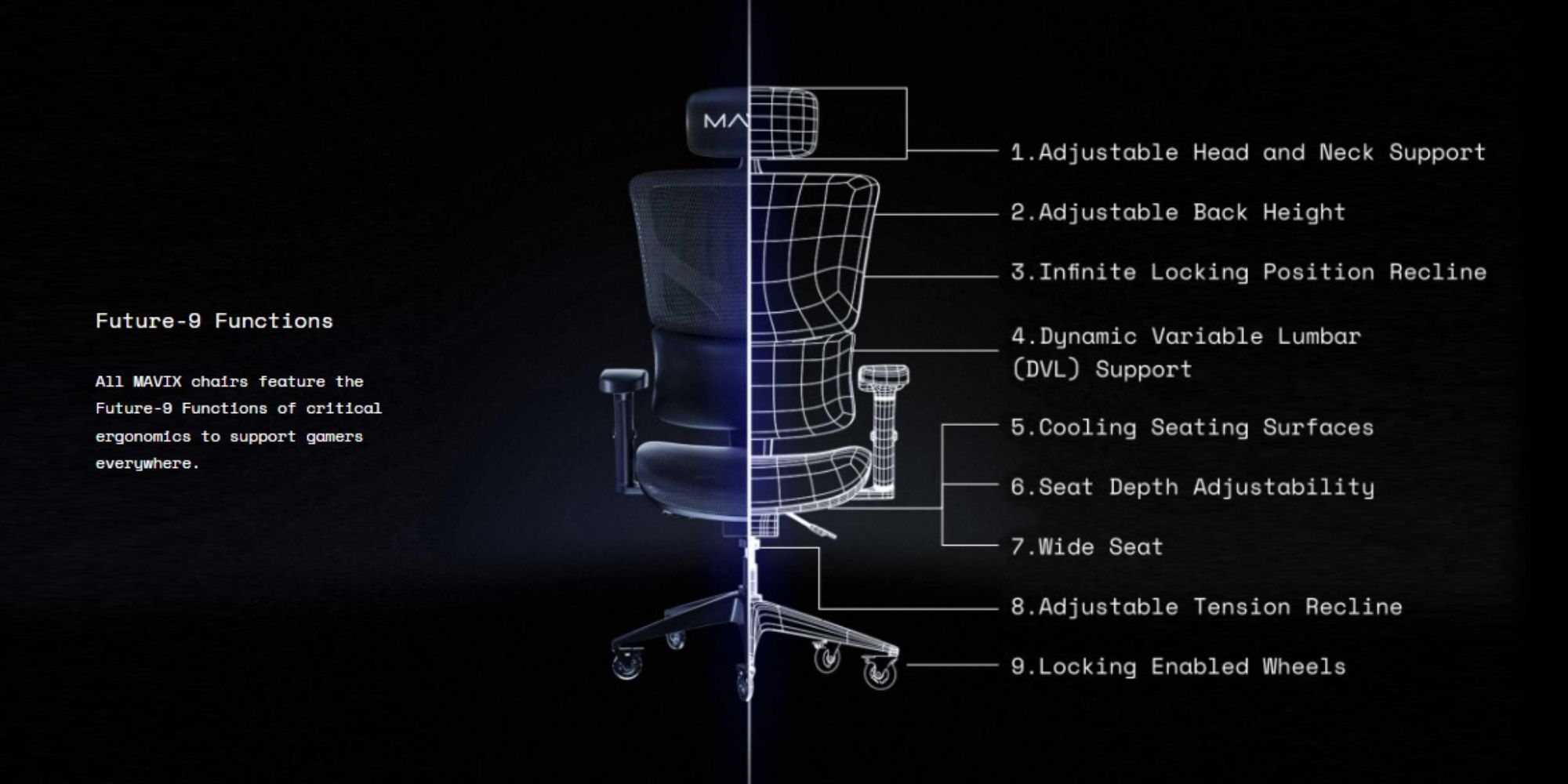 If you want to go that extra mile to make this one of the fanciest chairs you'll use, you can also add on the option of the Mavix Elemax heating/cooling and massage component. This addition will be fitted in the lumbar support of the chair, and offers heating, fans for cooling, a vibration massager with two levels of intensity, and a choice of constant or varying vibrations. This extra will set you back another $129.99, and whether or not that is worth it is entirely up to you. The feature is nice, and it all works ideally for what it offers, but it's an unnecessary luxury.
Overall, if you are looking to buy a decent office chair that you want to invest in, then this is going to be a fantastic option. It's also a very expensive option, setting you back nearly $1,000 for the chair and armrests. Chairs with more features and adjustability inevitably cost more, and if you are spending a large amount of money on a chair, you want to make sure you're picking the right one. It's such a high price that it's hard to give a simple 'yes or no' verdict, but if you're comfortable spending within this range, then I strongly feel you'll be comfortable with the chair itself.
The Mavix M7 Chair And FS 360 Armrests Were Provided To TheGamer For Review.
Source: Read Full Article