Baseball's best simulator is finally back with MLB The Show 22. Not much has changed in this year's iteration, but one thing remains the same: pitching is key to ultimate success. It's a lot easier to win a game when you don't give up any runs.
Sure, crushing a ball is loads of fun, but mowing down the opposing lineup can be a satisfying feeling. You know what they say, "defense wins championships" and there's no better defender in baseball than a shutdown pitcher. With that being said, let's take a look at the best pitchers in MLB The Show 22.
12

Walker Buehler, Los Angeles Dodgers – 92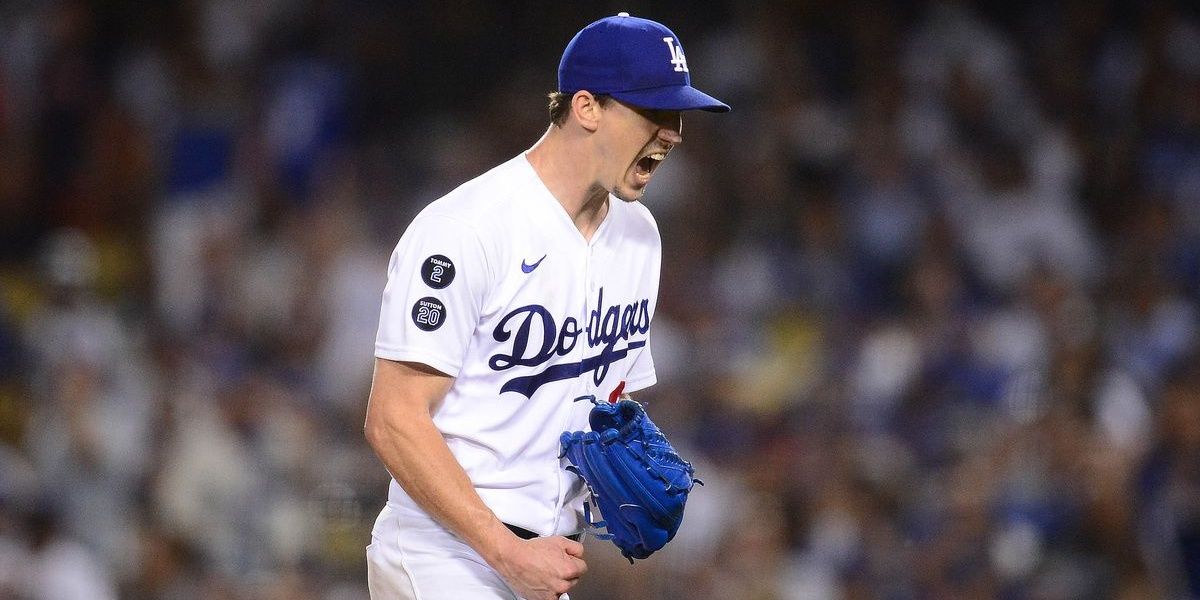 Coming into 2022, the Los Angeles Dodgers constructed arguably the greatest team from top to bottom. The team has the most players with a 90 rating or above (nine) and four of them are starting pitchers. A key member of their rotation is 27-year-old Walker Buehler (92).
Last season, Buehler started a career-high 33 games en route to a 16-4 record. Behind his career-best 2.74 ERA, Buehler finished fourth in the Cy Young voting. Buehler has five different pitches at his disposal, utilizing his incredibly high velocity (91) and break (99) to punch out hitters. Buehler isn't known for getting many strikeouts (67) but does a decent job limiting the overall number of hits throughout a game (88).
11

Brandon Woodruff, Milwaukee Brewers – 92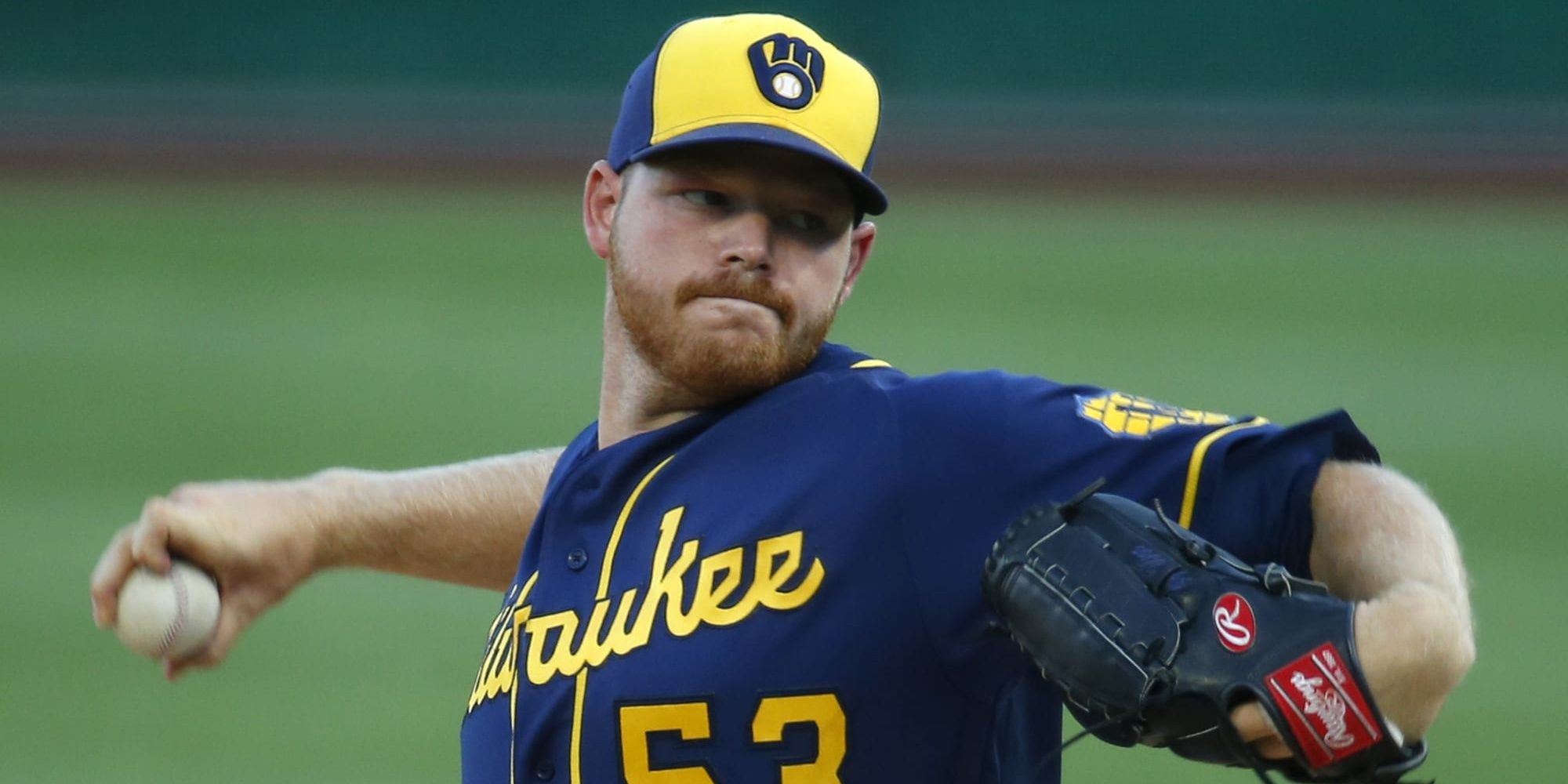 When you think of the Milwaukee Brewers, you might not think of a "dominant pitching rotation." Well, it might be high time for you to change that mindset. The top five players on the Brewers are all pitchers: three starters, one middle relief guy, and their closer. Among the starters is six-year veteran Brandon Woodruff (92).
Although Woodruff had a losing record last season (9-10), he had the lowest ERA of his career (2.56) and finished fifth in Cy Young voting. Woodruff mixes a good balance of high velocity (95) and offspeed (93) to fool batters at the plate. Typically, Woodruff doesn't surrender many runs, but if an opposing lineup gets to him early, there's a chance he can get into a downward spiral.
10

Zack Wheeler, Philadelphia Phillies – 92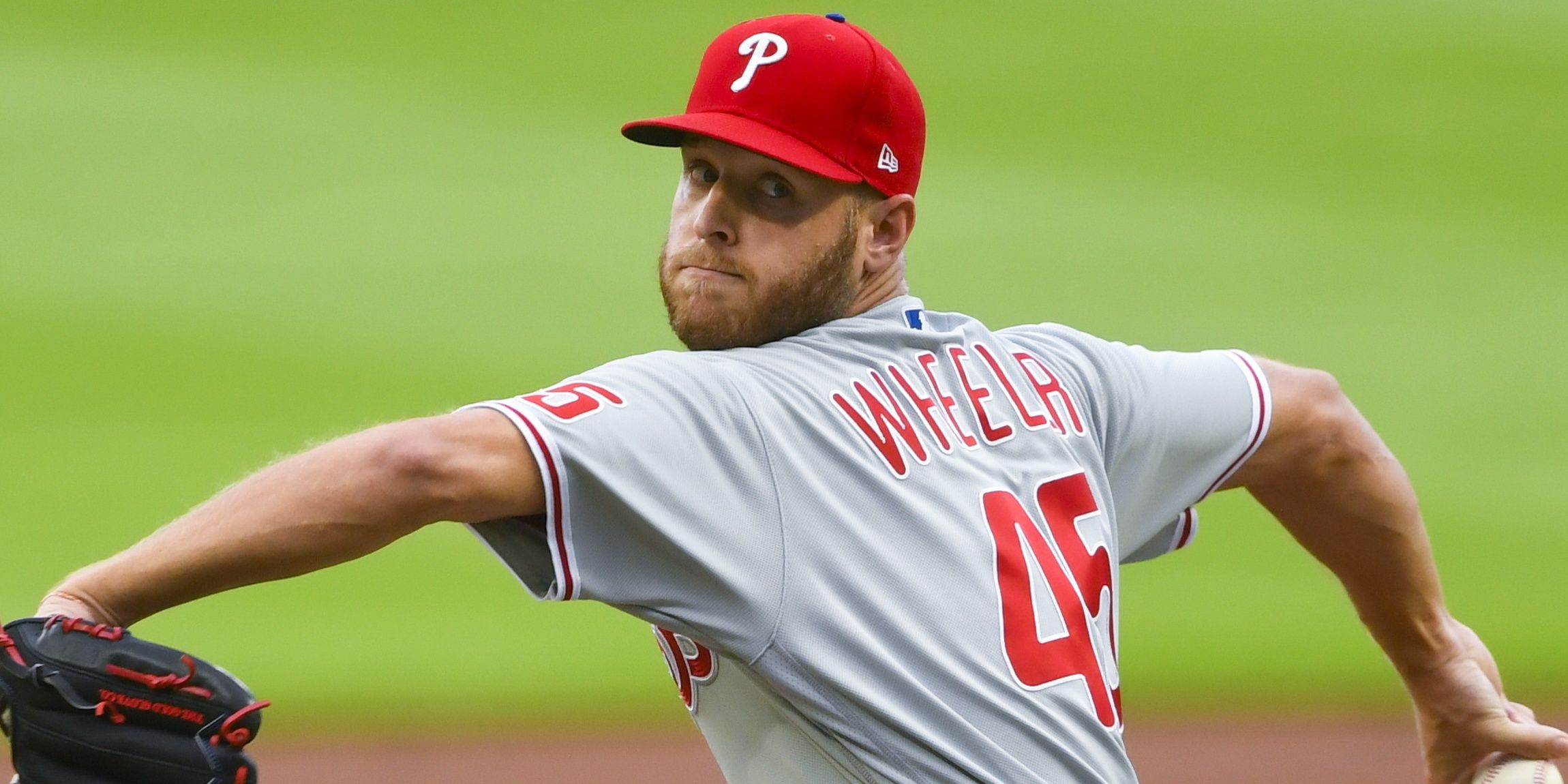 Following the 2019 season, Zack Wheeler left the New York Mets and signed a five-year, $118 million contract with division rival Philadelphia Phillies. It was a huge investment for a pitcher who failed to have an ERA lower than 3.31 in five years, but so far, it's paid dividends for the Phillies.
Last season, Wheeler was named an All-Star for the first time in his career and he finished in second place for the Cy Young award, thanks to a career-best 2.78 ERA. Wheeler led the league with two complete-game shutouts and 213 total innings pitched. The Phillies ace fires a devastating fastball with perfect velocity (99). While Wheeler does have a series of offspeed pitches like a curveball and circle change, his overall break rating is decent at best (79), making his overpowering fastball his bread and butter.
9

Gerrit Cole, New York Yankees – 92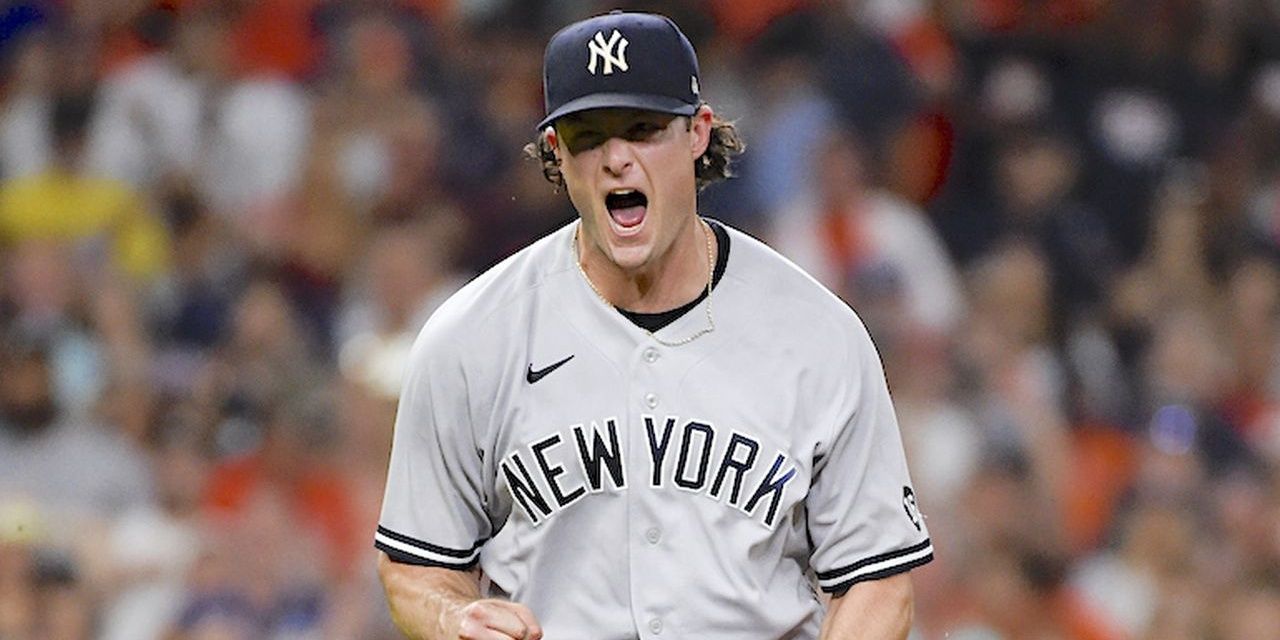 Gerrit Cole is looking for a bounceback season in 2022. Last year, the New York Yankees ace had his highest ERA (3.23) since 2017, but still managed to finish with a 16-8 record. If New York hopes to add yet another championship, they'll need Cole to severely limit the number of runs given up.
When he's on, Cole can be a nightmare for opposing hitters. He can blow you away with a high velocity (99) four-seam or two-seam fastball, or buckle your knees with a nasty knuckle curve (85). One of the best attributes that Cole has is his ability to remain calm under pressure; when trying to get out of a jam, Cole keeps his composure and executes in the clutch (99).
8

Shane Bieber, Cleveland Guardians – 92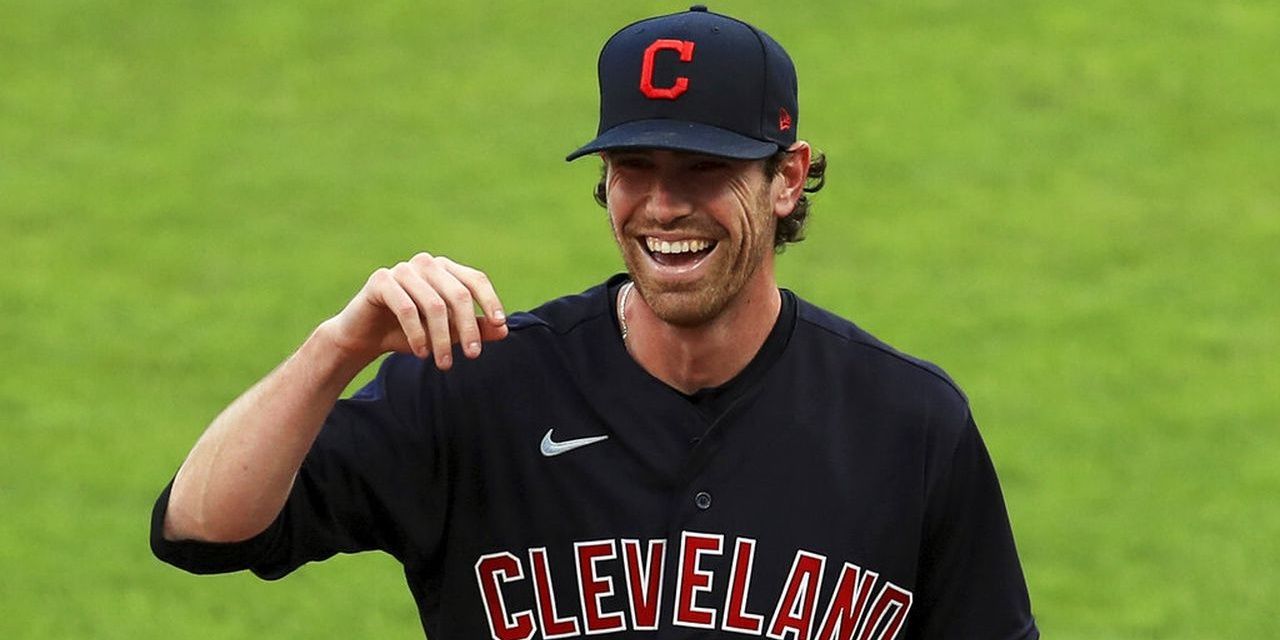 If the Cleveland Guardians hope to make a surprise run at the playoffs in 2022, they'll need Shane Bieber to return to grace. Two seasons ago, Bieber burst onto the scene with a league-leading 8-1 record and 1.63 ERA, en route to a Cy Young award. He faltered a bit in 2021 but remains the ace of Cleveland's pitching rotation.
Compared to other top pitchers in the game, Bieber doesn't stack up very well in velocity (67) but can fool hitters with his offspeed pitches (89). Bieber's top attribute is being able to eat innings; with a 92 stamina rating, Bieber will throw until his arm falls off. Having a pitcher able to weather the storm and go deep into ballgames is a huge positive, making Bieber a useful pitcher to rely on.
7

Clayton Kershaw, Los Angeles Dodgers – 93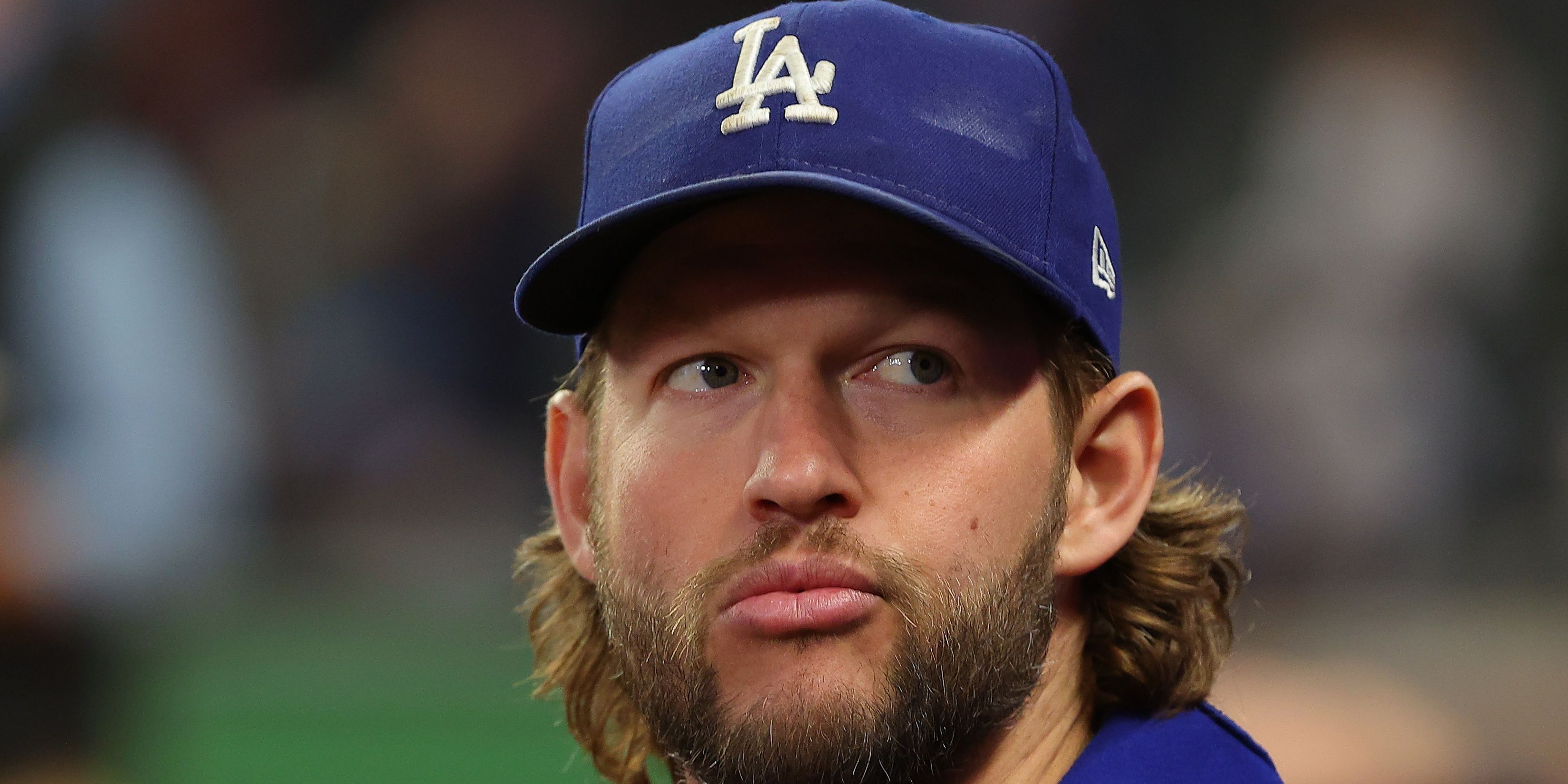 The longtime ace of the Los Angeles Dodgers rotation, Clayton Kershaw remains one of the best in the business. Since 2008, Kershaw has obliterated opposing lineups, winning three Cy Young awards and an MVP. He might not be as formidable as he was five years ago, but he's still a force to be reckoned with.
At the age of 34, Kershaw is now in the twilight phase of his career. Still, the leading ace of the rotation, Kershaw's approach to batters has changed from simply blowing by fastballs to strategically pinpointing locations. His velocity has fallen greatly (55) but he still has a high break on his offspeed pitches (86) and limits walking batters (87).
6

Chris Sale, Boston Red Sox – 93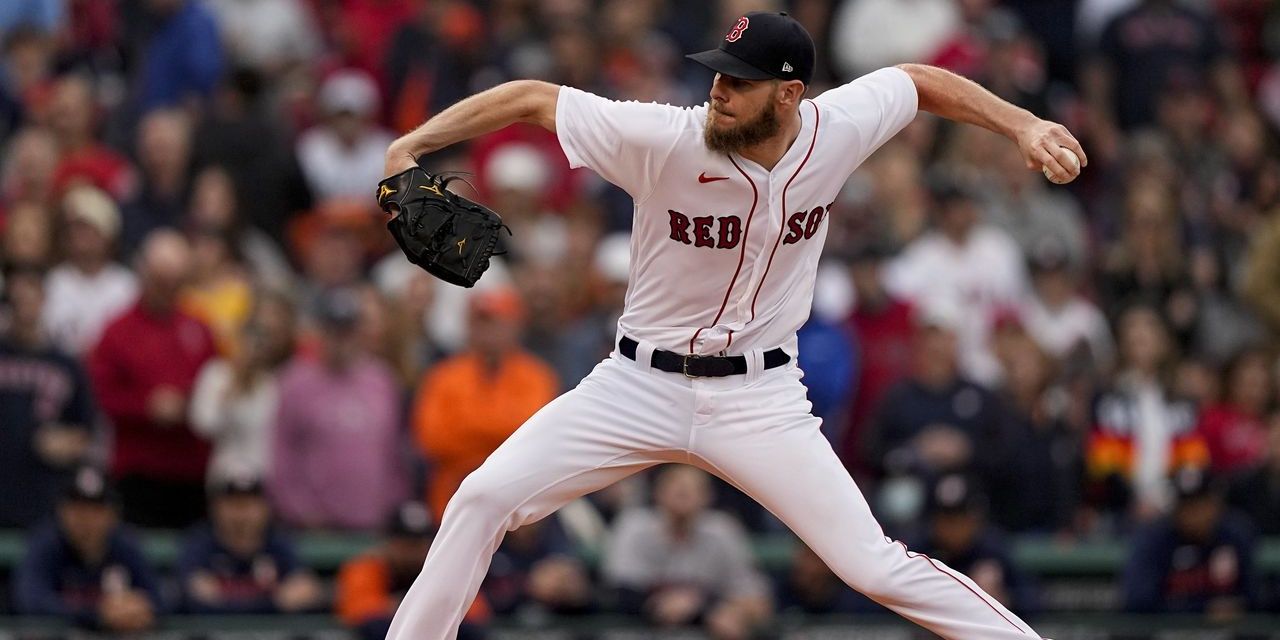 The highest-rated player on the Boston Red Sox happens to be the team's ace Chris Sale. Arriving in Boston in 2017, Sale's tenure with the Red Sox has been a bit rocky. In the first two seasons, Sale produced a sub-3.00 ERA and won at least 12 games; but in the next two seasons, Sale produced a 4.40 and 3.16 ERA and failed to win more than six games.
On the mound, Sale relies on the break movement (96) of his offspeed pitches. Even at age 33, Sale still has a relatively high stamina rating (89), but it's quickly getting to the point in his career that he will no longer be that top of the rotation guy. In a must-win game, Sale is someone you'd most certainly like to have on the mound, but buyer's beware.
5

Liam Hendriks, Chicago White Sox – 94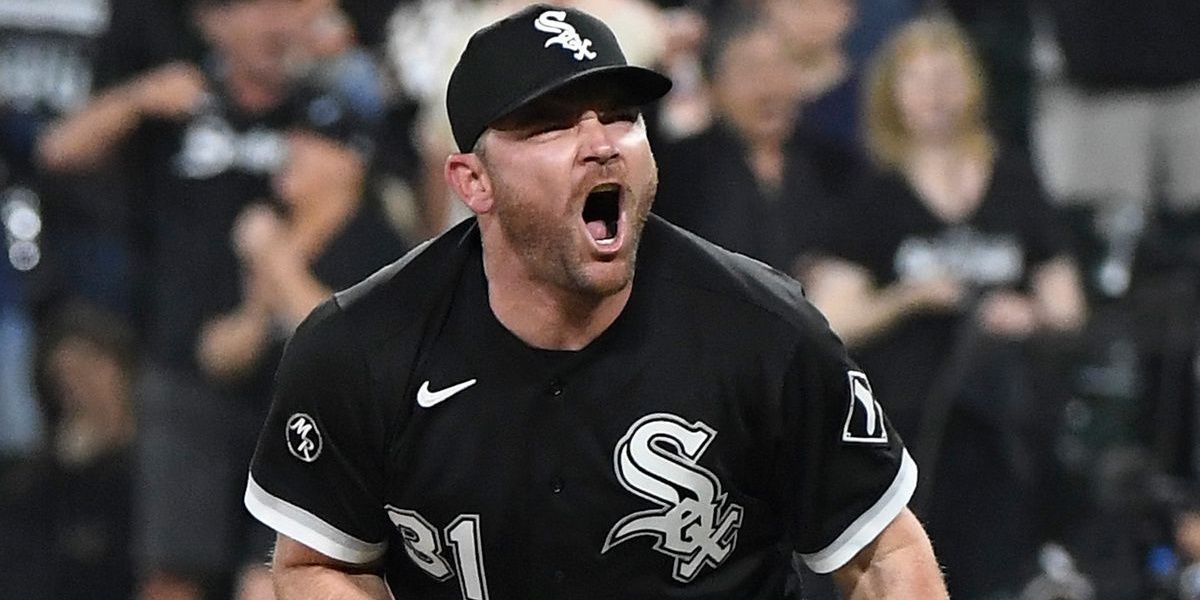 While it's certainly important to have high-end starting pitching, let's not forget about the bullpen. Relief pitchers and closers have an important duty in preserving the lead, and there's nobody better than Liam Hendriks (94).
On his fifth team in his 12-year career, Hendriks had a league-leading 38 saves in 2021. The 33-year-old closer has a supreme fastball with high velocity (99) that produces a lot of strikeouts (92) and low hits (94). Even though Hendriks has a great fastball, don't take his offspeed for granted; with a high rating in his break (87), Hendriks can mix in a slider or knuckle curve to get the upper hand in late-game situations.
4

Corbin Burnes, Milwaukee Brewers – 94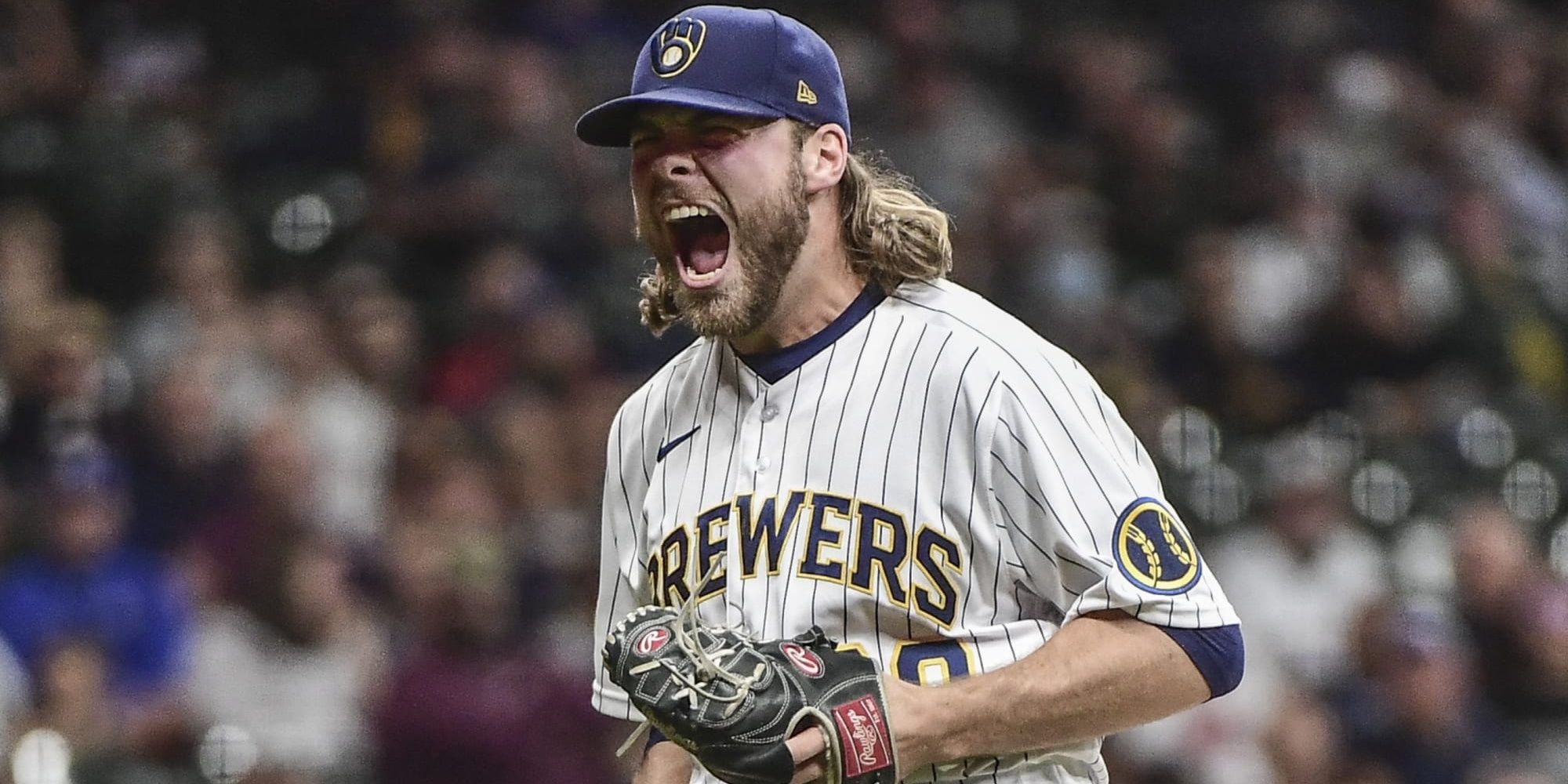 The leader of the Milwaukee Brewers pitching staff, Corbin Burnes (94) had a career season in 2021. Behind a league-leading 2.43 ERA, Burnes earned Cy Young honors, the first Milwaukee pitcher to do so since Pete Vuckovich in 1982.
Across the board, Burnes is solid on the mound. With a perfect velocity rating (99) and a high break rating (85), Burnes is extremely good at limiting hits (84) and producing strikeouts (82). Although Burnes doesn't have a designated fastball, he throws a cutter and sinker that acts like a fastball but is sprinkled with some movement to keep hitters off balance.
3

Shohei Ohtani, Los Angeles Angels – 95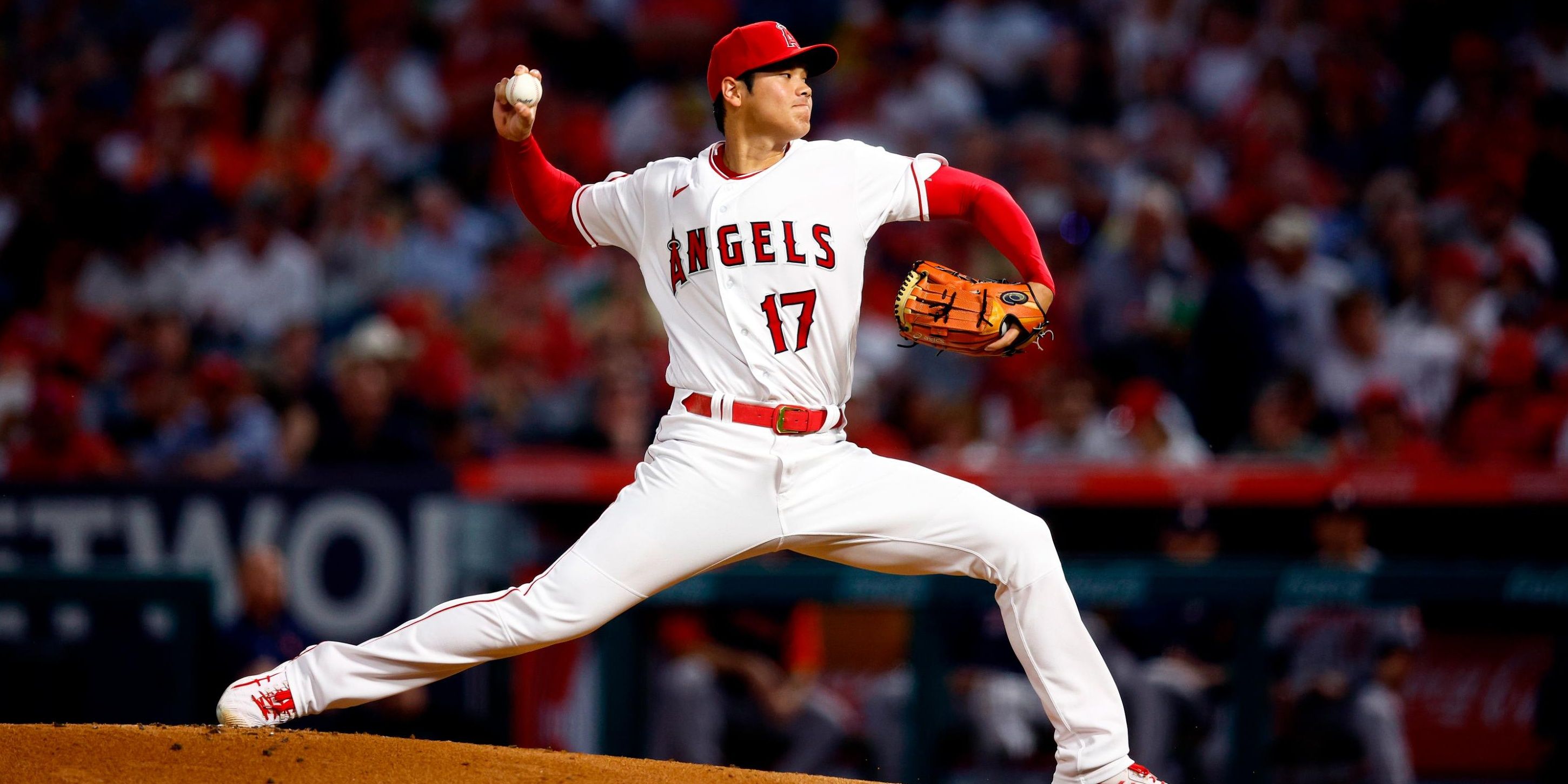 MLB The Show 22's cover athlete isn't your typical ballplayer; Shohei Ohtani (95) of the Los Angeles Angels might be the next wave of hybrid players. Since Rick Ankiel in the early 2000s, no player has had such success being a duel threat until Ohtani. Primarily a pitcher, Ohtani also plays all positions of the outfield and can mash at the plate.
Entering the league in 2018, Ohtani's first true season as a pitcher was last year, and he did not disappoint. In 23 appearances, Ohtani posted a 9-2 record with a career-best 3.18 ERA. Add in his career-high 46 home runs and 100 RBI, the Angels dual player was named American League MVP. Ohtani has perfect ratings in his offspeed pitches and performing in the clutch (99), while also maintaining a high rating in hits allowed per nine innings (95). It's unclear how long Ohtani can keep up this type of production, but for right now, he's arguably the most dynamic player in the game.
2

Max Scherzer, New York Mets – 97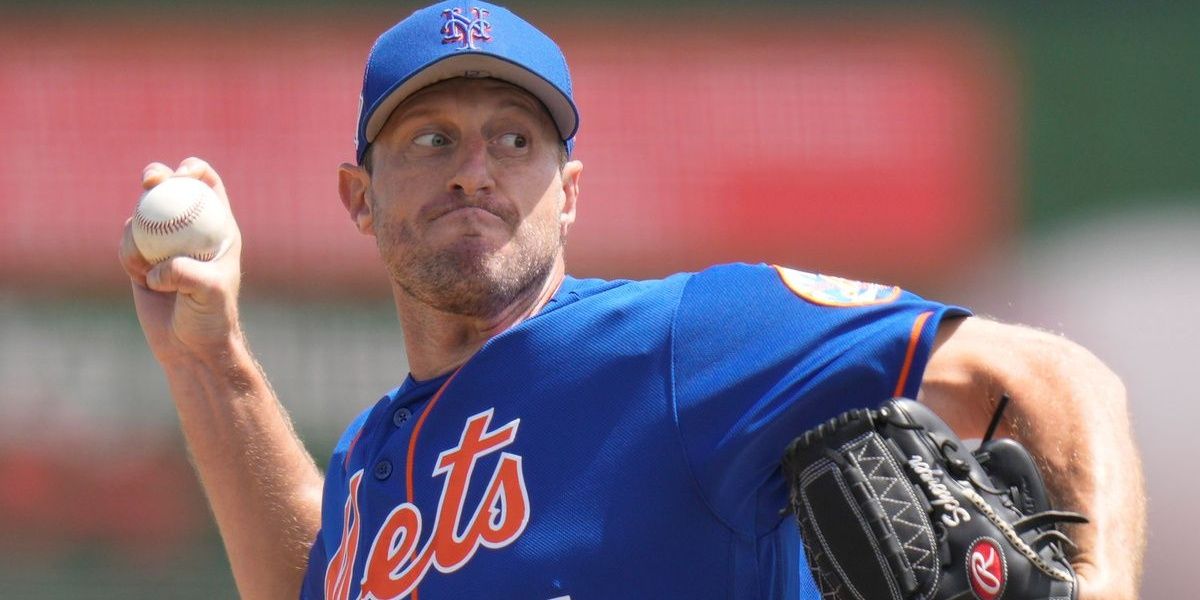 After failing to reach the World Series with the Los Angeles Dodgers, ace pitcher Max Scherzer (97) signed a three-year, $130 million contract with the New York Mets. You might think, "it's Max Scherzer, he's a beast and deserves that money." Well, sure, his resume certainly agrees that he's one of the best pitchers in the game, but at age 37, it remains to be seen how swift his decline will be. For now, Scherzer is rated the second-best pitcher in MLB The Show 22.
Taking a closer look at his attributes, Scherzer no longer has the velocity (75) to blow by hitters or even the movement on his offspeed pitches (81) to confuse hitters. At this stage of his career, it's all about pitch location and being savvy on the mound. Scherzer's bread and butter are limiting the total number of hits per nine innings (97) in any way he can.
1

Jacob deGrom, New York Mets – 99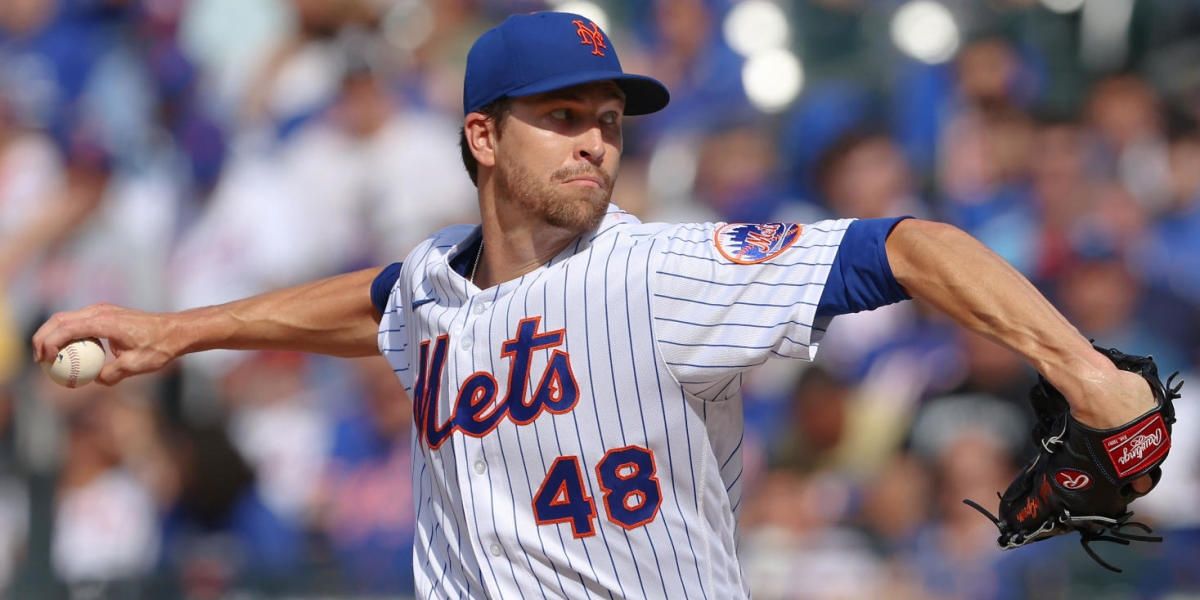 While some teams in MLB The Show 22 don't have a pitcher rated 90 or above, the New York Mets have the luxury of having two, including the best pitcher in the game: Jacob deGrom. For the past few seasons, deGrom has been regarded as one of, if not the, best pitcher in baseball. He won back-to-back Cy Young awards in 2018 and 2019 and is coming off his lowest ERA in his career (1.08).
You can split hairs and nitpick statistics, but there's no one better you want on the mound than deGrom. He has perfect velocity (99) and he rarely surrenders hits (98). The lowest rating he has is the break of his offspeed pitches (78) and even that is relatively decent compared to other pitchers. The 33-year-old has a solid arsenal of pitches at his disposal and it's without question that deGrom of the Mets is the best pitcher in MLB The Show 22.
Source: Read Full Article