Whether it was in the early access session provided by Wizards of the Coast last week, or in pre-release events over the weekend, I've been hammering away at Magic: The Gathering's The Brothers' War. It's a fascinating set, bringing a quicker and slightly higher-power style of play to Standard.
Having a few days of drafting experience for The Brothers' War now, I'm impressed by what we've seen. It's faster and higher-power than other sets currently in Standard, although there are a few misses – red/green feels underbaked, and black/green is yet again rolling in the graveyard. But it does highlight one thing: white/blue has been absolutely feasting the last couple of years.
In Magic, each of the five colours has its own philosophical framework. White is about community and rule-setting, blue is about knowledge and perfection, black focuses on power by any means, red is quick and impulsive, and green prefers to lay down roots and have steadier growth. These core values guide everything from the mechanics of the cards to the art you see on them, giving Magic its famous 'colour pie' so central to its design.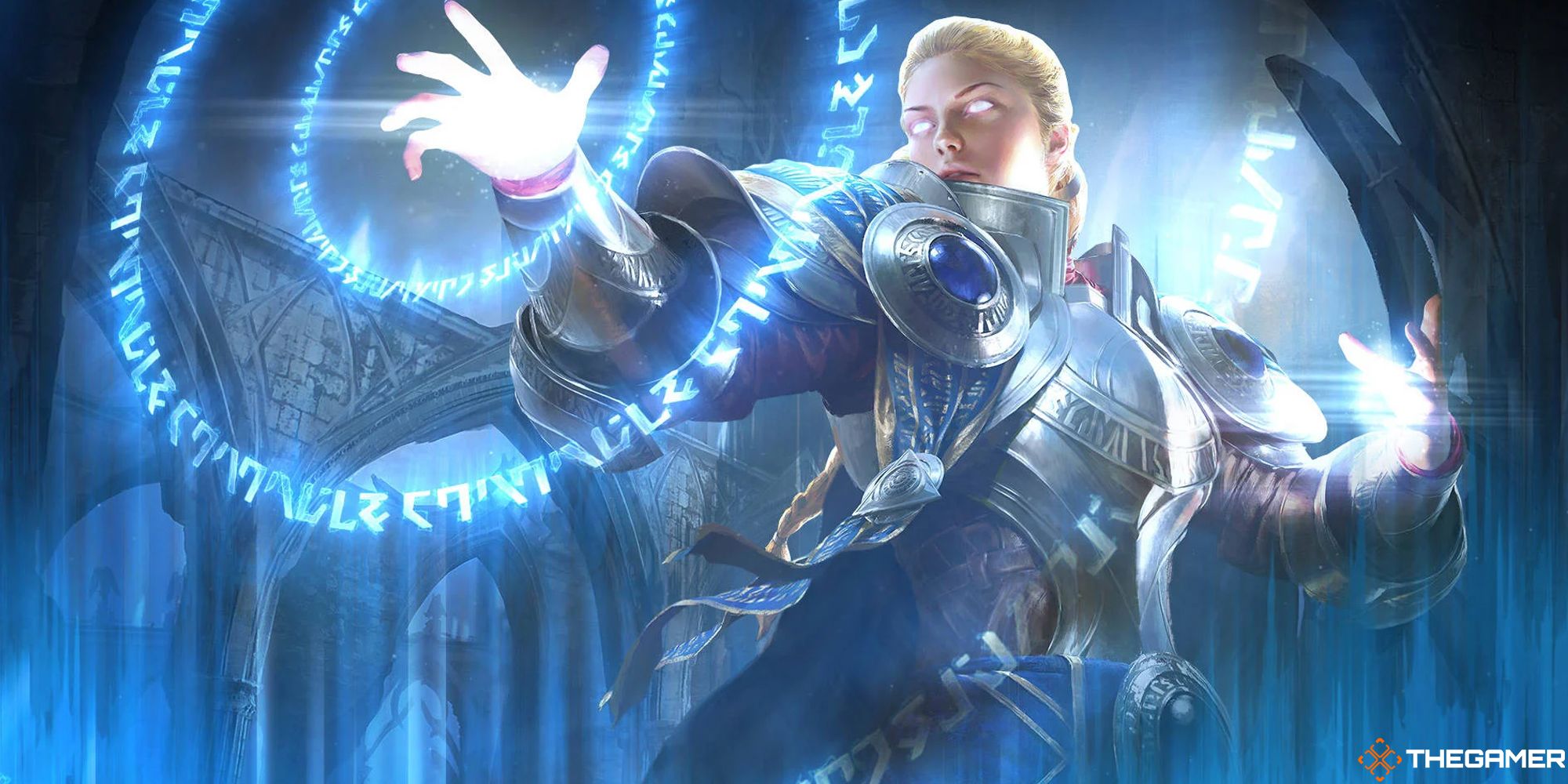 Combining the colours allows decks to have access to much broader strategies. For instance, blue's knowledge and green's nature combine to give us the Simic colour pair, which loves 'perfecting' creatures to make them bigger and scarier much, much quicker with mechanics like mutate, kicker, and +1/+1 counters. White and black, on the other hand, are the home of Aristocrats decks, where you sacrifice numerous smaller creatures for profit.
Though some colour pairings – like the aforementioned red/green and black/green, sometimes feel overly set in their ways, white/blue – or Azorius – has had no such problem. It's my personal favourite colour pair in all of Magic – I draft it whenever the chance arises, and my favourite Commander deck is the white/blue Kwain, Itinerant Meddler. As a Confirmed Azorius Liker, I have to say: we have been feasting the last few years.
Philosophically, white and blue are very similar. They both strive for perfection, with the difference being scale. White wants perfect communities, whereas blue strives for individual perfection through learning. Put them together, and you get anything from Ravnica's judges and lawyers striving for the ideal legal system, all the way through to Innistrad's Spirits lingering in the world due to unfinished business.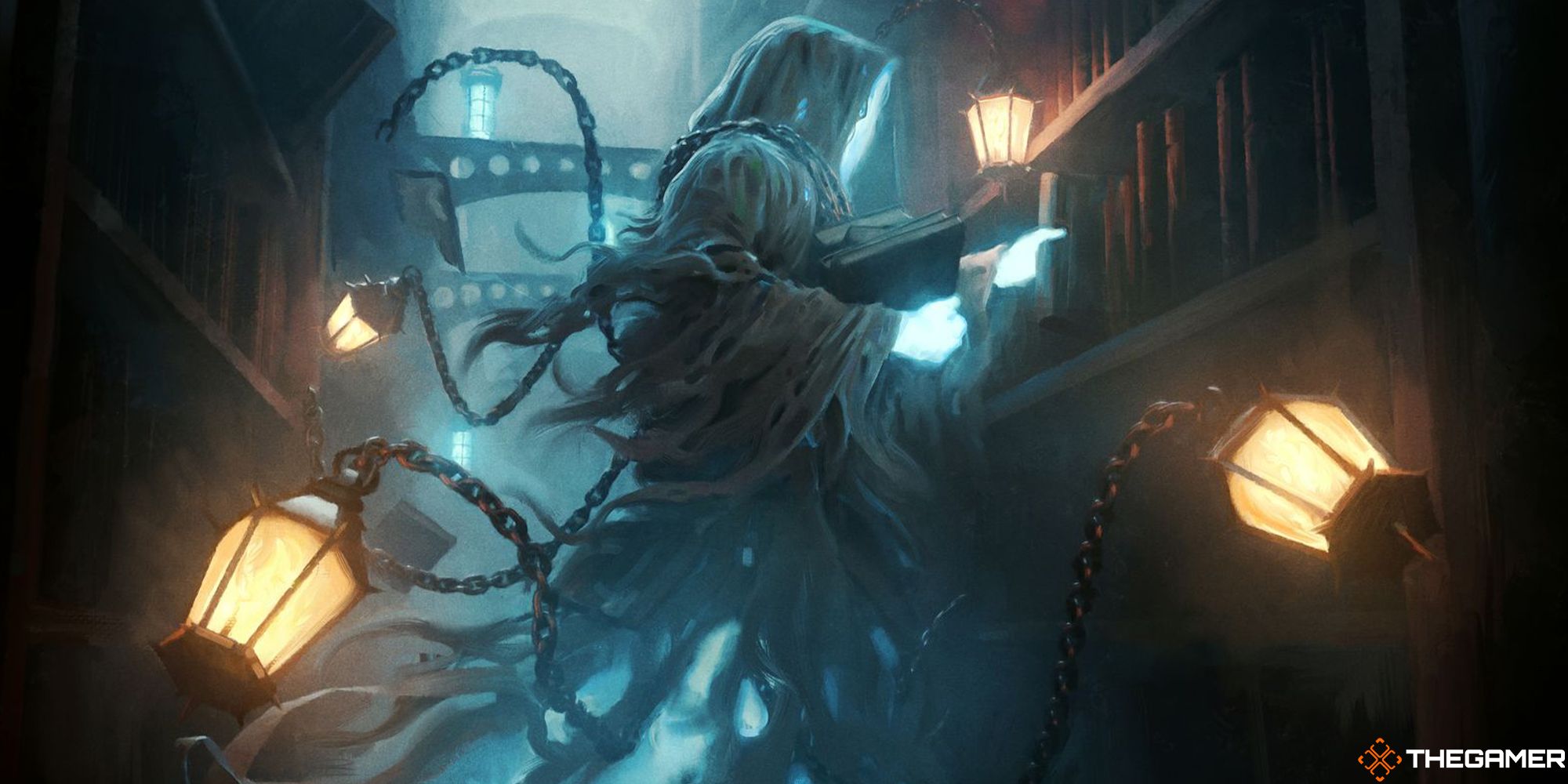 In the last few years, white/blue consistently had some of the most innovative draft archetypes that haven't been afraid to push the limits of what Azorius is known for. Alongside its famous counterspell-heavy control decks that define Ravnica's Azorius, we've had Innistrad's graveyard recursion Disturb decks, Core Set 2021's flying tribal, and Dominaria United's spellslinging go-wide decks.
A particularly cool archetype came in Kamigawa: Neon Dynasty, where perfection and community met to give us pilots and vehicles. It seems out there at first, but what could be more Azorius than an ace pilot perfecting their skills in a giant mech to protect their home? It was such a big part of Neon Dynasty that it was even one of the two Commander precon decks, and was an absolute home run.
For The Brothers' War, Wizards gave white/blue possibly their most out-there design so far: Soldier tribal. A heavily aggressive strategy? In a colour pair more known for tempo or control decks? For this set, Azorius pushed more into white/red's Boros strategies, and yet it still pulled it off flawlessly.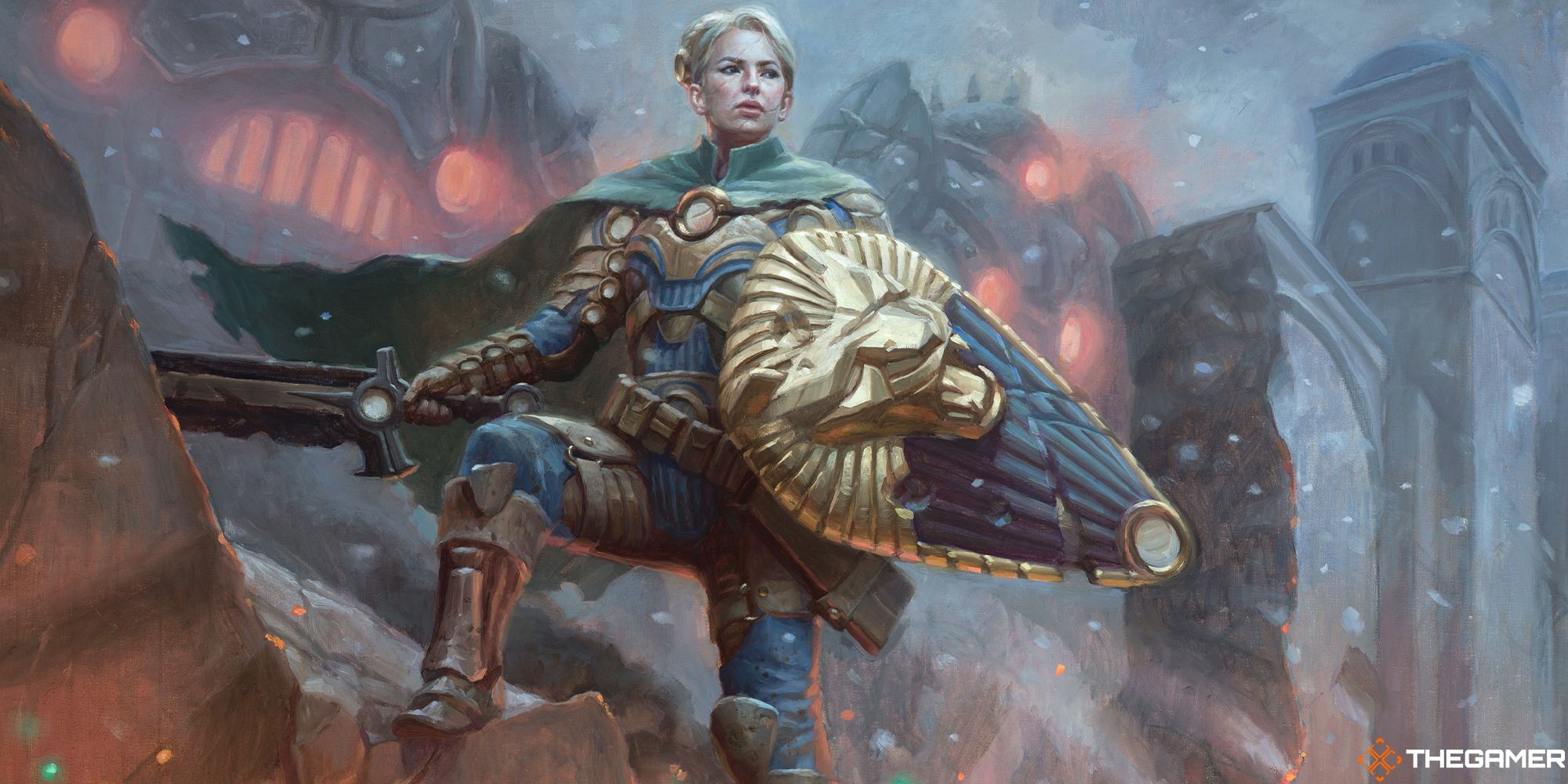 It's one of the most supported draft archetypes, and combines the numerous creature tokens and aggressive style you'd expect from Boros with the harder interaction through activated creature abilities that is classic for white/blue. It proved that Azorius – and almost any other pairing – can play in almost any space, provided Wizards has a solid understanding of what makes those colours individual.
It's not just in drafting that we've seen so much white/blue innovation, as Wizards has begun exploring what the two colours mean for individual characters as well. The standout example of this is Kaldheim's Niko Aris, one of its new Planeswalkers. The last Azorius Planeswalker we had was the evil Dovin Baan, who represented its more traditional themes of emotionless control, which made Niko such a fresh take.
Instead of a cold and harsh systems-focused artificer like Dovin, Niko is an athlete – their blue didn't come from the pursuit of knowledge as we normally associate the colour, it was their drive to perfect their skills with a javelin, and their white was in a desire to use their skills to help anyone they could. Niko is still one of the most interesting characters we've had in the story in years, and it's all because Wizards was willing to re-evaluate what it means to be Azorius.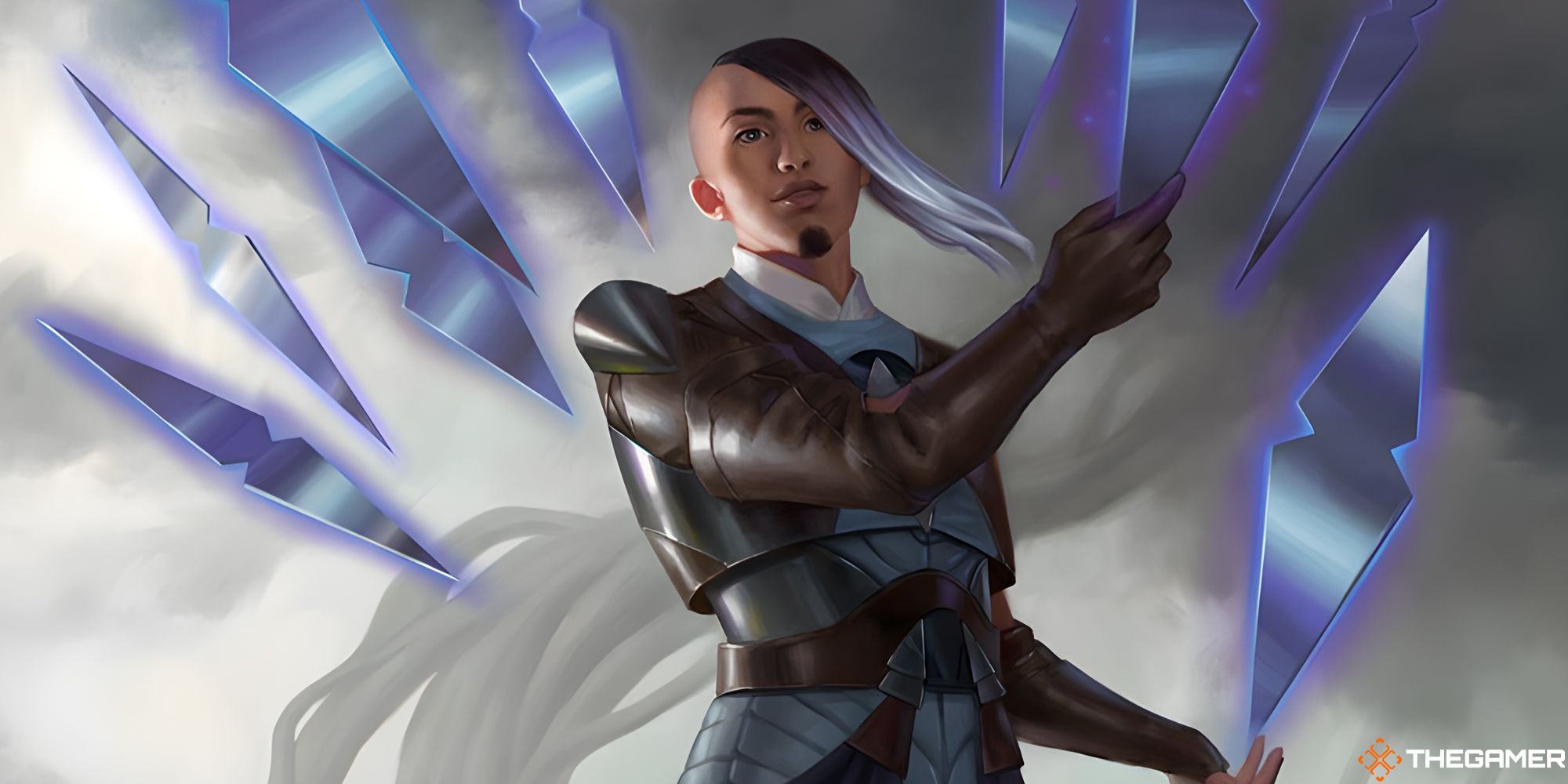 White/blue highlight something Magic has largely forgotten about colour identities – they're incredibly open to interpretation. Yes, there is a philosophical framework Wizards must stick to, but Azorius has proven that that doesn't necessarily mean there aren't new angles and slants to explore that through.
All the playstyles white/blue have explored in the last few sets have been radically different, but they've had an innate 'Azorius-ness' to them – tricky to interact with and persistent, but not necessarily the heaviest-hitting pair in a straight-up slugfest. Wizards should be more willing to go back to the drawing board and redefine some of its stuffier pairings in the same way. Black/green is the biggest offender, but it would also be nice to see black/red given something other than sadistic sacrifice strategies or even have green/blue put the ramp down for a while to see what else they can do.
Source: Read Full Article