Fortnite teamed up with Naruto Shippuden for the first time last year, and confirmed last week that the two entities would be colliding for a second collaboartion. Barring a leak courtesy of a Japanese magazine, the only information revealed at the time was that this second Fortnite x Naruto event would be called Rivals. Now we know a little more about what to expect from this incoming crossover.
Actually we know a lot more, and it isn't incoming as elements of it will have technically already begun by the time you read this. The aforementioned leak was correct, and the four new Naruto characters coming to Fortnite this week are Itachi Uchiha, Gaara, Orochimaru, and Hinata. Some friends and foes of the lead character, and they're bringing a lot of stuff along with them.
All four of the new skins will have an alternate style, and also a lot of accompanying cosmetic items, all of which have been detailed in Epic's Fortnite blog (via Indigo Pearl). Everything listed will be available to buy individually or through bundles starting on June 23. However, some of the cosmetic items, not including the new skins, can be unlocked by completing the Nindo Community Challenges which are live right now. No indicator just yet on how long you'll have to complete those challenges.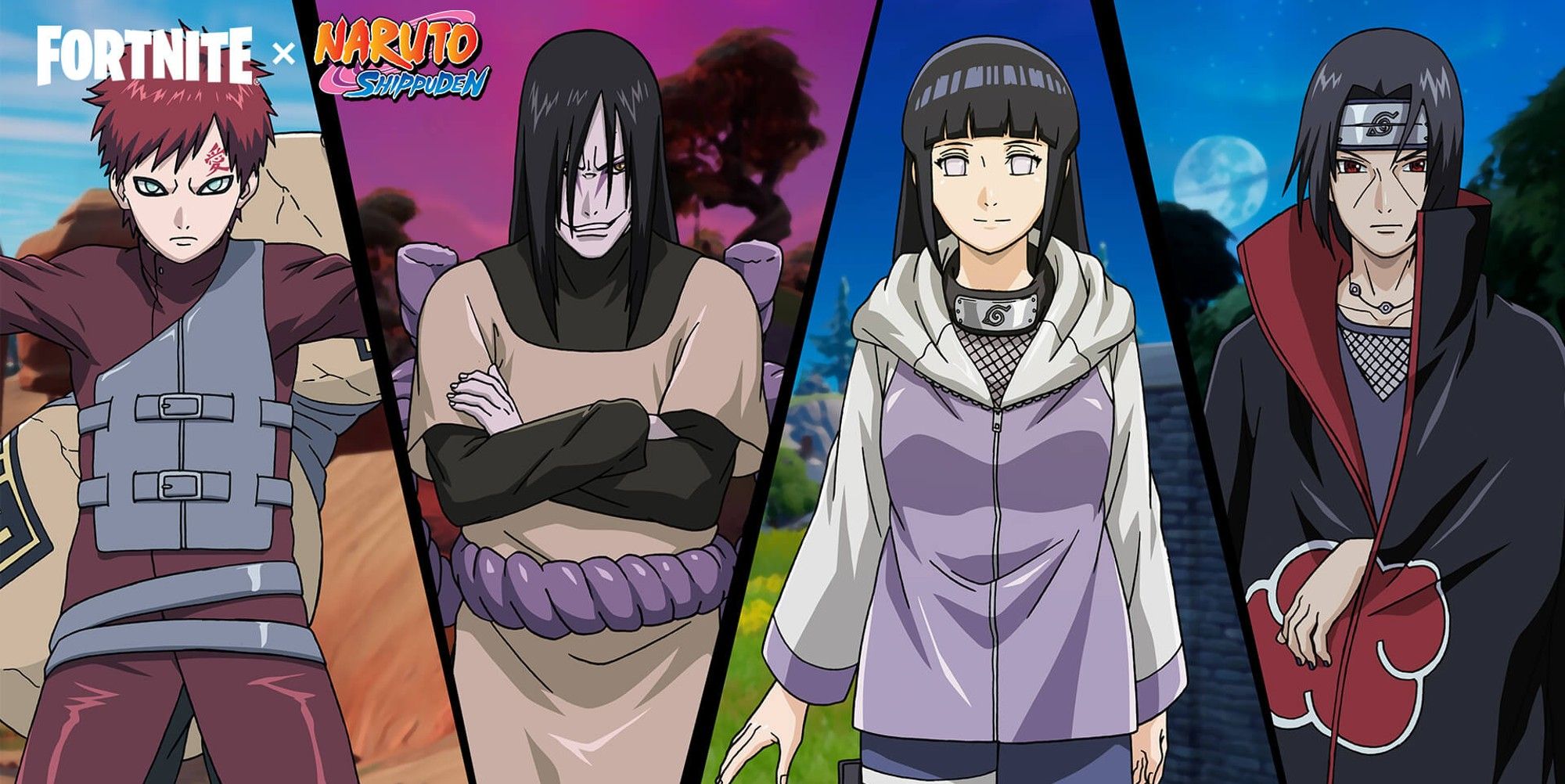 When the four new Naruto skins go live, Fortnite players will also be able to once again visit the Hidden Leaf Village. There you will be able to complete quests from Naruto, Sasuke, Sakura, and Kakashi, the original four characters from the series added to the game last year. It's technically a part of Creative so you'll need to use the code 0610-6440-1958 in Fortnite's Discovery tab.
Epic has been keeping the crossovers coming in season three since kicking things off with Darth Vader and Inidiana Jones. Since then, Among Us cosmetics have finally been officially added to the game, and Fortnite now has an original Spider-Man suit, introduced via its first Marvel crossover comic book. Epic also wants to know the next crossovers players want to see, including Elden Ring and GTA as options on its latest survey.
Source: Read Full Article