Nintendo Switch Sports has stormed out of the gates to take the no.1 spot on the UK boxed charts this week, according to GfK data, and "comfortably" reaching the top spot (thanks GamesIndustry).
However, this is only the third biggest UK launch for Nintendo's sports series, with Nintendo Switch Sports trailing behind Wii Sports and Wii Sports Resorts (gosh, that's a lot of sports). Wii Sports may have had an advantage since it was only available as a pack-in game with the Wii console while Wii Sports Resorts sold a very similar amount for the platform.
Nintendo Switch Sports has sold less than half of what those Wii games did during its launch week, even as it tops the charts. But it's a clear improvement on the previous entry in the series, the Wii U's Wii Sports Club, which didn't manage to break in to the Top 40 when it launched physically in 2014. It's also sold more than six times what Ring Fit Adventure managed during its launch week in October 2019.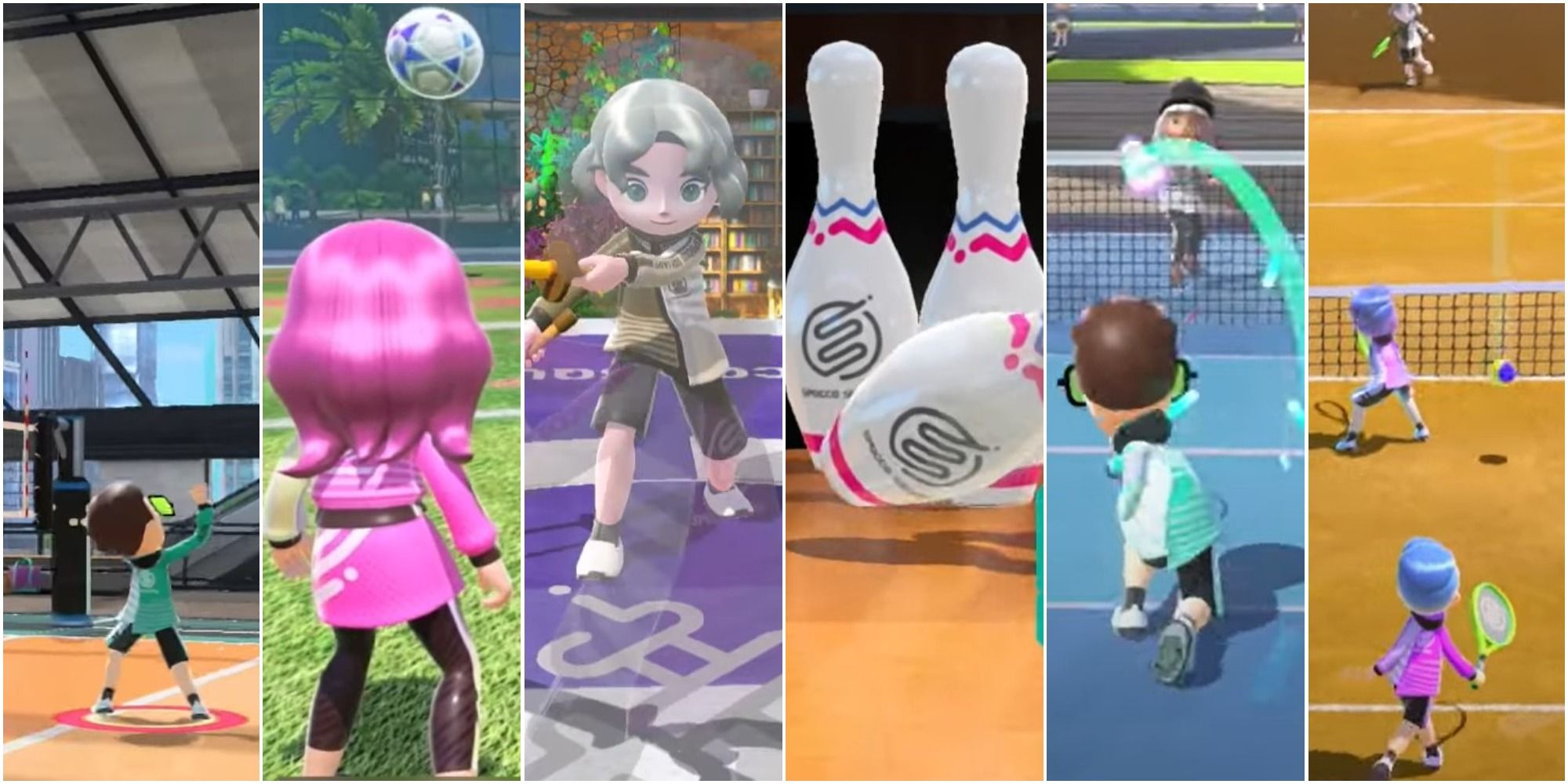 However, as GamesIndustry notes, week one sales aren't the best indicator of how well these kinds of games will sell in the longer term and entries in this genre can go on to sell "significant units" as time goes on.
"The audience they target are more casual and are less likely to rush out on day one", Christopher Dring, who regularly watches the charts for GamesIndustry, writes. "As a result, the real success of Nintendo Switch Sports will depend on how it performs over the coming months and even years".
With Switch Sports taking top spot, Lego Star Wars: The Skywalker Saga moves into second place as sales decrease 25 percent week-on-week. Previously, the Lego Star Wars title had taken no.1 for three weeks in a row.
Other notable happenings on the chart include the rise of Gran Turismo 7 and Horizon Forbidden West. As the UK saw the arrival of more PS5 stock, these two Sony blockbusters saw huge rises, with GT7 leaping to no. 3 with a sales jump of 152 percent. Horizon Forbidden West rose to fourth place with a 52 percent rise.
Source: Read Full Article