Keeping up with the initial promise to deliver news and updates about Nioh 2 on a weekly basis before the game comes out, developer Team Ninja took the time this week to talk more about the DLC, weapons, and difficulty that players can expect.
The information comes from Japanese publication Ryokutya2089 in which it has talked more about the developer's plans for Nioh 2 and how the game will be different from its predecessor. While talking about the three planned DLCs, Team Ninja has emphasized that they will contain side stories that will take place in a completely different era from the main game. In other words, the DLCs' stories will be set before Nioh 2, and while having some relation to it, will be completely separate.
Continuing on with how the DLCs will work, Team Ninja also stated that the difficulty of the DLCs won't be too punishing. Although the DLCs will be more difficult, and will introduce new difficulty modes as well, their level of difficulty will not exceed that of the first game. For those who played the original Nioh, they might remember coming up against significant difficulty spikes when dealing with some bosses, enemies, and areas. Essentially, the difficulty spike in Nioh 2 will be far more balanced and fair.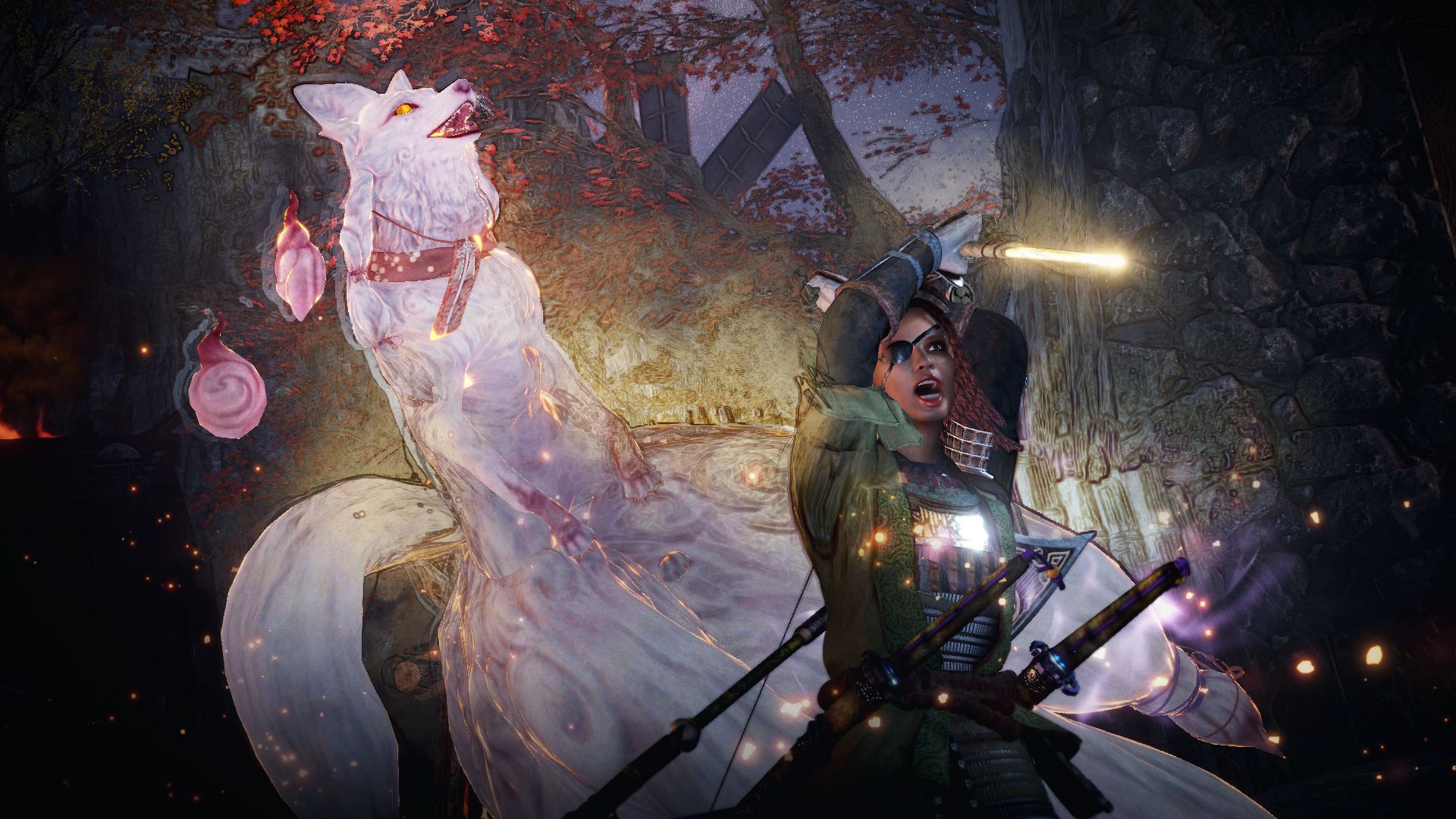 As one may have expected, Nioh 2's DLCs will also introduce two new weapon types. Unfortunately (in a joking manner), the development team admitted that they have run out of ideas for new weapons and are taking suggestions from players. In the team's defense, the events in Nioh 2 happen a very long time ago (in the year 1555 to be more specific), and as such, implementing new weapon ideas and types can be difficult. As a result, the team would be interested in hearing ideas from fans of the game. Although no official weapon design contest has been announced, one can expect more details in the future (if there even will be a weapon design contest).
Finally, Team Ninja has touched upon the Abyss mode, an everlasting area that consists of 999 floors and mainly serves as post-game content. Not too much information was shared, but Team Ninja did state that they will be adding Abyss mode (or something similar), but it will be more improved.
Nioh 2 is set to release for the PS4 in Japan on March 12, 2020 and worldwide on March 13, 2020.
Source: Read Full Article