With the launch of the Quest 2, many players will be experiencing the wonderful world of VR for the first time. The Quest 2 is the most accessible headset yet with a simple, intuitive setup process and a cable-free experience, but for visually impaired players like myself, the oculus There is no diopter adjuster on the Quest, so you'll need either wear glasses, contacts, or attach lens adapters. In this guide, we'll be covering the different options for using the quest with corrective lenses and the pros and cons of each.
Wearing Glasses In The Quest 2
If you're a glasses wearer you already have everything you need, making this the most cost-effective solution. The Quest 2 comes with a spacer that needs to be inserted behind the padding to help make room for your glasses. Its fairly easy to attach: first bend the arms of the strap up and out of the way so that the foam padding is easier to detach, then grab the padding from the top and pull directly away from the headset. Next, you'll need to secure the spacer into place by pressing firmly in the sections that align with the center of your forehead and the bridge of your nose. The foam padding will then attach on top of the spacer in the same way, and you're done.
It doesn't seem like it adds much distance, and frankly, it probably needed to add more because wearing glasses in the Quest 2 is still pretty uncomfortable. I have pretty narrow frames and even so I could never quite find a resting position where the screen was clear without feeling like my glasses were being pushed into my face. There is also a lot more light leak around under the nose with the spacer in, but that may be different for everyone.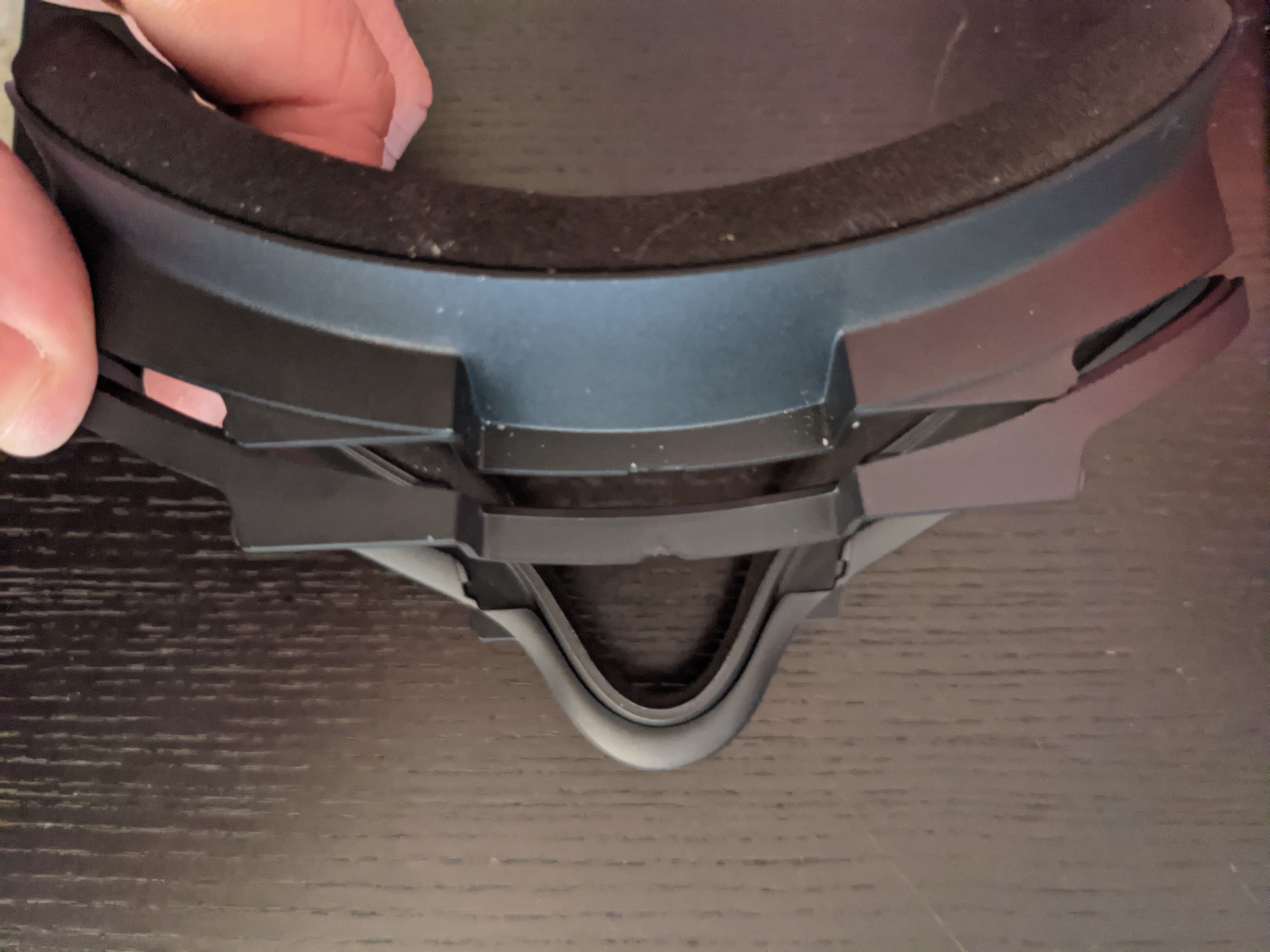 This is a good option if you don't want to buy any extra lenses and if you share the headset because each player can just strap it on without any additional setup. I'm very nervous about my glasses making contact with the Quest lenses and damaging them when taking the headset on and off though.
Wearing Contacts In The Quest 2
If you can wear contacts this is by far the best solution with a few minor caveats. The main concern for contact lenses is sweating. The foam padding that comes with the Quest 2 is comfortable, but it's not going to do much to help with sweat. Playing VR is often a very physical experience and if you work up a sweat you may have problem with your contact lenses absorbing that moisture and becoming very uncomfortable.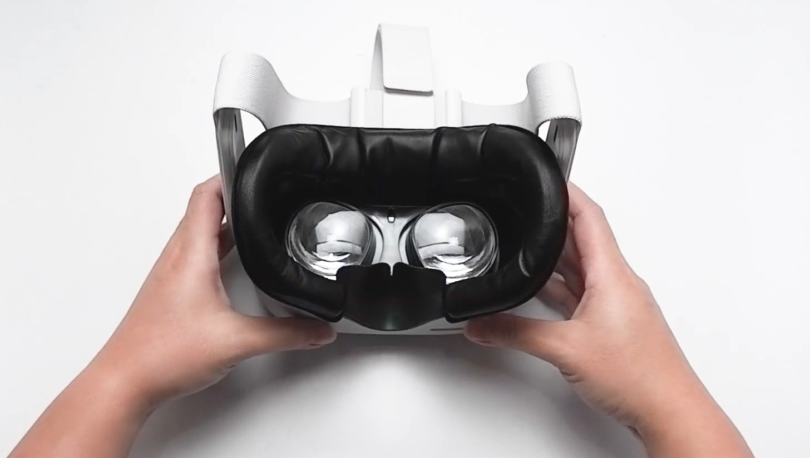 Oculus is selling a foam replacement for the Quest 2 that should help increase surface area and block sweat, but you can also use a simple sweat band worn under the headset. There are some aftermarket options as well like the VR Cover that a very popular as well.
Whether you're wearing contacts or not, these are all great accessories to have just to help manage sweaty situations in VR.
Using Lens Adapters In The Quest 2
Attachable lens adapters are my personally preferred solution because they are a one time purchase, unlike contacts, and allow you to play with the experience of having perfect 20/20 vision. These adapters are relatively inexpensive, easy to insert, and have very few drawbacks.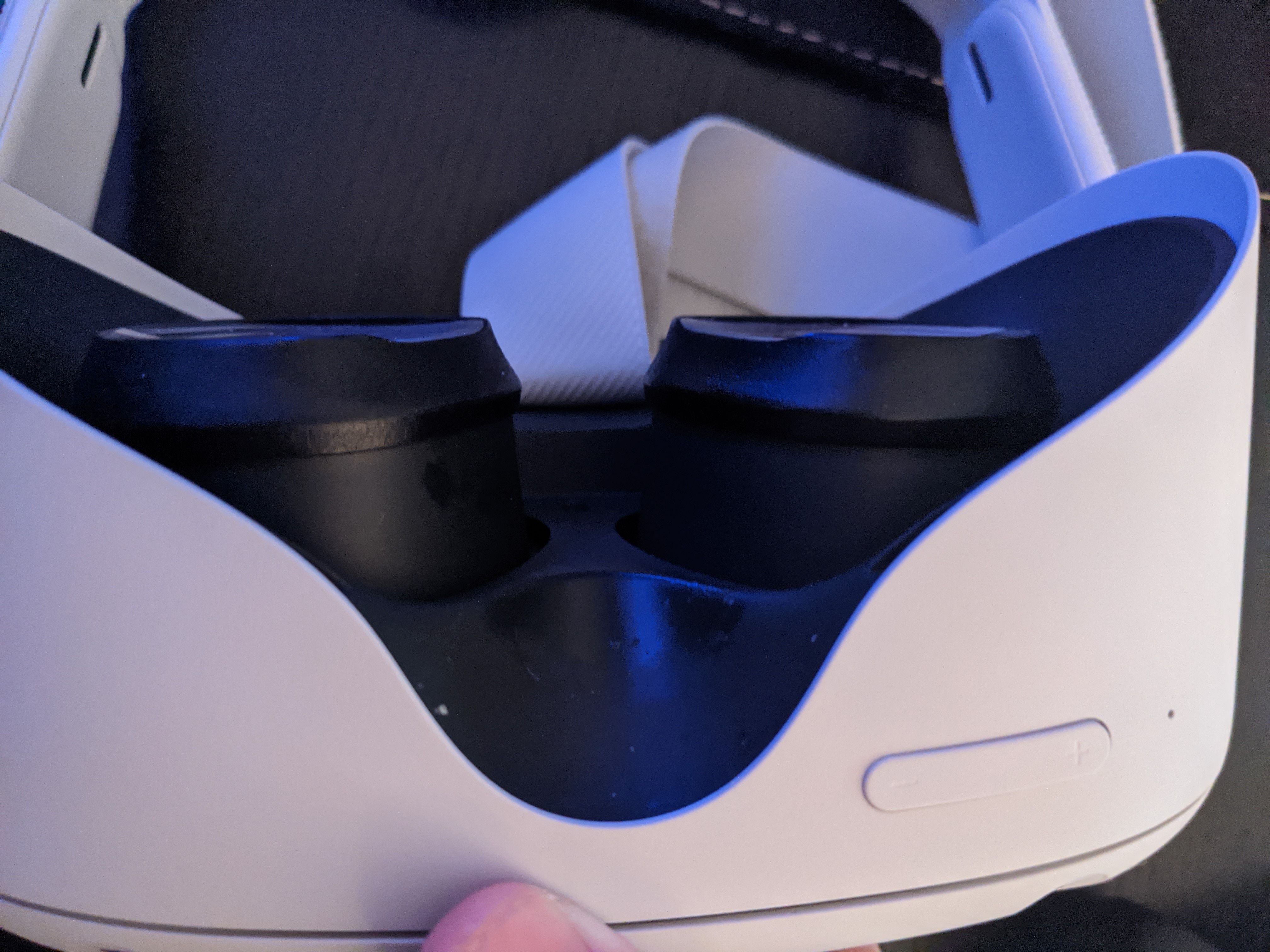 The Rift S, Quest, and Quest 2 all use the exact same adapter so if you already have a pair you can still use them with the Quest 2. We reviewed a brand called VR Optician that makes high-quality VR lens adapters with your prescription for only $69.
If you go with this option, keep in mind you'll have to take the adapters on and off when letting other people use your Quest 2. They slide on and off easily, but there is always an inherent risk when touching your lenses so it's best to put them on and leave them. The adapters themselves offer a great layer of protection for the Quest lenses too. Obviously, both are fragile, but it's much easier to replace an adapter than a broken Quest 2.
The only real downside to the adapters is the dual layers of glasses can create a bit of a halo effect in high contrast environments. I hardly ever see it when playing in a 360-degree environment, but it's very noticeable on title screens and when watching anything with a black border like movies on Netflix. I see it is a fair trade-off for the convenience and comfort, but this may be a deal-breaker for others.
Just like glasses, the lenses will need to be replaced as your prescription changes, but if your prescription only changes every few years the small investment is well worth it.
READ NEXT: VR Optician Review: A Must Have For Every Glasses-Wearer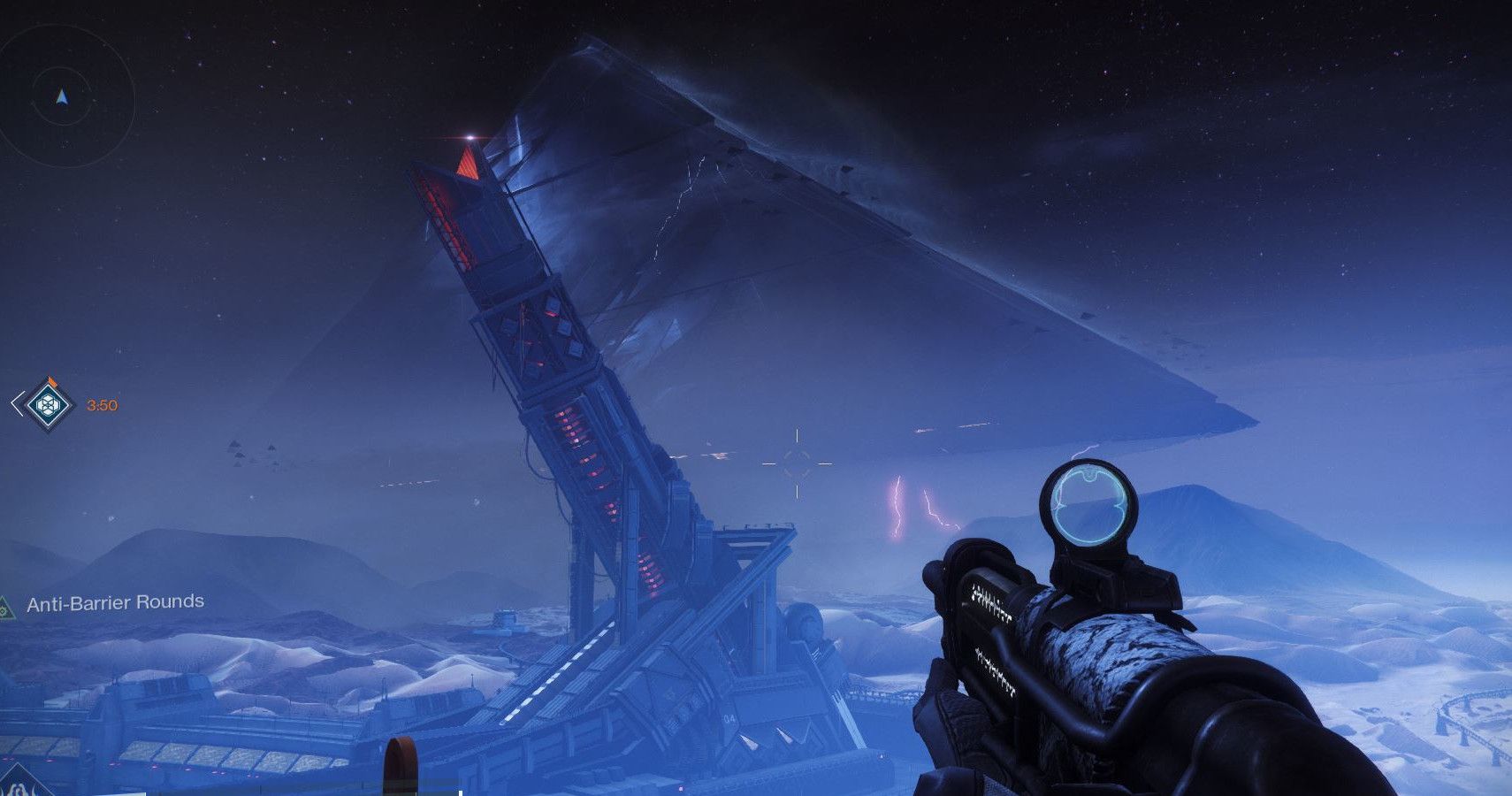 Guides
Virtual Reality
Oculus Quest 2
Eric Switzer is the Livestream News Editor for TheGamer as well as the lead for VR and Tech. He has written about comics and film for Bloody Disgusting and VFXwire. He is a graduate of University of Missouri – Columbia and Vancouver Film School. Eric loves board games, fan conventions, new technology, and his sweet sweet kitties Bruce and Babs. Favorite games include Destiny 2, Kingdom Hearts, Super Metroid, and Prey…but mostly Prey. His favorite Pokémon is Umbreon.
Source: Read Full Article