Unlike the mainline handheld titles, the meta in Pokemon GO is always changing. You don't have the luxury of waiting for a new game to be released to see if there's been a major shift in how viable your favourite Pokemon are, and instead need to stay on top of the regular updates Pokemon Go receives. For those who enjoy battling it out in the Ultra League, this is especially important for maintaining a high rank. If you've been slipping a bit, or are looking to dip your toes into the exciting world of competitive Pokemon GO, these are the Pokemon you'll want backing you up.
Best Ultra League Pokemon In 2020
Ultra League is just one of several PVP leagues in Pokemon GO. It has a cap of 2,500 CP, but you shouldn't just shove your highest rated Pokemon in and call it a day. Despite what you may think, a higher CP doesn't always translate to the strongest choice. IV, stats, moves, types, and more all need to be considered when putting together the best team. These choices already make all of those considerations for you, and even include a few Pokemon that can counter some of the most popular picks for the current Ultra League meta.
Registeel
First up is Registeel. It's a Steel type Pokemon with weaknesses to Fire, Ground, and Fighting. Registeel scrapes just under the bar with a maximum CP of 2,449, making it an optimal choice for Ultra League. Its best moves consist of Lock On for its quick attack and Flash Cannon for its charged attack. Registeel's weaknesses are slightly unusual to come up against in Ultra League, but being a Legendary does make it a rare pick. If you happen to have one, and have levelled it up, this is a no brainer.
Armored Mewtwo
The Psychic type that needs no introduction, Armored Mewtwo is a heavy hitter in PVP. Unlike regular Mewtwo, the armored variant isn't as much of a glass cannon, and is able to take way more flak than its standard counterpart. Confusion is the best choice by far for a fast attack, but you have some options for its charged move depending on how you want to play. Psystrike is Armored Mewtwo's exclusive charged move, but Earthquake is also pretty strong, with the tradeoff of being slow to charge. Rock Slide, on the other hand, deals less damage, but charges up way faster.
Snorlax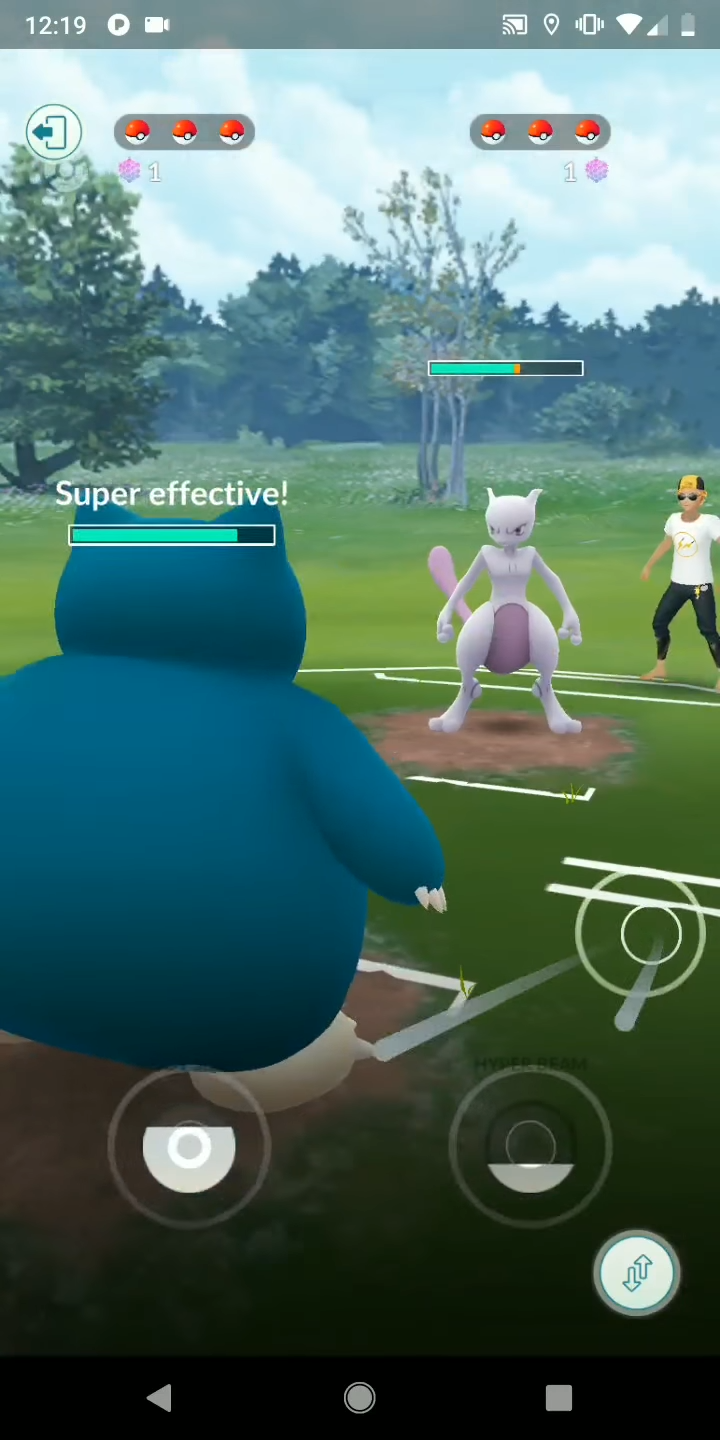 Who doesn't like a Snorlax? It may be a Normal type, which is usually a big turn off since they're not effective against many others. However, there are very few Fighting types in the  Ultra League meta right now to counter it. Aside from its amazing defensive stats, Snorlax has one other trick up its sleeve worth giving him a spot on your team for: Outrage. Outrage can completely counter Giratina, plus having Lick as a fast option makes Snorlax a total powerhouse in PVP.
Charizard
While we're talking classics, we have to bring up Charizard. Up until recently this iconic Pokemon wasn't all that useful in PVP as a Fire and Flying type. Now, however, if you've got one with Fire Spin and Overheat — or better yet, Blast Burn if you participated in the Community Day event — you've got a secret weapon most won't see coming.
Gyarados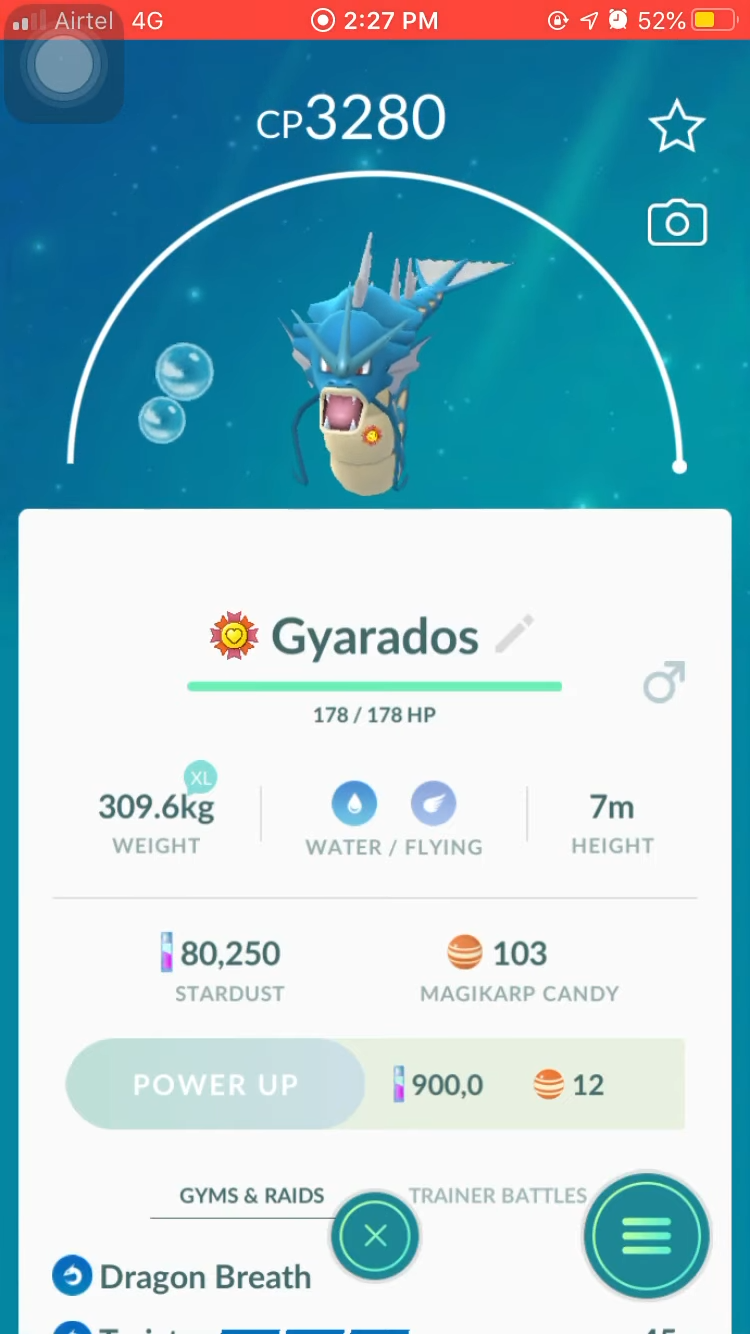 If you can handle grinding out the 400 candy required to evolve a Magikarp into this beast of a Water and Flying type, it's more than worth the effort. What makes Gyarados so effective is that there are hardly any Electric types in the Ultra League meta, meaning only its Rock weakness is likely to come up. Dragon Breath is the go to option for Gyarados' fast attack, but it's another pick that has options for its charged move. Crunch, a Dark move, is great if  you like fast charging moves, while Outrage is powerful for the same reasons we already mentioned with Snorlax. Hydro Pump is the strongest of the bunch, assuming you can handle the long charge time.
Venusaur
Next up is our only Grass type on the list, Venusaur. It's more of a counter pick option for Pokemon like Swampert since it's weak to some common types in Ultra League like Fire and Psychic. Vine Whip can absolutely thrash Water types, and Sludge Bomb can blast any other Grass types away with ease.
Swampert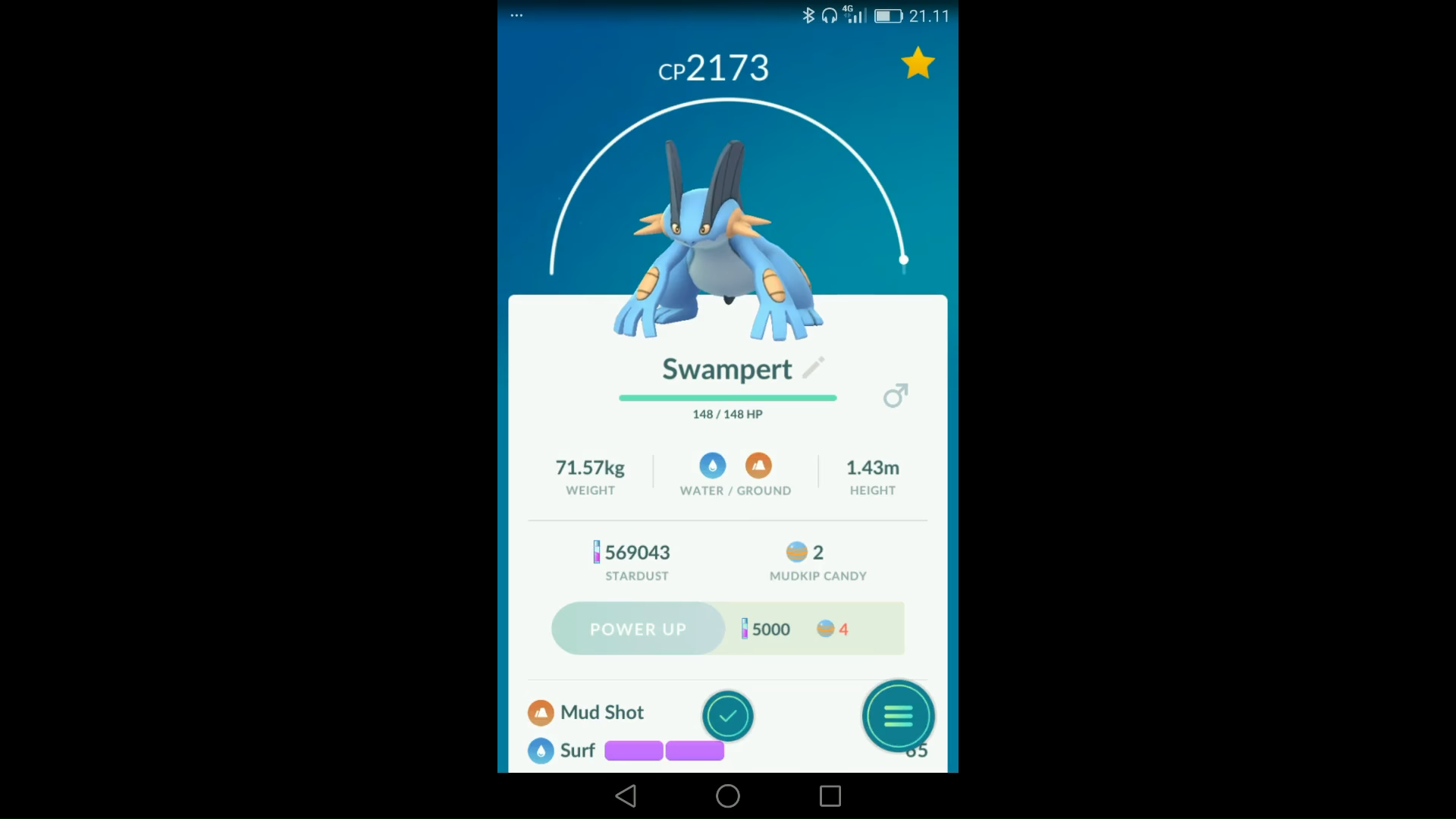 Speaking of Swampert, it's another high value Pokemon for your team that is nearly on par with some Legendaries. However, unlike Legendaries, you should have plenty of Mudkips and candy to build your ideal Swampert for PVP. This also means Swampert is a very common pick for Ultra League, hence why a backup Venusaur counter could come in useful. You might scoff at Mud Shot for a quick attack because it is so weak, but it generates energy faster than any other move it has. If you're packing Swampert with a Hydro Cannon from the Community Day, then you've got a deadly combo on your hands. If not, Earthquake is a viable alternative.
These are just a few of the top picks from the current Ultra League meta, but even this list is leaving out other amazing choices like Giratina, Togekiss, and Alolan Muk. It all comes down to what you have and what you're comfortable with, but a team built with these foundations will give you an edge over most trainers in the Ultra League.
Source: Read Full Article