Quick Links
Pokemon Unite has just begun its eighth season since its debut; offering several exciting features for players. Amongst these new features are new events; giving players a chance to complete challenges and earn exclusive event-theme rewards within a set window of time.
This season, Pokemon Unite has introduced the limited-time event, "The Fighter Is Here," available until June 29, 2022. This boxing-themed event gives players multiple ways to earn Gold Badges, the currency that is exchanged for the rewards offered for this event; including the event-exclusive Holowear, Practice Style: Mamoswine. Here's everything you need to know about this new Pokemon Unite event, allowing you to maximize your time and rewards while this event is still available.
How To Earn Gold Badges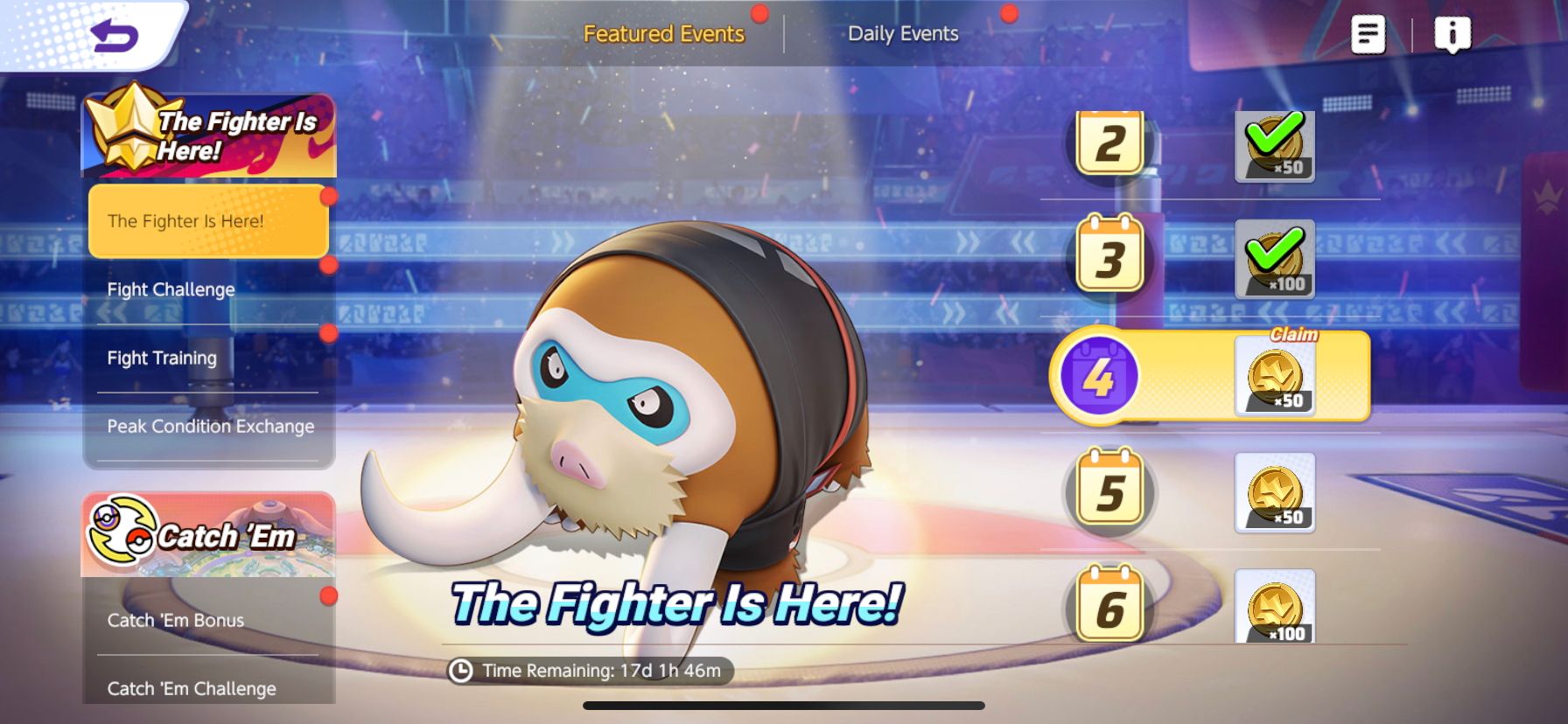 There are three different ways to earn Gold Badges for this event. Knowing how each of these options work is key to acquiring this event currency and unlocking the various rewards being offered.
Log-In Bonuses
During this event, players can claim Gold Badges for simply logging into the game each day. Players can claim up to ten of these log-in bonuses throughout this event; located in the "The Fighter Is Here!" section of the event. The Gold Badges obtained for each log-in vary, and they are provided below.
The Fighter Is Here Log-In Rewards
Day
Badges Earned
1
50
2
50
3
100
4
50
5
50
6
100
7
50
8
100
9
50
10
200
Fight Training Challenges
Missions found in the "Fight Training" section of this event function as daily missions. These missions will task you with easier tasks that can easily be completed within a day. Although these missions give the least Gold Badges out of the three available methods, it is important to complete and claim your rewards for these on a daily basis.
Fight Challenges
This set of missions is available throughout the entirety of this event's duration. These "Fight Challenges" are more challenging, long-term tasks that will most likely take multiple days to complete. These missions will provide you with the most Gold Badges amongst the three options, and they are provided below.
The Fighter Is Here Fight Challenges
Mission
Badges Earned
Participate in a ranked match 10 times.
200
Win 5 battles as Pokemon of different roles.
200
Participate in 10 quick battles.
200
Participate in 30 battles.
300
Event Rewards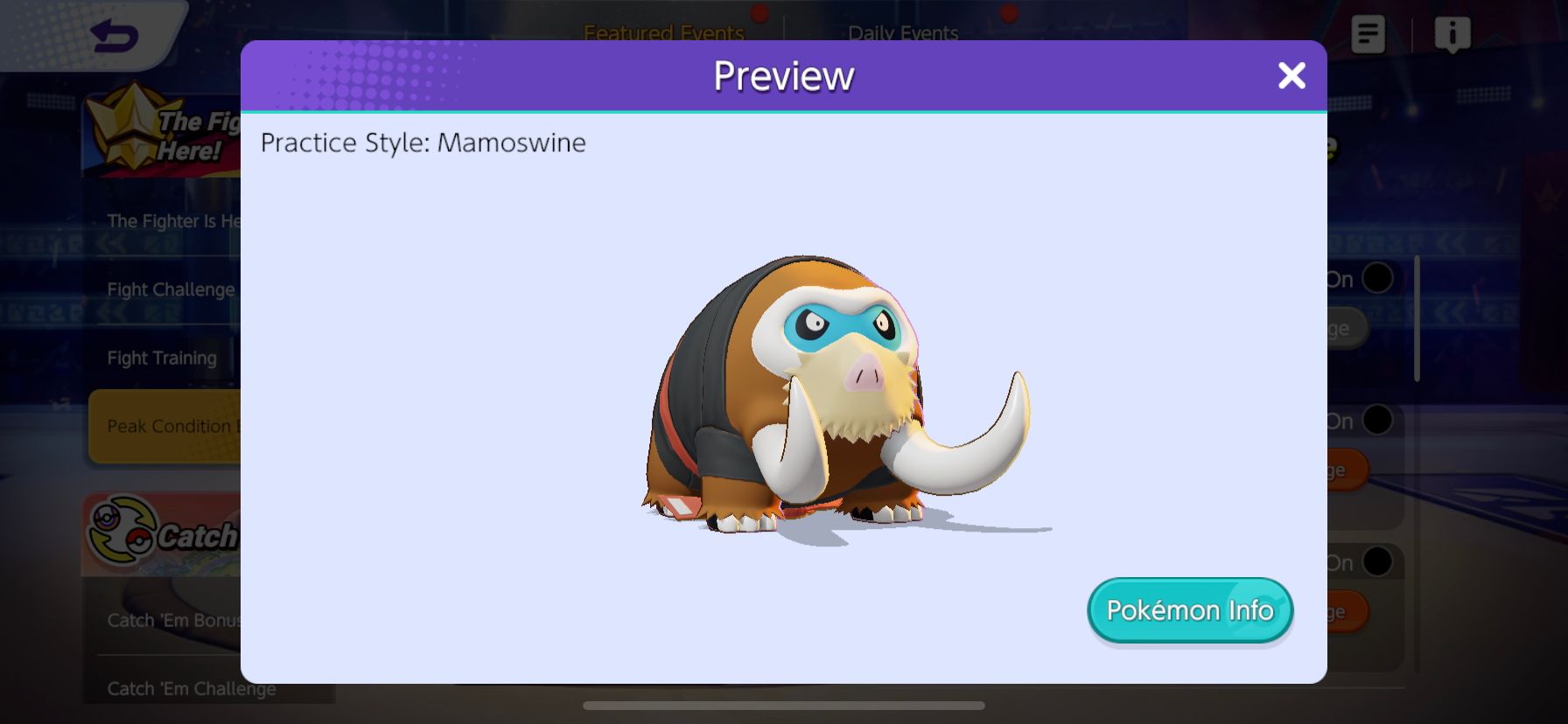 There are several rewards that are being offered during this limited-time event. Players can visit the "Peak Condition Exchange" section of this event to see the various rewards being offered. Each reward will cost a set amount of Gold Badges, earned from the different methods mentioned above. The different event rewards that can be obtained can be found below, provided with each of their cost and maximum number of exchanges.
The Fighter Is Here Event Rewards
Reward
Badges Required
Number of Exchanges
Practice Style: Mamoswine
800
1
7-Day Limited License: Mamoswine
50
1
5 Holowear Tickets
200
1
200 Aeos Coins
100
1
200 Aeos Tickets
100
5
20 Item Enhancers
100
5
7-Day Battle Point Boost Card
150
1
3-Day Battle Point Boost Card
50
3
3-Day Aeos Coin Boost Card
200
1
1 Aeos Ticket
20
999
Source: Read Full Article