The PS VR2 is not that far away. Sony's next-gen VR system is arriving on February 22, 2023, and pre-orders are live. You'll be wanting some games to play on the powerful new hardware obviously and launch games for it are now listed on the PS Store.
These listings reveal the pricing of the PS VR2 games too and there's a wide range to them (thanks PushSquare). Perhaps the biggest profile of them is Horizon Call of the Mountain and it's no surprise that it is also the priciest coming in at £59.99. On the other end of the scale is The Light Brigade which is listed for £16.99 (after a 15 percent discount for PS Plus subscribers).
Another major title is Star Wars: Tales from Galaxy's Edge – Enhanced Edition. This VR Star Wars game will set you back £39.99. Another anticipated game is The Walking Dead: Saints & Sinners – Chapter 2: Retribution, which comes in at £32.99.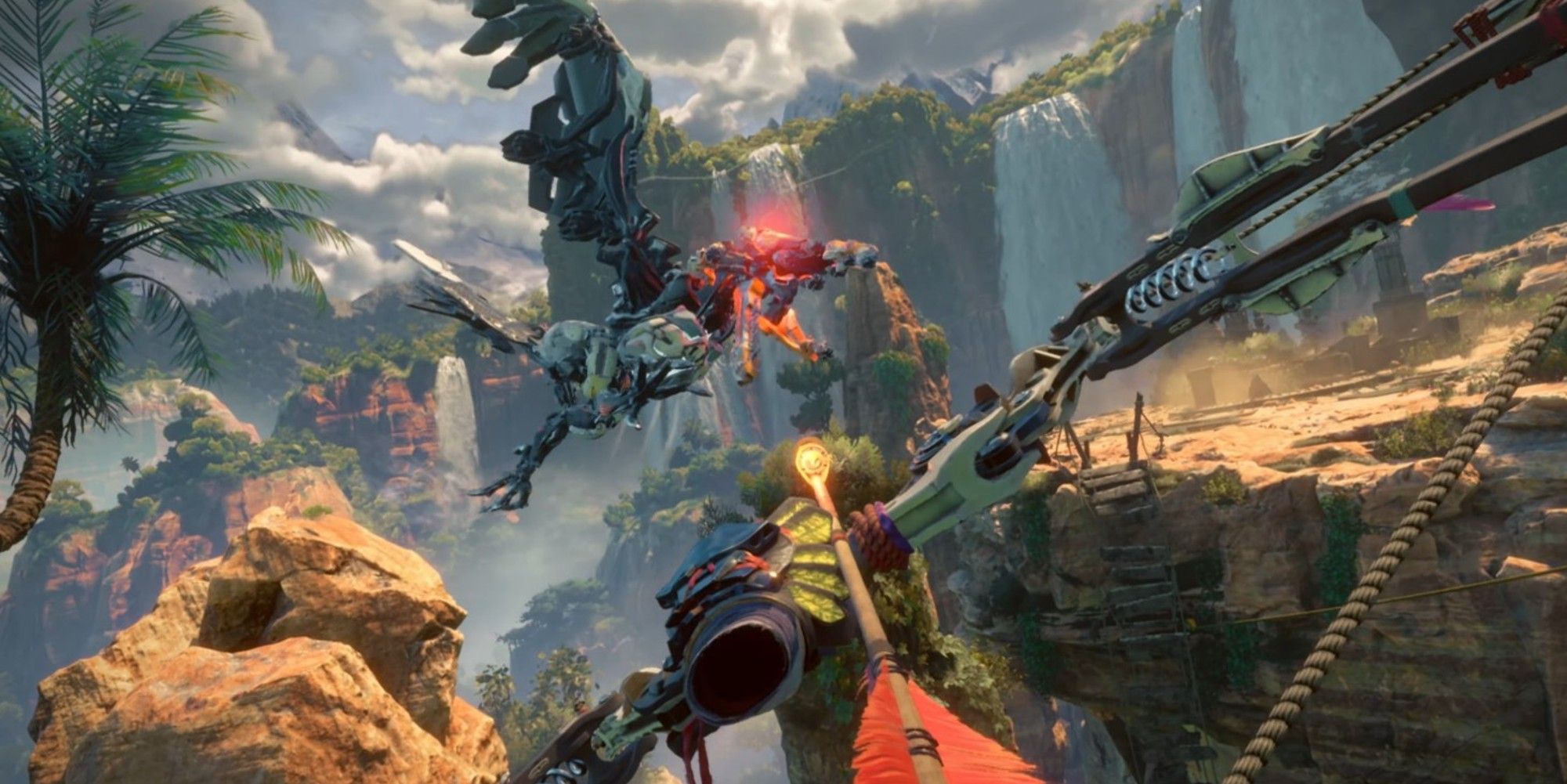 Here are some other listings:
Tentacular — £17.99 (10 percent discount with PS Plus
Cities VR: Enhanced Edition — £22.49 (10 percent discount with PS Plus)
Demeo — £26.39 (20 percent discount with PS Plus)
Cosmonious High — £23.99 (20 percent discount with PS Plus)
Hello Neighbor: Search and Rescue — £22.49 (10 percent discount with PS Plus)
PS VR2 game that don't yet have pricing include Firewall Ultra, Jurassic World Aftermath Collection, The Dark Pictures: Switchback VR, and Crossfire: Sierra Squad.
At the time of writing the American PS Store doesn't yet list prices for PS VR2 games but this should (hopefully) change soon.
Sony is requiring registration sign-up to be invited to pre-order the PS VR2. However, registering doesn't guarantee an invite so goes Sony's disclaimer. You will also only be able to purchae one PS VR2 per PSN ID per household. The PS VR2 will cost $549.99 / €599.99 / £529.99. It is only compatible with a PlayStation 5 (either disc or digital edition).
Source: Read Full Article