Three weeks removed from the holiday season and the rough numbers are in. Details shedding some light on how attainable the world's most popular consoles were during December, at least in the UK. Thanks to five jumbo jets full of them being flown in across October and November, the PS5 enjoyed its second-best month so far in the UK. However, it still had to settle for third place behind its biggest competitors.
The Xbox Series X|S went one better than PlayStation's new-gen console, enjoying its best month ever in the UK in December 2021. It still wasn't enough to take the top spot from the Nintendo Switch. Despite being on the market for three and a half years longer than its competitors, the Switch was Britain's favorite console last Christmas. Nintendo's console experienced a 6% bump versus September, another big month for the Switch thanks to Black Friday.
Despite being unable to dethrone the Switch, Xbox will still be considering its own British December as a massive win. Its sales were driven so much by the influx of Series X consoles that it and the Series S sold 103% better than they did the month prior. The PS5 also experienced a 28% uptick in sales versus November despite having to settle for December's bronze medal.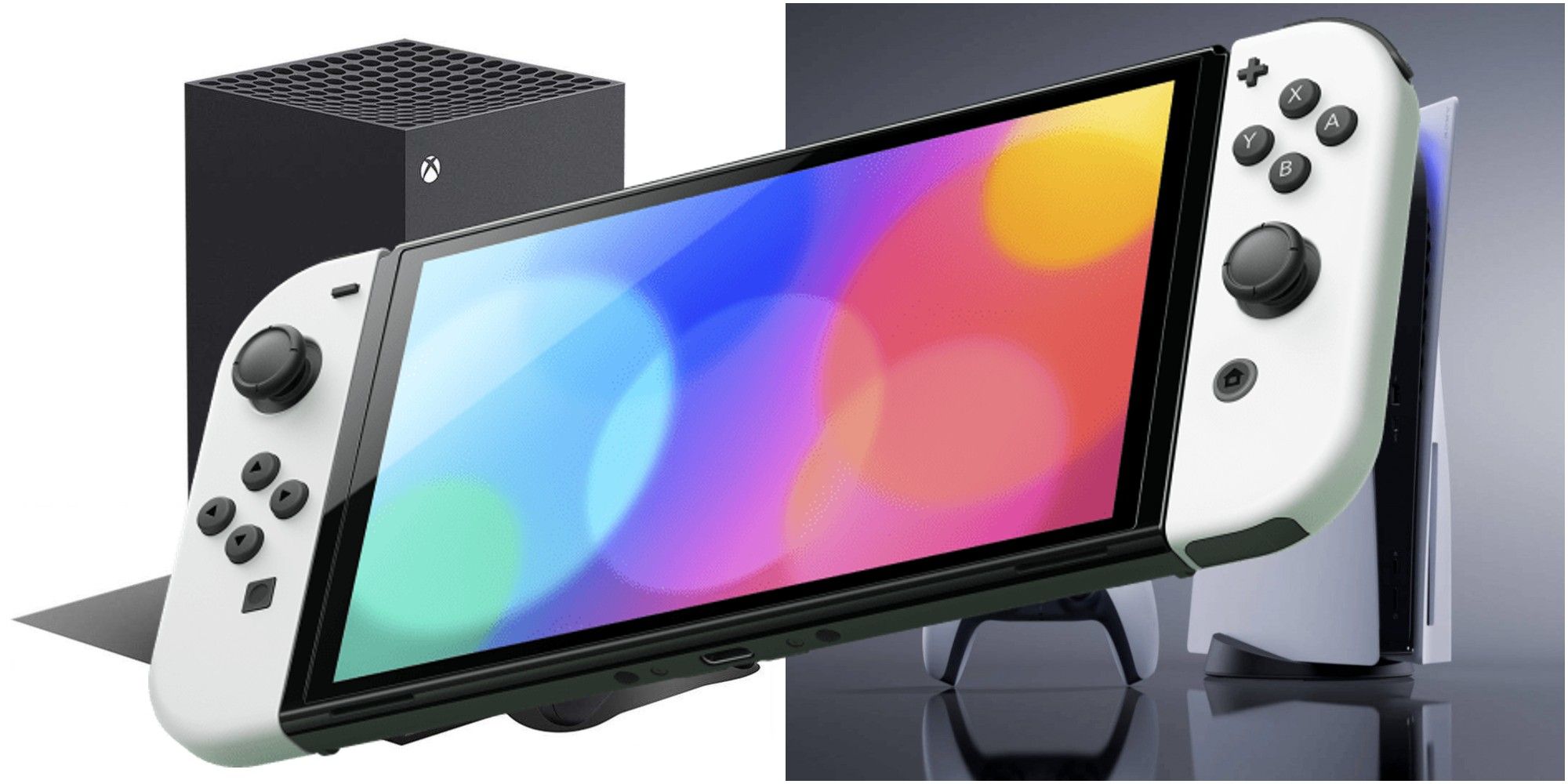 560,000 consoles were bought in the UK in December according to Gamesindustry.biz, totaling more than £200 million spent on new systems. While the PS5 might have had to settle for third in console sales, it continues to lead the way when it comes to accessories. The white and black DualSense controllers were one and two respectively. Xbox's black wireless controller was the third best-selling accessory last month.
Console sales continue to be dictated by availability as opposed to demand. As touched upon above, the leading reason Xbox had such a great month in December is because of the massive amount of stock that arrived in the UK last month. Component shortages are set to continue throughout 2022 so consoles sales will continue to be unpredictable all year long. All three consoles will likely continue to trade places in the top three with each passing month. There could even be a resurgence from the PS4 as PlayStation has started to make more of its older console to fill the PS5 void.
Source: Read Full Article