People often wonder why Roblox is so popular, seeing as you have to sort through hundreds of games in order to find one that is halfway decent. However, the answer is simple as it is the community it offers that allows players from all over the world to connect with one another on a personal level. This fanbase even extends into reality as players create cosplays depicting their avatars or characters from their favorite games.
The cosplays that fans have created take on all forms, but they all have the goal of showcasing their passion for the game. In fact, they are even so intriguing that others find themselves wanting to play and join the fun just by looking at these!
10

Dressed In White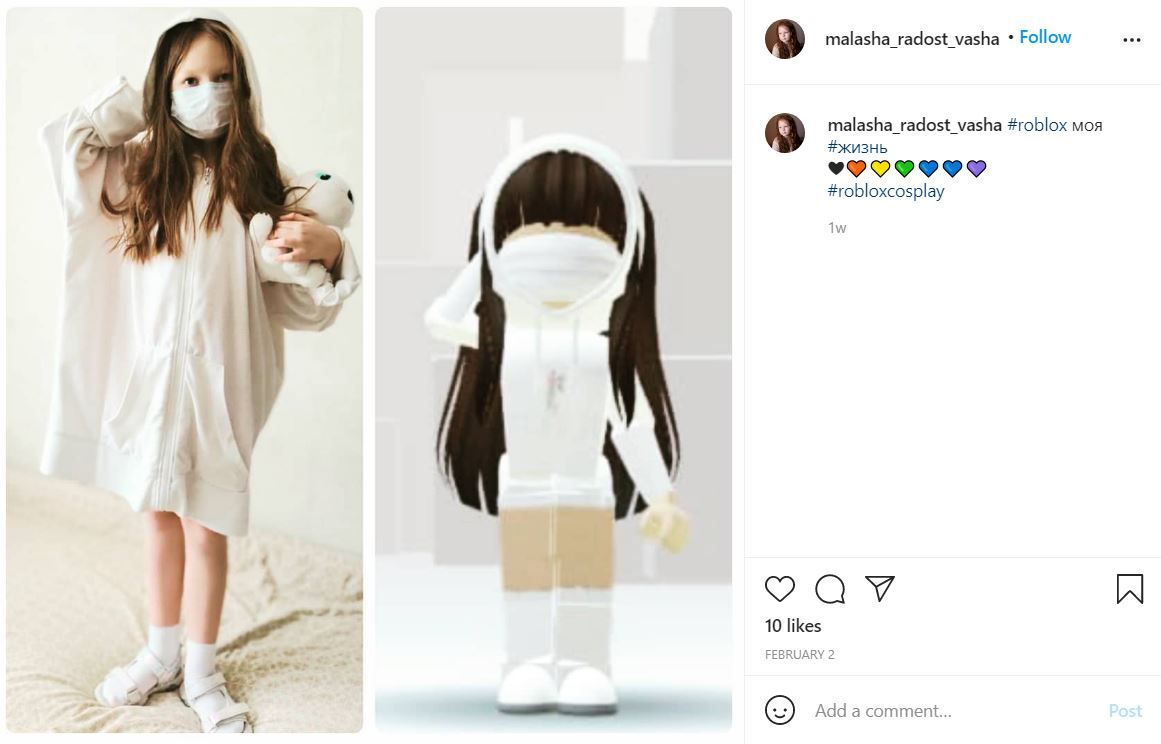 This cosplayer, named Melaniya Shipovskikh, wanted to recreate the look of her avatar but in a more realistic fashion. She neglected to conform to the square shape of her head and limbs although this is part of what gives it the charm that it has. The oversized sweatshirt paired with the mask and sandals were a perfect match and it helps you imagine what life might be like if everyone dressed like their Roblox avatars.
9

Double Trouble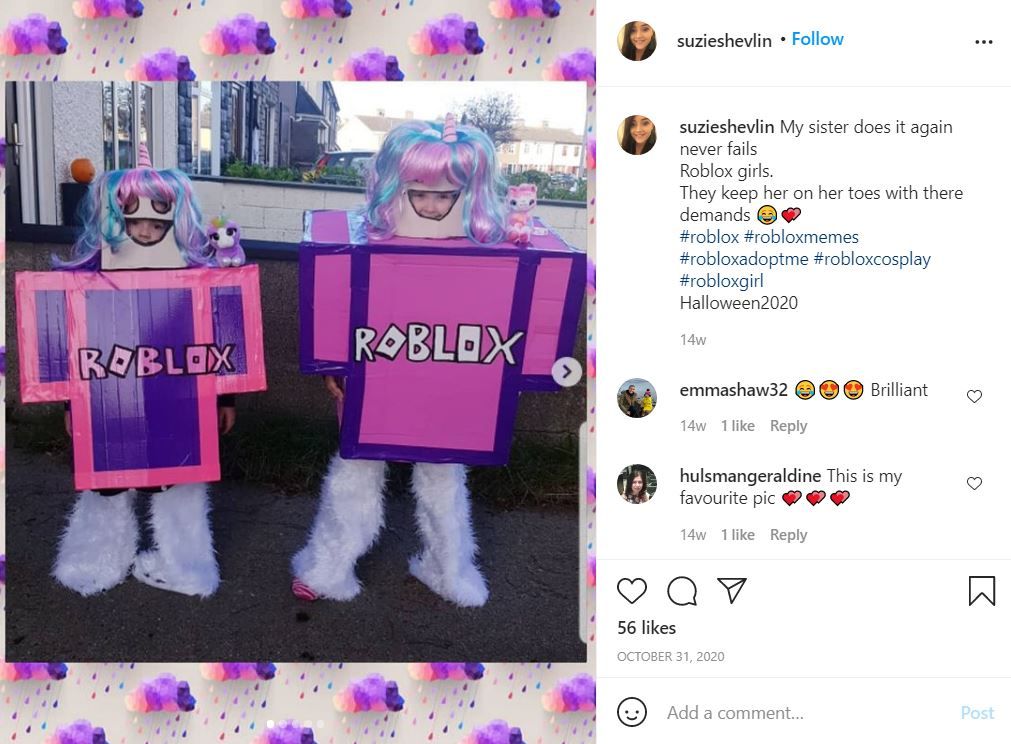 Two Roblox avatars are always better than one, which is why these two girls, who are the daughters of Ashling Shelvin, dressed up with their favorite accessories. The blue and purple colored hair, combined with the unicorn horn is something other players would be jealous of, especially those who play the RPG called Horse World. The boxes they used for the torso are super creative as they combined functionality with accuracy.
8

Always Smiling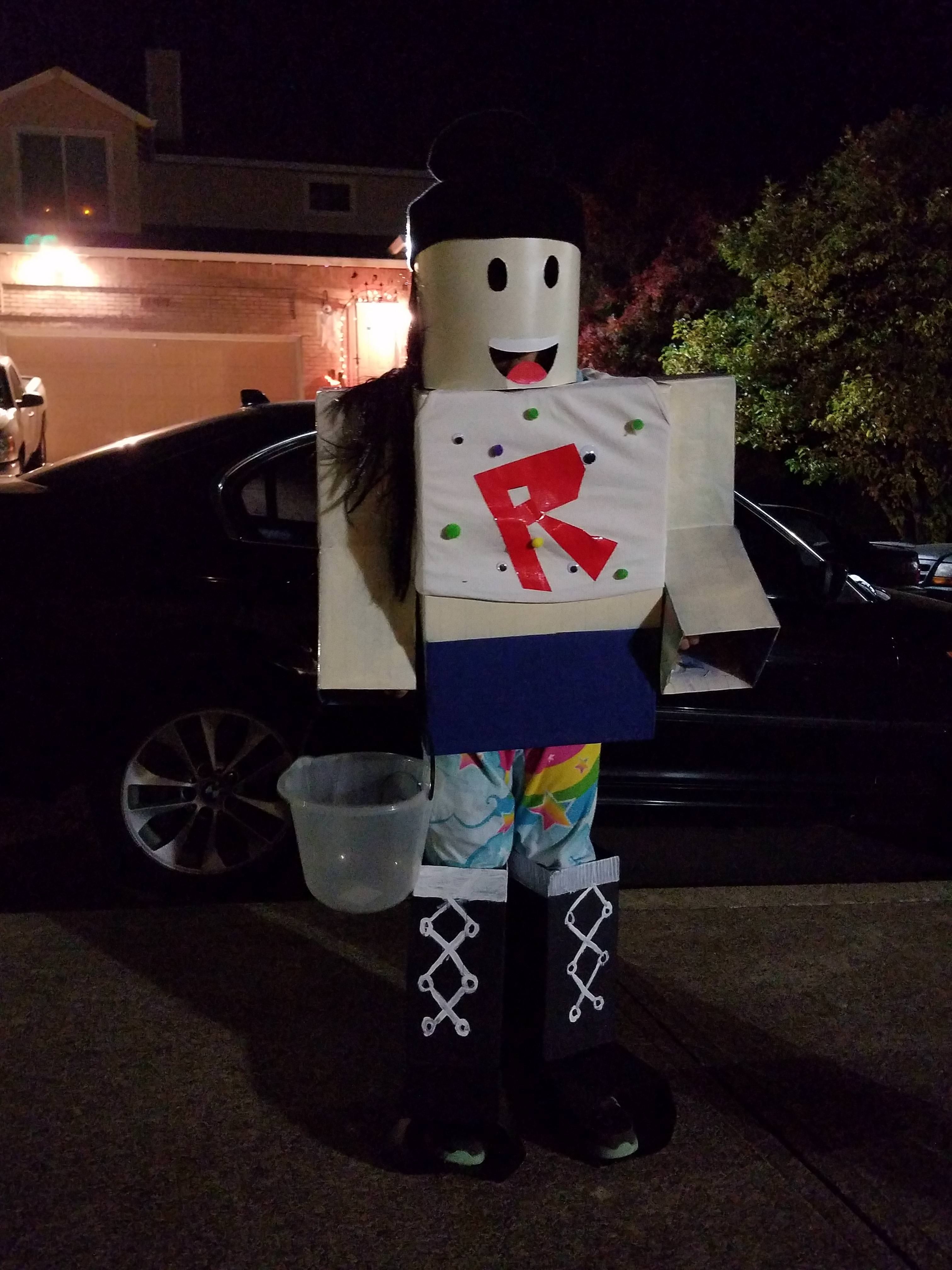 Some players love to see their avatar with a happy face, as well as sporting their own personal style. Everyone can appreciate the thigh-high boots as well as the combination of rainbow pants with a spotted shirt that m0wgli chose to wear. However, it is the creation of the body of this Roblox avatar that will catch your eye, as they not only made a head they could see through but also added rectangular arms and a torso.
7

Roblox Employees Understand The Hype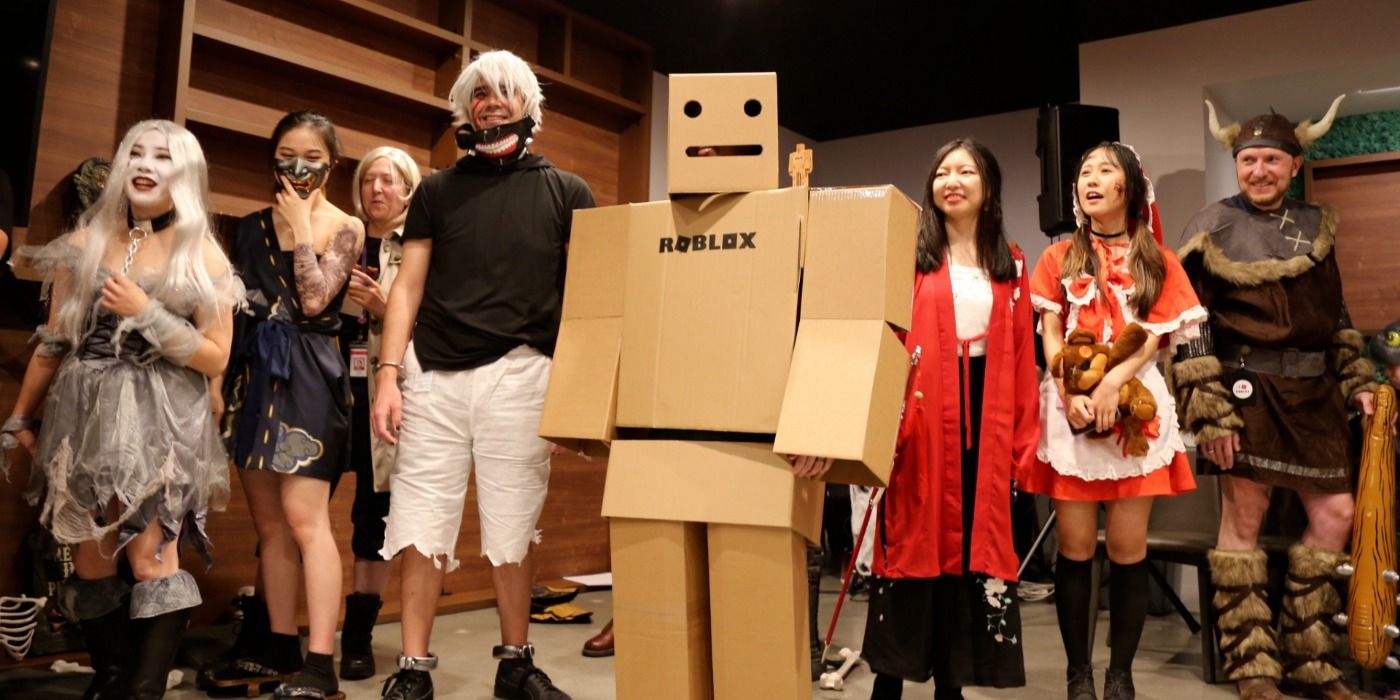 Roblox's own employees love to get in on the cosplay action as they made their own functional Roblox suit out of cardboard. It is amazing and goes along with their work as they were able to move around throughout the day with few issues.
Those around the cardboard Roblox man still dressed up as their own avatars, but without as much boxy flair. They brought creativity, while the cardboard avatar created the exact dimensions.
6

Royale High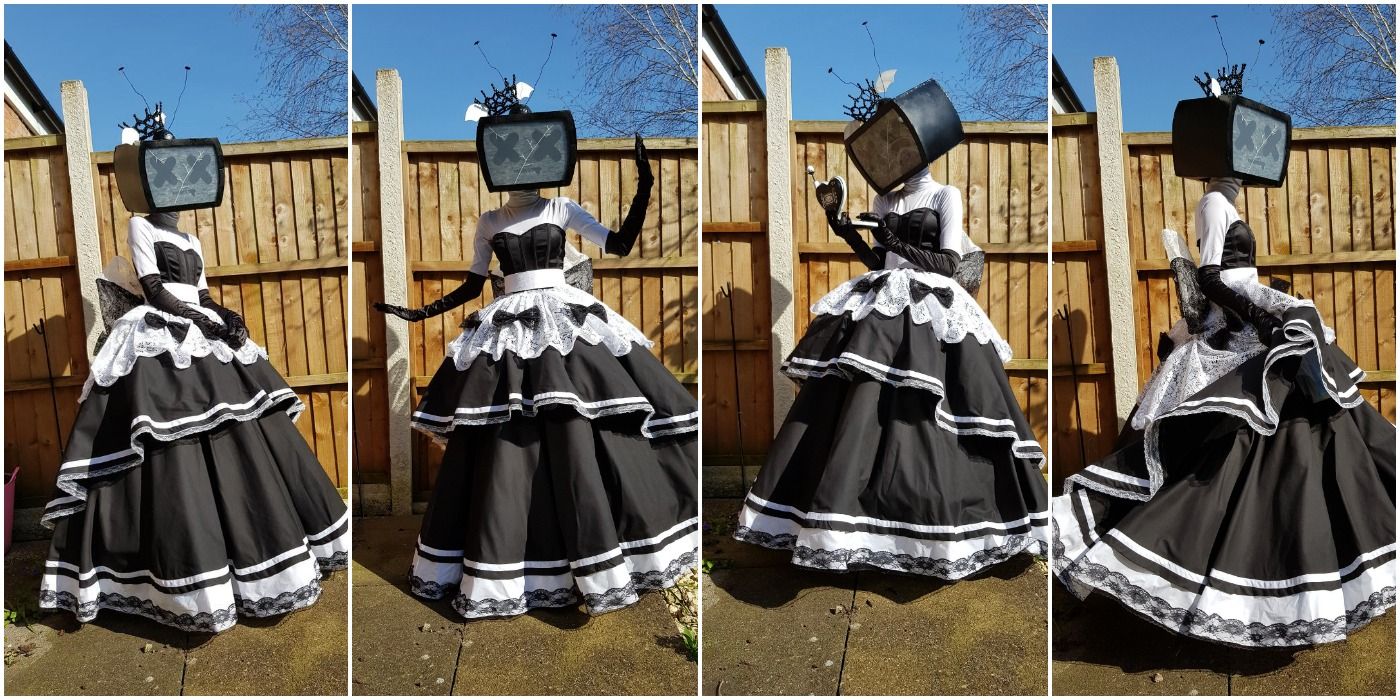 One of the best Roblox games you can play is called Royale High, even if there are several memes about it. This cosplayer decided to create her own cosplay in honor of the game, as it is a recreation of the Miss Lady Rose dress. It doesn't get much better than this as the tailoring of the skirts by @LLcomicsRBX combined with the headpiece really brings Roblox and Royale High to life.
5

A Great Use Of Fabric
Jinas Design Studio made this Roblox cosplay that utilized fabric for the majority of its design. The child looks like a true Roblox noob with their basic attire, and it is something many have aspired to make for themselves. This character may not be decked out in accessories, but it still encourages others to pick up the game and begin their very own Roblox adventure!
4

A True Robux Spender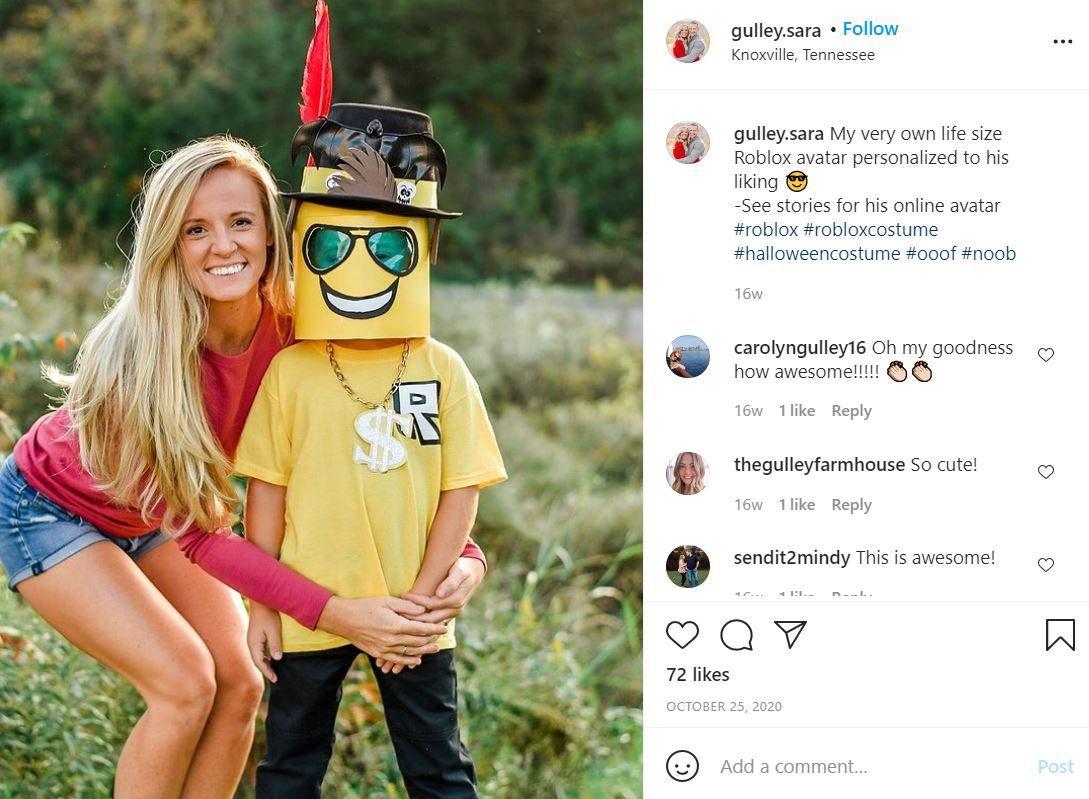 This is an adorable Roblox cosplay where the child made it all their own, and their love for spending Robux shows. They are probably an avid trader as well who has a ton of limited edition items in their inventory due to the accessories they decided to equip.
The face is amazing and looks like it was taken straight from the game, and the way that Sara Gulley's son can look through the sunglasses was a nice touch. There is no denying that this child loves Roblox, as well as all of the personalization options it has to offer.
3

A Picture Perfect Match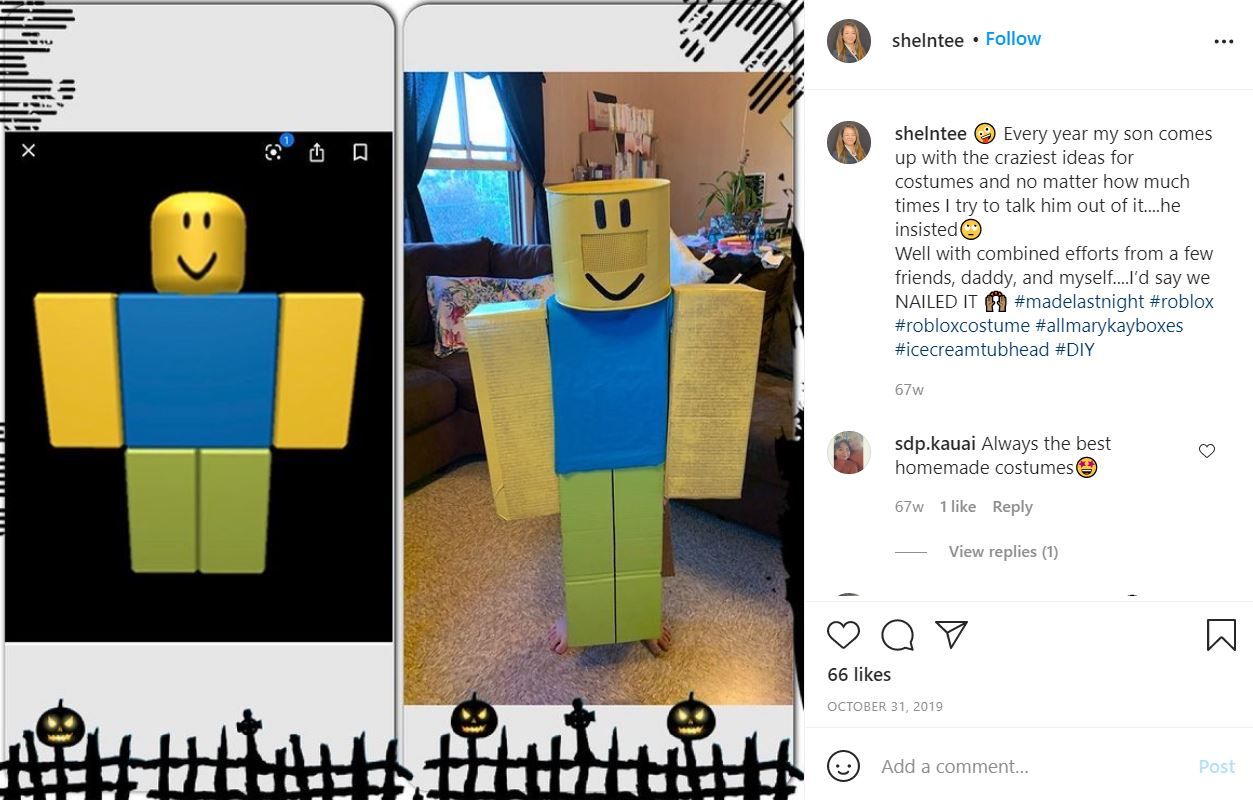 All this cosplay needed were some old cardboard boxes and a bit of paint to bring it to life. Natural-Lee Garcia's son even added some netting in the head so that way they could see out of it. The design might be simple, but it portrays all that Roblox stands for, as some games were made for all ages and other paid access games were created to be complex.
2

An Adorable Shoulder Accessory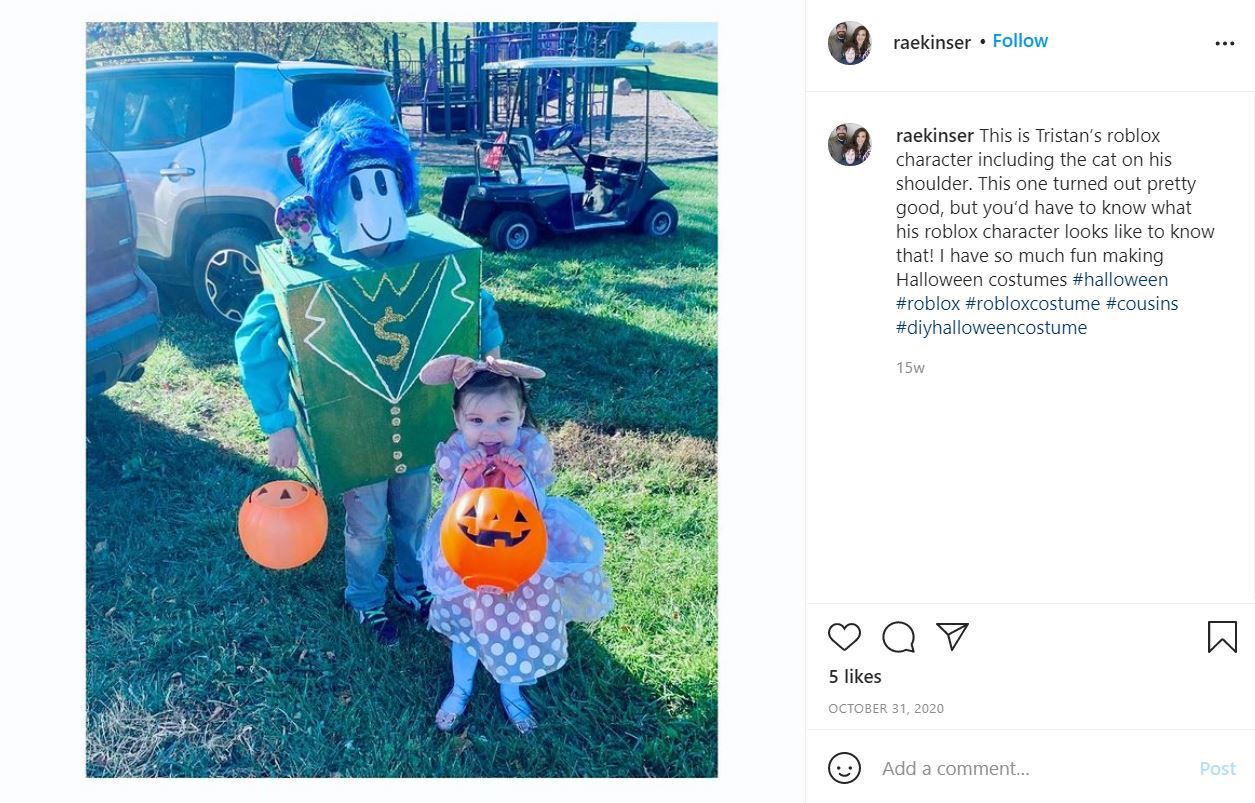 This child's shoulder cat is adorable, and it shows their love for animal-based games in Roblox. The boxy shirt Rachel Kinser's son chose to wear was also an excellent choice as they painted it to perfection with the classic green of Robux. It identifies their personality as well as Roblox allows you to be whoever you want when you jump into a game.
1

Some Comical Heads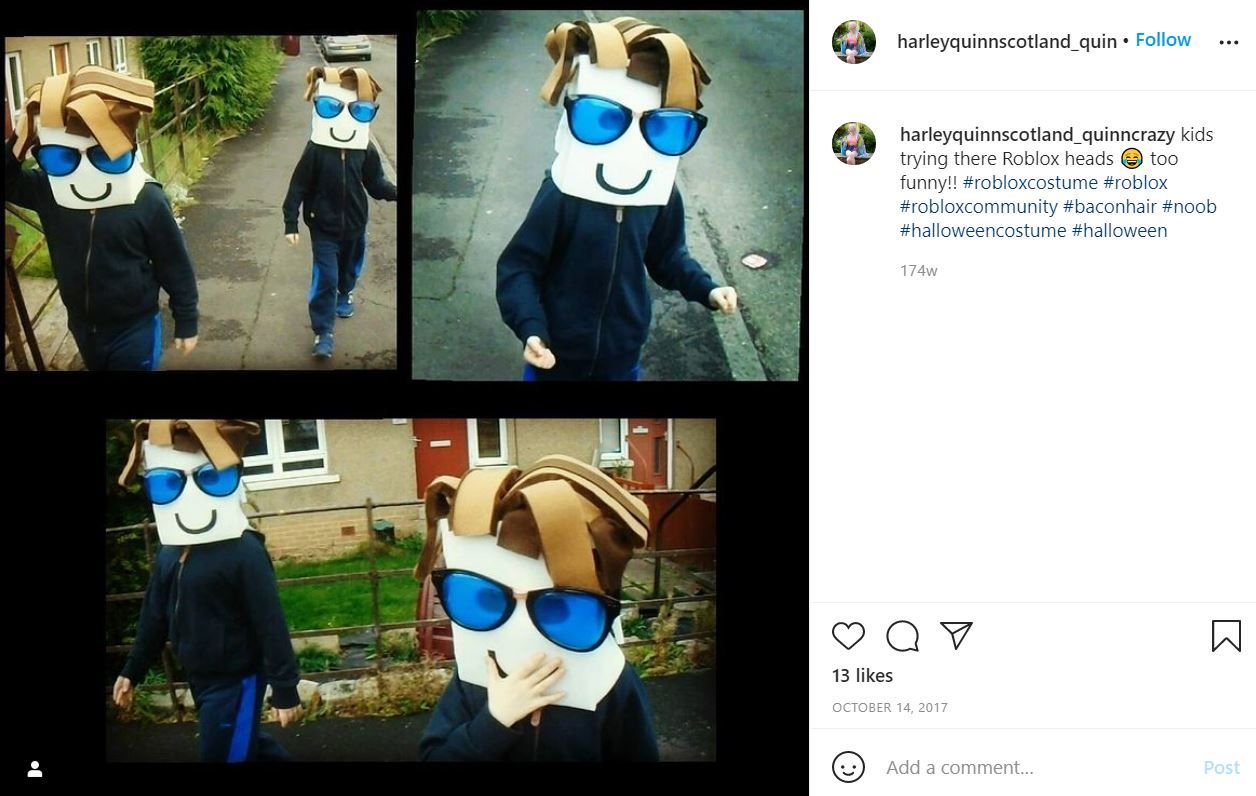 Other cosplayers have made heads for their Roblox avatar cosplays, but none compare to the two made by Antonio Dougan's sons. They actually seem to portray emotion, like some of the best Minecraft YouTubers, and their hair even gives them a three-dimensional quality. You also can't ignore the glasses as it not only covers the eye holes but adds them into the design as eyes behind their blue shades.
Next: 10 Facts You Didn't Know About The Making Of Roblox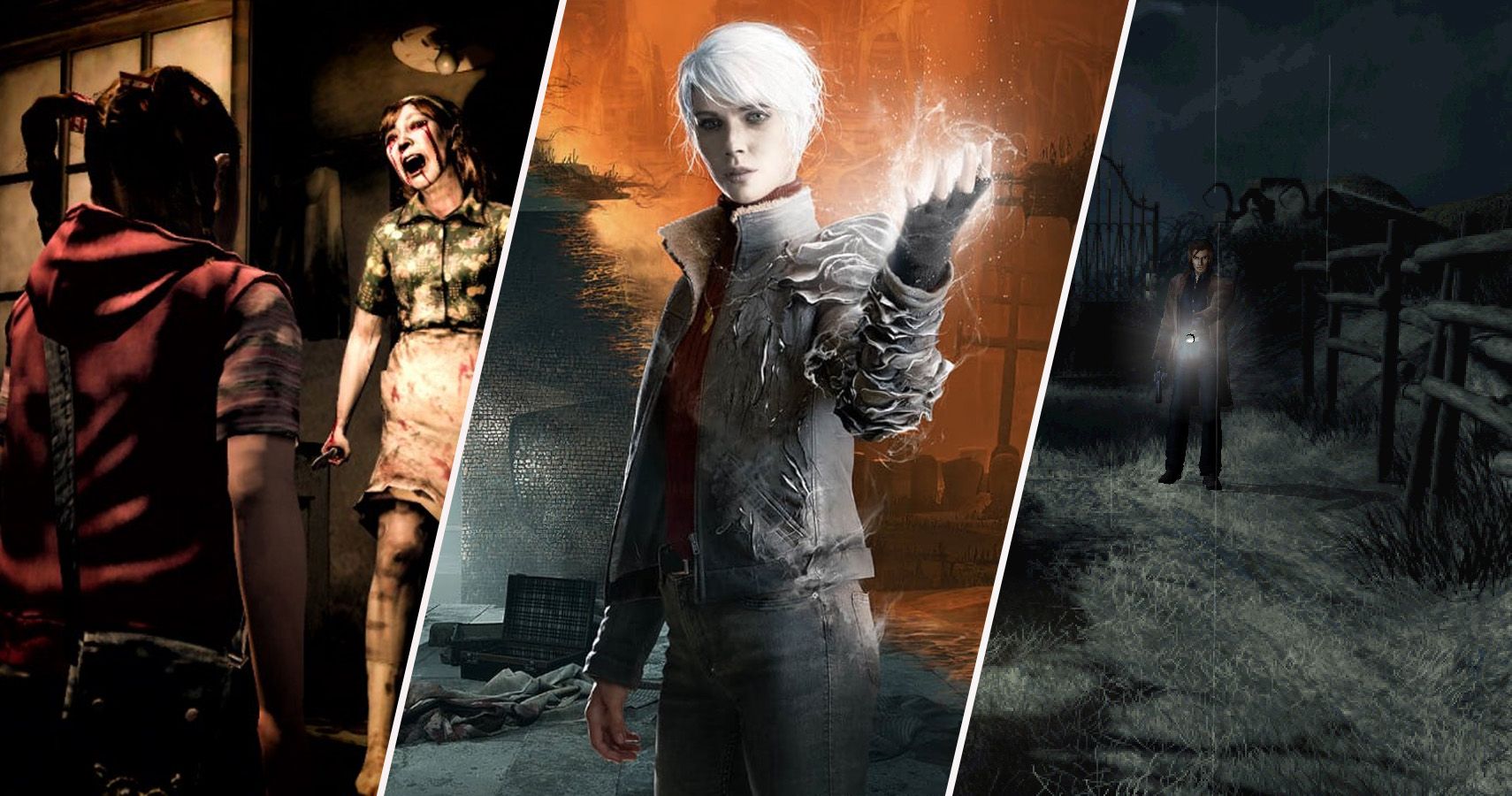 Rebecca O'Neill is a reader and writer based in Ohio, near the heart of the CLE. She enjoys playing a wide variety of video games and spending time with her husband and son when she's not writing.
Source: Read Full Article